Another "quick takes" on items where there is too little to say to make a complete article, but is still important enough to comment on.
The focus this time: Everything within Gaia; nothing outside Gaia; nothing against Gaia
First, a little mood music:
Carrying on…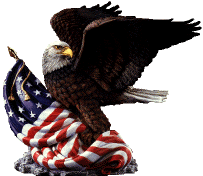 The totalitarian youth brigade love them some totalitarianism… for Gaia of course.
"Melati and Isabel are part of a growing phalanx of young people determined to shape Earth's future, alongside Greta Thunberg, who started the Fridays for Future school climate strikes, and Felix Finkbeiner, who created Plant for the Planet more than a decade ago, aged nine.

"At the heart of YOUTHTOPIA is a changemaker programme based on the sisters' belief that every young person can make a difference, even if they might not know how.

"Young people are hungry to understand how they can get out there on the front lines, according to Melati.…

"'We're at the most important tipping point in human history, and we do not have the luxury of time. As young changemakers, we really embody this. We see this in our everyday work where we work with all levels of society to change behaviours and mindset. It's an everyday battle to challenge the comfort of the status quo.'"

Remember when physicians saw humans as patients and not a disease infecting Gaia?
"Declaring a 'climate emergency' would open the door to the same kind of rule by diktat over environmental policy that we see now in the fight against COVID. Imagine Governors Cuomo and Whitmer having the kind of power they now wield in to fight COVID to implement left-wing environmental policies, and you can envision the authoritarian possibilities of such a policy.

"Medical students are to be mandatorily propagandized in global-warming orthodoxies:

"'Update the curriculum at medical schools and add compulsory sections on environmental health in order to educate health professionals that are able to think critically about the health impacts of the environmental problems, are aware of the reasons, impacts/dimensions of the climate crisis and able to offer solutions designed to protect the rights and health of future generations.'

"Methinks that 'critical thinking' would be the last purpose of these mandatory indoctrination classes."

To be fair, oppression and slavery has been pretty long lasting in human history…
"'Sustainability' has become a mantra of 'stakeholder capitalism,' an expression of corporatism that has been around for longer than often realized but is clearly now having a moment. Well, more than a moment: Its new ascendancy is not going to pass any time soon.

"Companies now tell anyone who is willing to listen about their plans to operate in a sustainable manner. Others, better still, like to boast of how their products will be assisting in the fight against climate change or otherwise are helping the planet 'heal,' a positioning that makes them the darlings of 'socially responsible' investors, as well as attractive plays for investors who aren't too bothered by the environment but like the look of a bandwagon, especially when it is being pushed along by government, regulators, and institutions wanting to green their portfolios.

"It's a commonplace that not all such investments are quite as ecologically friendly as they might at first seem, and nor are they as virtuous. But even so, if accurate, this . . .

"New York Times:

"'In a flat, arid expanse of China's far west Xinjiang region, a solar technology company welcomed laborers from a rural area 650 miles away, preparing to put them to work at GCL-Poly, the world's second-largest maker of polysilicon.'

"'The workers, members of the region's Uighur minority, attended a class in etiquette as they prepared for their new lives in the solar industry, which prides itself as a model of clean, responsible growth. GCL-Poly promoted the housing and training it offered its new recruits in photographs and statements to the local news media.'

"'But researchers and human rights experts say those positive images may conceal a more troubling reality — the persecution of one of China's most vulnerable ethnic groups. According to a report by the consultancy Horizon Advisory, Xinjiang's rising solar energy technology sector is connected to a broad program of assigned labor in China, including methods that fit well-documented patterns of forced labor.'"
TTFN.