News of the Week for Dec. 13th, 2020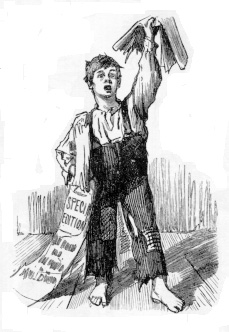 Election 2020
The Pendulum Notches Down
On their monumental hit, "Sign Of The Southern Cross," Black Sabbath vocalist Ronnie James Dio proclaims, "I won't accept it anymore."
"The People Have Spoken": Federal Judge Tosses "Kraken" Lawsuit In Michigan
Update: Dismissed In Georgia Too
Kemp, Duncan: We're Not Calling A Special Session Because There's No Point
In the words of Bones McCoy in Star Trek III: "How can you get a permit to do a damned illegal thing?" Despite public castigation by Donald Trump and demands from four state senators, both Gov. Brian Kemp and Lt. Gov. Geoff Duncan announced late last night that they would not call a special session to choose new presidential electors. Under both state and federal law, they explain, the legislature can't pick new electors anyway
Loeffler To Warnock: Say, Why *Were* You Arrested For Obstructing A Child-Abuse Investigation, Anyway?
A good question, and one which Raphael Warnock mostly dodged in the finale of the Georgia special-election runoff debate last night. The national media coverage of the debate between Warnock and Kelly Loeffler focused singularly on Loeffler's deferral to Donald Trump on whether the presidential election was finished. However, this exchange was the final word that Georgia voters saw in the only debate of the runoff season, and Trump wasn't even part of Warnock's rebuttal.
The Republicans Hold (More or Less)
The worst part of Trump's endgame is the pressure on Republicans in the states either not to certify results or to appoint electors in defiance of the results. It's one thing to delegitimize the election (both sides do this, although Trump is in a class all of his own) or file serial lawsuits that repeatedly collapse of their own implausibility, but to try to overturn the results through brute political force, after having failed to establish widespread fraud, is quite another. Republican officials in Arizona and Georgia have so far held fast under the pressure and deserve great credit.
Did Focusing on Health Care Actually Hurt Democrats in 2020?
In the aftermath of a disappointing year in the down-ticket races, some Democrats are grumbling that the party's focus on health care in 2020 was a mistake, and cost them votes among voters who were more worried about the state of the economy.
Final NY House race still not called as COVID outbreak further complicates matters
Court proceedings in the still uncalled race for upstate's 22nd district — pitting Republican Claudia Tenney against Democratic incumbent Rep. Anthony Brindisi — began Monday afternoon, but with an added complication: the entire Oneida County board of elections office may have been exposed to COVID-19.
Pennsylvania: Supreme Court Denies Emergency Application for Injunction
"The application for injunctive relief presented to Justice Alito and by him referred to the Court is denied."
Chinese Professor: "We Have People at the Top of America's Core Inner Circle of Power"
Suggests that Trump was a problem for China and that Biden is a return to "old friends" in the establishment.
Safe Harbor Hail Mary: Texas Sues MI, PA, GA, WI In Supreme Court Over Election-Rules Changes
Welcome to Safe Harbor Day, the date on the Electoral College calendar by which all states can guarantee the seating of their electors by ending all state-court challenges to their presidential elections. By the Associated Press' count, only Wisconsin has yet to meet the deadline, but is expected to do so by today. In what appears to be a last-minute Hail Mary play to forestall the safe-harbor mechanism, the state of Texas has filed suit against Wisconsin in the Supreme Court, as well as Georgia, Michigan, and Pennsylvania, over their electoral practices.
NY-22 Update: More Uncounted Ballots Discovered And One County Says Election Workers May Have COVID
Given that it has been a full month since the election you might think a certified vote total and a winner could be determined in New York's 22nd district by now. After all, literally every other district has done it. But in NY-22 the process drags on with no clear end in sight. That's not an exaggeration as you'll see in a moment.
Arizona GOP: Are You Willing To Give Your Life In This Fight?
The type of gutter trash that would post something like this will never grasp that the growing crankishness of the GOP under Trump is part of the reason he lost last month.
NV Supreme Court denies Trump campaign lawsuit seeking overturn of presidential election
The Nevada Supreme Court has ruled unanimously to dismiss an appeal filed by President Donald Trump's campaign seeking to overturn the state's presidential election results.
NY Justice Refuses to Declare Winner in #NY22, Puts Them Back at Square One
"The winner of this election must be decided by the real parties in interest: the voters. And to do so, every valid vote must be counted."
'The Big One': Trump Will Join Texas Lawsuit to Block 'Unlawful Election Results' in Swing States
On Wednesday, President Donald Trump announced he would join the explosive case Attorney General Ken Paxton (R-Texas) filed at the Supreme Court this week. No fewer than seventeen other states also urged the Supreme Court to take up the case. Paxton's case urges the Court to block swing states from certifying "unlawful election results," to remand the election to state legislatures for review, and to direct the legislatures to reverse the unlawful actions of election officials by choosing Electoral College electors themselves.
So SCOTUS Is Going To Be The Scapegoat, Huh? Update: 17 States Join Texas Suit
I've always assumed it was Rudy's and Jenna Ellis's plan to offload blame for Trump's legal failures onto SCOTUS. Ellis in particular has crowed in a just-you-wait fashion that the president's fortunes will change once their lawsuits are in front of the Supreme Court. That's clearly not true, but it has the welcome effect for her of redirecting MAGA fans' expectations away from her and Giuliani and towards Gorsuch, Kavanaugh, and Barrett.
The Dumb Statistical Argument in Texas's Election Lawsuit
These claims rocketed around the Twittersphere yesterday (citations removed)
Still Waiting for the Kraken . . .
All 50 states have certified their election results and determined the electors who will vote when the Electoral College meets Monday. The "safe harbor" deadline passed on Tuesday. We will learn if there will be any "rogue electors" who write in the candidate they personally prefer instead of the candidate they took an oath to support. If no one goes rogue, Joe Biden will win 306 electoral votes, and President Trump will win 232.
How the Supreme Court Can Swiftly Dispose of the Texas Lawsuit Seeking to Overturn the Election
The case is within the Court' original jurisdiction. But longstanding precedent still allows the Court to dismiss it without full consideration.
YouTube to remove videos suggesting "fraud or errors changed the outcome of the 2020 U.S. Presidential election"
What's it to YouTube if people speculate, discuss, or perform armchair investigations?
"So Frivolous and So Blatantly Political"
Texas has a remedy for this: impeaching Ken Paxton. Lawyers can be disbarred for filing abusive, frivolous lawsuits, but Paxton is no mere lawyer. He may be campaigning for a pardon from President Trump, but such a pardon would not prevent the Texas legislature from removing him from office.
The Kraken Is Lackin'
Why courts are dismissing "Stop the Steal" lawsuits so quickly and decisively.
Nation Divided: At Least 24 States Oppose Texas Supreme Court Lawsuit, 17 Support
106 U.S. House Republicans support Texas
106 House Republicans Sign Onto Texas's Disgraceful Election Lawsuit Because That's What Being A Good Republican Means Now
I'm reading headlines today at liberal websites like "The GOP Abandons Democracy" and "More Than Half of House Republicans Sign On to Trump's Election Coup" and feeling the old familiar urge to bristle with indignation. Surely the left is once again demagoging some legitimate Republican project in hyperbolic scaremongering terms. Liberal bias, plain as day.
"A Dangerous Violation of Federalism"
Conservative Texas GOP congressman Chip Roy rips Texas attorney general Ken Paxton's lawsuit attempting to overturn the election results in four key battleground states
Biden at Last Presidential Debate: "My Son Has Not Made Money" from China
Today's headline at CNN: "Federal criminal investigation into Hunter Biden focuses on his business dealings in China."
Texas's Frivolous Lawsuit Seeks to Overturn Election in Four Other States
There is no way the Supreme Court is going to entertain Texas's lawsuit.
Election Deadlines Are Firm Deadlines
At NR, we've been writing and internally noodling over Texas's attempt to get Joe Biden's victory in the presidential election overturned by suing four other states – see, e.g., our editorial, and postings by Jim, John, Kevin, Robert, and me on the homepage.
Stained Ballot Could Help Determine Winner of #NY22
I wonder what will happen next!
FBI Serves Subpoena On Texas Attorney General Paxton Amid SCOTUS Election Lawsuit
The FBI served Texas Attorney General Ken Paxton with a least one subpoena on Wednesday. Paxton is the subject of an ongoing investigation into allegations that he abused his authority to help a friend, a campaign donor. Agents delivered the subpoena(s) to his office.
Supreme Court rejects Trump's last-chance lawsuit, upholding Biden's victory
The Supreme Court on Thursday rejected a highly unusual lawsuit backed by President Trump that urged the justices to overturn the election result by nullifying President-elect Joe Biden's victory in four key states: Pennsylvania, Michigan, Wisconsin and Georgia.
SCOTUS Tosses Texas Suit
There was never a doubt about the outcome.
Supreme Court Rejects Texas Suit to Overturn Elections
The Supreme Court on Friday evening rejected a suit brought by the state of Texas seeking to challenge election results in Michigan, Wisconsin, Pennsylvania, and Georgia.
The Galling Hypocrisy of Texas AG Ken Paxton
His lawsuit against states Biden won is a betrayal of everything defenders of federalism and the Electoral College claim to believe.
Dem Rep To Pelosi: The House Should Refuse To Seat Any Republican Who Signed Onto Texas's Lawsuit
I agree with Ken White's response to this pander by Dem Rep. Bill Pascrell: "Look, I get it, but the answer to performative pseudo-legal system-undermining nonsense is not 'more of the same.'" If you're defending the norm that America's elected representatives shouldn't try to tear the country apart, proposing a penalty that would also tear the country apart seems … counterproductive.
"New California" And "New Nevada" File Brief In Support Of Texas-Led Lawsuit Seeking To Overturn Election Results
An attorney claiming to represent "New California State" and "New Nevada State" filed a brief Friday in support of the Texas-led lawsuit seeking to invalidate the electoral votes of Pennsylvania, Michigan, Wisconsin and Georgia.
Texas GOP chair floats secession for 'law-abiding states' after Supreme Court defeat
The chair of the Texas Republican Party appeared to float secession after the Supreme Court shot down a lawsuit led by the Lone Star State seeking to overturn the results of the presidential election.
Making Sense of Texas v. Pennsylvania
President Trump doesn't like standing doctrine, and thinks that Justice Alito and Thomas ruled for him.
Trump supporters, counterprotesters violently clash in Olympia; shot fired,1 arrested
Protests are raging on for another weekend in Olympia, Wash.
A Stunning Passage from the Latest Court Rejection of Team Trump
What a Wisconsin federal court's order turning back another campaign lawsuit tells us about the election-rigging case.
Riots & Revolution
On first day as L.A. County D.A., George Gascón eliminates bail, remakes sentencing rules
George Gascón embarked Monday on a plan to reimagine criminal prosecutions in Los Angeles County, announcing sweeping policy changes he'll make as district attorney that include an end to cash bail, a ban on prosecutors seeking enhanced prison sentences and showing leniency to many low-level offenders.
Portland "Activists" Set Up Autonomous Zone After Police Eviction
The fun never stops in Portland. Early this morning the Portland Police and the Multnomah County Sheriff's Office showed up to evict a group of people who have had a foreclosure order against them since February. The people living in the house were actually evicted back in September but since then the house has been broken into and the area has become a constant source of problems for neighbors, with a total of 81 calls to the police placed over just three months time.
Showdown in Portland: Antifa and BLM Hold Neighborhood Hostage, Build 'Autonomous Zone,' and Attack Police Trying to Stop Them
It's like a scene from a dystopian movie. Antifa and Black Lives Matter™ radicals take over and squat in a Portland house belonging to someone else. Neighbors sound the alarm. Police come months later to force them to leave. Antifa takes over the street in front of the house. All hell breaks loose and cops are attacked.
Portland Mayor Ted Wheeler: Police Are Authorized To End The "Red House Autonomous Zone"
Yesterday a mob of Portland leftists harassed police and set up what is now being called the Red House Autonomous Zone or RHAZ for short. Here's some video of what that looks like. As you can see, they've set up homemade spike strips in case police return.
Portland protesters fighting gentrification barricade streets, set booby traps for police
Another Portland protest movement has taken over a portion of the city — this time demonstrating against gentrification by barricading several streets and setting booby traps for the police.
Setting Up a Siege? Antifa Has Armed Guards, Stockpiled Weapons at Portland Autonomous Zone
The antifa occupiers at the autonomous zone that sprung up in Portland this week appear to be preparing for a siege. As PJ Media's Victoria Taft reported, antifa squatters took over a house in Portland and when the government rightly evicted them, they set up an autonomous zone.
Four Stabbed in D.C. Proud Boys vs. Anti-Trump Melee; One Shot in Washington State
Urban warfare between hundreds of Proud Boys and anti-Trump counter-protesters broke out during an all-day melee that took place on the fringes of a protest involving supporters of Donald Trump contesting the results of the 2020 election.
Antifa's Deadly Year Shows the Extremism on the Far Left
At the last Democratic presidential debate hosted by MSNBC and The Washington Post, moderator Kristen Welker asked the candidates what they would do about white supremacist terrorism. The question, though unsurprising for a Democratic debate, is symptomatic of America's myopic panic over right-wing extremism since the election of Donald Trump.
Corona Virus
Biden Taps Planned Parenthood Lackey Xavier Becerra to Head HHS
Joe Biden will nominate Attorney General Xavier Becerra (D-Calif.) as secretary for the Department of Health and Human Services (HHS), the department notorious for railroading religious freedom via the Obamacare contraception mandate. Becerra has attacked religious freedom and free speech with zeal at the beck and call of radical Left activists in Planned Parenthood and other groups.
Biden Picks Becerra For HHS … Nuns And Churches Hardest Hit?
Until now, most of the signals sent by Joe Biden on his Cabinet picks have tended to paint his strategy as moderation. Over the weekend, though, Biden appears to have pandered to progressives and especially to the Planned Parenthood contingent in the Democratic Party coalition. Sources claim that Biden will pick current California attorney general Xavier Becerra as Secretary of Health and Human Services.
Long a Holdout From Covid-19 Restrictions, Sweden Ends Its Pandemic Experiment
Government imposes mandatory measures after failing to contain new surge in infections
Bad News on the COVID Front
On the menu today: There's no getting around it — the numbers for new cases, hospitalizations, ICU-bed use, and deaths from COVID-19 are getting worse than ever, even as the first vaccinations are almost ready to start
Bolivia Delays Purchase of Vaccines and Proposes to Fight COVID-19 with Herbs
With infusions of eucalyptus, chamomile, and matico, Bolivia aims to combat the COVID-19 pandemic while delaying the purchase of vaccines to immunize the population.
Nevada's Highest-Paid Prostitute Sues Over Lockdown Orders
Times are tough all over, I suppose. There has been a flood of lawsuits winding through the courts from business owners and workers who have been crippled by their states' various lockdown orders and closures. The majority of these have come from bars and restaurants, but now another "industry" has jumped on the dogpile. The legal brothels in Nevada were ordered shut down in March and they remain closed to this day, despite other businesses (including casinos!) being allowed to at least partially reopen. This week, a woman claiming to be the highest-paid sex worker in America has brought a suit against Nevada's governor demanding that the brothel where she works be allowed to reopen.
Point of View: Leaders or hypocrites?
Many residents of California are growing tired of government leadership. A big part of the weariness is the hypocrisy of many of these politicians who are crippling the economy and putting thousands of people out of work. They shut down the hair salons, but Nancy Pelosi went anyway. Rather than own the fact that she took advantage of her celebrity and gave herself a privilege that was forbidden to others, she offered a weak excuse that she was set up. That's hypocrisy.
COVID-19 And The Great Reset: Global Effort "to revamp all aspects of our societies and economies"
Justin Haskins: "the Great Reset is perhaps the biggest danger to capitalism and individual rights since the collapse of the Soviet Union"
Gun Rights
Gun Lawsuits Flood in After Barrett Supreme Court Confirmation
Activists hope slate of new cases can set landmark Second Amendment precedents
After 8 Years Of "Gun Buyback Program," California Shocked To See Gun Violence Still Rising
Over the weekend, Los Angeles held its annual gun "buyback" program for the eighth consecutive year. Mayor Garcetti always loves to talk up this event, claiming that it's an important piece of the puzzle in terms of reducing gun violence. This year was no different and he was quick to sing the praises of the program to the local media. Of course, the underlying reality is considerably different than the sunny outlook being touted by the Mayor. And when you look at the specific issues that the LAPD is currently dealing with, along with the lack of details provided by City Hall, the entire idea seems to fall apart a bit.
How to Store Bulk Ammunition
In last month's column, we discussed ammunition shortages, ammunition needs and the good sense that should propel each of us to not find ourselves out of ammunition. The first two basic human needs are security and sustenance, and ammunition will allow you to secure both. This means that short of a gun to shoot it in, ammunition might be the most critical of all survival tools.
Judge Tosses Prosecutor From McCloskey Gun Case
A St. Louis judge has ordered Circuit Attorney Kim Gardner and her entire office off of the prosecution of Mark and Patricia McCloskey, the St. Louis couple charged with unlawful use of a weapon after they displayed a rifle and pistol as hundreds of protesters trespassed through their private neighborhood as they made their way to the home of St. Louis mayor Lyda Krewson for a demonstration.
Hide the Decline
Environment &
"Green Energy"
Sisolak's Green New Deal would be a disaster for Nevada
The last thing Nevada's beleaguered economy needs is a state-specific Green New Deal. That's just what Gov. Steve Sisolak wants to impose, however.
Chinese Covid-19 Coverup Documents Leaked
Looks like President Trump was right about China lying about Covid cases. According to leaked documents revealed by CNN, China grossly underreported the scale of the Covid outbreak in Mainland China.
It's time for an inquiry into the doctors giving children puberty-blockers
Urgent scrutiny is required of NHS clinics administering life-changing drugs to often vulnerable children on the basis of flimsy evidence
California's Energy Fantasies
As everyone knows, California prides itself on being greener-than-thou. Especially when it comes to energy. California has mandated that it aims to double its "green energy" by the year 2030, and to be totally carbon-free by 2050. The chief means for accomplishing this are more wind and solar power, and electricity storage (think big big batteries).
Obamacare
Government in Healthcare
CNN Exposes Horrific Hospital Conditions in Venezuela, But Omits Direct Mention of the Main Cause
Credit to CNN's Issa Soares and the doctors she gets to comment on camera for this stunning exposé of the realities inside Venezuela.
American Medical Association declares racism a "public health threat"
The American Medical Association said in a statement that racism is a "public health threat." In the same statement, the organization said that racism is merely a "social construct."
War & Terror
Constellation-Class: The U.S. Navy's Newest Class of Frigates
Though of an Italian design, the Constellation-class will be built by a Wisconsin-based shipyard, with the first of the class, the USS Constellation, scheduled for delivery to the Navy in 2026.
US announces $280 million communications system arms sale to Taiwan
Proposed sale marks 11th arms deal to Taiwan under Trump administration
Chilean Navy Confirms Chinese Pirate Invasion Off Its Coast
With the tracking radars off, some 430 Chinese boats are fishing in Chilean waters unchecked. Two of these vessels have already crossed into the Atlantic through the Strait of Magellan.
Israel and Morocco To Establish Full Diplomatic Relations – Another Trump Diplomatic Victory
"Another HISTORIC breakthrough today! Our two GREAT friends Israel and the Kingdom of Morocco have agreed to full diplomatic relations – a massive breakthrough for peace in the Middle East!"
Wait, Is The House GOP Going To Tank The Defense Bill To Make Trump Happy?
Somehow I missed this quote from Kevin McCarthy on Tuesday night. Are these people actually going to block defense spending in order to salute a lame duck who's throwing a public tantrum over a Big Tech regulation he doesn't even understand?
Wanted: The U.S. Army's Hunt for a Bradley Fighting Vehicle Continues
The Optionally Manned Fighting Vehicle program was canceled for a number of reasons—but now the program has been resurrected, thanks to more realistic program objectives.
Yes, the U.S. Navy Really Does Want 500 Ships
A lot of those warships will need to be drones in order to afford a bigger fleet.
China Seems Ready for a Fight Over Taiwan
For decades China-watchers have debated what form a People's Liberation Army (PLA) offensive against Taiwan might take. An onslaught seems to be coming. Saying no to a cross-strait union is not an option Chinese Communist Party (CCP) supremo Xi Jinping means to grant the islanders. Beijing wrote its threat to use force into law back in 2005. Xi regularly reminds everyone that the party's patience is finite. It seems the only question is timing.
Biden's Secretary of State pick led Biden Center at UPenn, as school allegedly accepted millions in 'anonymous' donations from China
Vice President Joe Biden has chosen individuals from the University of Pennsylvania Biden Center to serve in his potential presidential administration, if President Donald Trump is not successful in his legal challenges regarding the election.
UCLA prof guilty of conspiring to steal missile secrets for China, could face more than 200 years in prison
A jury found an electrical engineer and University of California, Los Angeles (UCLA) professor guilty of exporting stolen U.S. military technology to China.
Ex-bin Laden henchman freed from NJ prison after judge deems him too fat for jail
A former Osama bin Laden henchman convicted in two deadly 1998 bombings is free and living in the UK this week after being released early — thanks to a Manhattan federal judge who agreed the terrorist was way too obese to survive the coronavirus behind bars.
National
My university selected an antifascist ringleader to oversee its campus speech policy
Stanford's latest attempt to stifle conservatives on campus
The First Ad Of The 2024 Presidential Campaign Is Here, And It's From … Larry Hogan?
It's pretty optimistic of him to believe there'll be an election in 2024.
Chicago Teachers Union Tweets Reopening Schools Would be Racist, Sexist, AND Misogynistic – And Then Deletes It!
The Chicago Teacher Union unleashed this pearl on an unsuspecting world Sunday. Since we knew they would delete it, we preserved it in digital amber.
Mississippi State prof lectures at Cornell, says collective parenting is "better" than traditional parenting
A Mississippi State University professor lectured at Cornell University about her work in determining how White children become racist.
Biden Taps Abortion Enthusiast to Run HHS
California attorney general Xavier Becerra, Joe Biden's pick to lead the Department of Health and Human Services (HHS), is no mere supporter of a "women's right to choose." He's an abortion enthusiast, a fanatic, a devotee.
Report: Barr Might Quit Before The End Of The Year
I'm grasping for some too-clever-by-half angle here in which Barr steps aside at Trump's request so that new acting Attorney General Lou Dobbs can declare the election invalid or whatever.
Chuck Yeager, America's Heroic Test Pilot Who Broke Sound Barrier First, Dies at 97
Yeager became a national celebrity after the publication of "The Right Stuff," by Tom Wolfe.
Child-masturbation advocate speaks at Christian college, invited by student government
Advertised as "sexual racism" discussion, but repeatedly promoted sex toys
The First Rattle in the Engine of the Biden Administration
Back on November 23, after President-elect Biden selected Anthony J. Blinken for secretary of state, Jake Sullivan as national-security adviser, and Linda Thomas-Greenfield as ambassador to the United Nations, I wrote, "as far as Democratic selections go, Biden could do a lot worse."
Are Downsides of Big Tech Regulations Dawning on Republicans?
On Tuesday, President Trump threatened to veto the U.S. military budget if it didn't include a non-germane item – repeal of Section 230, the measure that protects social media platforms from lawsuits over content posted by their users. These is an extreme tactic, but the president is hardly an outlier. In a recent hearing of the Senate Judiciary Committee, Republican senators outdid their liberal colleagues turning up the flame in the grilling of Facebook CEO Marc Zuckerberg and Twitter CEO Jack Dorsey.
Yang calling NYC elected officials to gauge mayoral run
Former presidential candidate Andrew Yang is calling elected officials to gauge support for a possible bid to become New York City's next mayor, according to several people involved in the talks.
Sorry, the Dictionary Can't Change the Meaning of "Court-Packing"
During a recent social-media spat over the meaning of "Court-packing," an intrepid person named J. D. Graham got onto the Wayback Machine and found out that sometime between November 1 and December 1, 2020, Dictionary.com, whose "proprietary source is the Random House Unabridged Dictionary," changed the meaning of the phrase.
Nancy Pelosi Creates Tiny 101-Day Working Schedule for Next Congress
Wouldn't it be nice to earn nearly $200,000 for only 101 days of work? Well, that is what House Speaker Nancy Pelosi has planned for Congress next year, and the Republicans are disgusted.
LGBTQ Community Frustrated at Biden's Cabinet Picks
As Joe Biden carefully checks off the boxes on his diversity list for cabinet positions, he seems to have skipped over one important Democratic constituency.
Dictionary.com Changes Definition of 'Court Packing' to Help Democrats
As noted by George Orwell, George Carlin, and many others throughout history who may or may not have been named George, controlling language is a great way to control how people think. If there's an idea going around out there that you don't like, you tell people it's forbidden to talk about it. But what if you can't stop them from talking about it? Well, then you just change the meaning of what they're talking about. If you can't prove 'em wrong, you can always change the definitions of the words they're using until you're suddenly right.
Influential Dem Tammy Duckworth Says She Won't Support A Waiver For Biden's SecDef Pick
She's a veteran herself, having lost her legs during combat, and she was under consideration to be Biden's VP before the nod went to Harris. She's a no on Austin — that is, a no on granting him a waiver from the rule that requires a former officer to have been retired from service for seven years before becoming defense secretary.
Biden's Pick For HUD Secretary Once Wrote A Letter Of Support For Judge Who Severely Beat His Wife
Joe Biden touted his support of the Violence Against Women Act during his campaign for president. It is essentially the only legislation he can point to in his long 50-year political career. The irony is not lost now that Biden will likely nominate Rep. Marcia Fudge for a position in his cabinet. Fudge went to bat for a judge in her home state of Ohio after he beat his wife so severely that she required reconstructive surgery.
2 New Black GOP Congressmen Aim to Fight Socialism, Grow Conservative Base
Two newly elected Republican congressmen, both of them black, say they aim to fight socialism and extend the reach of conservatives after they are sworn in on Jan. 3.
Hunter Biden Under Federal Tax Investigation
The investigation has to do with Hunter's "business dealings in foreign countries, principally China."
New Head Of Biden's Domestic Policy Council Is … Susan Rice?
"Sometimes it kind of feels like the Biden team has a list of people they like and a list of jobs they need to fill and they're just kind of matching them up at random?" writes Josh Barro. It does seem a little random, come to think of it. Susan Rice's background is in foreign policy, first as Obama's ambassador to the UN and later as his National Security Advisor, so naturally Sleepy Joe would think of her to lead a council focused on [checks notes] domestic policy?
U.S. Olympic committee announces athletes will be allowed to protest racial injustice
The U.S. Olympic and Paralympic Committee announced Thursday that it will not sanction athletes who choose to "peacefully and respectfully" engage in demonstrations in support of racial of social justice causes.
Dems oppose appeals court nominee because he is White
Tom Kirsch is President Trump's nominee to fill the seat on the Seventh Circuit Court of Appeals vacated by Justice Barrett. Kirsch is well qualified for the judgeship, and his nomination has received approval from the Senate Judiciary Committee.
What Kids Learn in Milwaukee Public Schools
Education has nothing to do with it. The purpose of urban public schools is indoctrination. The MacIver Institute provides a peek behind the scenes at Milwaukee public schools
Ohio State employs more than 100 diversity workers, costing $10 million-plus per year
Ohio State University currently employs more than 100 workers whose jobs are dedicated to diversity and inclusion, according to information recently compiled using the most recent salary reports for the public university.
LA Times Editor To Feinstein: Be "Selfless" So Newsom Doesn't Have To Choose Between A Black Or Latino Replacement For Harris
"Selfless," in this case, means "get out of our way so we can indulge our identity-politics wishes." This plea from LA Times editor Erika Smith coincidentally comes at the same time as today's big New Yorker piece about Dianne Feinstein's alleged mental-acuity decline. One has to wonder whether this might be motivating the Capitol Hill sources who talked with Jane Mayer, too.
Report: Gavin Newsom's team 'increasingly concerned' about recall efforts
California Gov. Gavin Newsom has already survived five long-shot recall attempts in his two years in office, but those close to him are reportedly worried that the current recall effort amidst frustration over his handling of the coronavirus pandemic could prove successful.
Rats love driving tiny cars, even when they don't get treats
It was for a study on how enriched environments can affect stress response.
UCLA Academic Freedom Committee defends right to quote racial slurs in class
"No ideas or words from source material can be taboo in the university"
Princeton professor defends his use of the word "terrorist" to describe Black Justice League
"I refuse to allow myself to be silenced for nonexistent crimes"
Columbia journalism dean: Free Speech is being 'weaponized'
In an interview with MSNBC, the Columbia Journalism School dean said that freedom of speech is being "weaponized."
It's relevant, but is it really math?
Math teachers are asking students to analyze social-justice issues to make math relevant and compelling, reports Catherine Gewertz in Education Week. "Teachers are drawing on high-profile issues such as policing patterns, the spread of the pandemic, and campaign finance to explore math concepts from place value to proportionality and algebraic functions."
A New Migrant Caravan From Honduras Heads To The U.S., Anticipate Biden's Open Borders Policies
It didn't take very long for a migrant caravan to form in Honduras and begin their journey to the United States in anticipation of Joe Biden taking office. More than 1,000 Hondurans departed a bus terminal Wednesday night headed to Guatemala. If they make it into Guatemala the caravan will continue on until it reaches the U.S. border.
Zodiac killer code cracked by Australian mathematician Samuel Blake more than 50 years after first murder
Melbourne mathematician Samuel Blake and two fellow cryptologists have been officially recognised by the United States Federal Bureau of Investigation for solving a 50-year-old cryptic message written by an as yet unnamed serial killer, known only as the Zodiac.
Students call for national hate speech law…but can't define 'hate speech'
A member of former Vice President Joe Biden's transition team wrote an op-ed in 2019 calling for America to consider enacting "hate speech" laws.
Short Circuit: A Roundup of Recent Federal Court Decisions
Hard seltzer, full parmesan, and the Border Wall.
Jupiter and Saturn are converging for a rare "Great Conjunction" on the day of the winter solstice – December 21st
You may have already noticed two close together bright objects in the sunset sky in recent weeks which happen to be the giant gas planets of Jupiter and Saturn. These two planets are actually converging for an even closer encounter in terms of their appearance to us here on Earth – the likes of which haven't been seen in many, many centuries. Jupiter and Saturn currently appear about 2 degrees apart and they will actually look only 0.1 degrees apart by the time we get to the winter solstice on December 21st – the day of the "Great Conjunction" of 2020.
Novel cathode design significantly improves performance of next-generation battery
A team led by Cheong Ying Chan Professor of Engineering and Environment Prof. ZHAO Tianshou, Chair Professor of Mechanical and Aerospace Engineering and Director of HKUST Energy Institute, has proposed a novel cathode design concept for lithium-sulfur (Li-S) battery that substantially improves the performance of this kind of promising next-generation battery.
Not Identifying Sex on Birth Certificates Pushed in New England Journal of Medicine
The New England Journal of Medicine continues its hard swing to the woke left. Now, it has published an advocacy article that would remove sex designation as an identifiable factor on birth certificates.
Economy & Taxes
How Beijing Is Threatening Hong Kong's Status As a Global Financial Center
China's recent Hong Kong security legislation could be the beginning of the end for Hong Kong as one of the world's leading financial and trading centers.
Students favor canceling student loan debt…until realizing how much it would cost
A growing number of Democrats have called to cancel student loan debt for millions of Americans.
Fatal Diagnosis: "Monetary Cancer" Eats away at Venezuela's Financial System
In an interview with PanAm Post, economist José Toro Hardy said that the Central Bank of Venezuela is like a leukemia patient that has invaded its monetary flow and is destroying the entire productive apparatus.
NYC Toys With Package Delivery Fee to Offset Costs of Failing Public Transit
Nothing like government passing the cost of their poor decisions down to the citizen.
Unemployment Claims Hit 853,000 Last Week in the Wake of New Lockdowns
"Many workers laid off this spring expected to return to their jobs fairly quickly. Those laid off in recent weeks are more likely to have seen their position eliminated."
A Remedial Lesson on the SALT Deduction
Congressman Tom Suozzi (D., N.Y.) took to Twitter yesterday to do what Democrats representing New York and California do best: Whine about the 2017 tax bill's capping of the State and Local Tax (SALT) deduction at $10,000.
International
Australian Authorities Seize Child After Parents Refuse Sex-Change Hormone Therapy For Her
An Australian couple whose child was reportedly seized by state authorities is appealing a magistrate's ruling finding them abusive and "dangerous" for resisting testosterone therapy for their daughter, who now identifies as male.
Venezuelan Opposition Boycotts Election, Handing Maduro a Cheap Victory
Calling the vote for parliament a "fraud," the Venezuelan opposition boycotted the election, handing President Nicolas Maduro and his allies a cheap electoral victory.
Chiina is rolling out an enormous "weather modification" system
This week, the Chinese government announced that it plans to drastically increase its use of technology that artificially changes the weather.
Nudge, Nudge, Say No More (Meat)
The Daily Telegraph: "The [British] Government has established an environmental 'nudge unit' to work out how to persuade people into green behaviours such as driving less and cutting down on meat."
How the EU must wish it had accepted May's Chequers offer
Liam Fox was right. The former trade secretary has been much mocked for his remark that a trade deal with the EU would be "one of the easiest in human history". Two and a half years later, that deal has still not been done and, as I write, there is a real prospect that the talks will break down. Yet Fox's reasoning was sound. The most difficult aspects of trade negotiations, in general, are the opening of markets and the recognition of each other's standards. In this instance, neither issue arises. Britain and the EU already have access to each other's markets and reciprocal standards. Every barrier would be a costly move away from the status quo. For once, the inertia bias pulls towards free trade.
United States Sanctions on Chinese Censorship Company Hurt Maduro
U.S. Treasury Department sanctioned the CEIEC company, which provides Venezuela with the same system of censorship used by the communist regime in Beijing
J. K. Rowling Speaks Out against "Climate of Fear"
No one likes to be called a bigot. That's why many of us will go to great lengths to avoid such a slur, even when it is uttered by the ignorant or the unreasonable. These days this often involves self-censoring the wholly defensible knowledge of the immutable and binary nature of sex.
Christianity Confronts the Caste System in India
Father Stan Swamy, an 83-year-old Jesuit priest, has been arrested and detained by India's counterterrorism task force for "inciting caste-based violence." Agents of the country's National Investigative Agency showed up at his home in Jharkhand on October 8, escorted him to Mumbai, and remanded him into judicial custody.
New Australia Law Can Scrap China Belt and Road Accords
Foreign minister now able to veto deals with foreign powers. Move by Morrison's government may exacerbate Beijing tensions.
Strolling Toward a No-Deal Brexit
Yesterday, Boris Johnson spoke of a "strong possibility" of a no-deal Brexit, the greatest of 2019 boogeymen. Politically, a "no-deal" outcome has never been easier for Johnson, who, unlike last year, now enjoys a large parliamentary majority. COVID-19 has also slowed the momentum of the Brexit debate, as politicians and the public take on other pressing matters. As the Scottish comedian Limmy put it, "We've left the Brexit in the oven."
Turkey Is Now Making Inroads Against… Russia?
Not too long ago we were discussing the incursions against the Armenians by Azerbaijan and Turkey's open backing of the Azeri forces. It was beginning to look like it could be the beginning of a new Armenian genocide, but things cooled down considerably after Russia stepped in to mediate a ceasefire, moving their own troops into the area to help enforce the agreement and keep a lid on the hostilities. But the agreement included a codicil that didn't attract much attention when it was announced. As a concession to Turkey, Russia agreed to allow Turkish troops to remain in the area to oversee the process. This has now effectively given them a long-term presence in an area traditionally considered to be well within Russia's sphere of military influence and power. Vladimir Putin was forced to publicly admit that this is the new reality in their part of the world.
Opinion
Section 230 Prevents Big Tech From Excessive Censorship
The long knives remain out within government circles for Section 230, the portion of the Communications Decency Act of 1996 exempting information service providers from liability when it comes to content posted by third parties.
One "permanent revolution" deserves another
There's a cottage industry of liberal analysts who write about the alleged descent of conservatism and/or the Republican Party. Typically, these commentators yearn for the days when "responsible" conservatives like Dwight Eisenhower, or Mitt Romney, or (in some cases) even Ronald Reagan were the face of the Republican Party. We are expected to overlook the fact that these figures were viciously attacked by liberals in their time.
The Search for the Lost World
Despite the development of three Covid-19 vaccines, the effects of the 2020 pandemic will be felt for a long time. The most promising vaccines will take months to roll out, even in the countries of their manufacture and the loss of faith in institutions means administering them could be a hard sell. "The man leading Operation Warp Speed said there is one thing that keeps him up at night: 'We get vaccines to the people and then they don't take them,' Gen. Gus Perna said."
Trump, Biden, and 2024
While I hold out hope that Trump's legal team will successfully prove enough fraud in the contested states that he'll ultimately be declared the winner, I accept that the chances of this are getting slimmer every week. Many Trump supporters are already talking about 2024.
HHS Secretary Rick Santorum?
If liberals want to get a sense of how conservatives view Biden's selection of California attorney general Xavier Becerra to run the Department of Health and Human Services, they can just imagine how they would react to the selection of someone like Rick Santorum to run HHS during the middle of a once-in-a-century pandemic.
College General Education: Cut the Fluff and Include Useful Stuff
For older Americans (I count myself among them), the college curriculum has become almost unrecognizable. The core they knew has eroded terribly and dozens of trendy new courses have taken their place. This might make students happy, but is it a good move?
Follow Up the Abraham Accords by Promoting the Rule of Law
In the wake of President Trump's successful Abraham Accords, which normalized ties between Israel, Bahrain, and the United Arab Emirates, investors are hoping for more business opportunities in the Middle East.
Electives vs. "Life Skills"
George Leef sniffs that North Carolina State University undergraduates can satisfy their "general education" requirements with such electives as "Plants in Folklore, Myth, and Religion" and "Concert Dance History."
Why the Fifties Loom Large in Our Thinking
As Kevin Williamson observes, the 1950s still play something of an outsized role in the American imagination
The universal appeal of self-pity
"How could one be Persian?" asks Montesquieu, as he ironizes on the narrow-mindedness of some spirits of his time, who only perceive Eastern foreigners as radically strange without questioning the oddities of their own lifestyle. The post-colonial trend flowing through academia and media alike has something of that irony, as it wishes to deconstruct such notions as strangeness and foreignness.
Lose Section 230? Be Careful What You Wish For
We've known for a while now that President Trump has been threatening to veto the NDAA unless it includes a provision to repeal section 230 of the 1969 Communications Decency Act. Personally, this has seemed like a rather ill-conceived notion from the start, particularly since it's likely to backfire in a big way. There's enough support for the "must-pass" nature of the NDAA and for section 230 that the veto could very well be overridden, handing a win to the bipartisanship crowd in open defiance of the President's goals.
"No" to General Austin
Biden's choice for secretary of defense should be rejected.
Less Meat for You
Back to the kitchen again, I fear. In recent posts, I have written about the war on (mainly) meat.
The Party of Governors
One of the narratives you hear thrown around any time Republicans are out of the White House (which they aren't even, yet) is that the party is somehow confined to a narrow region or slice of the electorate, is incapable of governing, relies on gerrymandered districts, etc. But when you look at how Americans elect governors, it is obvious that the party remains competitive almost everywhere in the country — indeed, in more places than Democrats. Consider: When was the last time your state elected a Republican governor? For a lot of the country, the answer is pretty recently.
Someday, Will We Look Back at This as Madness or as an Unacceptably Limited Menu of Options?
"Pronoun choices at Georgia State University ":
"Believe Science!" — But Only When It Conforms to Leftist Notions
For nearly a year now, we have been repeatedly hectored by politicians and the media that we must believe in science, which actually means, "Do what powerful Democrats tell you to do with regard to COVID." Of course, that directive overlooks the fact that scientists don't all agree and also that science can't tell us what trade-offs we should accept or reject.
Who Is Responsible for the Loss of Faith in Science?
In an essay in the liberal UK broadsheet The Guardian, multiple authors chart out the most important task for the incoming Biden administration: to "restore the faith in science."
Is Biden Just Picking His Cabinet Nominees at Random?
You don't have to be a Joe Biden critic or foe to look at his latest batch of cabinet nominations and wonder if he's picking names out of a hat. As noted, California attorney general Xavier Becerra has little experience in health-care policy, but is Biden's pick to run the Department of Health and Human Services. Former national-security adviser Susan Rice, who has spent her career in foreign policy, will be in charge of Biden's domestic policy. We've discussed the inherent headaches of Lloyd Austin's nomination to be secretary of defense. And Pete Buttigieg, who has no particular connection or experience with China, may be named U.S. ambassador to China.
Recent Court Decision Over Conversion Therapy Opens Pathway for New Legal Strategy on Transgender Curriculum
A recent court case has opened up a legal strategy for parents who object to pro-transgender language in elementary school curricula. In November, the 11th Circuit Court of appeals ruled in Otto v The City of Boca Raton that local governments could not ban the use of conversion therapy to divert people from a homosexual lifestyle. That ruling, which used a broader interpretation of the First Amendment beyond the protection of a person's ability to practice their faith, paves the way for other lawsuits to use a similar strategy.
In Defense of the Electoral College
When presidential electors cast the real votes for president and vice president, they do so amid a swirl of complaints about the Electoral College. Many Americans earnestly question why they cannot simply vote for president and let the candidate with the most popular votes win. How much harm would it do to abolish or nullify the Electoral College?