News of the Week for Oct. 11th, 2020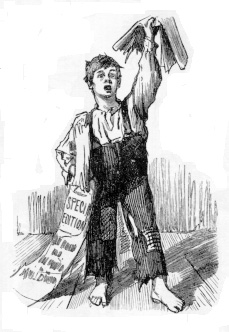 Supreme Court Vacancy
Barrett confirmation likely to proceed as planned, no thanks to White House announcement event
Democrats are calling for a delay in the confirmation hearing of Amy Coney Barrett on the grounds that two members of the Senate Judiciary Committee — Mike Lee and Thom Tillis — have tested positive for the Wuhan coronavirus. This tactic comes as no surprise. I'm pretty sure that if roles were reversed, Republicans would be calling for delay on the same grounds.
Pack the Court with Underpants Gnomes
The remarkable weakness of this Slate piece in favor of destroying the Supreme Court bolsters my suspicion that, while the idea is historically monstrous and all who favor it should be disdained, the chances of it actually happening are slim.
Republicans Are Winning the Barrett Confirmation Debate
A new Morning Consult poll shows that Republicans have made progress in the Barrett fight, perhaps unsurprisingly because Democrats have nothing on her
Voters Back Barrett Confirmation by Double-Digit Margin in New Poll
Morning Consult reports: "Democrats are losing the Supreme Court messaging war, new polling indicates, with support for Judge Amy Coney Barrett's confirmation trending in the GOP's direction."
Joe Biden Takes a Dark Turn on Blowing Up the Court
It gets worse. For weeks, Joe Biden has refused to answer whether he intends to blow up the United States Supreme Court on the preposterous grounds that, if he does, journalists will write about it. Now, he adds that voters "don't deserve" to know his position. This transmutes an untenable position into a downright nefarious one.
Riots & Revolution
BLM divides white Americans more than anyone else
Our exclusive US polling of over 4,000 respondents, in partnership with Focaldata, contains a striking finding about how different groups are responding to current events in America. One of a series of statements under the heading "To what extent do you agree or disagree with the following statements about rioting" was the statement, "The 'Black Lives Matter' movement is dangerous."
How to Get Shot by Police
Teenagers seem to be doing a seminar lately on this topic. For example, carjacking people at gunpoint? What do you think the odds are that a teenage boy is going to get away with this crime? He's not an experienced driver, whereas the cops have logged many hours of training in pursuit tactics, with radio communications to assist them. And when the cops catch you, knowing that you have just used a firearm to commit a felony, do you think they they'll leave their pistols in their holsters?
Life on the Streets: A Cop Confesses What Policing Is Like in the Age of BLM/Antifa
Editor's Note: "Brady White" is the pseudonym of an active-duty police officer. His column — or rant, as he prefers to call it — came to me from a trusted source. "Brady White" chooses to remain anonymous for reasons that will become clear as you read it. It has been very lightly edited for clarity.
BLM ties to Marxist groups spotlighted in new video
'Anyone who takes a knee … is bowing to Chinese communism and terrorism'
UChicago activist group encourages students not to call the cops when they witness stealing
Abolish police by not calling them, activists say
Marquette explores blacks-only housing plan, hate speech punishment
One free speech group warns about punishing hate speech
Cultural Revolution: Woke totalitarians have taken over campus
Podcaster Dave Rubin has the custom of going "off the grid" for a month each summer, to gain some perspective on changes. As a scientist who has been retired from the lab for more than ten years, I feel in a similar position vis-à-vis the state of academic science. To this campus Rip-van-Winkle, things now look very different.
Letter Calls for Withdrawal of "1619 Project" Pulitzer
An open letter released today and signed by 21 scholars and public writers calls on the Pulitzer Prize Board to rescind the Prize for Commentary awarded to Nikole Hannah-Jones for her lead essay in "The 1619 Project." The letter is posted at the website of the National Association of Scholars here. (I am one of the signatories.)
McCloskeys Indicted By Grand Jury (Plus An Added Charge Of Tampering With Evidence?)
Today a grand jury indicted the McCloskeys for a June incident when a group of protesters walked onto their private property on their way to protest at the Mayor's house. The McCloskeys cam out of their home armed with guns to protect their property. Trespassing charges against the protesters were all dropped but progressive DA Kim Gardner brought charges against the McCloskeys.
Portland's Mayor Now Trails Challenger, But…
When we were recording this week's episode of War for the White House yesterday, the panel kicked around a question about whether or not the whole "law and order" push by the Trump campaign was fading from the media spotlight. One thing I found myself wondering was if all of the violence and riots in the streets might have less of an impact on the presidential race, but a bigger influence on state and municipal elections. Surely the business owners and residents who are watching their cities being burned and looted would hold their elected officials responsible for failing to keep them safe, wouldn't they?
BLM mobs smash windows in residential homes during Wisconsin protests
Black Lives Matter mobs protesting in Wisconsin over the decision not to charge a black cop for fatally shooting a gun-firing teen turned their rage on innocent homeowners — lobbing rocks through windows on a residential street.
The Campus Cultural Revolution Grinds On
Today in cancel culture we return to the story of Bruce Gilley, a political scientist at Portland State University who has committed the heresy of saying some favorable things about colonialism. I wrote here in 2017 about the uproar over his academic journal article "The Case for Colonialism," which a journal had to retract after it received death threats, among other things. I met Gilley for lunch shortly after that on a trip that passed through Portland, and I was delighted to find out that Prof. Gilley assigns one of my journal articles for a class he teaches on modern political thought. If defending colonialism didn't get him in trouble with the Wokerati, this transgression surely would!
UW Madison student government passes resolution supporting removal of Lincoln statue
The University of Wisconsin-Madison student government recently voted to approve a resolution that supports the removal of the school's famous Abraham Lincoln statue, arguing it serves as a remnant "of this school's history of white supremacy."
Grazia magazine sacks its new 'diversity champion' for posting anti-Semitic Twitter rants – including one which read, 'Auschwitz gas chamber music LMAO'
Stephanie Yeboah was hired as a contributing editor by magazine last month
Which is it? 1619 or 1776?
Bret Stephens, in what may be his last NYT column, tracks the foundational rewriting of the 1619 Project.
Corona Virus
Titans' COVID-19 outbreak continues with staff member testing positive Sunday, threatening Bills game
After steps forward Friday and Saturday, the Titans took another step back Sunday.
Election 2020
Was It Voter Fraud Or A Case Of "Testing The System?"
One Florida Democrat came up with a clever way to pay homage to his deceased wife during the upcoming election. When ordering a mail-in ballot for himself, he decided to request one for her as well. The request was honored and he filled them both out and mailed them in. Unfortunately for 62-year-old Larry Wiggins, the discrepancy was noticed when the ballots arrived at the office of the Supervisor of Elections. Wiggins was investigated and arrested. The excuse he offered was a novel one, however. He wasn't trying to commit election fraud. He was just "testing the system."
Help Fight Against State-Sponsored Discrimination
California's Prop 16 would repeal Prop 209, which states as follows: "The state shall not discriminate against, or grant preferential treatment to, any individual or group on the basis of race, sex, color, ethnicity or national origin in the operation of public employment, public education, and public contracting."
The special interests behind Proposition 15
Voter interest in the 12 measures appearing on the November ballot is growing as election day gets closer. This is particularly true with Proposition 15, driven, no doubt, by the media attention and the amount of spending by both sides on political advertising.
Drubbed in 2018, California GOP looks to regain House seats
California's tarnished Republican Party is hoping to rebound in a handful of U.S. House races but its candidates must overcome widespread loathing for President Donald Trump and voting trends that have made the nation's most populous state an exemplar of Democratic strength.
USPS confirms ballots were dumped, said they have been delivered
A North Jersey man posted a photo on Facebook on Friday of a large quantity of mail that includes a multitude of ballots, strewn adjacent to a dumpster.
Dem challenger for North Carolina Senate backs out of town hall after second cheating claim emerges
Ed wrote on Saturday about the first cheating claim in the curious case of Cal Cunningham, a man presently distinguished by three things.
Did The Vice Presidential Debate Suddenly Become Far More Important?
The title question is one being brought up in a USA Today editorial by Aaron Kall. Generally, ratings for the veep debate tend to be lower than the presidential confrontations, in keeping with John Garner's proclamation that the vice presidency was "not worth a bucket of warm piss." (The more polite version using the word "spit" was actually a misquote.) But have recent events dramatically changed this dynamic as Kall suggests? We're talking about more than just network ratings here. He's positing a situation where the voters are going to be paying a lot more attention because some of them will base their choice on the bottom of the ticket rather than the top.
Gallup: The Most Important Issue For Voters In 2020 Is …
Has the American electorate turned the corner on 2020's crises — and taken aim at their normal core focus? Almost thirty years ago, James Carville proved prophetic by telling Bill Clinton's campaign team that "it's the economy, stupid" when it comes to presidential elections. In a year that started out with impeachment and has featured a pandemic, an unprecedented shutdown and isolation, race-related riots, and crime spikes not seen in a generation, does that still hold true?
NBC News' "Undecided" Voters Previously Featured as Biden Supporters on MSNBC
Questioners openly supported Dems prior to Florida town hall
"International Intervention" in U.S. Elections Would Be a Disaster
There are many reasons to take issue with Peter Beinart's provocative New York Times piece calling for "international intervention" in the aftermath of the November election. One important question, though, stands out: Just who, according to Beinart, should do the intervening?
Will Tillis' Challenger Decide Control Of The Senate?
The battle for control of the Senate next year has gotten a lot tighter than I would have projected as recently as the beginning of summer. Looking at the current state of play, The Democrats are in pretty good shape to lock up 49 seats barring any major surprises, while the GOP seems to have 48 that they should win. That leaves three seats up for grabs in Montana, Iowa and North Carolina. The Democrats need to win at least one of those if Joe Biden somehow takes the White House or two if Donald Trump secures a second term. One of the three just became a lot more problematic for Chuck Schumer and his friends, however.
Trump Has a Lot of Passionate Fans in Los Angeles, but That Doesn't Mean He'll Win There
Every now and then, you'll see a demonstration of support for a Republican, like Trump, in some heavily Democratic area and some people will choose to interpret it as a sign that either there's a silent majority being activated, or the area is turning less Democratic than it used to be, or it is an indication of some shocking Republican victory coming down the pike.
The Pence-Harris debate
This was a real debate, a good debate. It was one of the best debates associated with a presidential election that I can recall.
Team Biden: Let's Move The Town Hall Debate To The 22nd So That Trump Can Participate; Update: Team Trump Agrees, But…
My instinct when Trump announced that he was backing out of the virtual townhall debate this morning was that Biden should insist the show must go on, whether or not the president attends.
The Real Pence Audition
Isaac Schorr argues that last night's debate was "Mike Pence's final audition for the 2024 GOP primary. He aced that audition, and very well could become president one day." I agree that Pence generally did well, and reminded Republicans of what it is like to have a normal, competent, articulate spokesman for their ideas on the stage — while doing so in the person of a man whom Donald Trump's most devoted supporters can trust not to throw the president under the bus. If a Republican primary was held today to replace Trump, Pence would surely be the frontrunner.
Montana Senate Poll: Daines 52 Percent, Bullock 43 Percent
A new poll of the Montana Senate race, conducted October 5–7 by Emerson, shows Republican incumbent Steve Daines leading his Democratic challenger Steve Bullock by 9 points
Mike Pence Showed Trump How TV Debates Are Won
At some point during last night's vice presidential debate, perhaps about 20 minutes in, it became clear that Susan Page wasn't moderating the debate. Mike Pence was.
Marquette Poll: A Mask Mandate Is Popular in Wisconsin, Campaign Rallies Aren't
Biden leads Trump 46 percent to 41 percent in the latest Marquette poll of likely Wisconsin voters. The results reveal that Trump's populist instincts have led him to say and do some very unpopular things
Mail, Including Voter Ballots, Found Discarded In Twentynine Palms, Joshua Tree
Discarded mail, included voter ballots, were discovered Wednesday by a citizen in Twentynine Palms and Joshua Tree, according to San Bernardino County sheriff's officials.
Democrat Cal Cunningham Blames Sen. Thom Tillis for Affair Scandal as Campaign Implodes
Cunningham: Tillis "has now resorted to trying to make this campaign about something other than the issues. But we know, I know, this campaign is about your hopes and your dreams."
Gallup: Majority says they're better off than four years ago — but …
It's the classic re-election question, and it produces a classic mixed-bag result for Gallup in its polling. Do Americans believe themselves to be better off than they were four years ago? That seems like a pretty dangerous question for Donald Trump and his campaign, given the COVID-19 pandemic and the economic devastation that the shutdowns have wrought.
'Worried' Cruz Warns GOP Could Face 'a Bloodbath of Watergate Proportions' on Election Day
Senator Ted Cruz is warning Republicans that the election climate is "volatile," but Donald Trump could still win the election by a large margin if voters are optimistic about the economy.
Mayoral Candidate in Texas Charged With Over 100 Counts of Voter Fraud
When police arrested Zul Mirza Mohamed on suspicion of voter fraud Wednesday night, prosecutors say, the candidate for mayor in Carrollton, Texas, was stuffing envelopes with mail-in ballot applications to send to Dallas County.
Frank Luntz: Undecideds in VP Debate Focus Group Found Kamala Harris "Abrasive and Condescending"
"if this is a battle over style and substance … this was Mike Pence's night"
"Are You Better Off Than You Were Four Years Ago?"
Fifty-six percent say yes, according to a new Gallup poll. In 2012, when Barack Obama was running for re-election, only 45 percent agreed. On the other hand, only 31 percent of Americans think the country is heading in the right direction, according to the RealClearPolitics average of polls. That figure has been underwater since June of 2009, when the news was that the Great Recession had ended, although it was as high as 40 percent just before the pandemic became the primary news story. In any case, the divergence between the Gallup number and President Trump's approval ratings suggest his personal style is not doing him any favors. But to flip that around: Should Joe Biden be elected president primarily because voters dislike Trump's personality, it would be a huge mistake for the Democratic party to think the country is begging to be led in a completely different direction. Democrats, of course, always mistake winning an election for a mandate for massive change.
October 15 Presidential Debate Officially Cancelled
I'm sure Steve Scully is breathing a sigh of relief.
Cal Cunningham Holds Disastrous Press Conference, Ensures Affair Scandals Will Not Go Away
Cunnigham was asked four times if there were other women he'd had affairs with. He repeatedly refused to answer, instead telling reporters he had "taken responsibility for the hurt that I've caused in my personal life."
Trump needs to shine the spotlight on Biden, not hog it
President Donald Trump needs to copy Joe Biden's campaign strategy and disappear into a basement.
Gun Rights
Philadelphia Sued Over Gun Permit Backlog
A few weeks ago we discussed the situation in Philadelphia, where prospective gun buyers (of the legal variety) are being told that they will have to wait for months or, in some cases, a year and a half to apply for a permit. The reason being offered by the city is that they have an unprecedented backlog of people looking to go through the application process and insufficient resources available to meet the demand because of the pandemic. That comes as little consolation to all of the people who have suddenly taken an interest in their Second Amendment rights as their neighborhoods are engulfed in flames and street violence.
22% of Gun-Owning Households Have Added A Gun Since Anti-Police Protests Began
Over one-fifth of Americans who have a gun in their household have added one since the Black Lives Matter anti-police protests began in late May and feel safer because they've done so.
Gun Ownership in a Time of Uncertainty
"You don't need a gun," is one of the most popular arguments of anti-Second Amendment crowd. The right to bear arms, critics say, was invented by men in powdered wigs who owned flintlock muskets and didn't have a modern police force to protect them. My reductionist answer is, "better safe than sorry!" But Antonin Scalia Law School's David Bernstein has written an eye-opening paper on the upside of gun ownership during the recent deterioration of law and order. You can read the whole thing here.
Gun sales see boom during pandemic
Gun sales are way up this year. State police say, the third quarter of 2020 was the busiest in history for the state's instant check system.
Hide the Decline
Environment &
"Green Energy"
As wildfires Incinerate Four Million Acres, California Attempts to Protect Wildlife by Banning Rat Poison
Sacramento's pursuit of green justice fails to protect both mountain lions and humans effectively.
NATO Secretary General: "NATO must combat climate change"
According to NATO Secretary General Jens Stoltenberg, "NATO must help to curb climate change for our security today and for the security of future generations.", so "NATO must do more to fully understand and integrate climate change into our all aspects of our work".
The West Intends Energy Suicide: Will It Succeed?
Suicide is viewed as a crime in many countries. In a court of law, it is a serious charge and the evidence needs to be conclusive for such an accusation to stand (e.g., did you actually see him attempt to jump off the bridge?). But when societies (or at least their leaders) attempt it, one can say that it safely falls under the rubric of the sovereign right to misrule oneself. In the hallowed tradition of Western liberal democracy, so long as its political leaders are elected in free and fair elections, misrule leading to societal death by suicide is merely an unfortunate outcome of either gross negligence or culpable intention led by, say, a death-cult ideology. Nevertheless, let us proceed with the case for the prosecution.
Do they really care about science ?
"Using longer sediment cores (888 cm) and more reliable age-control, this study revises and temporally expands a previous study from TPBH [the Bahamas] that underestimated the sedimentation rate. TPBH records at least 13?=?category 2 hurricanes per century between 1500 to 1670 CE, which exceeds the 9?=?category 2 hurricanes per century within 50 km of TPBH since 1850 CE. The eastern United States also experienced frequent hurricanes from 1500 to 1670 CE, but frequency was depressed elsewhere in the Atlantic Ocean. This suggests that spatial heterogeneity in Atlantic hurricane activity since 1850 CE could have persisted throughout the last millennium."
Obamacare
Government in Healthcare
GOP congressman introduces revised Obamacare replacement bill
While millions of Americans have lost their health insurance during the COVID-19 pandemic and differing healthcare policies have dominated the campaign trail, an effort to compromise on coverage is gaining momentum in Congress.
War & Terror
China's U.N. Diplomacy Is a Dangerous Joke
The Chinese Communist Party's strategy at international organizations has, especially in recent years, been a strategic success, a trend made apparent during the opening debate of the U.N. General Assembly last month. As I explained in a recent piece, the world's democracies have underestimated the Chinese delegation's capabilities, in part because it has made some contributions that have been lauded by those within the U.N. system.
A Conversation with Jimmy Lai
The Napa Institute's Fran Maier conducts an excellent video podcast discussion with Jimmy Lai — the Hong Kong business leader and great public foe of Red China's oppressive regime. Lai — arrested earlier this year (he was the subject of a National Review editorial) and facing prison time for his activities on behalf of the Democracy Movement — is a committed Catholic who speaks openly with Maier about his challenges from a spiritual perspective, and harshly criticizes the Vatican for its game-playing with Beijing.
More People around the World Don't Trust Chinese President Xi Jinping
Here in the United States, the discussion of coronavirus no longer focuses much on the origin of the virus, focusing instead on the outbreak in the White House, the president's infection and ongoing recovery, the rate of cases, and the approval process for a vaccine.
Feds Bust Militia Plot To Kidnap Whitmer, At Least Six Charged
Christopher Wray had good reason to highlight the domestic-terrorism threat from militia groups, it turns out. An interstate conspiracy among militia-movement followers to kidnap Michigan governor Gretchen Whitmer prompted FBI raids this morning. It might have been worse, according to an informant who tipped the feds to the plot, as some wanted to murder "tyrants" rather than just capturing them
Cop-Hating Anarchist in Michigan Calls Trump a "Tyrant"
Say hello to Brandon Caserta, one of the "right-wing extremists" charged with a conspiracy to kidnap Michigan Gov. Gretchen Whitmer:
Former Uighur Detention Camp Teacher Describes Interrogations, Screaming, Imprisonments
A woman who claims she formerly taught in Uighur detention camps in China said she witnessed conditions of the facilities and alleged that she heard screaming during interrogations of prisoners in an interview with Radio Free Asia.
NBA's kowtowing to China pays off
The NBA (or should I call it the ChBA) is back on Chinese state television after a one-year absence. The absence occurred because Daryl Morey, general manager of the Houston Rockets, expressed support for protesters in Hong Kong, as they suffered from ramped up oppression by the Red Chinese.
National
It's Stabbing Season!
Just in time for Halloween, we've got a spree of knife-wielding madmen terrorizing the streets of America in real life!
Could It Happen Here? The Parallels Between Soviet Bloc and Modern US
Disturbing parallels can be drawn between the United States and the Soviet bloc of Eastern Europe, commentator and bestselling author Rod Dreher says.
Authorities Determine Wisconsin Hate Crime Never Occurred
Bernstein told her story on Good Morning America, the NFL celebrated her, and Meghan Markle called her.
Vanderbilt class of 800+ students forced to choose between calling Constitution racist or losing grade points
A Vanderbilt University class of more than 800 students were asked on an assignment if the Constitution was "designed to perpetuate white supremacy."
Clarence Thomas: The Supreme Court Needs to 'Fix' Its Same-Sex Marriage Decision
On Monday, the Supreme Court declined to take up the case Kim Davis v. David Ermold, which revolved around former Rowan County, Ky., clerk Kim Davis, who notoriously refused to grant same-sex marriage licenses to a homosexual couple, citing her belief that marriage is between one man and one woman. While Justices Samuel Alito and Clarence Thomas agreed not to take up the case, they argued that the Supreme Court needs to "fix" a central error in Obergefell v. Hodges (2015), the case that legalized same-sex marriage, because the Court's ruling supports anti-religious bigotry.
Professor's policy to remove students for "intentional misgendering" draws scrutiny
College has professor amend syllabus after College Fix inquiry
Pinterest will now lecture you if you search for Halloween costumes that "appropriate cultures" (but only some cultures, of course)
Does your kid want to be Moana for Halloween? Pocahontas? Mulan? Did you maybe want to spice it up this year yourself and try a Day of the Dead costume? Well, thanks to the left, you won't be getting many ideas for those costumes on Pinterest anymore. That's because Pinterest has decided it is their job to educate you on "cultural insensitivity," and how turning a person's identity into a costume is just plain rude.
Alito and Thomas on Obergefell
Charlie, Pete Buttigieg is claiming that Justices Thomas and Alito are 'openly calling' for Obergefell to be overturned. That is at best an overstatement. The justices' dissent admits of a different interpretation altogether. They write, 'By choosing to privilege a novel constitutional right over the religious liberty interests explicitly protected in the First Amendment, and by doing so undemocratically, the Court has created a problem that only it can fix. Until then, Obergefell will continue to have 'ruinous consequences for religious liberty.'"
Brown University beats race, sex discrimination lawsuit by black student accused by white women
Judge faults him for not filing complaints against accusers
Dungeons & Dragons Officially Removes Negative Racial Ability Score Modifiers From Rules
Dungeons & Dragons players will no longer have a negative ability score modifier when building a character of a certain race. Last week, Dungeons & Dragons officially released updated errata for a number of their sourcebooks and adventures. The Volo's Guide to Monsters errata was particularly important in that it removed the negative ability score modifiers for playable kobolds and orcs. While kobolds originally had a -2 modifier to their Strength score, and orcs had a -2 modifier to their Intelligence, the updated rules remove those modifiers entirely from the game. Additionally, the errata also removes the orc's "Menacing" trait with the "Primal Intuition" trait, which grants players proficiency in two of the following options – Animal Handling, Insight, Intimidation, Medicine, Nature, Perception, and Survival.
Toomey: I'm outta here in 2022
It's a big loss for Republicans, especially in Pennsylvania, where Pat Toomey has been inordinately successful for his entire political life. As the soon-retiring senator mentioned in his presser this morning, he'd never lost an election in the state, and didn't have any reason to think he'd lose another one, either. Instead, Toomey has decided to just hang it up now and go back to the private sector, eschewing a gubernatorial run that many assumed would be next on his political career path
Texas AG Under Fire From Top Deputies, Charges Of Bribery And Abuse Of Office Surface
Texas Attorney General Ken Paxton is no stranger to professional controversy. For the entire five years he has been in the office of Attorney General of Texas, he has been under the cloud of an indictment. Five years ago he was indicted on felony securities fraud charges. He has served as attorney general since January 2015. He was re-elected in 2018. Saturday the news began breaking of Paxton's deputies have reported him to law enforcement authorities over concerns of bribery and abuse of office.
Grand Jury Indicts Netflix Over 'Lewd' Depiction of Underage Girls in 'Cuties'
The streaming service Netflix is in hot water for broadcasting the French-Senegalese movie Cuties, which drew scorn on social media.
Science Journals Have Become Intensely Political
I have related here on several occasions how intensely political supposedly objective science and medical journals have become. The New England Journal of Medicine pushes progressive politics all of the time, as just one example. So does Science, which for example, has endorsed the "nature rights" movement.
New Rules to Deal with an "Offensive" Professor
Leftists have always had a problem with dissent. People who don't go along with all of the agenda for social transformation might be banished, sent to re-education camps, or shot.
Wisconsin Judge Halts Schools' Policy Keeping Parents in Dark on Kids' Gender Identity Issues
A state court in Wisconsin last week issued an order prohibiting a school district from intentionally deceiving parents about what their children are doing at school—especially if a child is struggling with his or her gender identity.
Scientists find promising 'superhabitable' planets that may be 'better' than Earth
The search for paradisiacal exoplanets is on.
Pot users may need more anesthesia, painkillers during, after surgery
Marijuana users appear to need more anesthesia than nonusers, and also more opioids to relieve their pain after surgery, a new, preliminary study reports.
School Board demands psychiatric records from Parkland parents
Their sons and daughters died in the Stoneman Douglas massacre. They sued the Broward School Board, the sheriff and others for the loss of their children.
House Democrats to unveil bill to create commission on 'presidential capacity'
Speaker Nancy Pelosi (D-Calif.) will unveil a bill on Friday with Rep. Jamie Raskin (D-Md.), a constitutional law expert, that would create a commission to determine whether a president is fit for office amid concerns over President Trump becoming sick with COVID-19.
Officials issue warning after venomous hairy caterpillars spotted in Virginia
A breed of hairy caterpillars — considered to the most poisonous in the US — have recently been spotted in Virginia.
Trump-Barr Justice Department sues Yale for discriminating in admissions
The Department of Justice has sued Yale University for race and national origin discrimination in undergraduate admissions. The DOJ alleges that Yale's discrimination imposes undue and unlawful penalties on racially-disfavored applicants, in particular most Asian and White applicants.
Department of Ed threatens Pitt's funding for demoting professor who said affirmative action harms students
University's comments may show "systemic discrimination based on race"
Systemic Racism At Wells Fargo & Microsoft
There is no chance at all that a Biden administration Labor Department would investigate major corporations for anti-white discrimination. Keep that in mind. Naturally, there has been negative press coverage.
The Latest Woke Demand – Stop Teaching Black Students Standard English
If we've learned anything this year, it's that anything can be called "racist." Among the things fitting that description is the teaching of standard English. Supposedly, that is demeaning to black students and lowers their self esteem. The Conference on College Composition and Communication (an affiliate of the National Council of Teachers of English) has released a demand that teachers and professors stop doing that.
24 Exoplanets Would Be Better for Supporting Life Than Our Earth
Washington State University researchers have identified 24 top contenders for super habitable exoplanets that would be better at supporting life than the Earth. The exoplanets are all over 100 light-years away. There is now a database of 4500 exoplanets from the ongoing surveys of other stars.
DuckDuckGo, EFF, and others just launched privacy settings for the whole internet
The new standard, called Global Privacy Control, will let you activate a browser setting to keep your data from being sold.
Scarlet fever is making a comeback after a virus-caused mutation alters pathogen
The viral infections created new bacterial strains that generate "superantigens"
Short Circuit: A Roundup of Recent Federal Court Decisions
Tax returns, ballot deadlines, and Pocky cookies.
Couple Barred from Fostering Their 1-Year-Old Great-Granddaughter Because of They Oppose Homosexuality and Gender Transitioning
The Washington Department of Child, Youth, and Families reached this decision based on the purely hypothetical possibility that maybe the 1-year-old might eventually be attracted to girls, or might want to transition to being a boy; but a federal judge just held in the great-grandparents' favor.
Economy & Taxes
Swiss City Goes Off The Deep End On Minimum Wage
Most of you are likely familiar with the city of Geneva, Switzerland. It's famous for being the home of the United Nations and some of the world's most lucrative (and secretive) banks, as well as the birthplace of the Geneva Convention. One other fact is that it's among the most expensive places to live on the planet. As a result, it's rather hard to get along there if you're not part of the fabulously wealthy set. But now they've come up with a solution to that issue and it's one that was probably predictable given Switzerland's socialist leanings. They're going to raise the minimum wage.
Yelp Adds Racism-Reporting Feature
To read the one-star reviews on Yelp is to take a stroll into CrazyTown. In contrast to the five-star reviews, all of which sound like auditions to be "foodie writers" by people who seriously overestimate the importance of a tasty banh mi, the one-star reviews are often built around insane temper tantrums specific to the personality of the diner or the circumstances of one particular visit. One chap ranted about how he asked about the oysters and then got angry when he tried to order two of them and was told the minimum order was half a dozen. Many other poor reviews turn on a waitress appearing snooty or taking too long to come to the table. Restaurant proprietors frequently respond by hurling themselves at the feet of the diner and begging forgiveness.
Geologists solve puzzle that could predict valuable rare earth element deposits
Pioneering new research has helped geologists solve a long-standing puzzle that could help pinpoint new, untapped concentrations of some the most valuable rare earth deposits.
International
Systemic Racism, London Style
A British film about police corruption is gripping but ultimately inconclusive.
Evidence Of Some Kind Of Chemical Spill In Remote Kamchatka Region Of Russia
Kamchatka is a peninsula along the Pacific Ocean north of Japan. It's remote and is famous for its active volcanoes and black sand beaches where local and some adventure tourists like to surf. But recently something happened in Kamchatka. The ocean turned yellow and surfers complained about burning eyes and an illness that made gave them a fever and made them vomit in some cases.
A Historical Epidemic Has Been Making a Scary Comeback Due to a Bacterial 'Clone'
Once a leading cause of death for children across the western world, scarlet fever was nearly eradicated thanks to 20th century medicine. But fresh outbreaks in the UK and North East Asia over recent years suggest we've still got a long way to go.
King Tut's DNA is Western European
Despite the refusal of the Secretary General of the Egyptian Supreme Council of Antiquities, Zahi Hawass, to release any DNA results which might indicate the racial ancestry of Pharaoh Tutankhamen, the leaked results reveal that King Tut's DNA is a 99.6 percent match with Western European Y chromosomes.
In Venezuela, the New 100,000 Bolivar Bill is Just $0.23 cents. Now, THAT'S inflation! (And, Socialism)
Inflation in Venezuela is so bad that the country's Central Bank is reportedly considering printing new bills, starting at 100,000 bolivars each. This would be the biggest bill ever printed in Venezuela.
Macron Wants to Start an Islamic Revolution
The French president is planning to curb the influence of extremist clerics—but his critics see something more sinister.
Opinion
The GOP Will Miss Pat Toomey When He's Gone
Republican senator Pat Toomey formally announced Monday he will neither run for reelection nor run for governor in 2022. For free-market, small-government conservatives, this is terrible news.
To Save the Lie, Lie Some More
Slate's Mark Joseph Stern is upset by Justices Thomas and Alito, who have today issued a warning about a problem that has been obvious to everyone since at least 2015
Despising Trump
In an interview, Senator Ted Cruz tried to explain the evolution in the jurisprudence of Chief Justice John Roberts. Cruz has some history with Roberts — both having clerked in the Supreme Court. Cruz speculated that the motivation behind Roberts's change was "personal" and that "John despises Donald Trump."
Mike Lee Is Right about Democracy
Few incidents more starkly illustrate the dearth of civic education in American life than a mob attacking Senator Mike Lee for his completely factual tweet pointing out that the "objective" of the Constitution is to protect liberty and to allow individual flourishing, not to acquiesce to the whims of the majority.
No, Democracy Is Not "the Objective"
One reason I left Twitter is that, on its political side at least, it is full of semi-literate outrage merchants who lack a solid grasp of reality or history and who dumb down our conversations at least as much as the president does. Here, sent to me by a friend (as I've learned, you can check out of Twitter any time you like, but you can never leave), is a nice example of the genre
The Ivy League Is Decadent and Depraved
Nearly 70 years ago, a young alumnus of Yale University published a critical examination of his alma mater. God and Man at Yale set off a firestorm of controversy and made its author, William F. Buckley Jr., an intellectual celebrity. Buckley's argument was that Yale, supposedly governed by a board of trustees and responsible to the alumni whose contributions funded the institution, was teaching ideas which the alumni almost certainly did not approve. Founded as a Christian institution, Yale employed professors who openly mocked Christianity, and its courses on economics and political science showed a distinct tendency toward socialism and collectivism. Buckley's critique was met with a fierce reaction from liberals, and Yale did nothing to reverse its leftward drift, with the result that by the late 1960s, its campus was taken over by student radicals who supported Communist victory in Vietnam and who demanded release of the "New Haven Nine" (Black Panthers accused of torturing to death a suspected informer named Alex Rackley).
English Is Not Normal
No, English isn't uniquely vibrant or mighty or adaptable. But it really is weirder than pretty much every other language.
How We Lost Our Way on Human Rights
Sir Roger Scruton died on January 12th. He was a philosopher, public intellectual, provocateur, novelist, composer, lawyer, organist, and Fellow of The British Academy. Scruton wrote more than 50 books, as well as countless literary articles and journalistic columns. His work attracted opprobrium—but also much admiration.
How California Is Turning Into a State Governed by Identity Politics
If you thought racial identity politics were just a fleeting flirtation of the radical left, California's new laws suggest otherwise. On Sept. 30, California Gov. Gavin Newsom signed into state law a bill setting up a nine-member board to study the amount of reparations that should be owed to black people for slavery and Jim Crow.