News of the Week for Oct. 4th, 2020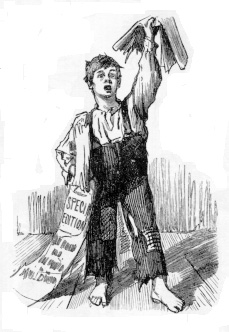 Supreme Court Vacancy
Dems: Yeah, Trump and McConnell have us boxed in on Barrett
Indeed, and their allies on media — both mainstream and social — aren't helping, either. Almost from the moment that Donald Trump announced that he would nominate a replacement for Ruth Bader Ginsburg to the Supreme Court, Democrats and progressives have attacked Amy Coney Barrett over her faith, her adopted children, and the very idea of replacing Ginsburg at all.
Conservatives Should Be Careful What They Wish for in Judge Amy Coney Barrett
Following Donald Trump's selection of Amy Coney Barrett to fill the vacancy on the Supreme Court, conservatives celebrated the choice. They see in Barrett a kindred spirit who would overturn Roe v Wade, destroy Obamacare, and prevent the Supreme Court from legislating from the bench.
Tempering expectations about a Justice Barrett
Michael McConnell, the distinguished conservative Stanford law professor and former judge, urges folks to calm down about Amy Coney Barrett. His column appears in the Washington Post, and thus, I assume, the folks he mainly wants to reassure are D.C. area liberals.
McConnell Seeks to Delay Senate Return Until October 19
Senate Majority Leader Mitch McConnell is looking for a consent agreement from Democrats to delay reconvening the Senate until October 19. But McConnell says that the Judiciary Committee hearings on the confirmation of Amy Coney Barrett to the Supreme Court will go ahead as scheduled starting on October 12.
Riots & Revolution
Oregon Politicians Who Let BLM Ravage Portland Respond to Proud Boys With Extreme Force
A massive police presence in Portland, Oregon, last night was said to deter Black Lives Matter protesters and right-wing Proud Boys demonstrators from violent confrontation yesterday in the city.
How Black Lives Matter Is Being Used to Further a Communist Agenda
The Black Lives Matter movement is promoting a communist agenda, says investigative journalist James Simpson.
Portland Rioters Hurl Firecrackers, Rocks at Officers; Weapons Recovered as Unrest Continues, Police Say
Portland rioters repeatedly tossed rocks, fireworks, and other objects at officers on Saturday as unrest continued to fester in the city, police said.
NY Attorney General: We Should Just Ignore Some Arrest Warrants
NY Attorney General Letitia James had decided to make an example of the police-shooting death of Allan Feliz in 2019 and use that as an excuse to push for a rather radical change in NYPD policy. Feliz was pulled over by an NYPD sergeant named Jonathan Rivera last October and provided someone else's ID (his brother's) when asked for his driver's license. The brother had some outstanding warrants for minor infractions. An altercation ensued, leading to Feliz being shot and killed by the officer.
Trump insists protesters are throwing Bumble Bee tuna cans, in the midst of pandemic tuna shortage
First it was cans of soup, now the president says cans of tuna are being employed as weapons
Suspect In Ambush Shooting Of Two LA Deputies Has Been Charged With Attempted Murder
A suspect is being charged with attempted murder for the ambush shooting of two LA deputies on Sep. 12. His name is Deonte Lee Murray and he had previously been arrested and charged with a violent carjacking that happened on Sep. 1 so he was already in custody.
Is That a Pipe Bomb in Your Pocket Or Are You Just Happy to Arrest Me?
Insanity Wrap needs to know: What should the New York Times say about COVID-19 that shows Trump was right all along about travel?
Nick Kristof's Times Colleague Kindly Helps Him "Find Trump's Anarchists in Portland"
In July, the New York Times' Nicholas Kristof appealed to his readers. "Help Me Find Trump's 'Anarchists' in Portland," he asked. Then he offered up 900 or so sarcastic words, in this vein
Photographer Went Undercover With Looters Expecting To Find White Supremacists. Instead, He Found Anarchists
A furloughed photographer who documented protests starting on May 31 expected to find white supremacists behind widespread looting but instead found anarchists, according to a New York Times opinion column.
Virginia School Board Weighs Speech Code that Would Prohibit Criticism of Equity Plan
Teachers' union concerned the code will stifle speech
Officer In Grand Jury Testimony: Breonna Taylor's Boyfriend Initially Said Taylor Shot At Officers
According to released grand jury testimony, it was Breonna Taylor who shot at police officers during a March 13 raid on her apartment, boyfriend Kenneth Walker allegedly told police before changing his story.
We Have 'More in Common Than Not': Utah Proud Boys-BLM Collaboration Provides a Model for Reconciliation
In the slugfest following the first debate, President Trump's comments when asked to condemn a group called the Proud Boys received overwhelming attention. He told them to "stand back and stand by," which he clarified the next day. He was telling the group to stand back and stand down so that law enforcement can handle the riots and other crimes going on in some of our major cities. Trump also shared that he was not familiar with the group or its aims.
Some Additional Clues Come From The Breonna Taylor Grand Jury Recordings
As was announced earlier this week, Kentucky Attorney General Daniel Cameron turned over 15 hours of recordings yesterday from the grand jury hearing the Breonna Taylor shooting case. I didn't have time to sit through the whole thing, so I'm grateful for the work of reporters from the Associated Press and other outlets who slogged through all of it looking for relevant information. Much of it was apparently the typical, pro forma questions and answers you would expect from such an investigation confirming a lot of what we'd already heard, but there were a few nuggets in there suggesting that the accounts offered by the police involved in the raid were mostly accurate.
A Conservative Went Undercover With The Black Bloc In Portland: "They're Trying To Create Propaganda"
Reason published an interview yesterday with Erin Smith, a trans woman who is also a Trump supporter who worked in Republican politics. After encountering Antifa in at a 2016 protest in San Francisco, Smith became interested in the group and spent time going to rallies and livestreaming them. She spoke with many people at these events and got used to talking with them. Then last weekend she decided to dress in black and show up at a black bloc event in Portland, essentially going undercover in the midst of a group of people who hate her.
Coalition of students, faculty call to ban cops from all UC campuses
The coalition demands all cops be removed from University of California campuses by September 1, 2021.
Corona Virus
Covid: Labour MP apologises for calling pandemic 'good crisis'
Labour's shadow education secretary has apologised for previously suggesting the Covid-19 pandemic could be a "good crisis" for her party
Donald Trump and wife Melania test positive for coronavirus
The US president confirms on Twitter that he and the first lady have contracted COVID-19 and they
The Conservative Trans Woman Who Went Undercover With Antifa in Portland
Confessions of a black bloc mole
Election 2020
Ilhan Omar Connected Cash-For-Ballots Voter Fraud Scheme Corrupts Elections: 'These Here Are All Absentee Ballots…Look…My Car Is Full…" 'Money Is The King Of Everything'
Ballot Harvester Liban Mohamed: "Money is Everything. Money is the King in this World. If You Got No Money, You Should Not Be Here, Period. You Know What I am Saying? Money is Everything and a Campaign is Managed By Money."
Systemic Voter Fraud In Minnesota?
For the last several weeks, James O'Keefe's Project Veritas has been in Minnesota, collecting information about voter fraud linked to the Democratic Party and, in particular, Ilhan Omar's machine. Tonight they unveiled their first video on voter fraud in Minnesota. Do they have the goods on the Democrats fraud strategy?
Trump, Biden campaign clash on call for pre-debate "drug test"
President Trump on Monday taunted Democratic presidential candidate Joe Biden for effectively refusing his request for a pre-debate drug test.
USPS: We Have No Idea How Much Mail Theft Is Going On
With all of the discussions taking place on the subject of mass mail-in voting this year and concerns over the potential for ballots being stolen and fraudulently submitted (not that Democrats or most of the media want to discuss it), one obvious issue is coming under increasing scrutiny. Exactly how much mail theft is really going on in the United States? NBC News recently submitted FOIA requests and conducted interviews with postal inspectors to find out. They received a couple of different answers, beginning with a report saying there had been a huge spike in thefts over the past few years. That was then modified to say that the numbers were significantly "overstated." And finally, the USPS threw up their hands and admitted that they really have no idea how much mail theft is going on.
Local Press Runs Interference on Voter Fraud In Minnesota
The Star Tribune reluctantly reports on Project Veritas's explosive video on voter fraud in Minnesota. Mostly, the Strib runs interference for its party, starting with the headline: "Trump seizes on conservative group's claim of fraud in Minneapolis election." When Republicans "seize" or "pounce," you know Democrats are short on answers.
"Shocked and Panicked": New Yorkers Receive Invalid Ballots With Wrong Names, Addresses, Sparking Confusion
New York City residents have reported receiving ballots with wrong information, sparking confusion and a response from the city board of elections department.
Mail-In Fraud Update #72,346,598: Queens Voters Receiving Military Absentee Ballots
This will be brief, just because I know that there will be more and more posts like this to share in the coming days. I'm not even sure how many stories like this I've seen just since the weekend and I am writing this on Monday evening.
NYC Board Of Elections: Sure Looks Like We've Screwed Up Mail-In Balloting … Again
Remember how well the primary went with mail-in ballots for New York's primary? Somewhere in Brooklyn or Queens, election officials may still be counting ballots — or throwing them out — for the June contest. It took weeks to figure out who won those primaries in some cases, and spoilage/invalidation rates went off the charts, reaching past 20% in New York City.
Whose Streets? Portland Police Try New Tactics, 24 Arrested
Police in Portland have had lots of time to work out new strategies to deal with protests/riots. Last month they often seemed to remain out-of-sight during marches, at least until something was set on fire and a riot was declared. That didn't seem to work to de-escalate things. On the contrary, it just gave the rioters a free hand up to the point of arson. Last night, police apparently tried the opposite tactic, i.e. breaking up a march before it even started. For a brief moment, it seemed to work.
Alarm Bells: Two New Polls Show Trump Down Nine In Pennsylvania
The reason for the alarm bells is that, until recently, Pennsylvania polling was still tight. As recently as September 6, Biden led there by an average of just 3.2 points. That made PA a noteworthy and even potentially decisive outlier in the Rust Belt, where Michigan and Wisconsin have remained fairly solid for Biden. The conventional wisdom among politicos is that MI and WI are a reach for Republicans in 2020 but that Pennsylvania might still answer the bell, especially with the GOP having gained meaningfully on Democrats in registering voters there.
CBS: Sources Close To WH Worried About A "Grift Mill" During Lame-Duck Session If Trump Loses
Compared to the apocalyptic post-election scenarios being contemplated right now, including by anxious members of the U.S. military, this one from CBS seems downright charming. What if, instead of resisting a peaceful transfer of power following defeat, Trump simply starts selling off favors to the highest bidder in preparation for his return to private life? A "going out of business" sale, as it were. He's a purely transactional human being, and as his pal Rod Blagojevich could tell him, executive power is a valuable thing.
Everybody Loses, Which Helps Biden
Reactions to tonight's debate will likely be deeply polarized, as everything else is. There are a few things that are clear.
The Jerry Springer Debate
It's a shame that Joe Biden couldn't attend Tuesday night's debate.
Kyle Rittenhouse's Lawyer Will Sue Biden for Libel Over False Accusations in New Ad
"In the latter role, I am getting ready to teach @JoeBiden a lesson he will never forget. He falsely accused a 17-year old boy & prejudiced Kyle's legal rights."
Commission on Debates Says There Will Be Format Changes for Next Debate
It was an "embarrassment." It was "The worst debate in living memory." It was "disgraceful, 'unpresidential,' terrible, awful, horrible.
ICE to Conduct Raids in Sanctuary Cities Before the Election
The Trump administration will carry out several high-profile immigration enforcement raids in cities with sanctuary policies. While ICE carries out raids all the time, these raids were apparently leaked to get the maximum political benefit for the president in his re-election campaign.
Chaos at U.S. Chamber of Commerce Over Group's Shift to the Left
The long-time political strategist of the U.S. Chamber of Commerce has resigned following a lurch to the left by the group's leadership. Scott Reed told Politico he could "no longer be part of this institution as it moves left."
Debate Commission: Last Night's Sh*Tshow Proved That The Remaining Debates Will Require "Additional Structure"; Update: Cutting Mics?
This has the feel of a letter to mom and dad from the principal about their hyperactive child. "Billy is a bright boy and means well, but in light of the classroom disruptions caused by his ADHD we believe he would benefit from some … additional structure."
Luntz: For First Time Ever, Undecideds In Debate Focus Group Decided Not To Vote At All
Consider Frank Luntz flabbergasted. The experienced focus-group handler collected a number of undecided voters for the presidential debate, as he has in several cycles, in order to test the initial movement the event creates. Usually Luntz gets a sense that undecideds have moved toward one candidate or another, and those results are a fairly good test of instant reaction … if not lasting impact.
A Lot of Things Are "Possible"
It's possible that the overwhelming majority of the polls are wrong, and that Donald Trump is not trailing Joe Biden by about six points nationally, by about five or six points in Pennsylvania, by about five points in Michigan, by five points in Wisconsin, by about two points in Arizona. It's possible Trump will win states like Florida, Ohio, Iowa, and North Carolina by comfortable or wide margins, instead of the close numbers in most of the polls in those states lately. It's possible that Minnesota is not out of reach for Trump, and that Biden isn't on course to win by about nine points. Maybe that national lead of Biden's is an illusion created by the Democrat having a particularly wide margin in safe blue states such as New York, New Jersey, and California.
Tim Scott: Trump Should Correct "Proud Boys" Comment
At Tuesday's presidential debate in Cleveland, moderator Chris Wallace asked President Trump if he was willing to "condemn white supremacists and militia groups and to say that they need to stand down."
Trump Did Himself No Favors
The debate was a remarkable example of the fact that Donald Trump, the most self-serving man in America, doesn't know how to do himself any favors.
The Debate Dumpster Fire
On the menu today: You know what we're talking about today — that Godforsaken festival of incoherent crosstalk that was allegedly a presidential debate.
A New Academic Paper Explains How Anarchists Use Social Media To Instigate Violence
A white paper published by academic authors from Rutgers University looks closely at the ways anarchists use social media to organize and instigate violence against their targets. The paper is titled "Network-Enabled Anarchy: How Militant Anarcho-Socialist Networks Use Social Media to Instigate Widespread Violence Against Political Opponents and Law Enforcement" and was published two weeks ago.
Huge Early Advantage In Democratic Mail-In Ballot Requests And Votes Sparks Anxiety — In Both Parties
As you might expect, the source of the anxiety is different for each party. For the GOP, it's a simple numbers game. A lot of mail-in ballots have come in already and it's widely understood that Democrats are far more prone to vote by mail than Republicans are. The Quinnipiac poll of South Carolina that I wrote about earlier contained this eye-popping number in response to a question about whether voters there plan to vote in person or by mail
Trump: Why Would I Let The Debate Commission Change The Rules When I Won The Last One?
Does he mean this? Is he done debating if the rules end up being changed?
Tucker Carlson: In Hindsight, It Was A Mistake To Focus So Much On Joe Biden's Mental Decline
We "honestly" did think Biden was going to forget his own name onstage, Carlson says at one point in the clip below. Which isn't true.
A "Bipartisan Commission" to Vet Major Party Nominees for President?
Via Mediaite, I see Frank Figliuzzi, a former FBI assistant director, declared on MSNBC today that he wants all future presidential nominees to be vetted by a bipartisan commission.
New York Is Not Ready for Election Prime Time
Like it or not, mail-in ballots are going to be a very big part of the 2020 election. Conspiracy theories to the contrary, there is every sign that the Postal Service will be ready to handle the volume, although the tight timeframes required to meet every state's deadlines are why the USPS sent out a lot of warning letters telling states that it may simply be impossible to process mail in the compressed timeframes their laws allow.
"He's f***ed, we're f***ed": Is Trump's campaign over?
Not "over" in the sense that he won't hold another event before November, "over" in the sense that his chances of a comeback realistically are now up in smoke. That's the claim being made today by various observers, and not just Democrats.
U.S. Senate candidate Cal Cunningham admits to sexual texting with California strategist
North Carolina U.S. Senate candidate Cal Cunningham, a married father of two, sent text messages of a sexual nature to a woman who is not his wife, his campaign confirmed Friday night.
"Historically Sexy": Will Extramarital Sexting Scandal Derail Dem Challenger To Tillis In NC Senate Race?
More like historically stupid, and on a monumental scale. Democrat Cal Cunningham has run a tough campaign against incumbent Republican Senator Thom Tillis and has featured his military experience as a major platform of his campaign. At the same time, as National File reported late yesterday and Cunningham admitted not long after, the married candidate conducted a covert sexting relationship with the wife of an Army combat veteran
Latino Voters May Defy the GOP's Conventional Wisdom
Historically, there has never been any consensus among Latinos on the issue of illegal immigration.
With Prop 16, the Slave Reparations Task Force, and Much Else, the California Legislature Has Gone Off The Deep End
With Prop 16 at least, the voters will have a chance to weigh in soon.
Gun Rights
How to Operate a Rifle in the Dark
High-tech optics and electronics help us see in low-light conditions, but training under the same types of low- or no-light scenarios will familiarize us with our gear, which is always a good thing.
Critical Race Theory as Pandemic Response? California Requires 'Equity' to Ease Lockdowns
On Wednesday, the California Department of Public Health released a new "equity metric," making it more difficult for counties to reopen from lockdowns to stop the spread of the Chinese coronavirus pandemic. The state is raising the bar for reopening the economy even higher, this time effectively basing pandemic responses on Marxist critical race theory.
Hide the Decline
Environment &
"Green Energy"
We Need a Nuclear New Deal, Not a Green New Deal
We already have the technology to stave off climate change, what we need now is the political will to use it.
Restoring Scientific Debate on Climate
The political genius of Abraham Lincoln's efforts to unify the country during America's most divisive time has been attributed to assembling a "team of rivals". Likewise, scientific research is published so rivals and supporters of a hypothesis can independently and critically examine it. The great benefits of a team of rivals is also the basis for convening red team/blue team debates.
Claim: A Canadian Climate Lawsuit May Succeed Because of a Dutch Climate Activist Victory
The Dutch Supreme Court in 2015 ruled that that the Netherlands had until 2020 to reduce CO2 emissions by 25%, a ruling which was upheld in a 2019 appeal.
Obamacare
Government in Healthcare
Strike down of Obamacare by Supreme Court would tee up new health care war
Conservatives yearn for a Supreme Court ruling against Obamacare next year that President Trump says will clear the way for a "far better" replacement.
War & Terror
Heavy Fighting Flares Up Between Armenia, Azerbaijan Over Breakaway Region
Armenian state radio: "Turkey is recruiting and transporting foreign terrorist fighters to Azerbaijan."
Washington Post: China Is Becoming More Like North Korea (More Communism, Less Freedom)
Anna Fifield is a Washington Post reporter who covered Japan and both North and South Korea for the paper from 2014 to 2018. Last year she published a book about North Korea titled, "The Great Successor: The Divinely Perfect Destiny of Brilliant Comrade Kim Jong Un." All of that to say, she definitely knows something about the region. Yesterday the Post published Fifield's take on her most recent trip to China's Xinjiang region.
Another Call for United Front Sanctions
The China Task Force, a panel comprising 15 House Republicans, issued its long-awaited report on competing with the Chinese Communist Party today. It's a whopping document, with over 400 policy recommendations, each with significant implications for the strategic contest with Beijing. This makes homing in on the most important suggestions very difficult.
America Locked in Cold War With China, Former Navy Secretary Says
Former Navy Secretary J. William Middendorf says America has entered a new cold war with China.
National
Boystown no more
If you're not familiar with the Boystown neighborhood in Chicago's trendy West Lakeview district, it's located near legendary Wrigley Field and is only a short distance from the lakeshore, as the name implies. It's described as being one of the largest and most active LGBT communities in the midwest and they host the annual Pride Parade every June. It's a magnet for the more affluent among the woke class and features a large number of nightclubs and other entertainment venues. But you won't be finding it on any maps in the near future because Boystown is getting a new name. Why? Because the name was deemed offensive to certain individuals and groups for being gender exclusive.
Strongly Worded Letter Issued To Adult Brothers Who Impregnated 12-Year-Old Sister
Before you begin tossing rotten fruit at the stage because this is a "local news story" out of Missouri, bear with me. I should also warn you that the "ick factor" in this story is pretty much off the charts. But I believe it speaks to some remnant aspects of our legal system that have somehow hung around for literally centuries but are badly in need of being purged from the nation's innards.
Multiple "Water Bodies" Found Under Surface Of Mars
Several liquid bodies have been found under the south pole of Mars, according to a major new study.
Multiple "Water Bodies" Found Under Surface Of Mars
Several liquid bodies have been found under the south pole of Mars, according to a major new study.
The latest "race to the Moon" may really be a race for rare earth metals
NASA offers to buy Moon resources mined by private companies. Meanwhile, a Chinese company is launching asteroid-mining robot into space in November
LOL: Trashy Ex-Gawker Link-Bait Peddler Libels Black Professor, Gets Sued
Confession: I was tempted to use the phrase "media Jew" in the headline to describe Ashley Feinberg, just for the sake of cheap traffic from anti-Semites, because really, what's the difference between that and the kind of link-bait "journalism" Feinberg does? She got her start at Gawker and specializes in mining the Internet for "exclusives," e.g., "Family Values Activist Josh Duggar Had a Paid Ashley Madison Account."
Cornell professors demand university "decolonize" curricula across the board
University regularly gives in to racial equity demands
Zoom meeting inundated with racist content. University calls the FBI.
An unidentified person invaded a Miami University business fraternity's Zoom call and posted racist content.
Evolutionary and heritable axes shape our brain
The location of a country on the earth says a lot about its climate, its neighboring countries, and the resources that might be found there. The location therefore determines what kind of country you would expect to find at that point.
2020 College Free Speech Rankings
College Pulse, the Foundation for Individual Rights in Education (FIRE), and RealClearEducation have released the first-ever College Free Speech Rankings, a comprehensive comparison of the student experience of free speech on their campuses. These rankings are based on the voices of 20,000 currently enrolled students at 55 colleges and are designed to help parents and prospective students choose the right college.
Four Buried Lakes on Mars
Tesearchers have confirmed the presence of a lake discovered two years ago and found three more lakes.
Today in Maoist Madness
Every day brings news of another racially-inflected instance of someone being canceled or otherwise denounced, like evolutionist Richard Dawkins being disinvited from a lecture at Trinity College, Dublin, because someone discovered that he says harsh things about Islam (as a militant atheist, he says harsh things about Christianity, too, but that has never been a bar to his appearing on a campus for some strange reason), or the National Gallery of Art in Washington DC and three other prominent galleries, which recently announced that they are "postponing" a planned exhibit by Philip Guston, a modern artist who the museum fears will trigger some museum goers because some of his cartoons include depictions of Klan robes.
Public university considers ignoring First Amendment to show its "moral courage"
Recommendation by diversity task force with no listed legal experts
California governor vetoes ethnic studies requirement for graduation; curriculum perceived as anti-Semitic
Bill sponsor says it shows weakness to President Trump
UCLA scrubs language targeting 'white-identified' students after Campus Reform inquiry
A training program offered by UCLA requested that all "White-Identified" participants have been "previously educated in or are actively engaging" in work undoing racism.
FBI Director Wray Didn't Call Antifa an "Idea," He Called It a "Movement or Ideology"
One of the hallmarks of this era is how our political fights revolve around off-the-cuff statements from political leaders that are often inaccurate or not-quite-accurate, but because of tribalism, partisans feel the need to defend and attack.
Diversity Mania Has Infected the Hard Sciences
Can't any field be left alone to function on the basis of ability?
More California Dreamin'
It's not enough that California starts a high-speed rail project that will never be completed and that almost no one will ride even if it was, or that it wants to make California into the nation's largest used car market by banning the sale of new gasoline powered cars in the year 2035. Now the geniuses who run the state think Californians should pay reparations for slavery
California police bust "cult" party with 4-foot model vagina
Cops in California's Bay Area busted what they called a "cult or activist group" party involving a four-foot model vagina on the beach over the weekend.
Duke Professor: Identity politics is a threat to science
A psychology professor at Duke University has written a piece arguing that identity politics is a threat to science. "John Staddon is the James B. Duke Professor of Psychology and a professor of biology and neurobiology" his bio reads. Staddon's focus is a petition which is currently circulating which claims there isn't enough diversity in STEM fields because of systemic racism.
Brown University beats race, sex discrimination lawsuit by black student accused by white women
Judge faults him for not filing complaints against accusers
Oregon State prof blames 'White Christians' for West Coast wildfires
Susan Shaw, a professor at Oregon State, claims that "White Christians" are responsible for the extent of the California fires based on their "denial of climate science."
The Godfather of American Liberalism
H. G. Wells: novelist, historian, authoritarian, anticapitalist, eugenicist, and advisor to presidents
Air Rushes Out of the College Bubble
If there's a silver lining to COVID-19 other than improving people's hygiene, it is the way the pandemic is deflating the college bubble. There's plenty of evidence and, in this Oct. 1 Wall Street Journal piece, Steve Moore provides a bit more.
Short Circuit: A Roundup of Recent Federal Court Decisions
The trial penalty, access to bail hearings, and mustard gas.
Economy & Taxes
Final Pre-Election Jobs Report: 661K Jobs Added, Unemployment Drops To 7.9%
A good report, but not good enough to stave off fears that the recovery is losing steam. The US added 661,000 jobs in September according to today's jobs report from the Bureau of Labor Statistics, and cut the unemployment rate by a half-point to 7.9%. However, the latter appears to be an artifact of a shift of nearly a million people out of the labor force rather than an organic cut to the number of unemployed people.
International
Leo Baeck, Berlin, 1935
Jews begin the observance of Yom Kippur at sundown tonight with the Kol Nidre prayer service. A few years ago our friend Rachel Paulose asked to join us at our service. Since then she has regularly joined my family when we break our fast, as I hope she will do again next year when life returns to normal. During the service she pointed in our prayer book to an adaptation of the prayer composed by the reformist German Rabbi Leo Baeck for delivery in German synagogues during the Kol Nidre service on October 10, 1935. The prayer remains timely today.
Frenchman says tattoos cost him kindergarten teaching job
A schoolteacher whose body, face and tongue are covered in tattoos and who has had the whites of his eyes surgically turned black said he was prevented from teaching at a French kindergarten after a parent complained he scared their child.
Guyana and United States Agree to Corner Maduro in Drug War
The authorities of both countries announced that they would deploy maritime patrols to control drug trafficking on the border with Venezuela
John Cleese Stands Up for J.K. Rowling Amid 'Misogynistic' Trans Witch Hunt
"We've found a witch, may we burn her?" So say the transgender activists every time Harry Potter author J.K. Rowling dares to venture out on Twitter. The radical transgender movement has declared Rowling's moderate stance anathema, even pushing the hashtag "#RIPJKRowling," as if to "cancel" her from life itself.
WHO/UN To "Probe" Widespread Sexual Abuse In DR Congo
We haven't seen any new stories about widespread sexual abuse and pedophilia accusations against "relief workers" from various United Nations agencies in a while now. Perhaps that's because the entire planet's media has been a bit obsessed with other things of late. But according to a recent report from the BBC, that doesn't mean that it hasn't been going on. The World Health Organization, a specialized agency under the umbrella of the UN, has been busy fighting a different sort of viral outbreak, Ebola in this case, in the Democratic Republic of the Congo in central Africa for the past two years. While they've had some success in treating victims, the current report indicates that far too many of their workers, including some of the doctors, have allegedly been using their assignments as an opportunity to prey on vulnerable women and children. It's far too reminiscent of the charges previously leveled against the organization which the UN said they would have "zero tolerance" of going forward. The usual reader cautions about disturbing content apply.
The EU Throws a Futile Temper Tantrum
Earlier this week, the House of Commons in Westminster passed the Internal Markets Bill, a law that asserts British sovereignty over sovereign British territory. Fairly uncontroversial, right? Downright tautological, even.
Argentine Vice President on Trial and Kirchnerism on Alert
Currently, Cristina Fernández de Kirchner is suffering her first major judicial headache since regaining power in Argentina
"Safe Injection Sites" Don't Work Well. Just Ask Canada.
If you've never heard of "safe injection sites"—public facilities for drug users to consume heroin, fentanyl, and methamphetamine under the supervision of medical staff—you probably will soon. In cities such as Philadelphia, Denver, and San Francisco, drug legalization activists have launched a campaign to create such sites.
For The First Time, Scientists Successfully Extract DNA From Insects Embedded In Tree Resin
Somewhere in South America, a miner finds a piece of amber. Inside the hardened tree resin, he notes what seems to be a mosquito. Using advanced equipment, scientists extract the last meal of the blood-sucking insect. Thanks to the genetic code perfectly preserved in the still intact blood cells, the scientists then clone a dinosaur. The novel and later successful movie franchise "Jurassic Park" popularized the idea that amber could preserve soft tissue and even DNA-molecules over millions of years. But real attempts to extract DNA from amber or similar substances were unsuccessful to this day, and resin-embedded samples were deemed unsuitable for genetic examinations.
Opinion
A brief era of rationality is ending
What is the central idea of the Enlightenment? Human dignity? Secularism? Pluralism? Freedom? All these things matter. But something came before them and made them feasible, something so woven into contemporary Western culture that we rarely pause to contemplate its vastness or its strangeness. The modern world rests upon our acceptance of our own ignorance.
Wokes, Trads, and Nones
Matthew Schmitz offers a provocative thesis in The Tablet. He divides our culture-war camps into three: the Woke, who are anti-racist politically correct progressive true believers currently seeking cultural hegemony. Opposed to them are the Trads and the Nones. The Trads are traditional, religious, and conservative. Think people like Schmitz himself. The Nones are secular, skeptical, and liberal in outlook. Think of Bari Weiss or, in his way, Joe Rogan.
The 'Beijing' Kowtow and the Mumbai Jumbai Cringe – more on the strange renaming of cities
This is a considerable expansion and update of a posting I wrote some time ago about the strange, unexamined new habit of changing the names of major cities. I am constantly baffled by the readiness of people, institutions and newspapers to accept such renamings, especially as their origins are often quite nasty. First I'd like to express gratitude to Mark Higgie for a fascinating article ('Ducking Peking', no link yet available perhaps which was published in the Spectator Australia of 26th September 2020. In this he resolved a question that has always nagged at my mind, about the strange changeover from referring to the Chinese capital as Peking, to referring to it as 'Beijing'.
Stealing the Motte: Critical Social Justice and the Principle of Charity
There is a rhetorical strategy called the "motte and bailey" that is getting increasingly famous lately. This is because it is one of the central tools of the Critical Social Justice movement. In that strategy, named after a kind of castle, a highly defensible "motte" position, like "we just want to treat people more fairly," is maintained while also pushing a more radical "bailey" position, like "we need to radically remake our school systems so that no one can fail." Activists advance the bailey and, when pressed on it, retreat to the motte until scrutiny and pressure go away, at which point they return to the bailey.
Critical Race Theory Is Divisive And Discriminatory
Critical Race Theory (CRT) is an incredibly divisive and discriminatory theory that is being put into practice across multiple levels of government, colleges, and our schools. It needs to stop.
Good-Bye, Zimbabwe, U.S.A.: Ben Shapiro Explains Why He's Leaving California
More than a decade ago, I began comparing California to the kleptocratic regime of Robert Mugabe in Zimbabwe
Parents Deserve to Know about Their Children's Gender Confusion
A basic principle of safeguarding is that "secrets" between children and non-related adults are red flags.
My Thoughts on an Over-Hyped Book — "The Cult of Smart"
"Progressives" will use any excuse to insist that we need a bigger, more powerful state: climate change, institutional racism, inequalities of all sorts, etc. In his recent book The Cult of Smart, lefty writer and sometime academic Fredrik deBoer does that. His complaint about America is one that is not without merit, namely that our education system has stacked the deck against those who are not smart. That is to say, people who struggle with schooling.
Biden, Court-Packing, and Constitutional Norms
The other day, C-SPAN's Howard Mortman flagged a clip from April 2005 in which then-Senator Joe Biden attacked FDR's court-packing plan. That clip comes from a bigger speech defending the filibuster and attacking the "nuclear option." There is some obvious element of partisan interest in Biden's 2005 speech; seeking to give Democrats cover for the sustained filibustering of some of George W. Bush's judicial nominees, Biden appealed to wider principles of limiting the power of the majority, the Senate as a deliberative body, and so forth. Sometimes, though, the appeal to principle can be the tribute partisan interest pays to constitutional hygiene.
The Language of Privilege
The jargon and weird abstractions are central to the birth of a new elite, which uses the language of wokese as a barrier to entry