News of the Week for May 3rd, 2020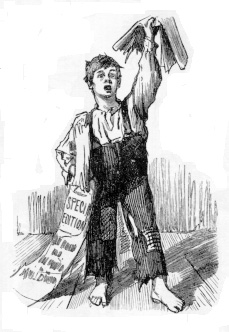 fright
Corona Virus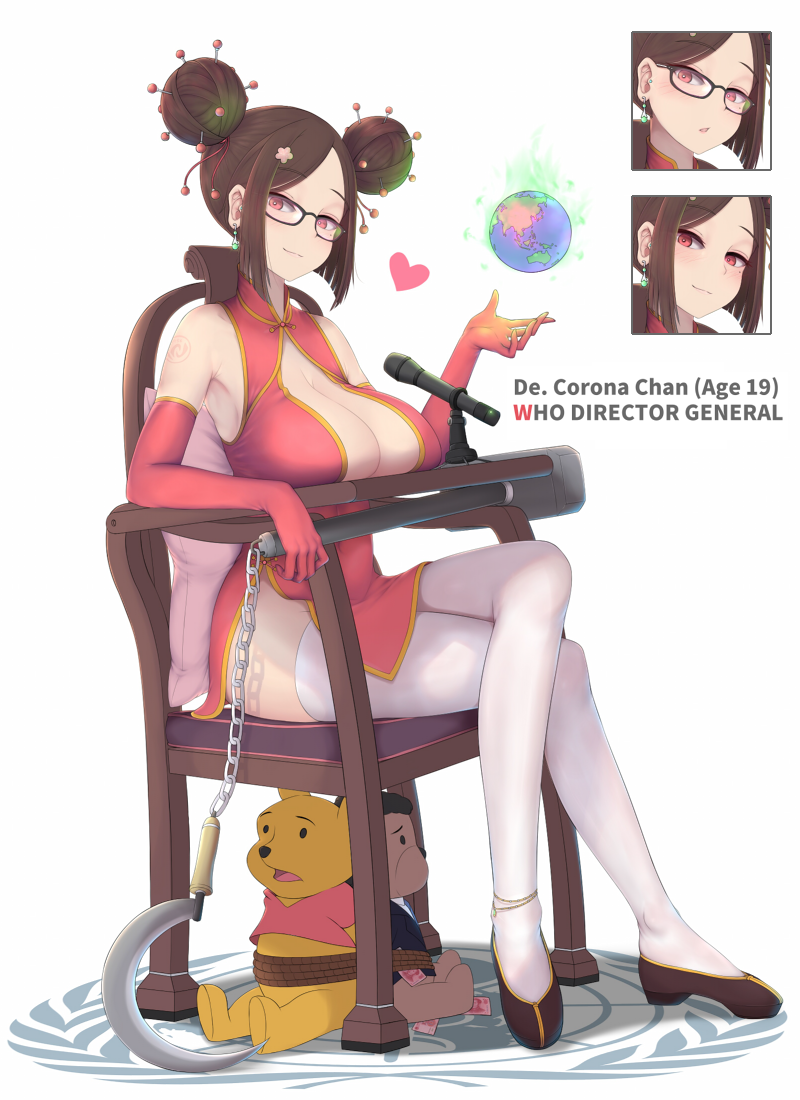 China warns of economic hit over COVID inquiry
Australia has been warned by the Chinese ambassador that it could face an economic hit if it does not back down from a push into the nation's handling of the coronavirus.
Authoritarian Regimes Are Not Your Friend
We start the week with one big deep dive into just how many defective pieces of medical equipment have been shipped to desperate countries by Chinese manufacturers.
Combatting China, Cuba and Venezuela's COVID-19 Propaganda War in Latin America
China and its Latin American allies are aggressively attempting to convince the world that the U.S. is secretly the original source of the virus and that China is the only country that can save us. This state propaganda is enforced through a digital army of upwards of two million state-backed internet trolls dubbed the "Wu Mao" or "50 cent" army, named after how much the PRC reportedly pays per pro-China post.
Boris Returns
Boris Johnson returned today to politics today after a life-and-death battle with the coronavirus and a convalescence lasting three weeks at Chequers. He did so amid a great many media mutterings that the government has not been functioning properly in his absence since no one was in charge. Constitutionally speaking, those complaints were ridiculous since the U.K. government is not an imitation of America's presidential system revolving around one person but a Cabinet government in which the PM is primus inter pares or first among equals.
Public vs. Private Responses to COVID-19
There's an interesting new paper today that, using cell-phone mobility data, aims to separate voluntary social distancing from the effects of government policy. It asks: Did people leave their homes less, travel less, or mingle with others less after new policies went into effect, relative to people in places without those policies?
How Do You Reopen a Casino in an Era of "Social Distancing"?
The New York Times did an in-depth piece on the hardest of times in the city of Las Vegas yesterday, noting that out of all the cities and communities in the country, "few places were hit harder than Las Vegas, where a full one-third of the local economy is in the leisure and hospitality industry, more than in any other major metropolitan area in the country. Most of those jobs cannot be done from home."
U.S. Turning the Corner on Coronavirus Testing
More than 550,000 tests were administered in the U.S. this past weekend, marking a turning point in the fight against the coronavirus. The first phase of the domestic outbreak was characterized by severe testing constraints, due in large part to tainted CDC testing kits and onerous FDA regulations barring private labs from developing tests. Since the FDA allowed private labs to diagnose the virus in late February, the U.S. has struggled to reach the testing capacity required to roll back economic shutdowns and physical-distancing measures.
Are U.S. coronavirus deaths being over counted or under counted?
It's frustrating how little we know about the Wuhan coronavirus months after its spread began. We don't even know with great confidence the approximate number of people who have died from it.
More Than 700 Dead in Iran After Ingesting Methanol as Coronavirus Cure
As far as we know, not one single American has injected disinfectant into his or her veins after the media reported the president said that injecting disinfectant would cure coronavirus.
A Tale of Two States
Other than the specific rules on gyms, fitness centers, tattoo parlors, and bowling alleys — perhaps the most widespread point of concern and disagreement — the two states are following roughly similar paths to reopening.
Chinese internet users who uploaded coronavirus memories to GitHub have been arrested
A group of volunteers in China who worked to prevent digital records of the coronavirus outbreak from being scrubbed by censors are now targets of a crackdown.
Is Texas Unveiling A Goldilocks Model We've Been Waiting To See?
Monday afternoon as promised, Governor Greg Abbott announced the end of the stay at home order when it expires on April 30. He presented a plan recommended by the Strike Force to Open Texas charged with coming up with a science-based, data-driven way forward for the re-opening of the state. Abbott said that Dr. Birx agrees the Texas plan is a good one.
Trump To Order Meatpacking Plants To Reopen Under Defense Production Act
My first thought upon reading this was "Reopen how?" The problem with the now-infamous Smithfield plant in South Dakota, for instance, isn't that they've been forced to close down due to aggressive stay-at-home orders by local government. The problem is that many, many workers are sick with COVID-19 — more than 700 at last check. Trump can reopen every plant in the country. Who's going to staff them?
Small Businesses Are Reinventing Themselves To Survive The Coronavirus Pandemic
Work-at-home desks, face shields, and home shopping — here is how these businesses are trying to survive.
German doctors protest lack of protective equipment by posing naked
In one of the photos a doctor holds up a sign which reads in German, "I learned to sew wounds. Why do I now need to know how to sew masks?"
Korean Researchers Don't Believe "Reinfected" COVID Patients Have Actually Been Reinfected
Via Nate Silver, some more good news on a "good news" sorta day. For weeks now, reports from China and Korea have been floating around that patients who got coronavirus and then recovered later went on to test positive *again,* raising ominous possibilities about what could be happening to them.
Police Investigating Death of Arizona Man From Chloroquine Phosphate
Mesa City PD opens investigation into death of Gary Lenius whose wife, Wanda, said she served him a deadly cocktail to ward off coronavirus
Good News in the Fight Against the Virus, on a Wide Variety of Fronts
This morning brings really encouraging news from South Korea, suggesting that those "reinfections" or "re-activations" that doctors in that country had previously reported "came because fragments of the virus remained in their bodies and showed up in test kits." Apparently the tests the South Koreans were using were "so sensitive that [they] can still pick up parts of the small amount of RNA from a cell even after the person has recovered from COVID-19."
Incompetent De Blasio Scapegoats the Jews
Can anyone in their wildest imaginations picture the below tweet being directed at the any other minority in the city of New York — African Americans or the gay community or the Muslims celebrating Ramadan? Can you imagine the blowback if it were?
Florida ordered coroners to stop releasing coronavirus death data: report
Florida officials have reportedly withheld medical examiners' data on coronavirus deaths in the state for over a week, with the policy changing shortly after the Tampa Bay Times reported that the medical examiners were counting 10 percent more deaths than the state.
Southern Nevada hospitals to resume elective surgeries next week
Southern Nevada's major hospitals plan to resume performing "medically necessary" elective surgeries Monday, according to a Nevada Hospital Association letter obtained by the Review-Journal.
Airborne Coronavirus Detected in Wuhan Hospitals
While the RNA of the virus was found in tiny droplets in China, scientists don't know if it was capable of transmitting the virus.
The Competing Risks of Reopening
On the menu today: the much-less-discussed risks and human costs of the country remaining in full lockdown; the eye-popping, jaw-dropping leadership failures in New York City; and at long last, a look at something lighter: whether Star Trek: Picard lived up to the hype.
Nothing to See Here, Just "Labs in China" Being Sloppy with "Biological Disposal"
Buried in the very last paragraph of a lengthy New York Times article about the intelligence community, and the Trump administration's interest in the theory that SARS-CoV-2 emerged because of some sort of accident in a lab in Wuhan, China
Does South Korea's COVID-19 Case-Fatality Rate Tell Us Something?
South Korea has kept its coronavirus outbreak under control with an aggressive regime of testing for infections, tracing the contacts of the infected, and isolating the affected individuals. The nation of 51 million people has had fewer than 11,000 known COVID cases and fewer than 250 known COVID deaths.
U.S. Intel Confirms Wuhan Lab COVID-19 Investigation
The Office of the Director of National Intelligence has confirmed it's actively investigating whether COVID-19 started in a Wuhan lab.
The Great Sweden Debate: Trump Versus … Trump Fans?
How often do you see the president siding with establishmentarians and experts over his own base? There was the time he bombed Assad early in his presidency and assassinated Qassem Soleimani a few months ago after promising to extricate the U.S. from Middle Eastern entanglements. Those moves pissed off some of his isolationist-minded fans but were easily forgiven because (thankfully) they didn't lead to wider wars and foreign policy is rarely a core concern for voters. Besides, he had showed strength by punching a bad guy in the mouth, even if doing so made America's interventionist foreign policy establishment happy. MAGA fans will always cut him a break when he's muscle-flexing.
Map of Distilleries Making Hand Sanitizer
Map created by a group of volunteers from Southern Methodist University's Data Science program and ADI: http://www.distilleriesfightingcovid.com/
Coronavirus Toll: NYC's Cremation Backlog Blamed For Overwhelmed Funeral Homes, Dozens Of Found Corpses
Mayor On Decomposing Bodies Found In Trucks: 'Do Something Rather Than Leave The Bodies There.'
Australia Wants Taiwan in the WHO, No Matter What China Says
Earlier this week, I told you about how our friends Down Under aren't taking any of China's crap. Australia wants an investigation into the origins of COVID-19 the Chinese virus, so of course the Chinese aren't happy. The virus came from China, the Chinese government lied about it and covered it up and silenced whistleblowers, and absolutely everybody knows it. But you're not supposed to say that, because China is full of Chinese people and therefore criticizing them is racist. So when China threatened economic sanctions and Australia told 'em to stuff it, that was bad and it made libs angry.
Sweden Didn't Lock Down and Now Has Twice the Coronavirus Death Rate of U.S.
Sweden took a huge gamble by refusing to initiate a nationwide lockdown when the coronavirus hit. Currently, the Swedes have a death rate of twice the U.S. from the virus. And, as Donald Trump pointed out, they're doing very poorly compared to their Scandanavian neighbors.
Pandemic Experts Predict Coronavirus Will Continue To Spread For Another 18-24 Months
How long will it take to reach herd immunity to the coronavirus? A group of experts from the Center for Infectious Disease Research and Policy (CIDRAP) has taken a look back at other pandemics over the past 300 years and concluded COVID-19 will probably be around for 18-24 more months.
China Has Refused To Allow WHO To Join Its Investigation Of The Origins Of The Coronavirus
Speculation is still swirling around how and when the coronavirus began to spread in Wuhan and China is currently investigating the issue. But a representative for the World Health Organization (WHO) told Sky News Thursday that China has refused its requests to participate in that investigation.
Here's Why You Won't Be Going To The Movies Once Everything Reopens
Some states are beginning to slowly allow businesses to reopen as long as efforts continue to be made to combat the coronavirus. Social distancing and personal protection equipment, like face masks, are still required in many places. One place you won't be patronizing any time soon, though, is your local movie theatre no matter where you live.
NY nursing home reports 98 deaths linked to coronavirus
A New York City nursing home on Friday reported the deaths of 98 residents believed to have had the coronavirus — a staggering death toll that shocked public officials.
How Bad Will the Second Wave Be? At Least We'll Be Prepared Next Time.
A couple people disagree with the assessment below that "we are likely through the worst" of the coronavirus outbreak. They point to warnings about the inevitable second wave, and point out that the second wave of the 1918 influenza outbreak was much worse than the first one.
A Lack of Research Monkeys Threatens Vital Virus Research
To state the obvious, the U.S.–China relationship is at the lowest point since Chairman Mao was alive.
University Of Texas Under Investigation For Working With Wuhan Laboratory
The Department of Education is probing the University of Texas System's dealings with an infectious diseases laboratory in Wuhan, China.
Bombshell dossier lays out coronavirus case against Chinese
China deliberately suppressed or destroyed evidence of the coronavirus outbreak in an "assault on international transparency" that cost tens of thousands of lives, according to a dossier prepared by concerned Western governments on the COVID-19 contagion.
Charlie Baker orders all Massachusetts residents to wear face masks in public
All Massachusetts residents who are unable to social distance when out in public spaces such as grocery stores will now be required to wear a face mask, according to an executive order signed by Gov. Charlie Baker.
Beverly Hills City Council votes to allow plastic surgeries amid coronavirus concerns
The Beverly Hills City Council, with a 4-1 majority, voted to repeal the moratorium on elective and cosmetic surgeries, allowing plastic surgeons to reopen their doors immediately.
DAMNING 'Five-Eyes' Intel Report: China Suppressed, Destroyed Coronavirus Evidence, Endangered Other Countries
Five Western intelligence agencies have compiled a damning report cataloging the Chinese Communist Party's deliberate suppression and destruction of evidence regarding the coronavirus outbreak. The report claims this malfeasance is an "assault on international transparency" and cost tens of thousands of lives. It comes amid rising demands that governments hold Beijing accountable in court for its malfeasance during the pandemic.
Are We Including "All Deaths" of Coronavirus Patients in the Death Toll, Even If They Died of Something Unrelated?
No.
Smokers seem less likely than non-smokers to fall ill with covid-19
That may point towards a way of treating it
U. Texas under investigation for possible ties to Wuhan biolab
The University of Texas is under investigation by the Department of Education.
Coronavirus: 'Covid toe' and other rashes puzzle doctors
Five rashes, including Covid toe, are affecting some hospital patients diagnosed with Covid-19, a small study by Spanish doctors has found.
Report: Majority of 17 international intelligence agencies believe COVID-19 started as accidental release from Wuhan lab.
Leaked intelligence dossier reportedly reveals China's deceptions over coronovirus pandemic start
CV-19: Benefits, Furloughs, and Layoffs, Oh My!
Our friends at FlexBank (now FlexBank/Navia) have posted a very informative FAQ-type explication of the differences between furloughs and layoffs, and what those differences may mean towards your (and/or your employees') health insurance.
Who is at risk from the Chinese Virus? Some hard data at last #coronavirus
As the old saying goes, In God we trust: all others bring data. At last, we have some decent – if not yet peer-reviewed – data on who is most susceptible to the Chinese virus. A large survey of patients hospitalized with the infection has just been published.
DHS report: China hid virus' severity to hoard supplies
U.S. officials believe China covered up the extent of the coronavirus outbreak — and how contagious the disease is — to stock up on medical supplies needed to respond to it, intelligence documents show.
Election 2020
Amash launches exploratory committee for Libertarian presidential run
Rep. Justin Amash (I-Mich.) announced Tuesday that he has launched an exploratory committee to seek the Libertarian Party's presidential nomination, his strongest indication yet that he will mount a third-party White House bid.
Tara Reade, Joe Biden, 2020, and Bad Journalism
There's a grab bag this morning. I am ready to move beyond writing the virus, even though it still must be covered, but there are a few things that need more coverage. So here we go.
Biden, Trump, Amash, and 202(4)
I did not vote for Trump in 2016. I voted third party. When I announced I could never vote for Trump that year, I had people show up at my house and threaten my family and me. My children were harassed. People called my radio station to try to have me fired. My wife had a woman at church confront her. I had people at church confront me. It was a terribly unpleasant experience, but I held my ground.
GOP Internal Poll: Georgia Is In Play
You don't need to take my word for it. Listen to David Perdue, speaking to "Women for Trump" on a conference call on Monday
Canada bans assault-style weapons after its worst ever mass murder
Assault-style weapons are banned in Canada effective immediately, the country's prime minister said Friday.
California city official says COVID-19 should be allowed to "fix" society by culling elderly, weak and homeless
A California city official said COVID-19 should be allowed to run its course, killing elderly and homeless residents to "fix what is a significant burden on our society."
Gun Rights
Young v. Hawaii: stay lifted
In Young, which challenges Hawaii's "may issue" (which is in practice, literally, "no issue") handgun carry permit system, the panel ruled for Young, but the court voted for rehearing en banc. (Don Kilmer jest that the 9th ought to adopt a Circuit Rule: "after any panel ruling favorable to Second Amendment rights shall be followed by rehearing en banc." That way, they'd save the time wasted on taking a vote). Then the circuit stayed the rehearing pending a ruling in NYSRPA v. NY. The Supreme Court having held NYSRPA moot, the 9th Circuit lifted the stay with an order providing that argument will held during the week of September 21. The parties are to file supplemental briefs by June 4, and reply briefs by June 22.
Hide the Decline
Environment &
"Green Energy"
Oyster flatulence worries climate scientists
Plans to expand aquatic farming could have a serious knock-on effect on climate change, climate experts have warned after new research revealed that underwater shellfish farts produce 10% of the global-warming gases released by the Baltic Sea.
Obamacare
Government in Healthcare
Canada is proving how bad "Medicare for All" would be
Once we are on the other side of coronavirus, there are a lot of things that hindsight will teach us, and from my vantage point I don't think many of them will do much to add credibility to the progressive left's vision for America.
Congress's Power of the Purse Loses to Obamacare at the Supreme Court
This is not a recipe for government by the people.
SCOTUS, ACA & Your Tax Dollars
Not that this is a big surprise, but…
War & Terror
Hmmm: Trump Orders Intel Services To Probe China, WHO Response To COVID-19
It's not exactly a scoop that the US wants answers about how COVID-19 blindsided the US and the world. Donald Trump told the press on Monday that "very serious investigations" had begun into China's actions, and that Trump planned to hold Beijing accountable for damage. "We are not happy with China," Trump underscored in his response
Shots Fired… On The Korean Border
As if there wasn't already enough bat snack crazy stuff going on for you to worry about on a holiday weekend, amirite? It was only this weekend when we learned that things were getting back to whatever passes for "normal" on the Korean Peninsula with the reemergence of a very much alive dictator Kim Jong-un. (Well, either that or they built a very convincing, Westworld-style robot to replace him.) But just as that situation began calming down, we started getting reports of gunfire breaking out on the Korean border. Fortunately, it was limited to a single location and didn't escalate beyond small-arms fire.
National
Georgia Loses Legal Code Copyright Clash at Supreme Court
Georgia lost a close U.S. Supreme Court case over the state's ability to copyright its annotated legal code, in a ruling that dissenting justices said would shock states with similar arrangements.
The Strange Story of a Las Vegas Radio Station Co-Opted by China
Las Vegas Public Radio, the 'People's Voice of Las Vegas,' is a registered lobbyist for Chinese tech giant Huawei
Digging Up Regolith: Why Mining the Moon Seems More Possible Than Ever
For decades, the idea of mining the moon was pure science fiction for most and a wild concept for even the most ardent believers. Now technical advances and rare political support are making it an actual possibility.
USGS releases first complete geologic map of the Moon
You can study the lunar surface in unprecedented detail.
Disney sparks backlash with #MayThe4th tweet
Disney has been accused of trying to claim media ownership of popular hashtag "MayThe4th" on Twitter.
79 percent of students say quality of education worse with online courses amid COVID: poll
The results are in — most students are not impressed with distance learning.
Alaskan School Board Removes Five Supposed "Controversial" Books From Curriculum
One board member said "it would be unfair to ask teachers to have to navigate their pupils through the complicated subject matter."
Student left homeless amid pandemic for calling school employee a mean name
Following an incident with a university employee, a student at Haskell Indian Nations University was removed from campus and forced to sleep in his car.
The National Labor Relations Board Wants To Punish a Conservative Publisher for a Joke About Unions
The Federalist's Ben Domenech is fighting the government in court.
National Science Foundation plans to dole out $29M to battle sexism, racism in higher ed STEM
The National Science Foundation plans to dole out $29 million in the next two years to promote "gender, racial, and ethnic equity" by implementing systemic change in higher education STEM programs.
Eating meat may IMPROVE mental health and one in three vegetarians are depressed, study claims
Study found vegetarians are twice as likely to take medication for mental illness
Star Wars Book Downplays Luke Skywalker's Heroics: "Jyn Did Everything That Mattered"
Lucasfilm and Star Wars' Alphabet Squadron novel released in June 2019 downplays Luke Skywalker's heroics in destroying the original Death Star in the first Star Wars film.
Mock Microaggressions, Lose Your Job
In today's Martin Center article, I write about a shocking case of retaliation against a faculty member for daring to mock the leftist obsession with "microaggressions."
May Day Is a Communist Holiday
One suspects that Nobel Prize–winning economist Paul Krugman doesn't see any irony in launching his new capitalistic subscription-based website with a tweet noting the celebration of May Day, a nefarious and un-American tradition.
US women's national soccer team's unequal pay claim tossed
A federal judge threw out the unequal pay claim by players on the US women's national soccer team in a surprising loss for the defending World Cup champions but allowed their allegation of discriminatory working conditions to go to trial.
Tracking the "Murder Hornet": A Deadly Pest Has Reached North America
Sightings of the Asian giant hornet have prompted fears that the vicious insect could establish itself in the United States and devastate bee populations.
Harvard forbids "racial stereotypes," but won't say what that means
School has received "red light" speech rating from campus watchdog group
"There Are More Conservatives in Higher Education Than People Think"
An Interview With Conservative Professor Eddie Zipperer
Why Your Favorite Default Passwords Are Changing
A new law went into effect for 2020 in California that is having global IT ecosystem ramifications. Specifically, California mandated devices that can be connected to a network to have reasonable security features to protect the device by default. In other words, the days of classic server passwords such as Supermicro's ADMIN/ ADMIN, and Dell's root / calvin are long gone. In this article, we are going to discuss what has changed, why, and how it can impact your IT operations.
Short Circuit: A Roundup of Recent Federal Court Decisions
One day too late, one good eye, and dead men tell no tales.
Economy & Taxes
The Euro: No Roman Holiday
Over on the home page, Ashoka Mody, formerly of the IMF, and now at Princeton, turns his attention to the storm gathering over the eurozone, a ramshackle construction that is still standing largely thanks to the scaffolding put in place during its earlier crisis and which will, I suspect, need much, much more support over the next year.
International
Broadening US Ties With Greenland Is a Smart Move
The recent announcement from the State Department that it would provide a $12.1 million aid package for Greenland is a welcome development.
Life Imitates Monty Python, A Dead Parrot Lawsuit!
This Is an EX-PARROT
Britain Bans Trans Surgery For Children
Here's some potentially good news to share today and for once it has nothing to do with the you-know-what story that's drowning the news cycle. Across the pond in Great Britain, the other half of our special relationship has announced a change to their medical system that's making the United States look pretty bad by comparison. The Brits have been dealing with their own wave of transgender unrest just as we have in America. But going forward, they're not going to allow doctors to perform "transitional" (and irreversible) "gender correction" surgery on children. How surprisingly sane of them.
On Communist Executions
Andrew Higgins's useful New York Times article about the discovery of new victims of Stalinist-Communist execution in northwest Russia would have been improved by referring to an excellent documentary appendix on the same issue published in John Earl Haynes's and Harvey Klehr's In Denial: Historians, Communism and Espionage (San Francisco: Encounter Books, 2003; pb 2005) entitled "The Invisible Dead: American Communists and Radicals Executed by Soviet Political Police and Buried at Sandarmokh." The appendix gives the names and brief biographical sketches of 141 Finnish Americans who were unjustly summarily executed in the late 1930s (mostly 1938) after returning to the USSR to try to build Communism.
Kim Jong Un may be holed up with his 2,000-woman "Pleasure Squad": report
If Kim Jong Un is holed up in his luxe seaside hideaway in the port city of Wonsan, he may have plenty of company — a harem of 2,000 sex slaves, a report said Friday.
'I was raped by Rotherham grooming gang – now I still face racist abuse online'
She says she is being targeted by far left extremists – but nothing is being done about it
#MilkTeaAlliance: New Asian youth movement battles Chinese trolls
The online movement is a rare moment of solidarity against China's geopolitical behaviour, as the coronavirus outbreak breeds activists
Opinion
Dr. Birx Under Attack by Liberals for Criticizing Media and Praising Trump's Intellect
"It bothers me that this is still in the news cycle, because I think we're missing the bigger pieces of what we need to be doing as an American people to continue to protect one another."
Is There Less Than Meets the Eye to the Common Good v. Liberty Debate?
The coronavirus crisis has emphatically not been a clarifying moment in the great Common-Good Conservatism versus Liberty-Oriented Conservatism debate. A lot of the common-good people, when asked to sacrifice for the common good during a pandemic by social distancing, have been saying, "What about my rights, dammit? What about my liberty?" Meanwhile, many conservative writers who have been vehemently opposed to the common-good conservatives have reacted to calls for re-opening up quickly by saying, "But we must consider the common good." Of course, there's something to be said for both impulses, and where you come down on any given issue often depends on the answers to various prudential questions. It's almost as if the common good and liberty, virtue and freedom, are all important and conservatives should always seek to balance them.
Jeff Goldblum's Legitimate Question about Islam
In a recent episode of Drag Race, the panelist, and fantastic actor, Jeff Goldblum asked a contestant who was dressed in a red, white, and blue hijab: "Is there something in this religion that is anti-homosexuality and anti-woman? Does that complicate the issue? I'm just raising it and thinking out loud and maybe being stupid."
My Native American father drew the Land O'Lakes maiden. She was never a stereotype.
She was never a stereotype. That was my thought earlier this month when I heard that "Mia," as the Land O'Lakes Native American maiden was known, had been taken off the butter box. She was gone, vanished, missing. I knew Mia had devolved into a stereotype in many people's minds. But it was the stereotype some saw that bothered me.
Common Core Has Failed. Now What?
In the midst of the pandemic, with the country's attention riveted elsewhere, something of great potential consequence for American K-12 education has just happened. Years from now we might look back on this moment as a turning point: the true beginning-of-the-end for Common Core.
Victims of Communism Day 2020
Why May Day should be a day to honor victims of an ideology that took tens of millions of lives. But we should also be open to alternative dates if they can attract broader support.
West Bronx Wisdom
The building-friendly early history of the borough carries important lessons for today.