Another "quick takes" on items where there is too little to say to make a complete article, but is still important enough to comment on.
The focus this time: Death peddlers gonna peddle death.
First, a little mood music:
Carrying on…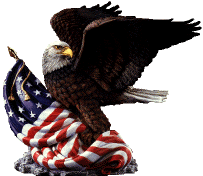 In Nazi Germany, the mentally handicapped and the mentally ill were targeted for a "medical death" via "Aktion T4".  The mentally ill again being targeted in Canada.
"Dedicated psychiatrists are often the only defense between patients with serious mental illness and suicide. But legalizing euthanasia shifts thinking 180 degrees because suicide has been redefined as health care and a right. Hence, protections — such as barring administered death to the mentally ill — soon come to be seen as obstacles.

"That has happened in Canada, where the government is erasing its weak provision that death must be "reasonably foreseeable" requirement to qualify for killing. Once that provision is repealed, psychiatric conditions diagnosed "irremediable" could qualify for death.

"This is the context in which the Canadian Psychiatric Association has warned the government not to "discriminate" against the mentally ill by barring them from lethal jabs when the law is changed. From the Association's Position Statement (my emphasis):

   "'2. Patients with a psychiatric illness should not be discriminated against solely on the basis of their disability, and should have available the same options regarding MAiD [medical assistance in dying, i.e., euthanasia] as available to all patients.

   "'3. Psychiatrists will be mindful of the medical ethical principles as they relate to MAiD. They should not allow personal opinion or bias to sway patients who wish to consider MAiD as an option for addressing irremediable conditions.

     "'4. While psychiatrists may choose not to be involved with the provision of MAiD, patients requesting MAiD must be provided with information regarding available MAiD resources and the referral process…

   "'The CPA will continue to protect the rights and interests of patients with psychiatric conditions at all times, and with particular attention to the issues of decisional capacity, informed consent and irremediable conditions in the legislation and evolving landscape of MAiD. The CPA will advocate for the inclusion of appropriate safeguards in processes, protocols, procedures and legislation pertaining to provision of MAiD.'"

At least some are still standing up against forcing doctors to kill.
"After much pressure to go cowardly neutral on legalizing euthanasia, like a few other weak-kneed medical associations have, the World Medical Association has joined the AMA and reaffirmed its strong opposition to doctors killing patients. From the 'Declaration on Euthanasia and Physician-Assisted Suicide:'

"'The WMA reiterates its strong commitment to the principles of medical ethics and that utmost respect has to be maintained for human life. Therefore, the WMA is firmly opposed to euthanasia and physician-assisted suicide.

"The WMA also supports medical conscience rights to refuse all complicity and participation in killing patients in jurisdictions where it is legal — contrary to advocacy among prominent bioethicists and a pernicious court ruling in Ontario, Canada

"'No physician should be forced to participate in euthanasia or assisted suicide, nor should any physician be obliged to make referral decisions to this end.'"

On the other hand, others are pushing for organ harvesting from still living patients.
"The New England Journal of Medicine continually publishes advocacy articles that promote radical changes in medical ethics and public policies. For example, it uncritically published the Groningen Protocol, the infanticide bureaucratic checklist used by doctors in deciding which disabled or dying babies to euthanize in the Netherlands.

"Now it has published an advocacy article expressing the wish that imminently dying patients be able to donate a kidney before death. Joshua Mezrich tells the story of W. B., dying of ALS (amyotrophic lateral sclerosis, or Lou Gehrig's disease), who wanted this harvest and then die procedure."
TTFN.