Another "quick takes" on items where there is too little to say to make a complete article, but is still important enough to comment on.
The focus this time: "Your child belongs to us already"
First, a little mood music:
Carrying on…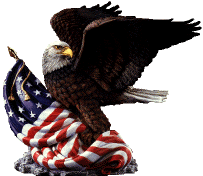 Children will be made woke, at the earliest possible time, before parents have a chance to really teach their children the whys and wherefors.
"To get a sense of what all Illinois public schools must begin teaching children starting next year, one can look at curriculum developed this summer in Illinois's Evanston/Skokie School District 65, as well as Advanced Placement history classes. Scholars noted AP products were given a decidedly leftist, identity politics slant in recent revisions. These classes educate the nation's top third of students and for many are the last history classes they ever take. Especially well-educated and high-income parents trust them as a way to get their kids a leg up on college and thus life.

"Yet they are rapidly being corrupted by leftist ideology. Schock noted that she was teaching LGBT-themed materials before the Illinois law passed because the College Board integrated it into AP history classes in recent revisions. "Schock teaches about the 1969 Stonewall riots for LGBTQ rights in New York City, feminism, and Latino and American Indian rights movements as part of the description of social movements of the 1960s and 1970s. She spends a class period on each topic," reported the Daily Herald.

"This means that even in states that have not mandated LGBT curriculum, bright students are likely to be exposed to it through AP classes, which also influence non-AP curriculum. The Stonewall Riots are also taught to elementary school students as part of LGBTQ+ Equity Week curriculum being taught this week in District 65, a north Chicago suburb."

Not only are schools teaching about such things, they are questioning kindergartners about their gender identity and laying out the pathway, early one, to "convince" said children that they are "transgender".
"Hundreds of parents protested the new framework Wednesday—which includes everything from lessons in self-pleasure to transgenderism.

"As CBN pointed out, the guidelines even go so far as to encourage kindergarteners to think about whether they might identify with another gender.

"Are you kidding? At that age, they don't even know what gender is. The goal, officials say, is to create "an environment that is inclusive and challenges binary concepts about gender."

"Of course, the state Board of Education wouldn't admit that. Instead, President Linda Darling-Hammond said, "We're on a careful trajectory here not to be introducing things as though they are endorsed in some way."

"That's interesting, since LGBT activists are tripping over themselves to tell California what a wonderful job they've done. And, as we all know, their goal isn't to just 'introduce things.' So many want to indoctrinate and recruit—and nothing short of that will suffice."

This goes all the way up to the highest echelon of the educational oligarchy.
"The National Education Association and the Human Rights Campaign thinks it's critical to teach kindergartners about transgender ideology, so the nonprofits partnered together to 'support and celebrate' the cause through the union's Read Across America Day.

"In schools across the country, teachers and LGBTQ advocates are reading NEA-endorsed stories that explain the gender spectrum and teach students they can "identify" as whatever they want.

"NEA President Lily Eskelsen Garcia and Sarah McBride, a transgender spokesperson for the Human Rights Campaign, led by example with 50 kindergartners at Ashlawn Elementary School in Arlington, Virginia, late last month.

"The duo read from 'I Am Jazz,' about a boy who turns into a girl, and 'Julian Is a Mermaid,' about another boy who fantasizes about being a mermaid, then answered questions from the wide-eyed 5-year-olds"
TTFN.