The right to not be forced to bake a cake that forces one to use their personal creative abilities to promote and endorse a same-sex ceremony was recognized, last year, by the U.K. Supreme Court in the case of a Northern Irish baker who would not bake a cake that celebrated same-sex marriage. To wit:
"They would have refused to make such a cake for any customer, irrespective of their sexual orientation". In other words, that "artists and other professionals don't discriminate when they object 'to the message, not the messenger,'" while concomitantly affirmed "the fundamental freedom of Ashers Bakery's owners to decline to express through one of their cakes 'a message with which they deeply disagreed'".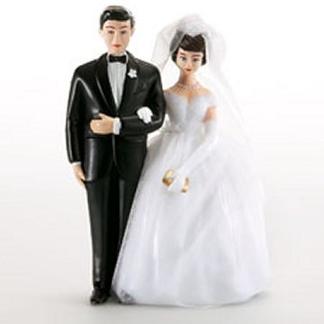 That ought to have been the end of it, but the totalitarian, Gareth Lee, who tried to force the baker to bake the not-so-proverbial cake has decided to take his case to the European Court of Human Rights.
"In a statement, Mr Lee's solicitor said the latest legal bid 'does not directly implicate the owners of Ashers bakery or challenge their right to privately hold religious/political views'.

"'Instead the case will be against the United Kingdom, a member state of the European Court," the statement read.

"It added: 'The latest hearings will attempt to challenge that ruling at the highest human rights court in Europe, citing the Supreme Court failed to give appropriate weight to Mr Lee's rights under the European Convention of Human Rights.

"'The Supreme Court ruling blurred the line, creates legal uncertainty for all of us in Northern Ireland, and the ECHR is the appropriate place to clarify this issue.'

"Meanwhile, Mr Lee said he would fight for the rights of business owners to hold their own religious beliefs.

"'I have my own beliefs. But that's not what my case has ever been about,' he said.

"'This is about limited companies being somehow able to pick and choose which customers they will serve.

"'It's such a dangerous precedent.'"
Except, as the U.K. Supreme Court clearly pointed out that this was about the message and not the customer. It is not the U.K. Supreme Court that set a dangerous precedent, it will be Mr. Lee who is trying to do so by having a supranational body overturn the U.K.'s own jurisprudence.