News of the Week for May 19th, 2019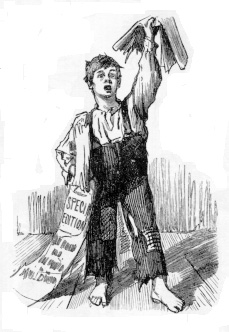 Gun Rights
Harris: My gun grabbing will not be beat!
The competition for the Democratic presidential nomination might not be heating up in terms of electoral prospects, but it certainly is getting hotter in terms of gun-control hysterics. After Cory Booker rolled out his proposals for ignoring the Second Amendment, Kamala Harris followed up with her proposals to ignore Congress and the voters. Harris will promise to block importation of "AR-15-style assault rifles" by executive order if elected president, according to her campaig
Provision of Nevada gun law not expected to pass
Gun control group Everytown for Gun Safety says it supported a proposal at the Nevada Legislature that would have allowed counties to pre-empt state gun laws and pass stricter firearm regulations but it became clear that the measure could not pass this year in the face of opposition.
Major gun bill to drop local government firearm regulation, add 'Red Flag' and gun storage components
Senate leaders plan to put a waiver and heavily amend Democratic Assemblywoman Sandra Jauregui's bill to ban bump stocks and allow local governments to preempt state gun laws, amid concerns from labor unions that the bill could scare a national firearms tradeshow away from Las Vegas.
Hide the Decline
Environment &
"Green Energy"
California bureaucrat came very close to threatening "an outright ban on internal-combustion engines" this week
The head of the California Air Resources Board, Mary Nichols, came very close this week to saying the state was prepared to ban the internal-combustion engine if necessary to maintain air quality and fight climate change. A line about taking that step even made it into her prepared remarks, but when she delivered the speech Thursday in San Diego, that part was left out.
The Guardian: Call it "climate emergency", not "climate change"
The word czars are at it again. The Guardian newspaper announced an update to its style guide Friday. Not content to use the term "climate change" anymore, the liberal-leaning publication will now label it "climate emergency, crisis or breakdown". Also, "global heating" is preferred over "global warming". The current terms aren't banned, they are just no longer the preferred language. You probably won't be surprised to read that The Guardian is taking its cues from the United Nations.
Obamacare
Government in Healthcare
Hepatitis A Cases Surge Across the Nation
South Carolina declares statewide outbreak as Florida is reporting that the liver disease is rapidly spreading through the state.
Kamala Harris's Disastrous New Answer on Medicare for All
Soon after Kamala Harris launched her presidential campaign back in January, CNN's Jake Tapper asked her, at a televised townhall, the following question about Senator Bernie Sanders's Medicare for All bill (a piece of legislation that Harris is cosponsoring): "I believe it will totally eliminate private insurance. So for people out there who like their insurance, they don't get to keep it?"
The Equality Act Could Mandate Abortion Funding
Aside from its other harmful elements, the Equality Act that passed the House today amends the 1964 Civil Rights Act and contains redefinitions of key terms that will likely be used to expand abortion rights. As some of the bill's own advocates admit, the Equality Act could be read to mandate taxpayer funding for abortions and to nullify conscience protections for medical providers who object to performing abortion procedures.
War & Terror
Iran Claims Rights To Respond To "Unacceptable" U.S. Sanctions, Escalation
At the root of the recent spike in tensions appears to be Trump;s decision a year ago to pull out of the nuclear deal.
National
You wanted SCOTUS to tackle the big issues? Buckle up
The Supreme Court is getting back to work this week and they've got a busy schedule in front of them. But unlike previous sessions where they handled a bunch of technical cases that weren't of much interest beyond legal nerd circles, this month they'll be dealing with some questions that take up a lot of the headlines. The Hill has a list of some of the biggest ones to keep an eye on, but I wanted to touch on a couple of them here, along with what's not being handled.
Number of Measles Cases Nearing Pre-Eradication Annual Record—and It's Only May
What if they eradicated a disease in the 21st century but people inexplicably wanted it to come back?
He Tried to Quit His Union. The Law Didn't Let Him, and He Lost His Government Job Instead.
Francisco Molina, a social worker for more than 12 years in Lehigh County, Pennsylvania, grew dissatisfied with his government employee union and tried to resign from it last summer rather than continue to pay dues. State law wouldn't let him leave the union, and taking a stand cost him his job.
SAT to Give Students "Adversity Score" to Capture Social and Economic Background
New score comes as college admissions decisions are under scrutiny
Wealthy Bay Area suburbs could have a whole new look under California housing bill
When Paul Wickboldt moved to the Bay Area from Boston more than two decades ago, he settled in Walnut Creek for the same reasons many families choose the suburbs: good public schools, safety, a backyard for the kids to play in, and the pleasure of knowing his neighbors.
Transgender Tragedy: This Baby Died Because the Mother's Medical Records Listed Her as Male
This week, The New England Journal of Medicine published a bizarre story. A "transgender man" entered a hospital with severe abdominal pains. Because she was identified as a man, the doctors naturally did not think to treat her for labor and delivery, so she tragically lost the baby. Rather than emphasizing the danger of placing gender identity over biological sex, both the journal and The Washington Post made the absurd claim that the hospital should not have ruled out pregnancy for a man.
"He Was Pregnant"
"When a man arrived at the hospital with severe abdominal pains, a nurse didn't consider it an emergency, noting that he was obese and had stopped taking blood pressure medicines," the Associated Press reports.
Student editor got Harvey Weinstein's lawyer fired. Now she's going after the Harvard Lampoon.
Among her demands: Stop smoking during meetings
Trump Plans To Invoke Insurrection Act To Boot Illegal Immigrants
President Donald Trump is planning on using the Insurrection Act to remove illegal immigrants from the United States, The Daily Caller has learned.
Maine bans all Native American mascots in public schools
On the heels of changing the Columbus Day holiday to "Indigenous People's Day," the state of Maine has now banned the use of Native American names and mascots in public schools and colleges.
House Passes Intolerant Anti-Woman, Pro-Abortion 'Equality Act' with 8 Republican Votes
On Friday, the U.S. House of Representatives passed H.R. 5, misleadingly titled "The Equality Act." While it is unlikely to become law under President Donald Trump and the Republican Senate, this repressive bill would enshrine an ideology of gender that destroys women's rights, force supporters of traditional sexuality to violate their consciences, and force health care providers to perform abortions. The act passed the House, 236-173. Eight Republicans joined with Democrats in supporting this heinous bill, while zero Democrats joined Republicans in opposing it.
San Francisco Police Raid on Journalist Alarms Free Press Advocates
When two San Francisco police officers knocked on Bryan Carmody's door in April they politely requested that Mr. Carmody, a freelance videographer, reveal who had leaked a police report to him about the mysterious death of the city's public defender.
Federal Funding for California Bullet Train Boondoggle Formally Canceled
Good news for every American who doesn't live in California: If that state insists on pushing forward with its overbudget, behind-schedule boondoggle of a bullet train, it won't be with your money.
Schools Chancellor Richard Carranza accused of demoting admins because they were white
Whiteness has become "toxic" under schools Chancellor Richard Carranza's regime, insiders charge.
Democrat Sen. Gillibrand: Pro-Life Bills Are "Against Christian Faith"
On Thursday, 2020 presidential hopeful Sen. Kirsten Gillibrand (D-NY) claimed that pro-life legislation is "against Christian faith."
"These Children Are Very Much Being Harmed" – Pediatric Endocrinologist Blasts "Poor Science" Behind Child Transgender Therapy
Dr. Paul Hruz, a pediatric endocrinologist who has written previously about the lack of science behind transgender therapy for children, appeared on "The Ingraham Angle" Friday night to discuss the issue.
Short Circuit: A Roundup of Recent Federal Court Decisions
Drug traffickers' idol, a voice from the grave, and all decent people.
Economy & Taxes
Kudlow Admits Trump's Tariffs Will Hurt Both Sides as China Slaps Tariffs on U.S. Goods
"In fact, both sides will pay. Both sides will pay in these things."
Tweet From Country's Largest Labor Org Encourages Workers to 'Seize the Means of Production'
The AFL-CIO's Twitter account appears to endorse a workers' revolution.
Idaho axes its regulatory code
Regulators have just two months to decide which rules should stay and which should go.
John Deere, farmers feel effects of trade war with China, earnings down
When we read about farmers feeling the pinch in their profits due to the trade war with China, we think of farms and crops. A part of the economic story sometimes overlooked is that of companies who depend on agricultural sales, the companies that service farm communities, like Deere & Co. It was announced Friday that the company's quarterly earnings missed Wall Street expectations. The agricultural equipment manufacturer is feeling the effects of the trade war between the U.S. and China. Since the beginning of the year, Deere stocks have declined 2% and nearly 1% in the past twelve months.
International
Theresa May on track for the worst General Election result in Tory Party history – as Brexit Party is predicted to win more votes than Labour and Conservatives COMBINED in European elections, polls say
The Brexit Party is slated to win 34% of the vote in upcoming European elections
AFL-CIO shares Marxist video: "The middle class…is a fiction"
According to a video tweeted out today by the AFL-CIO, the middle-class is "a fiction." That's probably going to be a real surprise to a lot of middle-class people and also to people who thought the AFL-CIO's goal was to support workers entering the middle-class rather than deny such a thing exists. Here's a post on the AFL-CIO's website titled "Let's Rebuild the Middle Class by Rebuilding Our Infrastructure." That was just over a year ago. Do they not believe in such a thing anymore?
Piracy and Hijacking: Maduro's New Strategy to Evade Sanctions and Ship Oil
Venezuela's intelligence service, the Sebin, recently forced the crew of the ship "Manuela Sáenz" to transport oil to Cuba, reflecting a new strategy or piracy and hijacking to evade sanctions.
U.S. orders suspension of all flights to, from Venezuela
All flights between the United States and Venezuela were suspended indefinitely, the Department of Homeland Security's secretary announced Wednesday.
No confidence: Labour bails on Brexit talks over May weakness
It was good while it lasted. Theresa May's efforts to forge a grand coalition on her Brexit deal collapsed today after Jeremy Corbyn pulled out of talks. The Labour leader complimented the "constructive" nature of the negotiations, but politely concluded that May's too weak to deliver anything from Conservatives any more
China says its social credit system 'will restore morality' after blacklisting 13 million 'untrustworthy' people and banning swathes from trains and planes
The social credit system will help restore social trust, state-run Global Times said
Outrage over Germany's AfD Party Using Painting of Muslim Men Enslaving White Women in Ad Campaign
To highlight the apparent threat male Muslim migrants pose to women in Germany, a political party has triggered many by using an older painting in its campaign.
Big Election Upset in Australia
Australia held a national election yesterday which all of the polls predicted for weeks would be won handily by the Labour Party. The ruling Liberal Party (which is the conservative party in Australian politics because they still understand the historic meaning of liberalism) has been in office for over a decade, and had struggled as ruling parties often do when they grow stale in office. In fact leadership fights within the Liberal Party had left it in chaos heading into the election campaign. The pollsters and the media called it an "unlosable election" for Labour.
Federal election 2019 results show Tony Abbott loses Warringah after huge swing to Zali Steggall
Tony Abbott has conceded defeat in Warringah to independent Zali Steggall, revealing he feared his political career was over months ago but saying he "would rather be a loser than a quitter".
Medieval Sex Cult at Center of German Crossbow Murder Mystery
Police now say a German sex guru specializing in medieval bondage directed lesbian sex slaves in bizarre murder-suicide.
Canadian Government Imposes 'Social Justice' on All Universities
The Liberal government of Canada has formulated a new program to which all universities are expected to commit. It is called "Dimensions: Equity, Diversity, and Inclusion." A "Charter" for "Dimensions" has been distributed to all university presidents, who are urged to sign, endorsing the program for their universities.
The Google city that has angered Toronto
It was meant to be a vision of how we will all live in future – a smart city built from the internet up – offering citizens the chance to experience the very latest technology.
Burger King Encourages Leftists to Throw Its Milkshakes at Opponents
It may be difficult to take throwing milkshakes at people seriously, but in a certain context it constitutes political violence, and will inevitably lead to an escalation of violence. This is the context in which ever-so-woke Burger King encourages moonbats to throw its milkshakes at people they disagree with.
Vietnam eyes U.S. avocado market after Trump spat with Mexico
Vietnam is seeking to export avocados to the United States, the Southeast Asian country said on Thursday, after U.S. President Donald Trump's threat to shut the U.S.-Mexico border raised fears American consumers could see a shortage.
Chinese cargo plane arrives in Venezuela
A Chinese cargo plane arrived in the Venezuelan capital of Caracas on Monday, the Venezuelan Ministry of Communication has told CNN.
Opinion
The Failure of Socialism
Socialism's record is a matter of history. But, for reasons having partly to do with lack of memory, "never again" once again has been superseded by "this time it will be different," at least on parts of the Left.
5 Crazy Things Trans Activists Want Your Kids Taught About Gender Identity
Trans activists are now teaching that bodies follow patterns, not rules; sterilizing teens is no big deal; and that there are many pathways to adult bodies.
The U.S. Is Right to Reject the Christchurch Pact
"The United States on Wednesday broke with 18 governments and top American tech firms by declining to endorse a New Zealand-led response to the live-streamed shootings at two Christchurch mosques, saying free-speech concerns prevented the White House from formally signing onto the largest campaign to date targeting extremism online."
The war against Asian Republicans
After decades of exclusion, Democrats are finally awakening to the importance of Asian-American participation in the political process.
Our Modern 'Satyricon'
Sometime around A.D. 60, in the age of Emperor Nero, a Roman court insider named Gaius Petronius wrote a satirical Latin novel, "The Satyricon," about moral corruption in Imperial Rome. The novel's general landscape was Rome's transition from an agrarian republic to a globalized multicultural superpower.
What if Trump Has Driven Democrats Sane?
The Joe Biden polling surge has raised the frightful specter of Democratic rationality.
Data collection, privacy, and being "un-personed"
In a pre-internet era, I worried mostly about losing privacy – and therefore losing face – locally; now, individuals lose privacy and face nationally.
The College Board Just Shot Itself in the Foot with Its New 'Adversity Score' Scheme
Via its SAT tests, few organizations have more influence over American lives than The College Board. And it's basically unsupervised. Like Google and Facebook, The College Board can do what it wants. And, as a non-profit–an extraordinarily rich one, in fact — no stockholders are going to interfere.
Real America sits at one end of the Potomac – and also at the other
Life here along the North Branch of the Potomac River is very different than life 162 miles downriver.
Heartbeat Bills: The Tactical Question
As someone who'd like to see Roe v. Wade obliterated as quickly as humanly possible, I've been following with interest the intra-conservative debate over "heartbeat" bills – strict abortion policies that clearly violate the Supreme Court's abortion jurisprudence, passed in the hopes that they will "force" the Court to take up the issue.
Solipsism and Feminist Rage Syndrome
In his third book, The Rational Male: Positive Masculinity, Rollo Tomassi observes that women are prone to solipsistic thinking, making their own feelings the measure of everything, a self-referential point of view that makes objectivity impossible.