Another "quick takes" on items where there is too little to say to make a complete article, but is still important enough to comment on.
The focus this time: Wink wink nudge nudge
First, a little mood music:
Carrying on…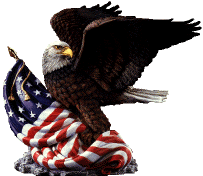 When screwing "men of color" isn't even woke enough…
"Titled 'Decolonize Your Pussy,' [The Daily Californian's comumnist Rizza] Estacio says she "loves fucking men of color" because she digs the shared experiences — 'what it's like to be in a space, on a campus, in a world that doesn't value [them] because of [their] skin':

"'I like the way foreplay consists of discussions on colonialism and railing on white supremacy. I like the silent knowing of traumas, cultures and childhood memories. Something beautiful occurs when I have sex with someone who is also a person of color. It's a realization and recognition of shared centuries of history between our bodies. A narrative of pain, struggle, migration, diaspora and subjugation, interwoven to the touches that brought us here, in this moment.'"

What do you do once you've decolonized your va-jay-jay? Worship it as a golden idol.
"[A] feminist 'pastor' is making fun of Christians who take a serious decision to be abstinent from sex until marriage and to remain faithful to their partner in marriage. This so-called pastor is melting down Christian purity rings to create a statue glorifying a vagina. This sick and sacrilegious act turns something beautiful and honorable into something disgusting. Instead of honoring an important decision that respects a relationship it just worships female body parts."

Why just focus on just a single decolonization or idol worshiping moment when you can go all out for a full week!
"Just in time for Valentine's Day, the campus perverts are back! In case you thought you were sending your teenager to college to learn marketable skills to enter the workforce, you would be mistaken — unless your darling child is headed into the porn industry. 'Sex Week' is happening right now at The Ohio State University. In case your kids didn't get enough condoms on bananas in their wildly inappropriate sex-ed courses in high school, the university is offering 'Not Your High School Sex Ed,' provided by the 'non-judgemental' harpies of the Women's, Gender and Sexuality Department. But that's just the beginning, friends.

"Don't forget to stop by the Planned Parenthood seminar on 'fighting abortion stigma.' You want to make sure, when all the hedonistic sex the university pushes on your kid catches up with them, that they can enrich Planned Parenthood with a quickie abortion. Shout your abortion, kids! It's the cool thing to do. You don't want to let anyone make you feel bad for killing your offspring — that's just medieval. Instead, go hang out with the kiddie-butchers who will show you how to live a guilt-free existence even after you've committed infanticide. They have freebie giveaways!"
TTFN.