Another "quick takes" on items where there is too little to say to make a complete article, but is still important enough to comment on.
The focus this time: Rolling a natural 1 on a d20
First, a little mood music:
Carrying on…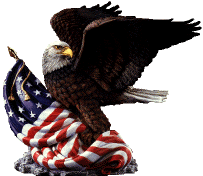 Just when you thought the entire #GamerGate things was settling down, Coe College in Iowa wants you to know that now you can play a "social justice" video game at their "White Privilege Symposium"
"A private college in Cedar Rapids, Iowa, will host a 'symposium' on white privilege next month, a gathering that will feature, among other things, a video game "where a player takes the role of a Black American attempting to go to the corner store and return safely home."

"Coe College will host the event, 'White Privilege Symposium: Navigating Race, Privilege, Identity, and Equity (Intersectionality): The Path Forward' on Sept. 7-8.

"…

"Among the workshops offered is one titled 'Gaming for Social Justice.' According to a description of the game obtained by The College Fix, the workshop will feature 'a live game experience where a player takes the role of a Black American attempting to go to the corner store and return safely home.'

"'Along the way, they encounter micro aggressions from strangers to the neighborhood, as well as from law enforcement that can range from humiliating to lethal,' the description continues."

For those who prefer old school board games… you can get your dose of social justice as well!
"A community college will host a 'white privilege symposium' today and tomorrow that will explore such topics as 'constructive white conversations' and 'the n!gga(er) word' as well as a 'racial justice' board game.

"…

"Some of the game's discussion prompts include situations such as: 'The mascot for your school's football team is a person dressed up as a warlike Native American' and 'Under U.S. law, farmworkers — who are mostly Latino — have no right to overtime pay, and children as young as 12 are allowed to work in the fields.'

"One scenario the game provides for the farmworker prompt is: 'Find out which stores and restaurants buy fruits and vegetables from unethical farmers, and encourage your friends and family to boycott these places.'"

And for those who just want to relax with a comic…
"The State University of New York's Fashion Institute of Technology will host its first-ever Diversity Comic Con next month, an event taking place as part of the school's 'Civility Week' observance.

"The event, which according to its website is 'fully sponsored by a grant from the President's Diversity Council,' will give students 'an opportunity to be exposed to careers that are truly multidisciplinary while providing a venue to showcase their work to publishers, professionals, and the general public.'"
TTFN.