Another "quick takes" on items where there is too little to say to make a complete article, but is still important enough to comment on.
The focus this time: Procul, o procul este, profani
First, a little mood music:
Carrying on…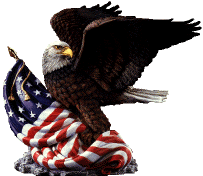 A medical school celebrating past deans, who rose to prominence because of their contributions to medicine. Of course, now-a-days such things don't matter when they are the dreaded "White Males".
"The Harvard University Medical School has removed portraits of former department chairs from a lecture hall because the individuals pictured are not sufficiently diverse.

"School officials confirmed Friday afternoon that the portraits of 31 medical school deans—which formerly hung in the school's Bornstein Family Amphitheater—have been 'dispersed' to various lobbies and conference rooms.

"All 31 individuals depicted in the portraits are men, and while one is Chinese, the other 30 are also white.

"Dr. Betsy Nabel, the hospital's president, told The Boston Globe last week that the portraits do not reflect the diversity of students at the medical school, and suggested that so many portraits of white males may make medical students uncomfortable."

And yes, Harvard really, really doesn't like those of an Asian ethnicity.
"A group called Students for Fair Admissions sued Harvard contending that the school's admissions process significantly and unfairly limits the percentage of Asians who are accepted each year. Today the NY Times reports that an analysis of Harvard admissions records filed in support of the group's lawsuit shows the school is consistently downgrading Asian applicants on subjective personal qualities in a way that reduces their overall admissions rate"

The problem isn't with denigrating people into mere racial categories, the woke declare, but with those who don't!
"A professor at Michigan State University is alleging that Latino students perpetuate 'colorblind racism' due to their commitment to meritocracy and free market values.

"Sociology professor Maria Isabel Ayala made the argument in a recent study published by the Journal of Latinos and Education, having received $25,000 from the school to conduct the research.

"Ayala interviewed 50 Latino(a) students at Midwestern University—27 women and 23 men—to probe how they explained their academic success, discovering to her dismay that many students expressed credence in both 'colorblind racism' and 'abstract liberalism' while shunning affirmative action policies in support of the 'free market, meritocracy, and laissez-faire ideology.'"
TTFN.