Another "quick takes" on items where there is too little to say to make a complete article, but is still important enough to comment on.
The focus this time: A Whiter Shade of White
First, a little mood music:
Carrying on…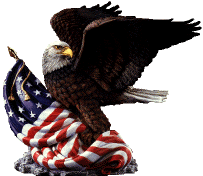 Ignoring the fact that America is a Western civilization whose basis is Western Civiliation, which just so happens to be filled with Whites, 'twould seem that such mythology is inherently less worthy due to Whiteness…
"Hobart and William Smith Colleges is offering a course next year to teach students how 'objectivity' and 'meritocracy' function as 'white mythologies.'

"'White Mythologies: Objectivity, Meritocracy, and Other Social Constructions' is a sophomore-level course taught by Kendralin Freeman and Jason Rodriguez, who are sociology and anthropology professors, respectively.

"'This course explores the history and ongoing manifestations of "white mythologies"—long-standing, often implicit views about the place of White, male, Euro-American subjects as the norm,' explains the course description, which adds that students will also 'explore how systematic logics that position "the West" and "whiteness" as the ideal manifest through such social constructions as objectivity, meritocracy, and race.'"

Of course, even the very basis of science, mathematics, is racist and must be rejected!
"An art education professor at the University of North Texas is urging his fellow educators to use social justice-themed art classes to fight 'geometries of whiteness.'

"Tyson E. Lewis, who teaches classes on critical pedagogy and aesthetic theory, contributed a chapter on 'Art Education and Whiteness as Style' for a new guide aimed at other educators, The Palgrave Handbook of Race and Arts in Education.

"'Art education needs to draw upon critical whiteness studies to further its social justice agenda while at the same time recognizing the resources that art education brings to questions of whiteness,' Lewis writes in the preface of his chapter.

"…

"Lewis posits that there is a 'corporeal geometry of whiteness,' and that what emerges from his analysis 'is a description of the aesthetic dimensions of discrimination through the geometric deployment of lines (that maximally extend white bodies into space) and an angle of vision (that constitutes totalized and rigidified racial hierarchies).'

"'Race is lived through an aesthetic geometry of lines and angles that connect and disconnect bodies on a pre-conscious level,' Lewis asserts, adding that 'whiteness is a kind of one-dimensional way of being in the world.'"
Geometry is what it is. To diminish it and dismiss it based upon racial prejudice it to ignore reality, though sadly far too many are willing to do just that.

"Hispanic" is not a racial category according to the U.S. Census or upon anyone who equates racial delimitations independent of cultural markers. However, those "Hispanics" who dare not push the politically correct line are just as evil as the "colorblind" H8ers, the Left so despised…
"A professor at Michigan State University is alleging that Latino students perpetuate 'colorblind racism' due to their commitment to meritocracy and free market values.

"Sociology professor Maria Isabel Ayala made the argument in a recent study published by the Journal of Latinos and Education, having received $25,000 from the school to conduct the research.

"Ayala interviewed 50 Latino(a) students at Midwestern University—27 women and 23 men—to probe how they explained their academic success, discovering to her dismay that many students expressed credence in both 'colorblind racism' and 'abstract liberalism' while shunning affirmative action policies in support of the 'free market, meritocracy, and laissez-faire ideology.'

"For example, when asked to describe her success in college, a dark-skinned Latina named Carla responded that 'everyone is equal and we all have the same experiences…I have [worked hard] and I deserve it.'

"Sebastian, a student who is described as a 'medium-skinned' Latino, also reflected on his academic achievements and failures, telling Ayala that 'I guess all the mistakes have been just me…I am self-reliant.'

"A student named Eduardo, meanwhile, reportedly said 'I am disadvantaged, and I am very aware of that but that is not a bad thing, I just have to work harder.'

"When introducing her findings, Ayala claims that students' belief in meritocracy is symptomatic of a larger societal issue: a tendency among minorities to dismiss the notion that racism may have impacted their own educational success.

"'Color-blindness within higher education negatively shapes the experiences of students of color,' Ayala writes, stressing that students are 'preventing the rebuttal of an ideology that not only invalidates their unique and cumulative racial experiences, but those of other people of color.'

"'Color-blind racism is hegemonic,' the academic asserts. 'It comes as no surprise that Latina(o) college students rely on it to rationalize their college attainment.'

"Similarly, Ayala argues that 'some of the tenets of color-blind racism are the refusal of the existence of White privilege, a lack of awareness of institutional racism and its implications, as will as the rejection of social policies (e.g., affirmative action).'"
TTFN.