Another "quick takes" on items where there is too little to say to make a complete article, but is still important enough to comment on.
The focus this time: Colonies
First, a little colony drop:
Carrying on…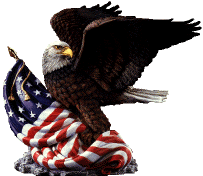 Apparently an objective review of a culture is racist and those who study and teach about other cultures are "settler scholars".
"Canada's Mount Saint Vincent University is having second thoughts about assigning a white professor to teach a fall course on the controversial boarding schools that once educated the country's indigenous children.

"It's not that Martha Walls is unqualified as a scholar to teach 'Selected Topics in North American History: Residential Schools,' according to a Friday report by The Candian Press: She's an expert in 'Atlantic Canadian First Nations history.'

"It's not that Mount Saint Vincent has closed its doors to indigenous faculty: It continues to actively recruit them.

"The problem is that Walls is a 'settler scholar' who comes to the subject as an outsider, not an indigenous person:

"'Critics say only Indigenous people have the lived experience to understand the complex and cumulative ways they've been discriminated against, and that they should have the agency to teach their own history. …'"

Of course, the reverse is not true, and "social justice" by "Medievalists of Color" is totes spiffy…
"On July 11, the BABEL Working Group published an open letter to the organizers of the International Congress on Medieval Studies (ICMS), which is planning to host its annual conference of about 3,000 academics at Kalamazoo College in May 2019, outlining two 'concerns' about the conference.

"'The first is that there seems to be a bias against, or lack of interest in, sessions that are self-critical of medieval studies, or focused on the politics of the field in the present, especially relative to issues of decoloniality, globalization, and anti-racism,' the letter explains, adding that the second concern relates to an alleged 'lack of transparency around the process by which ICMS programming decisions are made.'"
Some of the proposed workshops:
How to Be a White Ally in Medieval Studies 101
Toxic Medievalisms
Intersectionality and the Medieval Romance
Toxic Medievalisms: Misuses and Abuses of the Medieval in Contemporary Culture Race and the Medieval
Translations of Power: Race, Class, and Gender Intersectionality in the Middle Ages I and II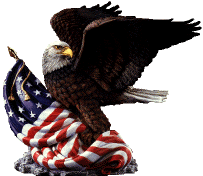 Of course, some people are questioning the "correct" narrative when it comes to the expansion of Western Civilization throughout the world, despite "credible threats" of violence against those who would dare question it.
"The National Association of Scholars has re-published 'The Case for Colonialism,' a controversial essay that was retracted by an academic journal last year following 'credible threats' to the author.

"The academic freedom watchdog made the announcement in a press release on Wednesday, noting that the essay penned by Portland State University scholar Bruce Gilley triggered 'a torrent of protest, including death threats,' following its publication in Third World Quarterly in 2017.

"'The NAS has re-published "The Case for Colonialism" to ensure that it will be permanently available to students, scholars, and the general public,' the NAS explained."
TTFN.