News of the Week for July 15th, 2018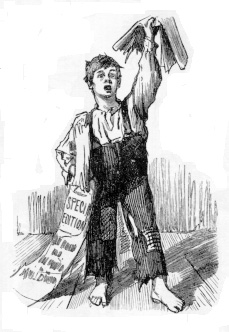 Gun Rights
A Landmark Legal Shift Opens Pandora's Box for DIY Guns
Cody Wilson makes digital files that let anyone 3-D print untraceable guns. The government tried to stop him. He sued—and won.
Caught on Camera: Tedra Cobb Tells Supporters She Wants "Assault Rifle" Ban But "Cannot Say That" in Public
Upstate Dem a gun grabber at heart: "I said they should be banned and I just said to her, I want you to know Cindy, I cannot say that"
Hide the Decline
Environment &
"Green Energy"
Climate Madness: Democrats Forcing US Dependence on Russian Gas Because they Hate Trump Fossil Fuel Projects
Federal Energy Regulatory Commission (FERC) Chief of Staff Anthony Pugliese has accused Democrat states of undermining National Security, by scoring political points for deliberately blocking desperately needed Trump fossil fuel energy infrastructure projects.
Remember when sea-level rise was going to cause Pacific Islands to disappear? Never mind.
Coral atolls getting larger, not sinking according to new study using satellite data
Puerto Rico's fossil fuel power plants fared better than solar and wind, say feds
Puerto Rico's power plants that use coal, oil, and natural gas are operating at nearly 100 percent, while nearly 80 percent of wind farms are still out of commission after last year's hurricane season, the federal government said this week.
Obamacare
Government in Healthcare
DC Passes Law Requiring People To Buy Health Insurance Or Have Their Property Seized
The D.C. mandate contains three elements that make it just as bad as, if not worse than, the federal mandate it is intended to replace.
War & Terror
Wrecking NATO
The Washington Post headline blared, "Trump is bent on wrecking NATO. Prepare for catastrophe." The Post fears that President Trump's diplomacy will benefit Vladimir Putin to the detriment of American and European interests. European Council president Donald Tusk sniped, "Dear America, appreciate your allies. After all, you don't have that many."
$7.5 billion Zumwalt Destroyer needs new engine despite only a few months of use
One of two operating Zumwalt Destroyer will need to have a main turbine engine replaced.
The US Navy just quietly sent an F-35 aircraft carrier to the Pacific — and it signals a big change
The US Navy deployed the USS Essex, a small-deck aircraft carrier, to the Western Pacific with a deck full of US Marine Corps F-35Bs Joint Strike Fighters – but it did it with secrecy.
National
California town official faces calls for resignation after proclaiming July "straight pride" month
A California vice-mayor's declaration that July should be "straight pride" month has resulted in calls for his resignation or recall and threats of a demonstration at the next city council meeting.
How Alcohol and Caffeine Helped Create Civilization
Alcohol may have motivated the start of agriculture, while caffeine gave us the Enlightenment and prosperity.
Mitch McConnell confronted outside restaurant: "We know where you live"
#TheResistance is losing. So expect them to get even more unhinged throughout #ResistanceSummer.
Sisolak, Democrats declare war on Catholic Church-supported ministry
Politics is a dirty business, but politicians usually avoid attacking charities supported by their own church. Not Steve Sisolak.
There's No Evidence Nevada Democratic Senate Candidate's Touted Business Ever Existed
Nevada has no records Rep. Jacky Rosen ever ran a small business in Nevada, despite her repeated claims that she started a consulting firm, according to documents obtained by The Daily Caller News Foundation.
D.C. Circuit Review – Reviewed: Brooding Spirits, Judge Kavanaugh Edition
When President Obama nominated Chief Judge Garland to the Supreme Court, I put together a list of his dissents and concurrences. President Trump has just nominated Judge Brett Kavanaugh to the Supreme Court. With the help of two hard-working research assistants* I've put together a similar list for him.
Judge orders UMich to give accused student a "live hearing" to cross-examine rape accuser
"Inherently unfair" to prevent "credibility" determination
California university works to reduce number of white people on campus
Cal Poly San Luis Obispo works on massive diversity and inclusion effort
Judge orders Montana Green Party removed from ballot
A judge ordered the Montana Green Party be removed from the ballot this fall because it did not submit enough valid signatures to qualify
Trump pardons Oregon ranchers at center of 40-day standoff
President Trump on Tuesday pardoned a pair of Oregon ranchers whose arson conviction became a focus for opponents of federal government land ownership.
14 Times Republican Officials Were Viciously Harassed, Threatened With Death
In the past couple of months, Republicans and government officials who work for President Trump have received death threats, been run out of restaurants and stores, and followed to their cars.
University of California, Santa Barbara, Dept. of Sociology, touts "Childhood Sexuality"
"As many parents have most likely noticed, children are curious by nature, especially when it comes to learning about sexuality."
Sally Yates: 'Act of Love' Drove Parents to Send Immigrant Daughters for Sometimes Dangerous Residency Marriages
Former Deputy Attorney General Sally Yates described parents allowing their teenage daughters as young as 14 in Mexico to travel to the U.S. to marry men they did not know as an "act of love."
27 Republicans vote against Trump pick for 9th Circuit
Mark Jeremy Bennett easily confirmed on bipartisan vote of 72-27
Think The Democrats Can't Get More Fringe-Left? Here's Their New 'Abolish ICE' Bill.
"The ICE brand has been so damaged by the president that it can no longer accomplish its original mission."
Trump Pardons Two Ranchers Who Inspired 2016 Armed Protest in Oregon
"The evidence at trial regarding the Hammonds' responsibility for the fire was conflicting, and the jury acquitted them on most of the charges."
Amendment to Protect Religious Freedom of Adoption Providers Attached to Appropriations Bill in House
An amendment to protect the religious freedom of adoption providers was passed by the House Appropriations committee to be part of the fiscal year 2019 Labor, Health and Human Services, and Education appropriations bill in a vote Wednesday.
Rep. Black Introduces "Zero-Tolerance" Bill for Illegal Immigration
On July 10, Rep. Diane Black (R-Tenn.) introduced the Zero Tolerance for Illegal Entry Act, which would make it a felony to cross the U.S border illegally and would mandate an E-Verify system for American employers to ensure that they are not hiring illegal immigrants.
DNC will be in Chicago, "looking like 1968"
We learned last month that the DNC rules committee was planning on moving ahead with their reforms to the Democrats' superdelegate system. The proposed change, scheduled to be voted on during their convention in Chicago next month, would see the superdelegates barred from voting for their presidential nominee during the first round. If no candidate assembles a majority on the first try they would be allowed to vote in subsequent rounds.
Universities pledge to maintain affirmative action policies
Universities across the country, including several Ivy League schools, have pledged to continue using race as a factor in hiring and admissions after the Trump administration rescinded guidance supporting affirmative action.
Cook Political Changes Ratings in 10 House Races and Seven Favor Democrats
Can Democrats retake the House?
Robocall for California GOP Candidate Says Jews 'Must be Stopped'
Robocalls have been received by voters in the Bay Area on behalf of a Republican congressional nominee claiming that Jews are taking over the world and "must be stopped."
Court Of Appeals Ends 'Clock Boy' Case Against Shapiro With A Bang
On Wednesday, Daily Wire Editor-in-Chief Ben Shapiro and his attorney, Kurt Schlichter, had reason to celebrate their victory in court on a free speech issue: the appeal filed by Ahmed Mohamed, aka "Clock Boy," to reverse a lower court's ruling that ruled for Shapiro was completely dismissed.
Judge's Response To Transgender Teen's Request For Name Change Shocks Parents
"He started out by asking us did this all start when all of this stuff came out in the media."
12 Russian Intel Officers Indicted for Hacking Clinton Campaign, DNC, DCCC
Twelve members of Russia's military intelligence agency (GRU) have been indicted for hacking the Democratic National Committee, the Democratic Congressional Campaign Committee and Hillary Clinton's campaign during the 2016 campaign season.
Hillary Clinton Says Supreme Court Nominee Brett Kavanaugh Will Bring Back Slavery
On Friday morning, former Secretary of State Hillary Clinton suggested that President Donald Trump's Supreme Court nominee, Judge Brett Kavanaugh, would bring back slavery if he is confirmed to the nation's highest court.
Lawsuit Hearing To Remove Xavier Becerra as California Attorney General
Should the powerful be allowed to ignore or change the laws they don't agree with? Of course not. But that issue is at the heart of a lawsuit filed in May by former Attorney General candidate Eric Early against the unelected, appointed California Attorney General Xavier Becerra, who is running to keep his office. The case was heard Friday morning in Sacramento Superior Court.
2018 and the rise of the "meh" voters
Is it a blue wave? Or maybe a red wave? It's too soon to tell, but one thing you may be sure of is that people on both sides of the aisle are fired up and ready to charge out to the polls this November in a showdown over President Trump's policies and the very future of the soul of America. Or are they?
California Democratic Party snubs Feinstein, endorses rival
The California Democratic Party has snubbed U.S. Sen. Dianne Feinstein by giving its endorsement to her rival, state Sen. Kevin de Leon.
WeWork bans meat for employees expensing meals, at company events
If WeWork employees want a burger while on business, the money is coming out of their own pockets. The global workplace startup told employees this week that the company will ban employees from expensing meals that contain red meat, pork or poultry
Economy & Taxes
US Tariffs Hurt Americans More Than Anyone Else
The Canadian government, lining the pockets of its dairy producers, imposes high tariffs on American dairy imports. That forces Canadians to pay higher prices for dairy products.
Income Tax Revenues Are Up 9% This Year
The latest monthly budget report from the nonpartisan Congressional Budget Office finds that revenues from federal income taxes were $76 billion higher in the first half of this year, compared with the first half of 2017. That's a 9% jump, even though the lower income tax withholding schedules went into effect in February.
Withdrawal of the Taxpayer Protection Act could haunt the American Beverage Association
By now, political observers have heard how a series of negotiations in Sacramento resulted in three initiatives slated for the November ballot being withdrawn by their respective proponents. The blame (or credit, depending on your perspective) for these deals has been attributed to a 2014 bill authored by then-Senate Leader Darrell Steinberg, D-Sacramento, which allows proponents to withdraw an initiative even after it has qualified for the ballot. It was believed that this reform would result in more compromises being hammered out with the Legislature on contentious issues.
International
Brexit Secretary David Davis resigns
Brexit Secretary David Davis, who has been leading UK negotiations to leave the EU, has resigned from government.
Europe: Things Fall Apart
German Chancellor Angela Merkel is hanging on by her fingernails in Germany right now, as the backlash against migrants reached a critical mass in recent weeks. The cabinet minister who confronted Merkel and forced immigration concessions, Horst Seehofer of the "conservative" CSU party based chiefly in Bavaria, has seen his own poll ratings collapse in the aftermath of the political crisis.
Brexit collapse? Johnson, two other ministers resign, threatens May government. May rebels have the votes for challenge?
A vote of no confidence may soon be on the horizon in the UK as three ministers resigned abruptly over the last few hours over the Brexit compromise pushed by Theresa May. The latest and most significant of those resignations came from Foreign Secretary Boris Johnson, a key hardliner on Brexit within May's government:
"Lesbian Activists" Stall London Pride Parade To Protest Against Transgenders
"A man who says he's a lesbian is a rapist."
Christian doctor is SACKED by the Government for refusing to identify patients by their preferred gender because he believes sex is established at birth
He insists gender is biological and refuses to treat people by their preferred sex
Germany: 'Decapitating' Freedom of the Press?
If it was indeed the authorities' plan to censor the news and keep the information of the beheading under wraps, then it backfired. Due to the reports about the raid, thousands of people have seen the video, and hundreds of thousands have heard about the botched censorship attempt.
Boris Johnson Resigns. Tory Coup Against May Imminent?
Over the weekend, Prime Minister Theresa May was trumpeting the final agreement of her Cabinet on a Brexit negotiating position, achieved at Chequers.
Fifth night of anarchy in French migrant suburb
During the night between Saturady and Sunday, 18 more cars and a construction engine have been burnt in Nantes, AFP reports.
Feminists Clash with Transgenders at London Pride Parade
We told you it would happen, and it finally has. Conservatives long predicted that feminism and transgenderism were ultimately incompatible, but for a long time it seemed like the LGBT movement might just hold them together. Well, on Saturday that movement burst open, as lesbians led the parade in attacking transgenderism.
Russia to Welcome 15,000 African Refugees
"15,000 African refugees could be resettled in Stavropol," read the Komsomolskaya Pravda headline, as displayed on Kholmogorov's latest post to appear on my Facebook feed.
Anti-Islam YouTube activist has her Australian visa APPROVED just a day after it was rejected ahead of her speaking tour
Controversial right wing activist Lauren Southern's visa has now been approved
Iranian woman 'sentenced to 20 years in prison' for removing headscarf in protest
Demonstrator says she was jailed for 'opposing the compulsory hijab' and 'waving a white flag of peace in the street'
Nicaragua's Ortega rules out elections as violence continues
Rights groups say raid by pro-government groups left at least 14 dead as more than two months of protests continue.
Brexit's Civil War
It's been a head-spinning week for British politics, and it isn't getting any better.
Francis Bok: Story of an escaped slave from Sudan
Francis Bok, a Sudanese Dinka, escaped from slavery in his home country and is now living in the United States and working with the AASG to abolish modern-day slavery worldwide.
North Korea Survivor Tells Of Starvation, Torture: "You Cannot Imagine What Life Without Freedom Is Like"
According to his roommate, the guards beat Grace Jo's father every night until he passed out, and his face was covered with blood. He died as a result of the torture and malnutrition.
Monty Python fights back against PC culture, calls BBC's diversity push "social engineering"
"Comedy is not assembled, it's not like putting together a boy band where you put together one of this, one of that everyone is represented."
How to Get the Best from Brexit with Daniel Hannan
Will the United Kingdom really follow through on Brexit? British politician Daniel Hannan believes that Brexit is happening and cannot come soon enough. As a staunch proponent for the "Vote Leave" side, Daniel Hannan has been ready for Brexit since the referendum vote in 2016. He sits down with Peter Robinson to chat about what Brexit means for the UK, how soon it's coming, and the likelihood of compromise between the now polarized British parties.
A sixth-century Lombard warrior buried in northern Italy appears to have worn a prosthetic weapon.
A knife and buckle were discovered along with evidence that his forearm had been amputated. The stump was positioned across his chest and researchers identified a callus and bone spurs consistent with pressure from a prosthetic device. Significant wear on his teeth suggests he used them to tighten its straps.
Daniel Ortega is causing a bloodbath in Nicaragua
Could Nicaragua go the way of Venezuela?
French air force get their colours wrong in Bastille Day mix-up
Gallic pride took an embarrassing knock ahead of France's World Cup final match when the annual Bastille Day military parade went awry in the air and on the ground and in full view of President Emmanuel Macron.
How to build a mountain range
Geologists explore the rise of the Andes, whose high-altitude peaks and plateau alter global climate.
Theresa May's secret 'cloak and dagger' plot to foil Brexit revealed by minister who quit in protest
Theresa May has presided over a "cloak and dagger" plot to undermine Brexit, in a move that will "blow apart" public trust in democracy, the Prime Minister's former Brexit minister has told The Telegraph.
Opinion
The non-science of transgender analysis
While I don't expect this debate to end anytime soon, there's a new entry in the media push to convince Americans that gender dysphoria is just another part of life which should be accepted without question. It comes to us from Alex Barasch, writing at the Washington Post.
Justice Kavanaugh
Jonathan H. Adler: Initial thoughts on the nomination of Brett Kavanaugh to the Supreme Court
Dr. Peterson and the Reporters
One ingredient in the astounding fame of Jordan Peterson is his capacity to show just how lazy, obtuse, unprepared, smug, knee-jerk, and prejudiced are many journalists at leading publications.
Contempt of Court Richard Thompson Ford
Conservatives' hardball tactics in moving the Supreme Court rightward could undercut its most important asset.
Why Do Americans Have Political Blogs, and Why Are They Rare Elsewhere?
What if they gave a singularity and only America showed up?
Rhetorical Escalation
After President Trump announced Brett Kavanaugh as his nominee to the Supreme Court on Monday, Democrats and the media (but I repeat myself) spent all day Tuesday engaged in a competition to demonize Kavanaugh.
The New Head of the Office for Civil Rights Charts a Very Different Course
Last month, the Senate voted to confirm Kenneth L. Marcus as assistant secretary for civil rights in the Department of Education. The vote was 50-46, with not one Democrat supporting him—a point I will return to presently. In that position, he will head up the Department's Office for Civil Rights (OCR).
Take a Bow, Conservative Legal Beagles
Over the last few years, a lot of voices on the right have insisted that the conservative movement "never conserved anything" and was wholly ineffectual. But this was never true. When Ronald Reagan ran for president in 1976, he made fidelity to the Constitution a centerpiece of his campaign. Until then, the "living Constitution" was almost uncontested in politics. Six years later, the Federalist Society was founded and commenced a dedicated campaign – nurtured and supported by other groups, conservative think tanks, and this magazine – to educate and prepare a new generation of lawyers and judges dedicated to reclaiming the Constitution. It was scholarly, serious, and quite transparent. That process was a work in progress, and still is, but there's no denying the enormous progress we've made. From free speech to the Second Amendment, the Right – and the country – has scored important victories, and we should recognize them and be grateful for the hard work that led to them.
Progressive Child Abuse in the Schools
Many "educators" today sadly have become indoctrinators. Educators and professors who teach students to use logic and critical thinking are doing God's work. Teachers who spur cognition and who encourage students to question, to read, and to investigate all points of view are truly teaching. On the flip-side of the coin, we have teachers who now subscribe to methods of leftist indoctrination and who are currently using this indoctrination as a weapon within the classroom.
150 Years Later, The Original Meaning Of The Fourteenth Amendment Protects Our Liberties
In a time when the Left has already reached second base with socialism, a basic understanding of the Fourteenth Amendment and what it stands for can be a powerful tool to combat that threat.
Did Trump just sink Theresa May and Brexit – or inadvertently help them out?
That's an earnest question to UK readers and domestic observers of British politics. The chatterati on Twitter are oohing and ahhing tonight over the Sun interview that Ed linked earlier, which went live while Trump was having dinner with May and the British establishment. Imagine the NYT doing an interview with Macron on the day of his state dinner at the White House in which he alternately declared Trump's foreign policy a trainwreck, mused that perhaps Mike Pence would be a stellar president, and suggested that a popular U.S. governor was soft on terror – and then having the interview emerge while he and Trump were dining together. That's basically where we are tonight with Trump calling May's Brexit plan a nonstarter, saying that May rival Boris Johnson would be an excellent prime minister (while noting, feebly, that he didn't mean to pit them against each other), and dumping again on his nemesis, London Mayor Sadiq Khan.
Ending the Week with Hard Truths
The problems are complicated, and the solutions are rarely simple or easy. But the voters give the same preferred answer to this conundrum pretty frequently: Give us the guy who promises everything can be solved quickly and easily.
Supreme Court Nominee Brett Kavanaugh Won't Make Abortion or Gay Marriage Illegal
When President Donald Trump announced his Supreme Court nominee to replace retiring Justice Anthony Kennedy, leftist groups were so set on opposing him, they didn't even bother mentioning his name. The thing is, even if a confirmed Justice Brett Kavanaugh were to overturn the key Supreme Court rulings making abortion and gay marriage legal across the U.S., that would not make these practices illegal.
Why Baltimore Police Have 'Stopped Noticing Crime'
An interesting news story ran in Thursday's USA Today. "Baltimore police stopped noticing crime after Freddie Gray's death," read the headline. "A wave of killings followed."
Time to bring firing squads, hanging back to Nevada
In seven states and Washington, D.C., terminally ill patients can get a prescription from their doctors to kill themselves. Nevada state government, however, can't legally obtain the drugs needed to kill a convicted murderer who wants to die. Welcome to 2018.