Another "quick takes" on items where there is too little to say to make a complete article, but is still important enough to comment on.
The focus this time: The normalization of madness.
First, a little mood music:
Carrying on…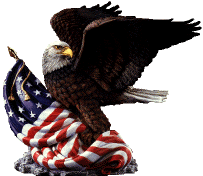 Apparently harassing a sitting United States Senator over fear said Senator might vote for a Supreme Court nominee that might not support a pro-abortion agenda without restriction by sending them coat hangers is a thing now.
The self-defeating left in action: showering Susan Collins with coat hangers. pic.twitter.com/yizm33k8o9

— Adrian Vermeule (@avermeule) June 30, 2018
That this is being sent to Sen. Collins (R-ME), who is openly in favor of legal abortion, is beyond absurd… but perhaps not as absurd as Richard W. Painter, a U.S. Senate candidate from Minnesota!
The circumstances of Justice Kennedy's resignation must be investigated by the Senate Judiciary Committee before any replacement is considered. The Constitution does not give Trump the power to use underhanded means to induce Supreme Court resignations.https://t.co/S6m5oLg9mV

— Richard W. Painter (@RWPUSA) June 30, 2018

Weimar 2.0
This is the craziest portland vidpic.twitter.com/kAMVG9o6q5

— crispr (@Crisprtek) July 1, 2018

But the real new hotness is threatening people with a headless animal carcass.
"The Department of Homeland Security is warning employees of a 'sharp increase in the overall number of general threats' against them after a senior DHS official found a headless animal carcass left on his front porch, said an official with knowledge of the incident."
TTFN.