Another "quick takes" on items where there is too little to say to make a complete article, but is still important enough to comment on.
The focus this time: Unwoke things must go.
First, a little mood music:
Carrying on…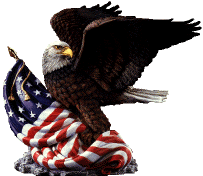 Apparently, for a university named in part for Gen. Robert E. Lee, it is beyond the pale to have a children's book about… a horse.
"On March 9, the Washington and Lee University Bookstore and the Lee Chapel Museum Shop removed a book from their shelves after a Washington and Lee (W&L) professor accused the book of painting a sympathetic picture of the Confederate States of America and the Old South.

"The book in question was a children's book written about Robert E. Lee's beloved companion and most trusted warhorse, Traveller.

"My Colt: The Story of Traveller was written by Margaret Samdahl, who worked at the Lee Chapel Museum for 13 years. Samdahl says that she decided to write the book to respond to Lee Chapel patrons' demands for a child-friendly book on Traveller. Using the Special Collections archive at Washington and Lee as well as other research materials available at Leyburn Library on W&L's campus, Mrs. Samdahl embarked on a decade-long effort to bring the story of Traveller to a younger audience."

What could be more problematic than a horse? A bell.
"Students at the University of California, Santa Cruz are calling for the removal of a traditional California "mission bell" from campus because it 'represents genocide.'

"California mission bells mark the path of the historic El Camino Real, the 700 mile trail that connected the 21 California missions. The bells are a common way of recognizing state history, and have marked the route of the El Camino Real since 1906, with hundreds of them currently dotting the landscape.

"The state of California has its own 'Mission Bell Project,' with state-funded bells running the length of the original path, often in conjunction with major California highways. The bells erected by the state are replicas, crafted from the same molds of the original historical markers, which had to be removed over the years due to damage, vandalism, and theft."

But worse than horses or bells is… a Christian club led by Christians!
"Every club at Wayne State University gets to choose its own leaders in line with its own beliefs and mission.

"Except for one evangelical Christian club.

"The Becket religious-liberty law firm is suing the Michigan public university on behalf of its InterVarsity chapter for requiring the evangelical club to allow non-Christian leaders in writing in order to continue receiving school recognition and associated benefits, such as free meeting space."
TTFN.