News of the Week for July 1st, 2018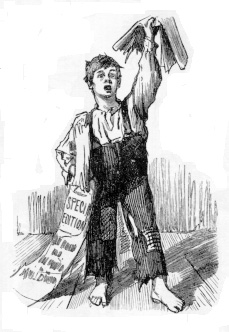 Gun Rights
Gun industry sees banks as new threat to 2nd Amendment
With Gary Ramey's fledgling gun-making business taking off in retail stores, he decided to start offering one of his handguns for sale on his website.
California justices toss bullet stamping suit
The California Supreme Court says state laws cannot be invalidated on the grounds that complying with them is impossible.
Oregon Assault Weapon Ban Effort Effectively Killed By State Supreme Court
When it comes down to our gun rights, I don't really care how we win our victories. I'm the kind of guy who would fight dirty simply because I figured what mattered was the win. I played by the rules in sports, but in the real world? No such thing as a fair fight.
Hide the Decline
Environment &
"Green Energy"
Judge throws out climate suit against oil producers
A while back, San Franciso and Oakland brought a lawsuit against the nation's largest oil companies claiming that they were somehow responsible for climate change and should pay for all the infrastructure required to combat it. This was a popular measure on the left among the "keep it in the ground" crowd but didn't look like a particularly productive use of their time. It turns out that the courts agreed and the Associated Press reports that a judge has now dismissed the suit, saying that the executive and legislative branches of the government are best able to deal with such questions.
Out: Coal voters. In: Nuke voters
A fair portion of the credit for Donald Trump's 2016 victory has been given to coal country voters who were no doubt disillusioned with some of the comments previously made by both Barack Obama and Hillary Clinton. Trump pitched the value of coal country jobs and promised to work to bring them back. We can probably expect a rerun of this phenomenon in 2020, but is there another block of energy voters who are being overlooked?
California's Costly Global Warming Campaign Turns Out To Be Worse Than Useless
Climate Change: For more than a decade, California has won high praise from environmentalists for its stringent greenhouse gas restrictions. But a new report shows that despite the enormous costs of this effort, the state is doing a worse job at cutting CO2 emissions than the rest of the country, while badly hurting its working families.
China could be starting its own natural gas fracking revolution
China has a lot of natural gas reserves but it has tougher geology than the USA for producing. China's gas is in mountainous and tough terrain without as much water. Water would help with production.
Scott Pruitt Is Rolling Back One of the EPA's Most Expansive Powers
Environmental Protection Agency Administrator Scott Pruitt is rescinding regulations that allow agency officials to veto projects before a permit is applied for or after it is granted, the EPA announced Wednesday.
Obamacare
Government in Healthcare
Tales from the (Health Care) Front
First up, the joys of Government-run health "care," wherein the VA continues its #Winning ways.
Hospital Staff Caught Euthanizing Hundreds of Patients: "If a Nurse Didn't Like You, You Were a Goner"
More details are emerging of the scandal in which at least 450, and probably more than 650, people's lives were ended as a result of being given dangerous amounts of unnecessary opiates.
DI vs Med BK
That is to say, Disability Insurance versus Medical Bankruptcy.
Euthanasia Hurts Palliative Care in Quebec
Legalizing euthanasia can stunt the palliative-care sector. The Netherlands, for example, has traditionally performed comparatively poorly in this field. Indeed, one doctor once infamously said he didn't need palliative care when he had euthanasia.
War & Terror
Police: MS-13 men beat sex-trafficked girl with bat 28 times, 'indented' part of her body
A female human trafficking victim too young to legally drive a car or buy a lottery ticket was savagely beaten with a bat by a pack of incensed MS-13 members, Montgomery County Police said.
Shocker: Army to focus on combat skills, not social justice credentials
There are some major changes coming to U.S. Army training protocols this summer, much to the relief of many senior personnel. Rather than focusing on Transgender Awareness, Drug Abuse Recovery or Fighting the Entrenched Patriarchy (okay… I may have made that last one up) the troops' training will be focused on more effectively fighting and defeating the enemy. I know this sounds like a shocking idea, but it's just crazy enough that it might work.
Pompeo Tells Senators the Health Attacks on U.S. Employee in China "Consistent" With Those in Cuba
This is a subject that has strayed into the background and I'm thankful the Washington Free Beacon reported on it last night. Secretary of State Mike Pompeo testified in front of the Senate Appropriations Committee and Sen. Patrick Leahy (D-VT) asked him about the attacks.
Decapitated Animal Left on Front Porch of DHS Official's Home
The Department of Homeland Security is warning employees of a "sharp increase in the overall number of general threats" against them after a senior DHS official found a headless animal carcass left on his front porch, said an official with knowledge of the incident.
US Intelligence Suspects North Korea Is Producing Nuclear Fuel At Secret Sites Despite Talks Of Peace And Denuclearization
North Korean leader Kim Jong Un's commitments to the denuclearization of the Korean Peninsula are again in question after a report revealed U.S. intelligence suspects North Korea is boosting nuclear fuel production at secret sites.
National
Separated migrant children are all over the country
Their mothers are missing, their fathers far away. They get pizza, maybe cold cuts. They are exhausted; they cannot sleep. There are other children around, but they had never seen those kids before, and those kids are crying or screaming or rocking or spreading the feeling that everything is not OK.
Supreme Court upholds Texas redistricting a lower court said discriminated against black and Hispanic voters
The Supreme Court on Monday largely upheld Texas congressional and legislative maps that a lower court said discriminated against black and Hispanic voters.
Ed Dept. investigating anti-male discrimination at UT-Austin
The U.S. Department of Education has agreed to investigate claims that the University of Texas at Austin's Title IX office discriminated against a male student based on his gender in its handling of harassment claims.
School may scrap "liberal" description to avoid "confusion"
The University of Colorado system's Board of Regents are preparing to vote on a proposal to remove the word "liberal" from the school's pledge to provide a "liberal education."
Professor asks men to send her pictures of their penises to help measure self esteem
Does a larger penis mean more self esteem? One Missouri State University sociology professor is working to find that out and more, and in the name of science is asking men across America to send her pictures of their genitalia.
News That @CNN Is Ignoring
Today, I'm watching CNN (so you don't have to) and they're doing their usual wall-to-wall anti-Trump propaganda, which means that CNN viewers don't know what's actually happening in the real world
Supreme Court Rules For Trump In Travel Ban Case
"Korematsu was gravely wrong the day it was decided, has been overruled in the court of history, and-to be clear-'has no place in law under the Constitution.'"
"White identity" retreat goes against equal opportunity policy
The University of Vermont is planning to hold its "White Identity Retreat" once again next year, even though the program appears to violate the school's own equal opportunity policy.
Michael Bloomberg Considering 2020 Presidential Run
Michael Bloomberg is revving up to run for president in 2020, making him both the oldest and richest person to seek the job.
Supreme Court Strikes Down California Law Forcing Pregnancy Centers to Promote Abortion
The Supreme Court has struck down a California law forcing pregnancy centers to promote abortions. The high court decision is a massive victory for pro-life advocates and pregnancy centers that want to provide pro-life options for pregnant women considering abortion without being forced to promote abortions.
Maine: Republican Senate Candidate Responds to Trollish Dance Video With Fab New Dance Video
"Frankly, DC could use some fresh moves – and some fresh faces."
Laura Ingalls Wilder's Name Pulled From Library Award Over Concerns About Her Racism
The Association of Library Service to Children's board stripped the "Little House on the Prairie" author of her accolades.
A Moonbat Is Coming with Pliers and a Blowtorch
In 2011, a left-leaning schizophrenic named Jared Loughner shot 13 people, including a Democrat Congresswoman. Thereafter, Democrats were all about civility, as they incongruously tried to blame their opponents' alleged lack thereof for the shooting. But civility is out the window now that Republican officials cannot even eat in a restaurant without risking being thrown out or chased out by a mob. We have Congresswoman Maxine Waters calling for more – and we have moonbats like Andrew James Gregor eager to comply.
Supreme Court Justice Anthony Kennedy to retire
Supreme Court Justice Anthony Kennedy says he's retiring effective July 31. Kennedy stepping down would mark a second high-court pick for President Trump.
Breaking: Kennedy retiring
When the Supreme Court closed out its session today, the lack of any "special" announcements seemed to indicate that the same nine justices would return in the fall. Just a few hours later, Anthony Kennedy transmitted his intent to retire at the end of this month to the president. Now Donald Trump has a little over three months to nominate a replacement for the court's center, potentially moving the Supreme Court even further to the Right
Supreme Court Rules Mandatory Dues Are Unconstitutional In Blow To Organized Labor
The court ruled that forcing government employees to pay union dues violates the First Amendment.
LSAT provides 12 different gender identity options, including "genderqueer," "unsure" and "demigender"
Students, graduates and others preparing to take the LSAT, or Law School Admission Test, are given 12 different gender identity options to choose from as they create an account with the Law School Admissions Council, which administers the famous exam.
Justice Anthony Kennedy announces retirement, giving Trump 2nd Supreme Court pick
Justice Anthony Kennedy announced Wednesday that he is retiring, giving President Trump a critical opportunity to move the Supreme Court more solidly to the right in what promises to be an epic confirmation fight.
28-year-old socialist upsets 10-term Congressman in NY Democratic primary
A 28-year-old socialist, Alexandria Ocasio-Cortez, toppled the 10-term chair of the House Democratic Caucus in a New York primary on Tuesday and now stands to become the youngest woman ever elected to Congress.
President Trump says process to replace Kennedy on Supreme Court will "begin immediately"
President Donald Trump said Wednesday that he would move quickly to nominate a replacement for Supreme Court Justice Anthony Kennedy, who announced that he will retire on July 31.
SCOTUS shortlister: Come on, Kennedy's retirement doesn't mean the end of abortion rights
So says … Senator Mike Lee, the pro-life Republican from Utah whose name is on Donald Trump's short list for the Supreme Court? The man Ted Cruz called "the single best choice for President Trump to fill this vacancy"? Whaaaaa ….? Lee appeared on Fox & Friends this morning to discuss Anthony Kennedy's retirement and pronounce himself honored just to be under consideration.
Police arrest 8 at "Occupy ICE" camp in Portland
A group calling itself Occupy ICE has been camped out near the entrance of an Immigration and Customs Enforcement building in Portland. The office was shut down for the past 8 days over security concerns. Today, Department of Homeland Security officers moved in to clear out a portion of the camp set up in the building's driveway. There were some confrontations with police and at least 8 people were arrested.
George Washington University forces new students to attend diversity skits, workshops
Officials won't comment on program meant to promote "dialogue about inclusivity"
Scholars blast decision to cut 8,000 years from AP World History
The College Board is taking heat from scholars for cutting more than 8,000 years from the AP World History curriculum, and more than 11,000 students and teachers have signed a petition demanding that the changes be reversed.
The Democrats Go Full Venezuela
How many times do we have to learn that socialism doesn't work, that, as Margaret Thatcher said, at some point you run out of "other people's money," that sooner or later all the teary idealism, the stirring strains of The Internationale, devolve into gulags and death squads? Wasn't the Soviet Union enough, Communist China, Cambodia, North Korea, Cuba, etc….?
University workshops help white people develop "positive white racial identity"
Sessions help students "better understand whiteness and privilege"
Why Americans Should Care About Mexico's Presidential Election
Frontrunner Andrés Manuel López Obrador is a radical leftist whose presidency could engender a worse crisis on the southern border.
Google's "Bias Busting" spreads to college campuses
Carnegie Mellon University remains the only school in the U.S. to employ Google's "Bias Busting" workshop to combat unconscious bias, but organizers say the goal is to spread the program to colleges across the country.
School Bans Parents From Viewing LGBT Videos Shown to Kids
For four days last April students at a Emmaus High School in Pennsylvania were forced to watch videos selected by the "student-led" Gay-Straight Alliance.
Tom Steyer: Maybe We Can Have a Nuclear War as a "Course Correction" on Trump
"I'd prefer to move a little quicker."
Activists Say Straws Should Be Banned Because They Are a 'Gateway Plastic'
Advocates hope a straw ban will be the first step toward broader plastic prohibitions.
Collins: Won't support SCOTUS pick hostile to abortion rights
Republican Sen. Susan Collins, a key vote in the coming Supreme Court confirmation fight, said Sunday she would not support a nominee hostile to the landmark abortion ruling in Roe v. Wade.
Susan Collins: I won't vote for a nominee who's showed "hostility" to Roe v. Wade
I'm gonna go ahead and treat this as the death knell for Mike Lee's candidacy, as he's very much "hostile" to Roe and hasn't been shy about saying so. Collins was asked separately in the interview if she's comfortable with all 25 people on Trump's SCOTUS short list and she said no. Presumably he's one of the sources of discomfort.
Google's 'Bias Busting' spreads to college campuses
Carnegie Mellon University remains the only school in the U.S. to employ Google's "Bias Busting" workshop to combat unconscious bias, but organizers say the goal is to spread the program to colleges across the country.
Economy & Taxes
In winning trade battles we might lose the war
Yesterday, Steve linked to and discussed an article in which Irwin Stelzer argues that President Trump might win the trade disputes he has incited, and that winning them might even be "easy." The article is significant because as Steve noted, Stelzer is not a fan of Trump. In addition, Stelzer is an astute observer of economic matters.
California Gas Tax Repeal is on November Ballot
While Sacramento clings to a $16 Billion surplus, CA GOP plans to campaign on returning money to the taxpayer.
Governor Sununu and State Leaders Unveil Strategy To Fight Supreme Court Sales Tax Case
Today, Governor Chris Sununu joined Senate President Chuck Morse, House Speaker Gene Chandler, Attorney General Gordon MacDonald, Commissioners Taylor Caswell and Lindsey Stepp, and business owners from around the state in announcing New Hampshire's plan to respond to the US Supreme Court's decision last week in the case of South Dakota v. Wayfair, Inc.
The High Cost of Tariffs
Protectionism imposes a host of problematic economic and political consequences.
International
Brexit Out of the Box
One of the big disappointments to me of Theresa May's handling of Brexit is how conventional she (and many of her ministers) have been regarding Brexit. Rather than treat Brexit as an opportunity to try something radically different that could reinvigorate Britain and inspire the world we're left looking at policies that seem designed to try and make sure Brexit has as little a change on Britain as possible. Given that the UK is a long way from perfect this seems a trifle odd and far from both the rhetoric of the Leave campaign and what I believe voters wanted. Now it is certainly true that the civil service hates the idea of Brexit and hates the idea of change. Yes (Prime) Minister absolutely nailed that in the 1980s and if anything it has got worse in the new millennium. There's a memorable episode of Yes Minister where Sir Humphrey shuts down radical ideas by describing them as "Courageous".
Turkey elections votes RIGGED: Police find car full of FORGED ballot papers
POLICE in Turkey have arrested three people after sacks overflowing with sealed ballot papers were found in a car they were driving adding fuel to speculation today's election was rigged.
Erdogan Tightens His Grip On Turkey
The budding dictator has a large constituency that makes up about half of the country, which is for most part the country's conservative Muslim population.
Sikh shop owner who put St George's flags outside his store defies hate mail trolls who asked him 'Have you forgotten your skin colour?'
Business owner Gagan, 31, received the anonymous letter last week claiming that as an Indian business owner, the firm should not show support for England during the World Cup.
The Army Took Over the Spigots, Forcing Thirsty Venezuelans to Pay
To arrive at the El Paraiso water-filling station in Caracas by sunrise, Rigoberto Sanchez wakes before 4 a.m. Hours later, his tanker is in a slow-moving line with a dozen others. Only two of the 10 pumps work and Sanchez will have time for a couple of deliveries if he's lucky. If he's luckier, the military won't intercept him.
Tehran's Grand Bazaar shuts down as protests mount
Tehran was rocked by protests today. Protesters confronted police officers in front of parliament and swarmed Tehran's Grand Bazaar, forcing its closure (according to this account, though, merchants themselves initiated the shutdown to protest skyrocketing prices).
Iranian Protestors Swarm Streets Chanting, "Death to Palestine"
Iranian civilian protestors, in a surprising turn of events in the country, are taking to the streets to express opposition to the hardline ruling regime by chanting, "Death to Palestine" and "Leave Syria, think of us," according to an independent translation of videos showing the protests.
Saudi Moves Forward With Plan to Turn Qatar Into Island
Saudi Arabia is moving forward with a plan to dig a canal that would physically enshrine its yearlong rift with Qatar by turning the emirate from a peninsula bordering the kingdom into an island, Saudi media reported on Tuesday.
Want a raise at this university? You can't identify as a man
Already common in Canadian higher ed
Canadian Bus Driver Arrested For Criticizing Homosexuality, Faces Up To 2 Years In Prison
The Canadian attorney general issued a nationwide warrant to catch a man who distributed 3,000 provocative fliers at an event where others proudly wore silhouettes of Christ on their crotches.
Spain: Socialist ruling party wants to give migrants the right to vote
The ruling party PSOE aims to facilitate the right to vote for immigrants in future municipal elections by eliminating the requirement of reciprocity and making the procedures to be a resident far more affordable and quick.
Post-election Crackdown: Erdogan Detains 324 Security Staff in 24 Hours
Hundreds arrested over alleged ties to cleric accused of orchestrating failed coup
Japanese blogger stabbed to death after giving speech on handling online disputes
A well-known Japanese blogger and expert on the "dark web" was stabbed to death by an internet user he had clashed with online shortly after delivering a lecture on how to manage online disputes.
In search of true federalism in Canada – Old Canada, New Canada, and "Canada Three"
It is argued that strengthening the provinces and regions in Canada may lead to a more balanced society.
Waiting for AMLO . . .
Mexico is interesting, all too. ("May you live in interesting times," goes an ancient Chinese curse, or what is said to be such a curse.) In Mexico, the murder rate is way, way up. At the beginning of this year, I traveled to Mexico to report on the murder of journalists there. Several people told me, "Yes, but you have to remember: People from many walks of life are getting murdered."
Taking the "Thought Police" to court
Yesterday the NSW Local Court and Garry Burns were put on notice: steps are underway to enforce the rulings of the High Court and NSW Court of Appeal on the President of the NSW Anti-Discrimination Board, NSW Civil and Administrative Tribunal and the NSW Local Court.
Opinion
Religious liberty win – or punt? SCOTUS vacates Arlene's Flowers ruling
It's a floor wax AND a dessert topping!* The Supreme Court left its most anticipated decisions for another day in a brief session today, but the real action came with the orders from the court. After overturning a Colorado action against a Christian baker in Masterpiece Cakeshop, the court declined an opportunity to address the same issue directly with Arlene's Flowers – but they did overturn the extant ruling against Barronelle Stutzman. The order sends the case back to court, with direction to consider Masterpiece Cakeshop in a new trial.
What Happens When the Trans Movement Meets Sports?
Everybody has a plan until they get punched in the face and suffer a concussion, a broken orbital bone, and injuries requiring seven staples in the head—before the end of the first round.
The Border Crisis
On both sides of the Atlantic, borders have become a big issue in the guise of the equivalent question of whether a country can restrict the entry of migrants to numbers the electorate regards as sustainable.
How The Theory Of White Privilege Leads To Socialism
The existence of "unearned" opportunities or wealth is seen as such a severe critique of our system it warrants a disbelief in an idea foundational to the American dream.
The Crux Of Religious Liberty Cases Is Whether Wedding Cakes And Flowers Mean Anything Special
The Washington Supreme Court will retake Arlene's Flowers and likely have to decide whether "bouquet" is in the eye of the beholder, and which beholder's eye matters more under the law.
There's Nothing "Forward Thinking" about Infringing Constitutional Rights
Labeling an authoritarian policy "progressive" or "forward thinking" does not make it so – especially when that policy aims to "progress" away from an unalienable, elementary right. In his concurrence in NIFLA v. Becerra today, Justice Kennedy made this point well.
Democrats Face Their Own Proposition 187 By Discriminating Against Asian Americans
For 24 years, Democrats have hung a three-digit albatross around the necks of California Republicans: Proposition 187.
In Defense of Free Speech, Justice Thomas Wielded the Scalpel, but Justice Kennedy Brought the Hammer
The Supreme Court's decision today in NIFLA v. Becerra may well turn out to be one of the most consequential First Amendment cases of the last decade, for reasons both doctrinal and tonal. Justice Thomas's majority opinion rejecting California's attempt to force pro-life pregnancy centers to advertise for free and low-cost abortions was clean, precise, and cutting. It was the doctrinal scalpel.
SCOTUS ruling on Janus is about to change the American political landscape
Justice Alito wrote the decision and it followed along with the expectations of those who watched the case play out before the court. Also as expected, this was a 5-4 decision, split along partisan lines. At the heart of Janus was the question of whether or not unions can forcibly extract dues from workers' paychecks without the worker proactively volunteering to contribute. In parallel to that, the court had to determine whether or not those extracted fees, being put toward lobbying efforts, constituted involuntary political speech on the part of the worker. The ruling answers both questions definitively.
Supreme Court term finale: Targeting the gov't compelled-speech archipelago
The Supreme Court finished its 2017-18 term with a bang today in Janus v AFSCME, a ruling which may well transform electoral politics. However, the court's term – and Janus itself – have deeper implications for free speech and the relationship between individuals and the government, and for that matter between the judiciary and the legislature as well as the people. In its final days, which might also be the final days of Anthony Kennedy's tenure, the court has made a powerful case for individual speech and has gone a long way toward deconstructing the levers of government-compelled speech.
Woke Whites, Working-Class Immigrants, and the Truth about Ocasio-Cortez's Coalition
Alexandria Ocasio-Cortez's primary victory over Democratic incumbent Joe Crowley, a member of the House Democratic leadership, has justly attracted a lot of attention, and I've written a bit about it myself. You will not be surprised to learn that I have my doubts about the wisdom of her program of, for lack of a better term, open-borders socialism. But I'm confident that my doubts will do nothing to dampen the enthusiasm surrounding her arrival on the national political scene.
The silencing of opposing voices
The progressive, far-left-wing faction in US politics is aggressively pursuing so-called "deplatforming": denying their opponents any outlet or medium or channel from or through which to make their views known. It's more than censorship. It's a blatant attempt to ensure that an entire viewpoint or perspective never reaches those who might be persuaded by it.
Why didn't Ginsburg and/or Breyer retire sooner so that Obama could appoint their replacements?
People are realizing today that Trump's opportunity to replace Kennedy is the product of multiple Democratic miscalculations, starting with Harry Reid nuking the filibuster for lower-court nominees five years ago and continuing through Chuck Schumer's decision last year to filibuster Gorsuch with no hope of success. Both errors were egged on by the Democratic base. Liberals were indignant at GOP obstruction of Obama's nominees in 2013 and furious at Trump and Neil Gorsuch for snatching away Merrick Garland's opportunity to flip Scalia's seat. You can understand why Reid and Schumer caved. But in the end, that's a failure of leadership. It's up to them to see the big picture strategically and explain to the left when it's acting self-destructively because it's spoiling for a fight.
'Living Constitution' Faces a Mercy Killing
How dare an 81-year-old man retire from the Supreme Court. How dare he.
"Abolish ICE" is Democrat for "Open Borders" and Yes, Dems are actually going to run on that
Kirsten Gillibrand, fresh from her mauling of Al Franken, has picked up the call of NY Socialist Democrat Alexandria Ocasio-Cortez
The 'Resistance' Is Turning into a National Lynch Mob
Karl Marx once acidly quipped that history repeats itself, first as tragedy, then as farce. But that's not even right. When violent ideologies shred the fabric of common life, as is happening right now, there's nothing funny about it. Not for those of us who have to live through such "interesting times."
Feminists Invent Concept of "Emotional Labor" to Blame Men for Everything
How to be a modern feminist in seven easy steps.
The New York Times Beclowns Itself With Fake News About Free Speech
In an opinion article posing as a news story, The New York Times launches an illiberal and wrongheaded attack on free speech. At least we know where they stand.
Unexpectedly: "Get Woke, Go Broke" Meets "The Higher Education Bubble" at Mizzou
Remember when left-wing students at the University of Missouri threw a massive temper tantrum on campus? Remember how the #BlackLivesMatter mobs were egged on by radical faculty members like Melissa Click? "Social justice" can be quite expensive
No Substitute for Total Victory
As the Left continues to spiral out of control — foaming, spitting, frothing in rage — it's time to state the obvious: that in the battle for the soul of America, there can be only one winner. Either we retain as much as possible of the country-as-founded, including its national character, or we watch it "fundamentally transformed" into a "social democracy" of the kind envisioned by the adherents of Critical Theory, and brought to us courtesy of the Frankfurt School's ideological seizure of academe. Although some might wish otherwise, there is no middle ground, no accommodation, no splitting the difference.
Suspect in Boise Stabbing Spree Doesn't Quite Match Media's Narrative
A horrific stabbing spree at a Boise, Idaho, apartment complex last night left nine people injured, including six children. Local media reports state that four of the victims have life-threatening injuries.
The Roberts Court
As many observers have noted, the opportunity to name a replacement for the retiring Justice Anthony Kennedy (and more generally to name a second Supreme Court justice within two years) will help to cement Donald Trump's influence on the federal judiciary for a generation. If he sticks to his list of potential nominees, and so chooses to take the advice of the conservative legal movement here as he has with judicial nominations more broadly, he will move the Court to the right in a decisive way.
The Turning of the Age
Through history there are periods of political change which, in retrospect, are easy to identify and study. Times that things shifted to a different paradigm, a different structure and model of doing things. You can see sometimes to a very small time period when it takes place. In the mid-1800s for example, Europe suddenly began to shift away from monarchies to representative democracies, usually with a figurehead monarch.