News of the Week for June 17th, 2018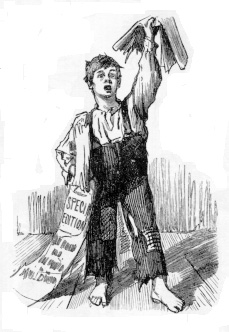 Gun Rights
Florida Sen. Bill Nelson wants to create a gun-tracing database
Federal law prohibits the Bureau of Alcohol, Tobacco, Firearms and Explosives from creating an electronic, accessible database of gun records – but U.S. Sen. Bill Nelson says he has a fix for that.
Hide the Decline
Environment &
"Green Energy"
NASA glaciologist Jay Zwally puts the hammer down: "Antarctica is gaining ice"
A new paper about to be in press, comes at the end of a flurry of papers and reports published this week that claims Antarctica was losing ice mass. Zwally says ice growth is anywhere from 50 gigatons to 200 gigatons a year.
Meet the Green Nuclear Engineering Graduates who Want to Save the Planet from Climate Change
According to NPR, since 2001 there has been a surge in young people graduating with nuclear engineering qualifications, who are driven by the desire to convince their fellow greens to embrace the nuclear path to a zero carbon future.
Obamacare
Government in Healthcare
The Joys of Single Payer
Not to be outdone by the Brits, our friends (way) south of the border are bringing back the oldies
War & Terror
Pentagon and Seoul Surprised by Trump Pledge to Halt Military Exercises
President Trump's pledge on Tuesday to cancel military exercises on the Korean Peninsula surprised not only allies in South Korea but also the Pentagon.
Grading the Singapore Summit
How to grade the Singapore summit? I think the most fair-minded answer is that it's too soon to tell, but there's every reason in the world to be deeply skeptical that Kim will make good on his commitments to "de-nuclearize." Why? Because: North Korea has promised to do exactly that – with far more specificity — in the past. The actual paper agreement that Trump and Kim signed is not just worthless on its own, it's less than worthless given that it literally recycles past worthless promises as if they are new ones. That's contrary to the opinions of a lot of people on Twitter and TV who think – and feel – that this is Trump's masterstroke. This isn't a criticism of Trump. It's just a simple recognition of reality. The Norks have bamboozled everyone else who extracted promises from them. By all means, let's hope for the best. But North Korean duplicity is normal.
6 Big Questions About What Comes After the Trump-Kim Meeting
Amid intense attention to the historic meeting between President Donald Trump and North Korean dictator Kim Jong Un, optimists and skeptics alike have questions about the next step.
Mike Pence and Iraqi Christians: Some Words of Thanks
Late last week human-rights herald Congressman Chris Smith nudged the administration to move quickly in aiding the Christians and other religious minorities in Iraq who are victims of ISIS genocide. These are people who have been living in temporary shelters with uncertain futures in a part of the world where they are often not wanted and forgotten by the rest of us. Friday afternoon the vice president's office very clearly seemed to get the message, announcing that USAID Administrator Mark Green will be going over to Iraq himself to assess the situation. That's the kind of care these people deserve. These are would-be modern-day martyrs, who are the future of Christianity in this part of the world, who have not been unaffected by U.S. policies from every political party over recent decades.
South Korea to seek 'precise meaning' of Trump's plan to end war games
South Korea said on Tuesday that it needs to figure out the "precise meaning" of President Trump's announcement that he would suspend joint military exercises on the Korean peninsula.
Reboot of U.S/NK relations = good; slobbering all over Kim Jong Un = baaaaad
There's something to be said for a to-the-point headline.
Proposal to split California into three states will be on November ballot
The six-state solution failed to catch on in California, but voters will now have an opportunity to decide whether the Golden State should be split three ways.
Tip: Pentagon Covering Up Fact That Female Officers Nearly Sank Navy Ship
An anonymous email came in over the transom this morning
National
Prof warns of "theocratization" of Constitution by conservatives
The director of the Center for Gender and Sexuality Law at Columbia University claims that conservatives are pursuing a "radical theocratization of the Constitution."
Students blast Supreme Court ruling on gay wedding cake
Students at George Washington University were quick to denounce the recent Supreme Court decision ruling that a Christian baker is not obliged to bake a wedding cake for a gay couple, but struggled to apply the same principle in other contexts.
How to email a cat
Pneumatic tubes were once a vital part of communications networks in London, New York and Paris, says Tom Standage
UCLA Students File Criminal Complaints Against anti-Israel Disruptors
Doing the job the university won't do.
Campus Insanity Hits High School As Teachers Protest "Eurocentric" "Imperialism" Of History Classes
It's idiotic to decide who is important to study based on what their skin and hair looks like rather than our available knowledge about their civilization and its effects on the world.
Nevada brothel owner wins GOP legislative primary
Perhaps character really is dead in American politics, but we kind of knew that in the 2016 cycle, right? Dennis Hof certainly did. The most celebrated pimp in America – the only one with his own HBO series = won a Republican primary in Nevada yesterday, and guess who he credits with his victory?
Food Justice??
One of the central affectations of the modern left is the irrepressible practice of attaching a modifier to the noun "justice." Apparently, seeking to achieve plain old ordinary justice is not enough, even though Plato should have taught us in The Republic that simple justice is difficult enough to attain without any special adjectives. But the left is all about "social justice" (is there such a thing as "anti-social justice"?), and, lately, "climate justice"—the phrase appears in the Paris Climate Accord. What does it mean: everyone is entitled to the same climate?
Organics on Ceres may be more abundant that originally thought
Last year, scientists with NASA's Dawn mission announced the detection of organic material—carbon-based compounds that are necessary components for life—exposed in patches on the surface of the dwarf planet Ceres. Now, a new analysis of the Dawn data by Brown University researchers suggests those patches may contain a much higher abundance of organics than originally thought.
'It was like summer camp on steroids.' White House stenographer lifts lid on President Obama's Air Force One and reveals how 'Xanax and Ambien' on long flights made 'awkward hookups with colleagues funny and bizarre'
Obama's traveling staff was almost all women and dubbed 'the Vagiants'
Harvard Medical School ashamed of white male department heads
Harvard Medical School has removed 31 portraits of its former department heads from a lecture hall because all of the individuals are men, and 30 of them are white.
How Harvard limits the number of Asian applicants it accepts
A group called Students for Fair Admissions sued Harvard contending that the school's admissions process significantly and unfairly limits the percentage of Asians who are accepted each year. Today the NY Times reports that an analysis of Harvard admissions records filed in support of the group's lawsuit shows the school is consistently downgrading Asian applicants on subjective personal qualities in a way that reduces their overall admissions rate
Asians at Harvard and the Manipulation of Statistics
As Jason Richwine noted yesterday, Harvard is being sued for discriminating against Asian applicants, and it's defending itself by claiming that Asian applicants score lower on non-academic measures – measures that Harvard is almost forced to use because so many applicants have perfect scores. As Richwine explains, while many applicants do have perfect math scores or perfect verbal scores or perfect GPAs, it's unlikely very many have perfect scores across all the different measures. Harvard is using non-academic criteria by choice, which of course is not illegal but raises the question of whether the criteria themselves are being selected with the goal of engineering a certain racial balance.
U.S. expected to retreat from main U.N. rights forum: activists, diplomats
Talks with the United States over how to reform the main U.N. rights body have failed to meet Washington's demands, activists and diplomats say, suggesting that the Trump administration will quit the Geneva forum whose session opens on Monday.
Sociology department website encourages parents to let children engage in "sexual play"
Document says parents should react "positively" to 4-year-olds touching each others' genitals
Man in custody after barricading himself in armored truck near Hoover Dam, reportedly with notes for 'Mr. President'
A man was taken into custody by The Nevada Highway Patrol after reports emerged that he barricaded himself inside an armored vehicle near the Hoover Dam and U.S. Highway 93 southbound.
White House: Forget what Trump said. He'll sign either immigration bill from the House.
Not the first time his advisors have had to pull him aside after a public appearance and remind him what his position on immigration is.
American Children Terrorized by CPS While Lawmakers Cry About Border Children
Americans are in an uproar about illegal immigrant parents and children separated at the border. The level of hysteria surrounding this topic has reached a fever pitch with senators like Chuck Schumer mugging distraught for the cameras at every opportunity. While the shrill voices shriek loudly about the rights of Mexicans and other assorted border jumpers, American parental rights are being stripped from them, unconstitutionally, every single day. (Chuck Schumer has yet to freak out about it on national television.) American parents have lost their due process and Fourth Amendment rights, and most of them don't even know it. Most anyone who has been visited by Child Protective Services can testify to the absolute terror that the state can inflict on a family for very little or no reason at all.
Democrat co-opts Republican opponent's proposal Jun13 by Thomas Mitchell
That was quick. The ink hasn't dried on the morning newspaper report that Democrat Rep. Jacky Rosen will face Republican Dean Heller in November for this Senate seat, but she is already embracing a Heller proposal to get Congress off the dime on passing a federal budget.
Economy & Taxes
Frozen-Out in the Golden State
A rent-control measure could soon make California even less affordable.
International
Progressive Perversion: Poet's Daughters Describe "Brothel Without Payment"
Shocking news from Australia: Stunning revelations of an Australian paedophile ring involving celebrity arts figures have been laid bare by the daughters of a prominent playwright.
Philippines: Reconsidering Chinese Domination
his "China is our friend and too powerful to fight" attitude after he found that he was losing vital political and popular support because of perceived over-dependence on Chinese benevolence. Also, a new government in the United States provided more support for resistance to Chinese aggression. So Duterte adapted and took better care of defense agreements with the Americans and other local allies.
Only 7% of South African Cities Are Well Functioning
The other day we learned that less than 1% of hospitals and clinics could pass inspection in the rainbow utopia of South Africa. Fortunately, municipalities function far better than health facilities under black rule. According to a recent Department of Cooperative Governance and Traditional Affairs (CoGTA) assessment of South African cities
Only five out of 696 hospitals' clinics got a 'pass mark' in SA
As Health Minister Aaron Motsoaledi on Tuesday moved to assure the public that the government health services were not falling apart' a report cataloging a shocking series of failings in the public health sector was tabled in Parliament.
Shanghai Summit May Prove More Important Than The Trump-Kim Meeting
Overshadowed in the U.S. media by the Singapore meeting between President Donald Trump and North Korean leader Kim Jong Un, the 2018 Shanghai Cooperation Organization (SCO) Summit, held in Qingdoa, China on June 9–10, may have far greater strategic significance.
Riots In Jordan Put Gulf States On Edge
Will Abdullah II be the next Arab leader to fall?
In Venezuela, the End Is Near
We have chronicled the accelerating destruction of Venezuela, once one of the world's more prosperous countries, by socialism. The most recent news from that country is chilling.
Opinion
Does the World Actually Want American Leadership?
Only when it follows European priorities.
What's Wrong with the American Academy
A colleague of mine in the economics department once said, "when the price of bullshit is zero, demand is inelastic." A corollary of this principle is that when the price of bullshit is zero, the supply of bullshit is infinite, especially when there are tangible gains for bullshitters.
What Nevada-fornia would look like
Nevada Democrats have selected their candidate for governor, but in many ways the result of Tuesday's primary is irrelevant. The two top Democratic contenders and their allies spent millions acknowledging they're both radical leftists who want Nevada to look like California.
Transgender Politics Is Turning Sports Into Paralympics
This is, in itself, disturbing. But what's more worrying is the acceptance of this state of affairs by journalists and even the athletes who lost their chance at victory.
The 5 Weirdest Things About Being a Conservative Who Doesn't Love Trump
Donald Trump was not my cup of tea in the Republican primaries. Well, maybe he was my cup of tea, if the tea was bitter and poisoned. Suffice it to say, although I started out as a Trump fan, I was not rooting for him to win the GOP nomination. Although I could never vote for Hillary Clinton, I did not support Trump either. I wrote in Ted Cruz's name, which I thought was essentially irrelevant because there was no chance Trump could win.
Is Corey Stewart a White Supremacist?
On Tuesday night, conservative provocateur Corey Stewart – a man who got fired from the Trump campaign in 2016 because he protested the Republican National Committee (RNC) for not supporting Trump enough – won the GOP nomination to face Sen. Tim Kaine (D-Va.) in November. Immediately, liberals started calling Stewart – and the GOP in general – white supremacist.
Tyler O'Neil Strives To Paint Corey Stewart As A White *YAWN* Supremacist
Another primary, another strident nominee, another round of Seals & Crofts fans rushing to denounce the Terrifying Specter of a Republican Candidate with a Backbone.
Britain's "Hate Incident" Epidemic
Remember, in the U.K. you can be investigated for a hate crime even if there wasn't crime…
Yes, Hillary Should Have Been Prosecuted
I know this is ancient history, but – I'm sorry ' I just can't let it go. When historians write the definitive, sordid histories of the 2016 election, the FBI, Hillary, emails, Russia, and Trump, there has to be a collection of chapters making the case that Hillary should have faced a jury of her peers.