Remember how Obamacare (i.e. the misnamed "Affordable Care Act") was supposed to make sure that those who needed medical attention would be able to get it? Turns out that it did the opposite and helped make the situation worse.
"Medicaid expansion under Obamacare has contributed to bloated enrollment waiting lists for disabled individuals, according to a new report. Many of those on the lists die waiting as funding goes toward coverage for thousands of able-bodied — and sometimes fraudulent — Medicaid recipients, the Foundation for Government Accountability said.

"The research focused on individuals who receive home and community-based, or HBCS, waivers. These are people with severe intellectual or mental disabilities, brain or spinal cord injuries, and other debilitating conditions.

"States can limit enrollment into the HCBS waiver program, and once the cap is reached, individuals get placed on waiting lists — where they may be waiting for years to receive care for their disabilities without being institutionalized.

"Nicholas Horton, research director for the FGA, said the funding that Medicaid expansion has funneled toward able-bodied, non-working recipients causes states to limit the number of HCBS waivers, which causes the long waits for those disabled patients."
This is basically becoming a nouveau version of Action T4 in effect if not in form.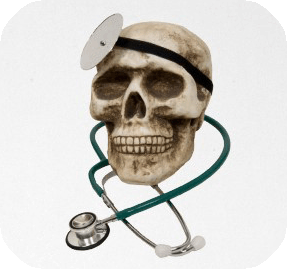 The selling point of socialized medicine, much like touted for Obamacare, was a promise that you'd get life-saving treatment you'd otherwise be denied. Pro-tip: If you're put on government waiting lists, and especially when there is no private alternative, you are not getting the life-saving treatment the government promised to you as a "right".
That, as with socialism in general, is a lie.
The full report can be read below:
WAITING for HELP the Medicaid Waiting List Crisis by ThePoliticalHat on Scribd
Update: Typo corrected and report included.