Another "quick takes" on items where there is too little to say to make a complete article, but is still important enough to comment on.
The focus this time:  White-Out.
First, a little bit of mood music:
Carrying on…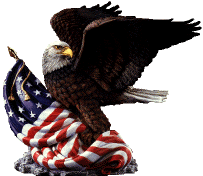 A member of New Mexico member of the Las Cruces Public Schools, Maria Flores, wants the Pledge of Allegiance to be recited… in Spanish.
"The pledge has customarily only been recited in English at the start of LCPS board meetings. But school officials say the change hearkens back to New Mexico's Spanish-speaking heritage.

"'We are a bilingual state,' said LCPS board member Terrie Dallman. 'We are supposed to be providing education, especially our second-language learners if their primary language is Spanish.'

"Dallman, a former teacher, said the pledge of allegiance was recited in Spanish in several elementary school classrooms when she taught. And some middle schools carry out the practice, too. She said she supports Flores' proposal."

Well, at least they haven't purged it from the curriculum… unlike Reed College, which wants to revise their Western Civ class to make it less "Caucasoid" and less "Eurocentric".
"Reed College leaders have agreed to revise a mandatory freshman humanities course focused on the Western Canon in the wake of a protracted student protest campaign against the class that decried it as too 'Caucasoid' and 'Eurocentric.'

"Although details are still being hashed out, faculty appear to have agreed to broaden the scope of the course to allow for more authors of color and to study thinkers from geographic locations beyond Europe.

"The course had traditionally focused on scholars underpinning Western Civilization, and assigned books written by Greco-Roman thinkers such as Aristotle, Plato and Ovid, as well as from Mesopotamia and Egypt.

"But for more than a year 'Humanities 110' has been the target of protests by a student group called 'Reedies Against Racism,' who demanded it be 'reformed to represent the voices of people of color.' In statements to The College Fix over the last year, student protesters have called the class too 'Caucasoid' and 'Eurocentric.'"

Who is to safeguard cultural history? According to Sweden, the best person to handle Sweden's cultural heritage is a Pakistani Muslim who doesn't know anything about Sweden's cultural heritage:
"Qaisar Mahmood […] is using his position as head of the Swedish National Heritage Board not to highlight and celebrate that heritage, but to downplay Sweden's cultural heritage and history, and to create a false narrative that will help compel Swedes to accept mass Muslim migration. He says he doesn't want simply to alert people to Viking artifacts and the like, but to use Sweden's history to 'create the narrative' that will make Muslim migrants 'part of something.'"
TTFN.