News of the Week for Feb. 11th, 2018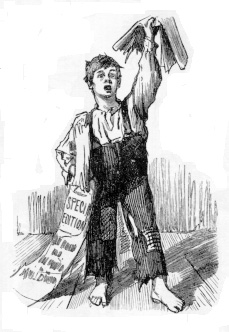 Gun Rights
Beware: The United Nations Is Taking Aim at Ammo
The United Nations will have a busy year in 2018 on the firearms front. That's not good news for anyone in the U.S. who buys firearms. When it comes to the U.N. and guns, the best form of action is always inaction.
Rep. Schiff: Russia "Big Fans" Of 2nd Amendment – They Want Us To Kill "Each Other"
Rep. Adam Schiff (D-Calif.) says Russia promoted the Second Amendment on social media because they want Americans to kill one another.
Hide the Decline
Environment &
"Green Energy"
The Triumph of American Oil
In case you haven't noticed, U.S. oil and gas companies are slaughtering the international competition and wiping out all our old assumptions about the global energy market.
An ode to climate alarmism at the museum
Global- Warming to Climate-Change Alarmists.
STUDY: These Islands 'Sinking' From Global Warming Are Actually Growing In Size
A new study produced by researchers at the University of Auckland concludes that forecasts about the impact of climate change on some low-lying islands have failed to take into account key factors and thus have overstated the danger posed to inhabitants. The most "counterintuitive" finding in the study: the Pacific island nation of Tuvalu — the poster child of "sinking" island fears – is not only not shrinking, it's actually growing in size.
Obamacare
Government in Healthcare
Euthanizing The Mentally Ill Just Lets Their Illness Win
The most recent tragedy was the euthanizing of Aurelia Brouwers, a 29-year-old female who claimed multiple mental illnesses and fought for eight years to be euthanized in the Netherlands.
And Then There Were Three
What is going on in the U.K.? There seems to be a run on ending life-sustaining treatment for the littlest patients.
Single Payer is Doomed Before It Starts
Donald Trump tweeted that Britain's National Health Service is "broke and not working." All too true: expenses have forced 40% of walk-in health centers to close, all elective surgery in January to be cancelled, and primary care has been decimated, it's not surprising that problems have surfaced. It is just as predictable that the usual call for "more money" echoes around the UK. All this is the result of economic laws that have been completely ignored since the days of Aneurin Bevan, the father of the UK NHS.
UK Midwife Forced Out for Refusing Abortion Participation
Religious and pro-life doctors, nurses, and pharmacists are under increasing threat of being forced to choose between their careers and not committing what they consider to be grievous sin or otherwise violating their consciences
War & Terror
Mattis Defends Plan to Deploy Small Nuclear Arms
New weapons needed to counter Russia, China that are strategic competitors, not partners
National
Berkeley students panic after ICE vehicle spotted on campus
The appearance of a Border Patrol vehicle sent UC-Berkeley into an uproar, prompting the school to reassure students that "there is no raid."
Judge lands Nevada Supreme Court seat after no one else files
The Nevada Supreme Court had two open seats in this fall's election. Now there is just one. Abbi Silver, chief judge of the Court of Appeals, was elected outright when no one filed against her.
Campaign 2018: Nevada recall efforts will be heard in court
Two recalls targeting Democratic state senators will come to a head this week when a District Court judge hears arguments about the validity of the efforts.
Former Peace Corps Official Connected To John Kerry's Daughter's Nonprofit Charged With Illegal Lobbying
A senior Peace Corps official who helped steer Department-of-State-funded contracts to a nonprofit founded and managed by former Secretary of State John Kerry's daughter was charged in federal court with illegally lobbying his former government colleagues, according to a criminal charge made public Monday.
Judge: Baker can refuse to make same-sex wedding cakes
A California bakery owner can continue to refuse to make wedding cakes for same-sex couples because it violates her Christian beliefs, a judge ruled.
Black students demand "racially insensitive rhetoric" be a punishable offense
A group of black students at Oklahoma State University has created a list of demands to revise the school's code of conduct rules in order to punish students or faculty who are "racially insensitive."
Steve Wynn is out as CEO of Wynn Resorts
Steve Wynn has resigned as CEO and chairman of Wynn Resorts, the company announced Tuesday.
Administration considers moving offices for public lands west
From its headquarters in Washington, D.C., the U.S. Bureau of Land Management oversees some of the nation's most prized natural resources: vast expanses of public lands rich in oil, gas, coal, grazing for livestock, habitat for wildlife, hunting ranges, fishing streams and hiking trails.
One Congressman Wants to Ban Flamethrowers. Why That Idea Is Wrongheaded.
A misguided bill in Congress would turn thousands of people who bought flamethrowers last month into criminals, once again illustrating America's overcriminalization problem.
UNL lecturers booted from Nebraska 'navy' for bullying student
The Governor of Nebraska has rescinded honorary "admiralships" in the state's mythical "navy" that he had bestowed upon two University of Nebraska-Lincoln faculty members.
Most of what students learn at college isn't used for their jobs, econ prof says
As more and more students attend higher education and as government spending on education remains high, a professor of economics is calling for a fundamental shift in how American society approaches college.
FBI Texts: It Appears Obama Was a Lot More Hands-On Than He Told Us
Barack Obama made it a point to let America know that he was not getting involved in the Russia investigation. He said he was not talking to FBI leadership or really doing any sort of micromanagement on the issue at all.
Feminist Philosophy Class Was 'Indoctrination,' Says Columbia Student
A sophomore at Columbia University is arguing that the feminist philosophy class he took last semester was "indoctrination," and that voicing dissent was "nearly unthinkable."
Gerber names first spokesbaby with Down syndrome
On Wednesday, the iconic baby food brand announced the winner of the eighth annual Gerber Baby Photo Search contest: 18-month-old Lucas Warren from Dalton, Georgia.
California Will Block Oil And Coal Shipments, Risks Constitutional Battle
California officials plan on preventing the federal government from transporting oil and gas using existing pipelines in the state, according to a report Wednesday from The San Francisco Chronicle.
George Soros Quietly Poured $100K Into Local DA Race Without Anybody Knowing
George Soros helped tip another district attorney's race with more than $100,000 in support of his preferred candidate – and he did it without anybody finding out until after the campaign.
"Huge" American flag stirs controversy at Indiana college
A "huge" American flag put up by a local business near Anderson University has apparently caused a stir at the Indiana campus, prompting concerns from some faculty members and students worried about the flag potentially blocking the view of a "campus landmark."
College class studies fascism from "Mussolini to Trump"
A 15-year-old advanced topics in Italian class at Mount Holyoke College that studies fascism with a particular focus on the dictatorship of Benito Mussolini has updated its course content to include President Donald Trump.
Leading #MeToo California Assemblywoman Accused of Sexual Misconduct
"To see her be the face of the movement and have that draped around her, it's incredibly hypocritical."
New allegations in lawsuit by expelled male student over Oberlin College 100% conviction rate
Seek to file Amended Complaint after finding 2015 video in which Dean of Students allegedly "spoke openly about the gender bias with which she approached Title IX enforcement"
GOP Senate candidate defends sharing tweet that called for ban on mosques: 'So what?'
Gary Emineth, a Republican candidate for US Senate in North Dakota, defended in a radio interview Friday sharing an image on Twitter that said no more mosques should be built in the United States.
Judge: 1 October police evidence, body cam footage must be released
A judge in Las Vegas has ordered police to release 911 calls, body camera video and several other records that the department had sought to keep from the public until it concluded the investigation into last year's 1 October shooting.
Top Republicans in Pa. House, Senate to submit congressional map to Gov. Wolf
Facing a deadline imposed by the Pennsylvania Supreme Court, the legislature's top two Republicans said late Friday that they have agreed on a new map of congressional districts statewide to replace boundaries the court said were unconstitutional.
Trump declines to approve release of Dem counter-memo
President Trump is not ready to approve the release of a Democratic memo meant to rebut a document he declassified last week that was authored by Republicans on the House Intelligence Committee, the White House announced.
Snapchat pic prompts mandatory 'diversity training' at GW
The George Washington University is preparing to institute mandatory diversity training and a "bias incident reporting system" in response to a Snapchat photo that many students considered offensive.
Christian university promotes abortion to students via eugenics group
Originally known as "Center for Population Options"
Journalist calls for profs to drown conservative students
After conservative activist Charlie Kirk tweeted about conservative students being penalized for their views by professors, a liberal journalist replied that professors should drown the students instead of docking their grades.
Earth's Inner Core Shouldn't Technically Exist
One day, about a billion years ago, Earth's inner core had a growth spurt. The molten ball of liquid metal at the center of our planet rapidly crystallized due to lowering temperatures, growing steadily outward until it reached the roughly 760-mile (1,220 kilometers) diameter to which it's thought to extend today.
Researchers discover efficient and sustainable way to filter salt and metal ions from water
With two billion people worldwide lacking access to clean and safe drinking water, joint research by Monash University, CSIRO and the University of Texas at Austin published today in Sciences Advances may offer a breakthrough new solution.
Cheese triggers the same part of the brain as hard drugs, say scientists
Hooked on cheese? There's science behind your addiction
John Podesta's Cure for Climate Change: A Government in Charge of Your 'Family Planning'
John Podesta, former chief of staff for President Bill Clinton, chairman of Hillary Clinton's 2016 presidential campaign, and the current chair of the Center for American Progress, recently wrote an article in The Washington Post rallying all good progressives to cure the scourge of climate change by controlling the earth's out-of-control population explosion.
'Hire the best and fire the worst': Trump proposes biggest civil service change in 40 years
President Trump will seek to "hire the best and fire the worst" federal government employees under the most ambitious proposal to overhaul the civil service in 40 years, officials said.
Thanks to Tide Pod challenge, police warn traffic cones are not giant candy
Thanks to the recent trend of teenagers and adults eating Tide Pods for social media recognition, police in Ohio decided to issue a statement on Facebook in hopes of getting in front of the next potential forbidden fruit challenge: traffic cones.
UW-Stout students must appreciate 'social differences' to graduate
The University of Wisconsin-Stout approved a graduation requirement last year designed to ensure that students "appreciate cultural, economic, political, environmental, and social differences."
UMich presentation appears to "dignify and redeem" sex between men and boys
Women's studies professor seeks to reject "overly idealized imaginaries" of "queer kinship"
CNN Fawns Over Sister of North Korea's Dictator at Olympics
"Seen by some as her brother's answer to American first daughter Ivanka Trump"
Economy & Taxes
Rand Paul on Spending: "When Republicans Are In Power, There Is No Conservative Party"
SEN. RAND PAUL: When the Democrats are in power, Republicans appear to be the conservative party. But when Republicans are in power, it seems there is no conservative party.
International
Sweden Appoints Pakistani Muslim Head of National Heritage Board
And that marks the end of Sweden's national heritage.
Justin Trudeau corrects woman for using "mankind": "Peoplekind" is "more inclusive"
Canadian Prime Minister Justin Trudeau sparked a roar of applause during a town hall meeting Friday after he interrupted a woman to correct her use of the word "mankind."
Merkel Reaches "Costly" Deal to Form Coalition Government
To retain Chancellorship, Merkel hands over key ministries to left-wing coalition partner
Feminism, Swedish Style
A Swedish court ruled against the parental rights of Alicia, a Swedish citizen, and handed over her children (also Swedish citizens) to a foreigner who is known to have raped their mother, in the context of an Islamic sharia "marriage," when she herself was a child.
Bermuda becomes first place to reverse course, repeal gay marriage
The British territory of Bermuda has become the first jurisdiction to roll back same-sex marriage, less than one year after the unions were legalized by the socially conservative island's supreme court.
Somalian rapist who held sharp piece of wood to teenager's throat and told her "you can't be a virgin because you're white" is jailed for 11 years
Ahmed Abdoule told the victim not to look at him during his savage attack
Mad Max violence stalks Venezuela's lawless roads
It's midnight on one of the most dangerous roads in Latin America and Venezuelan trucker Humberto Aguilar hurtles through the darkness with 20 tons of vegetables freshly harvested from the Andes for sale in the capital Caracas.
Colombia and Brazil clamp down on borders as Venezuela crisis spurs exodus
Venezuela's neighbors plan to dispatch more security personnel while Brazil prepares to relocate thousands of refugees to country's interior
Turkey's New Constitutional Crisis Could End the Rule of Law
In refusing to release unjustly detained journalists, the lower courts are aiding President Erdogan's repression.
Indo-Anglians: The newest and fastest-growing caste in India
An influential demographic or psychographic is emerging in India – and it is affluent, urban and highly educated.
Ancient language, modern politics combine for gridlock in Northern Ireland
How long can a country – or an autonomous province – go without a functioning executive? Northern Ireland may be testing the limits of that question. Thirteen months ago, the governing coalition fell apart and talks have been ongoing ever since. The conflict involves several issues, but as the Washington Post reported yesterday, the biggest obstacle is status and funding for the Irish language and its native speakers:
Opinion
I Didn't Get A Free Pass Into America At Age Six, And Neither Should "Dreamers"
Our parents respected America enough to not come here illegally, even if it meant being imprisoned, tortured, or even executed while they awaited legal entry.
How Crazy? California Crazy
Last week some readers thought I had taken leave of my senses when I wrote that—relatively speaking (the key qualifier)—Jerry Brown is about the only adult in the room among California Democrats (though this may apply to California Republicans, too, as I'll demonstrate shortly). I wrote: "If you doubt me, just wait till we have a governor named 'Gavin' next year (which California richly deserves), and you'll see what I mean."
Senator McCain Is Repeating a 1986 Mistake on Immigration
In 1986, President Ronald Reagan worked with Congress to pass the Immigration Reform and Control Act. This bill, sold to Reagan and the public as a crackdown on illegal immigration, was a trade-off much like what seems to be materializing in Washington right now. In exchange for the legalization of roughly 3 million unauthorized immigrants, the border would be secured and illegal crossings curbed. Predictably, the Democratic Congress completed the amnesty but never secured the border.
California's Future Looks Depressingly Clear
If we thought California was liberal before, apparently we haven't seen anything yet.
Trump stays off Twitter to avoid killing State of Union buzz – ANALYSIS
There is a pattern to State of the Union addresses: The president declares the state of the nation is glowing; the opposition party reacts with skepticism; then the two sides fight over which side won the night.
The new transphobia: Having "genital preferences"
There's a really great interview over at the Weekly Standard this week which I wanted to point out for you. Jonathan Last spoke to Ryan T. Anderson, author and Senior Research Fellow at the Heritage Foundation.
No surprise. Male mentors now significantly less likely to work with women
The law of unintended consequences appears to be paying a visit to the #MeToo movement. A new survey indicates that male professionals are now significantly more unwilling to take on the role of mentor for female colleagues, hold one-on-one meetings with them or meet with women after hours and outside the workplace. While this was predicted early on by some, this is the first tangible evidence that it's already happening.
FaceBook, Google Institute #MeToo Code of Conduct: If You Ask a Woman Out More Than Once, You're a Sexual Harasser
On one hand, it is true that "harassment" is defined as repeated unwanted contacts, so limiting the contact to "one time" eliminates that.
State of the races: Tarkanian in trouble and 4 more thoughts on 2018 elections
Too many Republican voters are overly optimistic about November.
LGBT Vigilantes Find New Bigot Nests
The LGBT Eye of Sauron now turns inward in its relentless search for new forms of oppression to resist. From a Slate piece about gay-dad bigotry against other gay dads.
Conservatives are about to get hosed on spending, debt, and health care
And they say RUSSIANS engineered the election.
I Should Know: Dems' Intel Abuse Is Reminiscent of My Work for Ceausescu
Seen from my vantage point, the four-page FISA abuse memo authored by Rep. Devin Nunes is proof that former president Barack Obama and Democratic Party leaders wanted to transform the U.S. into a Russian-style intelligence dictatorship — and the FBI into a KGB-style instrument for rewriting American history by smearing its capitalist politicians.
Rand Paul May Be a Game-Changer as He Gets Behind This Steve Bannon-Backed Candidate
Right now in Arizona there is a three-way race. None of the choices are great conservative choices but there is definitely one that is less bad than the other. The best choice, in my opinion, is Representative Martha McSally. McSally is an anodyne Republican with a great biography. The wild card in the pack is former Sheriff and convicted felon Joe Arpaio. Arpaio is a sad story of a guy who started out doing the right thing for the right reasons and then he started reading his own press clippings and went off the rails. He trails the field but it is thought that he doesn't draw votes from McSally but he does cut into the base of the third candidate, former state senator Kelli Ward.
The Social Justice Olympics
Note to all the athletes representing Team USA in PyeongChang right now: there is NO medal for winning the social justice woke competition of the Olympics. That's not going to stop them from trying, apparently.
Democracy Dies in Smugness
Review of 'The People vs. Democracy' By Yascha Mounk
4 Keys to Understanding the Investigation of a Loan Helping Bernie Sanders' Wife
Sen. Bernie Sanders, I-Vt., is keeping quiet as a federal grand jury investigates a bank loan to a now-defunct private college once run by his wife.
Trump Derangement Syndrome Fuels Propagandistic Children's Books
Today one of the popular themes of political children's books is that as soon as you're born you're a victim because of your sex or skin color.