Another "quick takes" on items where there is too little to say to make a complete article, but is still important enough to comment on.
The focus this time: Just give 'em a Pepsi!
First, a little bit of mood music:
Carrying on…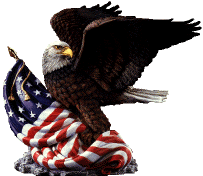 How oppressed can you be when you are not only allowed to flaunt the law with impunity, but actually receive institutional privilege that not even citizens have?
" The University of California Board of Regents recently passed a regulation capping the number of out-of-state students permitted at UC colleges, limiting the total number to 18 percent of the student body on most campuses.

"Yet that 18 percent cap will not apply to students who are in the country illegally.

"The Board of Regents passed the regulation, known as Policy 2109, after California lawmakers threatened to withhold nearly $20 million in public funds if an out-of-state cap was not put in place. Currently out-of-state students constitute 16.5 percent of the UC student body."
That's right, the University of California is discriminating against its own citizens and legal immigrants, in order to give unearned privilege to alien nationals who are not even legal residents of this country.

Of course, there are plenty of benefits to go around for citizens and legal residents in colleges… provided that they are "Social Justice Warriors", of course.
"Franklin College is offering a free 'Social Justice Certificate Program' to help students, employees, and alumni develop the skills to become an 'effective advocate for social justice.'

"'The Social Justice Certificate helps participants develop tools necessary for advancing social justice in various aspects of their personal and professional lives,' the school states on its website, elaborating that 'The certificate series offers a theoretical framework for understanding issues of social justice, helps participants develop the skills necessary for social justice work and gives participants direct experience communicating across differences.'"

But don't worry, sooner or later they will make sure you have a place in college… provided that you are woke enough.
"A recent academic conference on advanced manufacturing techniques was interrupted for an hour-long workshop on microaggressions.

"Louisiana State University hosted its second annual Consortium for Innovation in Manufacturing and Materials (CIMM) RII Symposium on July 24, but some attendees who showed up expecting to learn about advances in engineering were surprised to find themselves instead 'dealing with snowflakes and trigger warnings.'

"Such was the sentiment expressed on TigerDroppings, a forum for LSU fans, by a user going by the moniker 'CuseTiger,' whose profile indicates that he or she is a graduate student with an affinity for Syracuse University.

"'Who all has had implicit bias, sterotypes, microinsults, microaggressions, and [T]itle IX training?' the post asks. 'Cause I'm at an engineering symposium in lod cook today and have been dealing with snowflakes and trigger warnings all morning. They scheduled an hour for us to learn about all this.'"
Ah college, it's not about learning now-a-days, but rather about indoctination.
TTFN.