Another "quick takes" on items where there is too little to say to make a complete article, but is still important enough to comment on.
The focus this time: We can only have diversity when all dissenting views are crushed.
First, a little bit of wisdom:
Carrying on…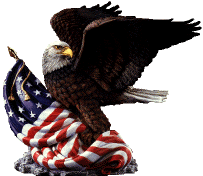 When you conflate mere dissent from the cult of diversity with actual hate and acts of violence, you do not delegitimize the former, but legitimize the later. Vagueness then, doesn't seem so wise…
"According to the [Pennsylvania State] university website, the report was put together by the Office of the Vice Provost for Educational Equity, a department that is dedicated to 'fostering diversity and inclusion at Penn State and creating a climate of diversity, equity, and inclusion throughout the University's faculty, staff, leadership, and student body.'

"The published report, however, does not define or elaborate on the term 'negative diversity comments,' and does not list examples of the allegedly bias-motivated incidents.

"'One report from University Park was related to political verbal attack and harassment from community and alumni members to student,' the report continues, later documenting another 'political verbal attack posted on a social media site.'"
But that's just some crazy college, it's not like people in the real world, right?

Even if a business doesn't discriminate against customers in any way, shape, or form, they can still be banned from offering services if it is revealed that they are thoughtcriminals.
"Steve owns and operates Country Mill Farms, an organic apple farm located 22 miles outside of East Lansing in Charlotte, Michigan. Since 2010, his farm has participated in the East Lansing Farmer's Market. While at the market, Country Mill has always complied with East Lansing laws, including its 'Human Relations' law that makes it illegal for public accommodations to discriminate based on sexual orientation and other classifications and to publish any statement indicating someone is unacceptable because of these classifications.

"As a Catholic taught to treat everyone with dignity and respect, Steve has gladly served and sold apples to all comers, regardless of their sexual orientation. Steve doesn't discriminate. Okay, so what's the problem then? Well, in 2016, Steve posted on the Country Mill Facebook page about his Catholic belief that marriage should be between one man and one woman and that his farm could only host weddings consistent with his faith.

"Well, that did it. Normal rules go out the window when that subject comes up. Although his decision violated no law in Charlotte, it did violate East Lansing's orthodoxy on that issue. After hearing about Steve's beliefs, East Lansing officials expelled Steve, telling him that Country Mill could no longer participate in the Farmer's Market. When Steve asked why, the officials responded that County Mill's 'general business practices' outside the city had violated East Lansing's 'anti-discrimination' law. As proof of his wrongdoing, officials pointed Steve to his Facebook post that explained his religious beliefs.

"So let's be clear here. Steve violated no law in Charlotte where he lives and works. He violated no state law. He violated no federal law. In fact, he violated no East Lansing Law. Whether in East Lansing or outside it, Steve sells his apples to anyone. And whether in East Lansing or outside it, Steve has the First Amendment freedom not to promote events that violate his conscience. But when Steve posted his religious beliefs on Facebook from 22 miles outside of East Lansing, the city excluded Steve's farm from doing business within East Lansing."

Of course, they won't just wait until you out yourself…
"Every Student Succeeds Act (ESSA), a federal bill focused on the buzz-phrase 'Social Emotional Learning' (SEL), the latest craze in public education. Schools in states that have ESSA legislation on the books can use the Devereux Student Strengths Assessment (DESSA) to fulfill ESSA paperwork requirements.

"'…every month the teacher must answer 72 questions about each of the perhaps dozens of students in her class. She must assess whether the student "carr[ies] himself with confidence," whatever that means for a 5-year-old, and whether he can "cope well with insults and mean comments."'

"'… Dr. Cerundolo's alarm at the imposition of DESSA is shared by at least some New Hampshire teachers. One of them contacted Ann Marie Banfield, Education Liaison for Cornerstone Action in New Hampshire, to express her objections to completing the DESSA forms on her students. The teacher was especially troubled that the school neither sought parental consent nor even notified parents that their children were being screened by amateurs for mental-health issues. As the mother of public-school students, she worried that other teachers were completing this assessment on her children.'

"You read that right: if you live in an ESSA state, your child's mental health will be assessed by a non-medical professional in a non-medical context. The paperwork will not be protected by HIPAA laws, which means that the school district can share a teacher's assessment of your child's mental health with literally anyone. Parents are not asked for permission before the DESSA is administered, nor do they have any say over where the records go once they are obtained."
Gotta make sure everyone thinks the same thing, because nothing says "diversity" like absolute uniformity in thought!
TTFN.