News of the Week for Sept. 17th, 2017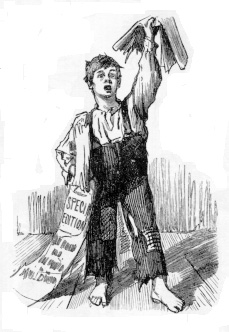 Gun Rights
Border farmer has guns taken after confronting man armed with a knife at his home
A FATHER who armed himself with an unloaded rifle during a home invasion has been left wondering what he could have done differently, after having his guns seized.
Expanded Gun Rights on Federal Land Approved by House Panel
Hunters and gun enthusiasts would face fewer restrictions on using their weapons on federal land under a broad legislative package the House Natural Resources Committee approved Sept. 13, despite unanimous Democratic opposition.
California passes bill to take guns from those in the "Hate Crime Loophole"
Lawmakers this week unanimously approved a bill to strip gun rights from those convicted of misdemeanor hate crimes.
Hide the Decline
Environment &
"Green Energy"
Canada now investigates 'climate denial'
It's like something out of George Orwell's 1984.
Obamacare
Government in Healthcare
The Health Care Nightmare Republicans Aren't Talking About (Anymore)
Martin Gottesfeld was featured by Michelle Malkin for defending Justina Pelletier when she was maimed at Harvard-affiliated Boston Children's Hospital (BCH), leading to his imprisonment without bail by a Harvard-affiliated judge and Obama-appointed prosecutors.
Even Dems who aren't co-sponsoring Bernie's Single-Payer plan want Single Payer
Chris Murphy (CT) seeks "natural transitioning to a single-payer system"
California Denies Women Choice To Save Babies Through Abortion Pill Reversal
California's nursing board's sudden reversal seems a direct effort to deny a woman access to her own choice during an unexpected pregnancy.
Texas's Abortion Dismemberment Ban Goes To Trial Aimed At Supreme Court
A judge says it's questionable for Texas to ban abortionists from tearing babies apart while alive before pulling them from their mother's wombs. Texas's attorney general begs to differ.
The Single-Payer "Cost-Effectiveness" Mystery
If universal coverage is the sine qua non of health-care reform, then I can understand the appeal of a single-payer system, such as the one Bernie Sanders recently proposed. Single-payer is a conceptually simple way to ensure that every American receives the same coverage. Advocates are on much shakier ground, however, when they claim that single-payer is not merely more equitable, but more cost-effective as well.
Sen. Cassidy Claims He Almost has Votes to Repeal Obamacare
Maybe this time?!
War & Terror
Multiple injured after terrorist attack in London subway
An explosion ripped through a packed London subway train during the Friday morning rush hour, sending at least 18 people to the hospital, in what officials declared is a terrorist attack.
Two Separate Terror Attacks in France Today, One Suspect Still on the Loose
French police have one terror suspect in custody and are on a manhunt for another terror suspect after two separate attacks today.
North Korea Launches Another Missile Over Japan
"Japan is no longer needed to exist near us."
National
Portland Police purge gang database because not enough white people on it
The fantasy that without discrimination, every demographic slice of the nation would be proportionately represented in every aspect of human endeavor – good and bad – has become official dogma in much of government. The end result is often tragic. Let's hope this step by the Portland Police Bureau does not end up allowing gangs more leeway to inflict harm on others.
GOP Congressman: "Republicans Have Effectively Given Chuck Schumer Operational Control of Senate"
Rep. Tom McClintock (R.-Calif.) said on the House floor on Thursday that Senate Republicans had surrendered operational control of the Senate to Senate Minority Leader Chuck Schumer (D-N.Y.)—and that the debt limit and spending dealt that President Donald Trump had made with Schumer was evidence of that.
Iowa State requires applicants agree to "diversity and inclusion" pledge
"It's the responsibility of everyone"
The majority of people believe Google is feeding us biased results, and some are taking action
Google is the largest search engine in America, thus controlling the vast majority of the information we get about the world around us. With all the firings of those guilty of wrong-think, YouTube censorship, and suspected search result manipulation, people have been losing their trust in the search engine's ability to dole out information fairly.
Councilman resigning after secret "furry" life revealed
A Connecticut councilman is resigning after his profile on a website catering to "furries" appeared on social media – but the outgoing first-term Democrat insists his animal costume fetish has "nothing to do with sex."
Cornell student gov demands "repercussions" for "hate speech"
Members of the Cornell University Student Assembly (SA) are calling for "repercussions" against a fraternity after one of its members was heard chanting "build a wall."
After calling suicidal texts "dating violence," Notre Dame talks settlement with expelled student
University's idea of "harassment" is normal relationship behavior, judge says
Professors told to report students who make campus "less inclusive" to Behavior Assessment Team
Team to "monitor" individuals to ensure "positive behavior change"
Report: Google Bias Against Leading Conservative Websites Is Real
A new research paper from Leo Goldstein claims to have quantified Google's bias against leading conservative sites in search ranking, especially (but not exclusively) in the area of climate change.
Morning Joe Praise for Trump "Shift": "Best . . . 10 Days of Trump Presidency"
"Everywhere I've gone, people have been talking about Donald Trump's . . . shift."
Eyes on 2018 as 3rd House Republican Says He'll Retire
A second-term Republican congressman announced Monday he would not run for re-election next year, becoming the third targeted GOP member in the past week to retire as the party faces a potentially difficult fight to maintain its majority in 2018.
Study Finds Non-Citizens Are Unknowingly Registered to Vote
A review of New Jersey's publicly available voter records has uncovered hundreds of non-citizens registered to vote in 11 of the state's counties.
Seattle Mayor Ed Murray to resign following multiple accusations of sexual abuse
Seattle Mayor Ed Murray has announced plans to resign following multiple accusations of sexual abuse after a fifth accuser — the mayor's younger cousin — came forward and alleged that Murray repeatedly molested him in the 1970s.
Hillary Clinton Explains Orwell's 1984 With Hilarious Results
Former Secretary of State and totally failed presidential candidate Hillary Clinton laughs at the dimwits and imbeciles lining up to buy her book.
Poll: Majority of California Democrats don't support free speech
A poll of California voters found a majority believe free speech is being taken too far by allowing white nationalist groups to hold public rallies.
Thanks to SCOTUS, the Trump Travel Ban Controversy Is Ending With a Constitutionally-Righteous Whimper
Though it wasn't widely-covered, the Trump administration yesterday won another modest victory at the Supreme Court. SCOTUS held that the administration could block entry of about 24,000 refugees on the grounds that they didn't have the necessary "bona fide" connection with persons or entities in the United States.
Black Rap Artist Hangs White Child In New Music Video
A prominent rapper who goes by the handle XXXTentacion has released a new music video depicting him hanging a young white boy from a noose while a young black boy and audience observe.
House Passes Amendments to Stop DOJ's Civil Asset Forfeiture Program
The one issue that brings everyone together!
Caught giving cops a fake server, Xavier Becerra clams up
California's illegal alien-supporting attorney general, Xavier Becerra, has been curiously silent about that fake server he handed over to cops to obstruct their Imran Awan investigation, according to a new report from the Daily Caller. The broader scandal was outlined in this piece by Thomas Lifson yesterday.
Profs petition to get pro-colonialism article retracted
Several professors have launched a petition seeking to take down an "appalling" academic essay that extols the benefits of Western colonialism.
Joe Biden compares supporters of due process to "Nazis" who marched in Charlottesville
"I'm gonna make an analogy, it's gonna get me in trouble"
Attorneys Suspect Motel 6 Calling ICE on Undocumented Guests
On a hot Wednesday in June, Manuel Rodriguez-Juarez, a 33-year-old landscaper, got into an argument with his live-in girlfriend.
Retired appeals court judge: 'I pay very little attention to legal rules, statutes, constitutional provisions'
Recently retired federal appeals court Judge Richard Posner said he rarely looked to legal rules when deciding cases and often sought to skirt Supreme Court precedent.
City Council Agrees to Allow Non-Citizens to Vote in College Park, MD
We're reaching levels of liberal lunacy never before thought possible.
Reed College Students Protest Western Civ Program as "Eurocentric"
"I'm sorry, this is a classroom space and this is not appropriate."
Transgender Cult Update: Woman, 60, Assaulted by Activists in London
Maria MacLachlan, a 60-year-old woman, was attacked by transgender activists Wednesday evening at London's Hyde Park, where feminists had gathered at Speakers' Corner after the venue for their event, featuring Professor Julia Long, had been canceled due to "safety concerns."
Verdict Announced in Stockley Murder Trial
Local news stations are reporting that St. Louis Circuit Court Judge Timothy Wilson has rendered a "Not Guilty" verdict in the Jason Stockley murder trial, which I discussed here yesterday. The Judge issued a 30-page ruling, a copy of which can be read here. Al Watkins, the attorney for Anthony Lamar Smith's fiancee, acknowledged Judge Wilson's professionalism but said he finds the ruling "appalling….The family is sorely disappointed. The community will be appropriately sorely disappointed."
Read the verdict in the Jason Stockley murder case
Judge Wilson ruled the state "failed in its burden" to prove Jason Stockley was guilty of first-degree murder and armed criminal action
Conservatives Balk at Talk of Trump Amnesty Deal With Democrats
President Donald Trump and Democratic leaders asserted that they haven't reached a deal to give legal status to those who came to the country illegally as children—but one seems to be pending.
Chuck Schumer caught on hot mic saying Trump "likes us"
Senate Minority Leader Chuck Schumer was caught on a hot mic Thursday saying, "He likes us. He likes me anyway," about President Trump.
Police union wants professor fired over "dead cop" tweets
The head of the city's largest police union is calling for the firing of a John Jay College professor after he tweeted "it's a privilege to teach future dead cops."
Mind-Altering Cat Parasite Just Got Linked to a Whole Lot of Neurological Disorders
"This study is a paradigm shifter."
Progressives' frustrations with Feinstein spark talk of 2018 Senate challenge, report
Sen. Dianne Feinstein's solid stature on Capitol Hill and in California Democratic politics may be in peril, with progressives purportedly frustrated enough about her views on President Trump, DACA and single-payer health care to possibly mount a 2018 challenge for her Senate seat.
St. Junipero Serra statue at Santa Barbara mission beheaded, drenched in mock blood
The Catholic missionary saint is the muse for more social justice "art"
Economy & Taxes
NAFTA: Liberals fish for union support in vote-rich Ontario with "right to work" fight
Right to work laws give employees the ability to choose whether they want to be in a union or not, and the Trudeau Liberals are trying to make their removal part of NAFTA negotiations.
French President's Push For People To Work For A Living Is A Cautionary Tale For America
An economy cannot thrive if employers aren't permitted to fire their employees and if businesses aren't free to solve problems internally.
International
Brexit: What are Henry VIII powers?
A set of laws that Britain's most famous monarch enacted will be used to help the Government steer through the catch-all law extrapolating the country from EU rules and regulations.
Venezuela Supreme Court has staged effective coup: jurists' group
Venezuela's Supreme Court has progressively dismantled the rule of law, becoming an instrument of President Nicolas Maduro's government in what amounts to a coup against the constitutional order, an international human rights group said on Tuesday.
Venezuela: UN warns of possible crimes against humanity
UN rights chief Zeid Ra'ad al-Hussein calls for investigation into possible rights abuses by Venezuelan security forces.
Parliament Member: White Britons Need to Learn from Muslims to Make a Better UK
So, British natives are the problem. Got it.
Comparing Australia Day to Holocaust 'offensive', Federal Government says after Moreland council vote
Melbourne councils dumping Australia Day celebrations are being extreme and divisive, and comparing the history of the date to the Holocaust is offensive, the Federal Government says.
EU Tells Poland To Roll Back Judicial Reform, Issues One-Month Ultimatum
UK's Nigel Farage slams the EU for "Soviet-style bullying" of Poland and Hungary
China used to harvest organs from prisoners. Under pressure, that practice is finally ending.
China's organ-transplant system was once a cause of international scorn and outrage, as doctors harvested organs from prisoners condemned to death by criminal courts and transplanted them into patients who often paid dearly for the privilege.
Tour group offers holidaymakers chance to work in North Korea's rice fields
Having recently threatened to turn the US to "ashes and darkness", North Korea has once again put the world on edge with another missile test over Japan. Meanwhile a new round of sanctions threatens to further starve, literally and economically, a country whose people are reportedly enduring the worst famine in two decades.
Boris Johnson's 10-point plan for a successful Brexit
Boris Johnson has laid out his vision for Britain's departure from the European Union. Here is his 10-point plan for a successful Brexit.
Opinion
A Policy of Censorship More Extreme Than Google
By now, we've all heard about James Damore, the software engineer who authored a memo suggesting that the tendency of more men than women tend to pursue careers in technology may be explained at least in part by biological differences. Qualified scientists have confirmed that the scientific facts cited by Damore are accurate to the best of our knowledge at this time, but Google nonetheless fired Damore for "advancing harmful gender stereotypes," raising concerns from many that the company is inhospitable to those who do not conform to a very narrow, politically correct ideology. From my own experience as a software engineer who has worked at several companies and holds degrees from two universities, I can attest that this problem is not unique to Google but is widespread in both industry and academia.
Is America's Future For Race Relations Houston Or Charlottesville?
Amid all the sad stories, Harvey has fostered multi-generational, multi-ethnic reconciliation—hammer by hammer, and wheelbarrow by wheelbarrow.
Have Colleges Completely Lost Their Minds?
Monty Python fans may remember the long sketch about the "lethal joke" that was so funny you would die from laughter, and which was weaponized for battlefield use in World War II. (If you have 10 minutes you can watch the sketch here.) The sketch culminates in the worldwide banning of jokes of mass destruction through the Geneva Convention, but it seems the University of Oregon takes the idea seriously.
The Death of a Dishonest Feminist
A once-famous man-hating lunatic has gone on to her eternal reward
Trump advisor on Schumer/Pelosi deal: Trump realized "People really f***ing hate me"
A memorable quote from an Axios source, but obviously, transparently false. Not once in his 71 years has Donald J. Trump believed that people really f***ing hate him. This is a guy who convinced himself that he lost the popular vote last year only because a few million illegals voted for Hillary Clinton.
They All Faced the Same Way
Reading Kevin Williamson's piece today, I had a memory. Writing about the East German Communists, Kevin says, "They told the subjects of their totalitarian rule that the Wall was built to protect socialism from the evils without, but of course it was designed to stem migration out of East Germany."
The Uncomfortable Truth About Campus Rape Policy
At many schools, the rules intended to protect victims of sexual assault mean students have lost their right to due process—and an accusation of wrongdoing can derail a person's entire college education.
The Creepy Munchausen Moms Who Promote Childhood Transgenderism
We can't click fast-forward on the story and see what kind of life "Ellie" Ford will be living in 15 or 20 years, nor can we click the rewind button and go back to examine the circumstances that led to such a weird decision. Vanessa Ford's narrative of how she knew that her son's "true self" was a girl named "Ellie" is a tendentious rationalization, reflecting her own prejudices in favor of the transgender agenda. She is exploiting her own child in order to elicit sympathy for herself
Nikki Haley for the First Woman President
I know it's premature, since I predicted (and I stand by it) that Donald Trump would win reelection handily in 2020, but more and more I am convinced that Nikki Haley should be our first woman president.
Steve Bannon Is Not Trump or Trumpism
Try as he might, the former chief strategist cannot make a coherent movement out of Trump's inconsistencies.
"Chuck and Nancy" should bring these three suggestions to dinner
Senate Minority Leader Charles E. Schumer (D-N.Y.) and House Minority Leader Nancy Pelosi (D-Calif.) will dine with the president at the White House tonight. Other than loads of flattery and some New York stories, Schumer and Pelosi might want to bring some ideas with them.
The Mythical Constitution
The nation marks the 230th birthday of our Constitution this weekend. On Sunday, many Americans of all political persuasions who are aware of Constitution Day will praise the Framers of that document and express gratitude that they live under its protections.
The Second Betrayal at the White House Dinner That No One Is Talking About
On Wednesday night, in the murky waters of the still undrained D.C. swamp, President Trump had dinner with Chuck Schumer and Nancy Pelosi.
Particularly if you support Trump, you need to oppose an amnesty sellout
Amnesty is the gateway drug to a failed Trump presidency.
Three Cheers for Imperialism
It stands to reason that any academic who stands up for old fashioned imperialism is asking for it. Last week, Third World Quarterly (does that just sound like the best name ever?) published "The Case for Colonialism," by Prof. Bruce Gilley of Portland State University.
Germans have no sense of humour
Actually that is of course well known to be untrue. Many Germans do have a sense of humour, however SJWs and politicians, particularly politicians facing campaigns from populists, generally speaking do not.
New York Fashion Week Shows How Out of Touch Designers Are With Everyday Americans
Every week, The Daily Signal's "Problematic Women" shines a spotlight on strong conservative women, current events, and the hypocrisy of the "feminist" left. Co-hosted with Bre Payton of The Federalist, this week's episode takes on popular dating site OKCupid's decision to promote Planned Parenthood, and the fashion industry's latest attempt to insert themselves into the political debate.
You Can Call House Speaker Paul Ryan the Road Warrior
Scream and rail about the Mitch McConnell/Paul Ryan establishment wing of the GOP, all you want, but Paul Ryan is on the ground and raking in the greenbacks to keep the party moving forward.
Banishing regulatory "dark matter"
Cutting through the confusing nomenclature helps to shrink the bureaucracy
The Western View: Bundy Trials
If you've been following the Bundy trials, you've probably noticed there's a trend going on, and it is not the trend people might have expected. The trend is against the government – they are losing most of their cases.
Diversity Can Spell Trouble
America is experiencing a diversity and inclusion conundrum—which, in historical terms, has not necessarily been a good thing. Communities are tearing themselves apart over the statues of long-dead Confederate generals. Controversy rages over which slogan—"Black Lives Matter" or "All Lives Matter"—is truly racist. Antifa street thugs clash with white supremacists in a major American city. Americans argue over whether the USC equine mascot "Traveler" is racist, given the resemblance of the horse's name to Robert E. Lee's mount "Traveller." Amid all this turmoil, we forget that diversity was always considered a liability in the history of nations—not an asset.
I'm a T-Shirt Maker With Gay Customers and Gay Employees. I Still Was Sued.
In 2012, my promotional printing company, Hands on Originals, was approached by a customer to print a message that conflicted with my conscience. When I said no, they sued me.
How The Seriously Mentally Ill Have Been Abandoned By Our Mental Health Systems And Services
DJ Jaffe is executive director of the think tank, Mental Illness Policy Org, and author of the book, "Insane Consequences: How the Mental Health Industry Fails the Mentally Ill." On this episode of Federalist Radio, Jaffe shares stories of how the government and our mental health system have shunned 10 million adults who are considered seriously mentally ill.