California's new euthanasia law, for now at least, allows for hospitals and doctors to refuse to proactively kill off their patients. However, a new lawsuit is arguing that not aiding and abetting the killing of a patient is a form of abuse!
"The lawsuit seeks unspecified damages for alleged fraud and elder abuse.

"UCSF did not comment on the accusations, but said its medical center was 'one of the first hospitals in the state to develop the process for implementing' the new law. The hospital 'respects clinicians' rights not to participate,' the university said, but in such cases, a written policy statement tells patients that a social worker 'will assist you in finding a doctor who has agreed to participate.'

"That never happened."
But is this just a case of having to suspend one's own morals to comply with another's suicidal desire?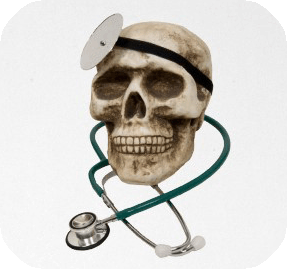 No.
"Specifically, doctors and hospitals are provided clear and explicit conscience protections in the law. No hospital or physician can be forced to participate or refer in an assisted suicide

"Demonstrating the disingenuousness of the lawyers bringing suit, that provision was–as the story reports–required to induce the California Medical Association to go neutral on the law, without which it almost surely would never have passed.

"The primary claim is elder abuse. If that theory prevails, not helping kill a patient would become a form of abuse! Unthinkable.

"The plaintiffs also contend that the hospital had assured Dale she would be able to receive assisted suicide, and then failed to follow through. I don't know if that kind of statement would be actionable or not since there is no legal duty to do the deed, as it were."
Considering the precedent of European countries such as Belgium, this conscience protection may itself be euthanized.