News of the Week for June 25th, 2017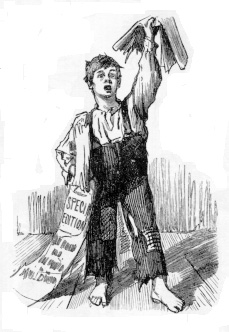 Gun Rights
After Scalise Shooting, GOP Congressman Seeks to Override D.C. Gun Laws
Following Wednesday's shooting of House Majority Whip Steve Scalise (R-La.) and four others in Alexandria, Va., Rep. Thomas Massie (R-Ky.) introduced legislation on Thursday that would require the District of Columbia to recognize out-of-district concealed carry permits for firearms.
Hide the Decline
Environment &
"Green Energy"
What happened to the traditional role of skepticism in climate science?
Traditional science required a skeptical view of one's own findings until they could be replicated, especially by others. Unfortunately, skepticism has been deleted from the latest edition of "On Being a Scientist," a widely-read booklet published by the National Academies of Science. When I asked the NAS about this unfortunate deletion, they explained there was insufficient space to include this fundamental aspect of doing science. Yet I counted nearly 10 pages of white space in the new edition.
Obamacare
Government in Healthcare
Senate Unveils Its Obamacare "Repeal"
Senate leadership has just released their attempt at a repeal of the Patient Protection and Affordable Care Act, otherwise known as "Obamacare."
Netherlander Euthanasia Guru Bemoans His Handiwork
Boudewijn Chabot was the Netherlander psychiatrist who assisted the suicide of a deeply depressed woman who wanted to die after the demise of her two children. All she wanted to do was be buried between them. Chabot met with her four times over several weeks–never engaged actual treatment–and then supplied her with poison pills, which she took. He watched as she died.
Donald Trump Is Right: You Can Repeal Obamacare And Still Cover Everyone With Pre-Existing Conditions
Liberal tongues were wagging all over the internet on Friday, because Donald Trump promised to repeal Obamacare, while guaranteeing health insurance coverage to those with pre-existing conditions. They claim Trump's goal is impossible. But the joke's on them, because in this case, Donald Trump is right.
Illinois Compels MDs to Discuss "Benefits" of Abortion
I have predicted that "medical conscience" will become a huge social controversy in the next decade, as culture of death proponents seek to force pro-life and Hippocratic Oath-believing doctors out of medicine by compelling them to be complicit in life-taking acts such as abortion and assisted suicide.
Trump Attempts to Save Senate Obamacare Bill by Calling Ted Cruz Personally
I can't imagine what he could have said to put enough shine on the current version of an Obamacare replacement bill that would persuade Senator Cruz to embrace it.
California Single Payer is dead….for the time being
Fatal flaws led to its swift demise in the state's Assembly.
(Re)Peeling An Onion: Obamacare Edition
Obamacare, like ogres and onions, stinks and has layers. Repealing it involves removing those layers and at the very least putting things back the way they were (ideally, making them better.)
War & Terror
China May Soon Establish Naval Base in U.S. Ally Pakistan
Nuclear-armed Pakistan is a key ally of the United States — but the relationship is far from untroubled. And one of Washington's main geopolitical rivals appears ready to step in.
Terrorism, Et Cetera
There was a terrorist attack Sunday night in London and, by all indications – i.e., a white suspect who plowed his vehicle into a crowd leaving a mosque – this would appear to be an anti-Muslim terror attack. As Greg Palkot said on Fox News, this looks like a "reverse copycat" of the June 3 jihad attack on London Bridge that killed eight people.
The Left-Wing Terrorist's Capitol Hill Coup d'Etat
A Democrat-controlled House would overturn the election and impeach Trump.
A Century After the US Entered World War I, Modern-Day Trench Warfare Continues in Ukraine
On April 2, 1917, U.S. President Woodrow Wilson stood before a joint session of Congress, asking for a declaration of war against Germany so that the world would "be made safe for democracy."
Brewery creates "F*** you, I'm Millwall" beer in honour of man who took on London Bridge attackers
A Swedish brewery as launched a beer called "F*** you, I'm Millwall," named after the words used by a victim of the London Bridge terror attack as he fought back against the assailants.
Feds Investigating Attack on Officer at Flint Airport as Act of Terror; Attacker Yelled "ALLAH AKBAR"
The FBI is investigating the stabbing of a police officer at a Flint, Michigan airport as a possible act of terrorism.
Brussels train station attacker, who shouted "Allahu akbar," id'd as Moroccan national
The man who attempted to detonate a nail bomb at a Brussels train station and shouted "Allahu akbar" on Tuesday has been identified by Belgian authorities as a 36-year-old Moroccan national.
Trump supporter run down, stabbed after political rally
The pro-Trump supporter Tony Forman was right in the middle of a recent protest in Cathay where emotions ran hot over the sanctuary city controversy, but nothing like the violence that's left Foreman now fighting for his life.
Man Charged with Threatening Ohio Rep: "We're Coming to Get Every Go**amn One of You"
Let members of Congress concealed carry. NOW.
Jason Chaffetz Death Threat: "Prepare for the Battle, Motherf***er"
Rep. Jason Chaffetz (R., Utah) has released an office voicemail from March in which a man from Florida threatened to "hang [Chaffetz] from a lamppost."
30 GOP Congressmen Have Been Attacked or Threatened Since May
A total of 30 Republican members of Congress have either been attacked or revealed that they were the victim of a death threat since the beginning of May.
National
Sen. Kamala Harris likely to face lawsuit over California attorney general conduct
Sen. Kamala Harris, D-Calif., will likely lose an effort to get a judge to dismiss a lawsuit alleging that she abused her authority as California's attorney general.
Supreme Court rules the government can't refuse to register trademarks considered offensive
Asian-American band wins challenge to disparagement ban in federal law.
Supreme Court unanimously reaffirms: There is no "hate speech" exception to the First Amendment
From today's opinion by Justice Samuel Alito (for four justices) in Matal v. Tam, the "Slants" case
Pat Boone to Trump: Get Help from an "Accomplished Comedy Writer" If You Must Tweet
Entertainer and political activist Pat Boone told PJM he's "90 percent" satisfied with President Trump's job performance but encourages him to stop using Twitter or hire a professional comedy writer to inject "wit" into his tweets.
East Lansing Bans Apple Farmer From Market For Being A Faithful Catholic
East Lansing is so intolerant of Steve Tennes's religious viewpoint that it is willing to monitor Steve's Facebook posts and punish Steve for what he says and does outside of East Lansing.
Skittles Is Accused of Racism for Making White Skittles
A marketing ploy in support of LGBT organizations backfired.
Obama NSC Advisor Susan Rice's Unmasking Material is at Obama Library
Judicial Watch today announced that the National Security Council (NSC) on May 23, 2017, informed it by letter that the materials regarding the unmasking by Obama National Security Advisor Susan Rice of "the identities of any U.S. citizens associated with the Trump presidential campaign or transition team" have been removed to the Obama Library.
Sources: Heller gets Democratic opponent for 2018 race
Rep. Jacky Rosen (D-Nev.) plans to run against Republican Sen. Dean Heller for his Senate seat in Nevada, according to multiple people familiar with her plans.
Another Left-Wing Science Scandal
Glyphosate is the active ingredient in RoundUp, the most widely used herbicide in the world. Glyphosate is a non-selective herbicide, meaning it will kill just about any plant. Since it would kill the crop as well as the weeds, for quite a few years it couldn't be used over the top of an emerging crop. Instead, its use was restricted to lower-value burndown situations, where weeds in a field would be killed prior to planting, or, e.g., to keep down weeds on railroad rights of way.
New Paper Says Puberty Blockers Aren't the Answer to Gender Confusion
Increasingly, gender therapists and physicians argue that children as young as nine should be given puberty-blocking drugs if they experience gender dysphoria.
Prof calls whites "inhuman assholes," says "let them die"
Trinity College Professor Johnny Eric Williams appeared to endorse the idea that first responders to last week's congressional shooting should have let the victims "fucking die" because they are white.
Parents, teachers slam NC school district's mandatory "white privilege" training
White privilege training in the Rockingham County school system is causing a lot of headaches.
Family sues teacher, school after 4-year-old daughter "hog-tied" with duct tape in class
A Missouri couple is suing their daughter's former day care after a teacher at the school alleged "hog-tied" the 4-year-old with duct tape to keep her under control.
Students launch libertarian club at small Oregon college and get harassed, investigated, condemned
Young Americans for Liberty at Linfield College compared to terrorists, accused of threatening school's "safe spaces"
Here's Why Jason Chaffetz Quit Congress
The mystery revealed
CA Court Tosses Out 14 Charges Against Pro-life Journalist Who Exposed Planned Parenthood's Baby Part Market
14 down, 1 to go
Study supports Trump: 5.7 million noncitizens may have cast illegal votes
A research group in New Jersey has taken a fresh look at postelection polling data and concluded that the number of noncitizens voting illegally in U.S. elections is likely far greater than previous estimates.
Pizza joint faces boycott for refusing to serve alcohol to Mexican students with non-traditional IDs
Dissenting student senator claims senate lacks the necessary evidence to demand boycott
Feminist Professor: "Trumpism" Is About "Discourses of Masculinized Dominance"
You may think that elections are decided over issues of public policy, but that's only because you're a stupid Republican who doesn't have a Ph.D. in sociology like Professor C.J. Pascoe
Wisconsin lawmakers advance bill to suspend or expel students who disrupt campus speakers
Conservative media commentator Ben Shapiro was just a few minutes into a lecture at the University of Wisconsin last fall when more than a dozen student protesters rose from the audience and began chanting "shame!" and "safety!" in hopes of drowning him out.
Nebraska Democratic official ousted for allegedly wishing Steve Scalise dead
The chairwoman of the Nebraska Democrats removed a party official from his post Thursday, after a recording surfaced that appeared to capture the official saying he was glad House Majority Whip Steve Scalise was shot and that he wished Scalise died.
Arizona court rules illegal immigrants not eligible for in-state tuition
DACA students are "beneficiaries" of federal program, not genuine citizens, court holds.
Deranged Feminist Attacks Church, Police, "Patriarchy" in Florida
A mentally ill homeless woman in Florida is accused of vandalizing a policeman's patrol car and smearing feces on a church where she left the walls defaced with nonsensical writings against "patriarchy."
Republicans steamrolling Dems to confirm Trump judicial nominees
Judiciary Chair Chuck Grassley, so far, signals a "get 'er done" approach in the face of obstruction and delay tactics.
Clue to Gorsuch's ideology seen in pairings with Thomas
To see where Justice Neil Gorsuch might fit on the Supreme Court, watch the company he keeps.
Democrats, FBI Collaborated on Trump Smear
The New York Post has an explosive report on the infamous "dossier" that tried to smear Donald Trump in order to swing the presidential election to Hillary Clinton. The source of the dossier is a Democratic Party opposition research firm called Fusion GPS
Economy & Taxes
Blue Dog Democrats Met With Trump Officials to Discuss Tax Reform
With GOP infighting, a bipartisan plan may be the way to go.
International
Colombia's first THREE-man marriage between a "polyamorous family" is legally recognised
Victor Prada, John Rodriguez and Manuel Bermudez wed in Medellin, Colombia
Miners Drop as South Africa Escalates Black Ownership Rules
Government lifts black ownership requirement to 30% from 26%
Jeremy Corbyn urges people to "occupy" empty homes as supporters plan "Day of Rage"
Families made homeless by the Grenfell Tower fire should be free to occupy any empty properties they like across London's wealthiest borough, Jeremy Corbyn has appeared to suggest.
More South Africans receive grants than have jobs
The number of people receiving grants has increased by 328% in 15 years' while those with jobs increased by only 24%.
Turkish woman beaten for "wearing shorts during Ramadan"
Leading rights group We Will Stop Femicide Platform said that 173 women were murdered in the first five months of 2017
Berlin moves to ban advertising with "beautiful but dumb" women
One of the parties in the Berlin government has set out its definition for what constitutes sexism in advertising, after Berlin agreed to ban sexist billboards last year.
5,000 criminals in Sweden's vulnerable areas
Sweden's national police chief has presented a new report about the country's problem areas, increasing the number of districts classified as vulnerable or especially vulnerable.
Church of Sweden's First Lesbian Bishop Wants to Remove Crosses, Add Muslim Prayer Spaces To Church
Eva Brunne is considered a trailblazer in her home country. As the first lesbian bishop in the Church of Sweden, she established her groundbreaking credentials, whether you agree with the move or not. Brunne apparently isn't content to just be the first lesbian bishop. Oh no, she wants to transform the church.
One killed as Venezuelan troops fire on protesters
Shooting outside La Carlota airbase in Caracas brings death toll from near-daily unrest to at least 76 since April.
A Tale of Two Johnsons
My old friends at The Spectator have a meditation on Britain's nightmare capital by Rod Liddle.
Strange death of Europe
Douglas Murray (@DouglasKMurray on Twitter) is associate editor of Britain's Spectator and a senior fellow at the Gatestone Institute. He is a prolific columnist. Gatestone has compiled his columns for the institute here. Murray's new book is The Strange Death of Europe: Immigration, Identity, Islam. It is a book full of portents and warnings for us.
Venezuela's Maduro is rapidly running out of friends
It's been clear for months that Venezuelan President Nicolas Maduro had lost the support of most of his starving citizens, but now even some of the hard core Chavistas are abandoning him.
Opinion
Recall effort stymied by Sacramento
Members of the California Legislature apparently believe they have the power to change outcomes they don't like. This is like awarding the NBA Championship to Cleveland by retroactively mandating that all of Golden State's three point baskets be counted as only two.
Trans Is Mainstreaming Blood-Drinking And Twerking Second-Graders. Will We Ever Say "Enough"?
We want people to be happy and fulfilled. But we have to admit the truth: embracing and even celebrating delusion hurts everyone.
Celebrating Freedom on Juneteenth
With liberty and justice for all
Howard Dean's Tweet About the Free Beacon Shows Why He's a Clown and Not President
Howard Dean will never be President and will be remembered more for a scream than anything else. Often, Dean reveals that while he's obviously an intelligent man (he is a medical doctor, after all), he sometimes says the dumbest things.
Volokh demolishes Feinstein in campus free speech hearing
Democratic Senator Dianne Feinstein (Calif.) tangled with UCLA Law Professor Eugene Volokh yesterday over whether universities had a responsibility to handle security for controversial speakers.
Ted Cruz Shines in Senate Hearing on Campus Free Speech
"The First Amendment is about opinions that you passionately disagree with and the right of others to express them."
POLITICAL VIOLENCE IS A GAME THE RIGHT CAN'T WIN
If there's one thing righties believe, it's that they could beat lefties in a fight.
Trans Activists Don't Want Compassion. They Want Science Denial And Heresy
To many trans activists, compassion and respect requires something those bound by either scientific or Judeo-Christian beliefs cannot give.
Nevada Should Not Adopt ABA Model Rule 8.4(g)
In my new article in the Georgetown Journal of Legal Ethics, I urge state courts to "pause" before adopting ABA Model Rule 8.4(g). This provision raises significant First Amendment issues, in that it punishes certain types of speech in forums completely disconnected from the provision of legal services. Since the article was published, the states have begun to reject the proposal. The Texas Attorney General has flat-out said the rule would be unconstitutional. Pennsylvania rejected it, as did Montana.
School curriculum whitewashes communism's history
When the state Assembly passed Assemblyman Rob Bonta's bill that would have repealed state provisions that make membership in the Communist Party a fireable offense for state employment, a firestorm of criticism ensued.
He was the first socialist, first limousine liberal, and the first to make excuses
Robert Owen and the pioneering social experiment
Usaians
Yeah, I'm back on the future history and the Usaian faith. I know it starts somewhere in the 21st century. Way too meta, but my name ain't Hubbard, so ignore that.
Liberals Versus Political Speech
The Left wants to put people behind bars for expressing opinions that it doesn't like.
Guilt as a motivation of the left goes back a long, long way
I've mentioned before that one of the most formative and important courses I ever took in college—or anywhere—was called "Russian Intellectual History." I signed up not because I was so fascinated by the subject itself (although I always liked Russian literature), but because I'd been told it was an interesting course and the professor was good.
Our leading hate group
The concept of a "hate group" could be useful. In practice, however, it is like the concept of "hate speech," applied to shut down heterodox speech and confine the public square to dissemination of officially approved thought.
There's One Thing Trump Can Do To Ensure Republicans Keep The House In 2018
Right now, I think it's fair to say both parties are worried about the House of Representatives in 2018. Either way you slice it, President Donald Trump is the deciding factor.
Look for the "Hate" Label (or, Why Everybody's a "Far-Right" Extremist Now)
Who is Kevin Panetta? He is the writer behind a comic book called Zodiac Starforce, which looks a lot like a ripoff of Sailor Moon, but that's irrelevant to his role as a volunteer with the Thought Police. Panetta got more than 45,000 retweets and more than 80,000 likes for his assertion that disagreeing with SJWs is "just hate." Notice his all-inclusive laundry list of Thought Crimes which, he declares, are not "political views" and therefore need to be silenced. Now ask, "What do these words mean?"