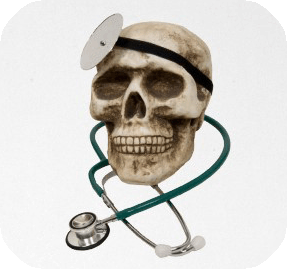 Increasingly, suicide is being accepted as a legitimate medical treatment. Medicine—with the ostensible purpose of providing for the health and well-being of a patient—is now being mutated into a justification to kill financial burdens. A Nevada doctor recounts how cost-cutting has entered into the equation of "death with dignity":
Of most concern is that what was being denied was not an extension for the life of someone with a terminal illness or a patient who wanted to die, but rejection of life-saving treatments for patients who wanted to live. Nevada, also, weighed the possibility of legalizing the slaughter of innocents during this year's legislative session.
Once you've legitimized and normalized homicide as an acceptable form of medical treatment, this became inevitable.
A baby, someone who is senile, or someone in a coma, can not consent to any treatment. What, then, stops a doctor from administrating the "medical treatment" of euthanasia without the patients consent, just as they would for any other "medical treatment"?
Europe, especially Belgium and the Netherlands, has given us fair warning of the consequences of this.
This will not end well.
Some somber mood music: