Another "quick takes" on items where there is too little to say to make a complete article, but is still important enough to comment on.
The focus this time: Politically Correct School
First, a little mood music:
Carrying on…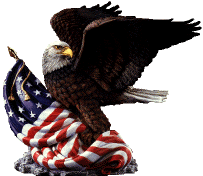 Thankfully, we won't have to deal with the Obama Jugend for much longer, but actually dismantling their damage will take awhile. One of the many examples that will have to be dealt with, and the damage corrected for: "School Lunch Advisory Councils" for Michelle Obama's school lunch initiatives.
"Food waste has increased since more whole grains and less sodium were mandated in school lunches by the Healthy Hunger-Free Kids Act, the law championed by Mrs. Obama that went into effect in 2012.

"Now School Lunch Advisory Councils, or SLACs, are being used in Montana middle and high schools to make sure students are eating healthily.

"'Food service directors from Montana middle and high schools are enticing teens to choose more fruits and vegetables at school lunch through the use of School Lunch Advisory Councils (SLACs),' the blog post said. 'A SLAC is composed of a food service director, an educator, and two to three students that work together toward a goal of implementing simple, low-cost strategies to encourage students to make healthier choices in the cafeteria.'

"'For example, students from Park High School's SLAC in Livingston created signage for the school cafeteria to promote fruit selection,' the post continued. 'This included a life-size poster of the basketball coach giving out an apple with the caption "Got fruit? Tastes almost as good as victory."'

"Montana food directors said that once the cafeteria put up the 'creative signage' and moved its salad bar, lunch waste decreased by 35 percent.

"School lunch officials with the Montana Office of Public Instruction model their cafeterias off the 'Smarter Lunchroom Movement' started by Cornell University.

"'Smarter Lunchrooms uses the basic principles of behavioral economics (the influencing factors behind people's choices and behaviors) to create an environment that makes the healthy choice the easy choice,' the state agency said.

"The program provides tools to 'nudge healthy eating as soon as students enter the lunchroom.'"

But combating this insanity is far harder when it is virtual…
"In the quest to study microaggressions, one scholar has harnessed technology to chronicle such verbal insults and unintentional slights, creating an app that allows students to not only detail the exact nature of the utterance, but its location on campus and what part of their identity was disparaged, too.

"Enter MicroReport, which documented students' claims of perceived microaggressions at UC Santa Cruz during the 2015-16 school year as part of a lengthy study into the effects of experiencing microaggressions."
Some of the "microaggressions"?
2 guys describe how an actor, who is gay, "looks really gay"
Just heard a biracial girl talking about one of her guy friends and how he likes the dining hall because "there are women who serve me food with a smile"
"My friend asked if I was drinking for 'Cinco de Drinko'"
Well, it's not as if this is being put on anyone's academic transcript…

Now they want to punish students, not with having engaged in sexual misconduct, but for merely being accused of sexual misconduct…
"California congresswoman Jackie Speier has proposed legislation that would add a mark to a student's transcript in cases where the student was accused of sexual misconduct or rape. The goal of the bill is to prevent students from transferring to another school after a sexual assault without the other school knowing about it.

"Speier argues that since schools already include notations about cheating on transcripts they certainly ought to include information about sexual assault. She told the Associated Press last month, 'Sexual assault is a far more serious offense that deserves at least as much, if not greater, scrutiny.'"
Do you know what is far more serious than being falsely accused of sexual misconduct? People having the power and privilege of destroying people with false accusations.
TTFN.