Another "quick takes" on items where there is too little to say to make a complete article, but is still important enough to comment on.
The focus this time: All the little Eichmanns…
First, a little mood music:
Carrying on…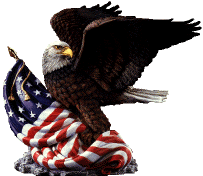 If there is any more proof necessary to demonstrate that "Social Justice" is an insane religious cult, here it is:
"A new study claims that highly religious college students would be particularly easy to recruit as social justice warriors, arguing for 'educational' programs to promote their conversion to the cause.

"…

"'These findings imply that intrinsically religious college students should be a group of focus and utilization for implementing educational and experiential learning experiences, aimed to foster positive outcome expectations in social justice behaviors," she states, adding that "this corresponds to past research that indicated such learning experiences to be most efficacious when utilized on students with already established interest in social justice'"
But this zealotry is supposed to be used for "good", right?
Depends on what one means by "good"…

By "good", they mean a good old fashioned ideological purge!
"Protesters at Bellevue College are calling for the 'expulsion' of students found guilty of 'hate speech' in response to an alleged string of insensitive messages that appeared on campus over the past several months.

"A student group known as 'BC Students United' has submitted a 7-page list of demands to the president after he apologized in an email Sunday for failing to alert students of the incidents in a timely fashion. President David Rule explained that his office had originally sent email notifications to warn the campus of the alleged hate-speech, but forgot to copy the student email list.

"…

"In addition to demanding strict consequences for students and staff found guilty of 'hate speech,' including "leave without pay," 'expulsion,' 'mandatory sensitivity training,' and "possible legal consequences pursued by the college," the group also makes a vague appeal for an end to all 'racism, discrimination, differential treatment, and retaliation against students, faculty, and staff for speaking out against systemic racism, Islamophobia, and homophobia/transphobia.'"

And what will they do with this Brave New World free of thoughtcrime?
"[A]ctivist students not only wanted to abolish all grades below a 'C,' they also thought faculty members should proactively offer them alternatives to taking a written, in-class midterm exam. …

"'Protest surged again in the fall of 2014, after the killing of Tamir Rice. "A lot of us worked alongside community members in Cleveland who were protesting. But we needed to organize on campus as well—it wasn't sustainable to keep driving forty minutes away. A lot of us started suffering academically." In 1970, Oberlin had modified its grading standards to accommodate activism around the Vietnam War and the Kent State shootings, and Bautista had hoped for something similar. More than thirteen hundred students signed a petition calling for the college to eliminate any grade lower than a C for the semester, but to no avail. "Students felt really unsupported in their endeavors to engage with the world outside Oberlin," she told me. '

"If students take their activism more seriously than their classes, that's their choice. And certainly much good can come from an organized, aware, activist community on a college campus. But in some sense, doesn't school have to be about, well, learning? And measuring whether students are in fact learning?"
TTFN.