News of the Week for May 8th, 2016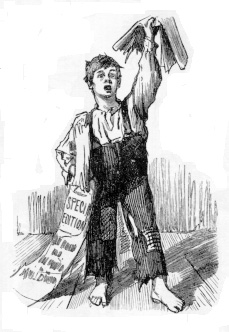 Election 2016
Democrats ready to take on Trump
While the primary race rolls on for President in both parties, Democrats are hoping that a Donald Trump candidacy in November would boost them not only in that race, but down the ballot as well. And a new web video from a Democrat running for U.S. Senate is most likely a preview of where things will go.
Sanders: "The convention will be a contested contest"
Sanders said during the news conference he expects to do well in the upcoming primaries. Indiana votes Tuesday, where a new poll shows Sanders trailing Democratic front-runner Hillary Clinton by 4 points.
Why Trump's Government Spending Will Destroy The Economy
Many GOP voters think they're getting something new in Donald Trump. Actually, they are opting for Bushonomics and Obamanomics on steroids.
Observations from California's GOP Convention
I spent much of the weekend at the California GOP state convention, which attracted all three of the GOP presidential candidates and, as a result, its share of press attention.
Virginia Republicans To Sue Governor Over Plan To Allow Felons To Vote…
Trump links Cruz's father to JFK assassin
Republican presidential front-runner Donald Trump on Tuesday morning linked rival Ted Cruz's father to Lee Harvey Oswald, the man who shot President John F. Kennedy.
Own It: If Trump Is The Nominee And Loses, Trump Supporters Are To Blame Not #NeverTrump
I've about had it with Trump supporters. They're happy to tell you Jeb Bush, Marco Rubio, Rand Paul, Ted Cruz, Carly Fiorina and others just "weren't good enough to win" and that any of their losses is completely their fault.
Ted Cruz is Right: The Media IS Selecting Trump. Here is Proof.
Earlier this week, Chuck Todd laughed off the suggestion, raised by Ted Cruz, that the media was picking the Republican candidate. The folks at the Media Research Center have done a study which proves that they are certainly helping.
Libertarian Gary Johnson: May I have a word with you, #NeverTrumpers?
Why, yes, Gary Johnson, you may.
Who Will Be Trump's VP?
Donald Trump has a problem.
Ted Cruz drops out of presidential race after Indiana loss
Texas Sen. Ted Cruz ended his campaign for the Republican nomination Tuesday night, CBS News' Major Garrett has confirmed, effectively ensuring Donald Trump will become the GOP's standard-bearer in 2016.
The Mantra of #NeverTrump Shall Be This
After tonight's stunning (or not so stunning) loss and Ted Cruz dropping out of the race, the question that I and others are being asked is will we unify behind the presumptive GOP nominee now that he is essentially inevitable?
No Tolerance for Former Candidates Who Support Nominee Trump
Despite what the pro-Trump crowd concludes about last night, the #NeverTrump crowd isn't going away.
A Conservative's Guide To A Trump Nomination
Populism is a virus we've just recently caught. Cultural Marxism is a cancer that has infiltrated every part of our nation. Pivot to #NeverHillary.
Sometimes There Is No Lesser Of Two Evils
The republic will survive. The Republican Party is a different story.
History Suggests Trump Will Be The GOP's New Face
The anti-Trump faction resembles not Roosevelt's Bull Moose Party, but the forgotten Gold Democratic Party of 1896 and their standard-bearer, John M. Palmer.
Ben Sasse: I said I was #NeverTrump and I meant it
I remember grassroots conservatives celebrating when he was elected two years ago because it meant adding another Republican to the Senate who takes his principles seriously. Now here's Sasse last night reiterating that he takes his principles seriously enough not to vote for a big-government liberal just because he's the party's nominee and he'll be excoriated for it.
In the Wake of Cruz's Defeat, "Never Trump" Movement Ponders Its Next Moves
So the question now becomes: whither the no-Trumpers?
Get Ready for the Biggest Media Assault You've Ever Seen—Aimed Squarely at Trump
In case you're under some kind of illusion that Donald Trump now has a clear path to the presidency, let me enlighten you about what has likely been set in motion tonight.
Thus Ends John Kasich's Pathetic and Vain Presidential Campaign
John Kasich is calling it quits. Good riddance. It is however, worth remembering exactly how pitiful, delusional, and destructive his campaign had become.
Thinking out loud about Trump and the state of conservativism in America
I'm still trying to wrap my mind around the whole idea of Donald Trump as the presumptive Republican candidate for president in the 2016 election. In analyzing his (to me) unexpected victory, it's easy enough to point fingers at the media, which gave him unlimited air time; at Fox, which turned into his personal campaign channel (and lost its rating status to CNN as a result); and at those cross-over Democrats in open primaries who, out of principled conviction or pure mischief, gave him the delegates he needed.
Libertarian Party membership applications double after Trump becomes GOP nominee
In the hours after the polls closed in Indiana and it was announced that businessman Donald Trump had won the Republican presidential primary — thereby ending Texas Sen. Ted Cruz's campaign — the Libertarian Party saw a doubling of its new membership applications.
Ben Sasse writes open letter for a third party option
Those who think both leading presidential candidates are dishonest and have little chance of leading America forward
New Electoral Scorecard Ratings in 13 States
This has been an exceedingly unpredictable year. Although we remain convinced that Hillary Clinton is very vulnerable and would probably lose to most other Republicans, Donald Trump's historic unpopularity with wide swaths of the electorate – women, millennials, independents and Latinos – make him the initial November underdog.
David Duke Celebrates Trump's Revival of White Nationalism, Victory Over "Jew Supremacists"
Trump supporter and former head of the Ku Klux Klan — praised the candidate's victory over the "Jewish supremacists" on his radio show Wednesday.
Cruz's strong 2016 run may enhance his conservative clout
In finishing the Republican presidential race well ahead of Donald Trump's other rivals, Ted Cruz is likely to be a leading GOP voice for the foreseeable future.
Judge: It "May Be Necessary" to Depose Hillary Clinton in Email Case
A federal judge said Wednesday that it "may be necessary" to depose Hillary Clinton about the nature of her personal e-mail server, in a freedom-of-information lawsuit over the employment of top aide Huma Abedin.
This important precedent can save the Republican Party from Donald Trump
Historically, political parties in this country had an important check on raw majority rule. If one faction tried to ram through a nominee or platform that didn't represent the whole party, and offered no form of compromise, then the rest could bolt. That is, they could leave the convention, withdraw their support, and put their own nominees on the ballot in their states.
Is Ben Sasse Considering a Third Party Run?
Nebraska Senator Ben Sasse, who has been the spirit animal of the #NeverTrump movement since almost the moment of its inception, penned a heartfelt letter on his Facebook page last night. Sasse's thoughts are always clear and refreshing, and it's a nice change of pace to hear from someone who speaks his true convictions without fear of the consequences in Washington, DC.
It's Time To Assume We're Already Dead
I've been beating the drum of #NeverTrump everywhere I go the last several days and have been fortunate enough to have some networks offering me the air-time to do it. Interestingly, many on the right side of the aisle keep "warning" me that I'm being used by the lefty media who wishes to co-opt my message to fulfill their own dirty narratives.
Sasse Advocates Single-Term Third Choice to Clean Up "This Messy Moment"
The most vocal #NeverTrump Senate Republican sat down last night to pen an open letter to "majority America," stressing there's "no reason to believe that either of these two national frontrunners believe in limiting anything about DC's power."
Ahead of Convention, Libertarians Dangle "Tax-and-Spending-Cutter's Dream" Nominee
The Libertarian Party called the winnowing down of the GOP primary field to last man standing Donald Trump "bad news, good news" for supporters of Sen. Ted Cruz (R-Texas), Ohio Gov. John Kasich or other candidates.
Trump the Disrupter
People no longer want to change the system. People want to destroy the system — and that holds true, not just for Republicans disgusted with their party of political enablers, but also for conservative Democrats who dream of a time when being a Democrat meant you could still love your country, speak your mind, secure your borders, and fight your enemies.
We Were Kidding About Donald Trump Literally Taking the U.S. to Bankruptcy Court, Right?
GOP presumptive nominee discusses renegotiating federal debt, like struggling economies do.
Donald Trump wants to buy back Treasury bonds on the cheap
THE latest idea from Donald Trump, the Republican Presidential nominee, concerns the Treasury bond market.
The shelter that gives wine to alcoholics
Giving free booze to homeless alcoholics sounds crazy.
An Unmitigated Disaster
Republican party leaders may have worried that Donald Trump would not only lose the general election for the presidency, but would so poison the image of the party as to cause Republican candidates for Congress and for state and local offices to also lose. Now they seem to be trying to patch things up, in order to present an image of unity before the general elections this fall.
Trump: I Think Taxes Will Go Up on the Wealthy Once I Negotiate With Democrats
"I am willing to pay more"
Watch as Trump tries to distance the Republican Party from Conservatives
Ronald Reagan gave the Republican Party its biggest wins in the post-war era, brought up two generations of conservatives to emulate him, and gave the party new life after Richard Nixon trashed it. After Reagan, suddenly everyone was a conservative in the Republican party.
Trump Going To Trial For Trump University on November 28th
So the likely Republican nominee for President is going to trial for a class action lawsuit. This will take on November 28th just after the elections, but before inauguration. That's right, folks. The Republican President-elect will have gone to trial before his reign even starts.
Obama Scandals
Kerry And Wife Invested In Chinese Company That Exploits, Represses Tibet
Secretary of State John Kerry and his wife Teresa Heinz are investors in 12 companies in the People's Republic of China, including a firm that operates in the most repressed part of Tibet, according to a Daily Caller News Foundation investigation.
Obama's Foreign Policy Guru Boasts of How the Administration Lied to Sell the Iran Deal
It's hardly any wonder that Deputy National Security Adviser Ben Rhodes has a "mind meld" with his boss, the president
White House admits it played us for fools to sell Iran deal
Congratulations, liberals of the Washington press corps and elite organizations: You're a bunch of suckers. We all know this because the Obama White House just told us so.
Gun Rights
Authorities arrest burglar shot by 11-year-old boy in Talladega
A man who was shot in the leg by an 11-year-old boy while fleeing from a burglary in Talladega last week was arrested Monday.
Hide the Decline
Environment &
"Green Energy"
Colorado court overturns fracking bans
Colorado's highest court overturned two cities' bans on hydraulic fracturing Monday, ruling that state law preempts them.
New administration rule would permit thousands of eagle deaths at wind farms
The Obama administration is revising a federal rule that allows wind-energy companies to operate high-speed turbines for up to 30 years, even if means killing or injuring thousands of federally protected bald and golden eagles.
Prepare for blackouts: San Diego To Run 100 Percent On Renewable Energy By 2035
The city of San Diego has announced a bold new plan to run completely on renewable energy by 2035. While the city already produces the second largest electrical output from solar energy in the U.S., the new plan further details a way to cope with the changing climate. It plans to reduce 50% of the greenhouse gas emission by 2035, as well as create new jobs through the manufacturing and installation of solar panels.
Obamacare
Government in Healthcare
NHS spending: Operating costs
As junior doctors strike, the health secretary mollifies other medics
Study Finds Employers Are Hiring More Freelancers To Avoid Obamacare
An influx of employers are getting rid of health benefits by shrinking their full-time workforce and hiring freelancers in 2016 due to the increase in costs caused by the Affordable Care Act according to a study released Tuesday.
Final Obamacare Calorie Rule Includes 171-Word Definition of Menu
FDA issued final guidance for an Obamacare regulation mandating calorie labeling in restaurants
ObamaCare Insurers Considering Dumping Bronze Plans
Insurers — who might not be allowed the huge rate increases they need to stay solvent — are looking to save money by eliminating so-called Bronze-level plans.
War & Terror
Our Age of Conflict
Author David Kilcullen "Blood Year" is scathing of Barack Obama's deer-in-the-headlights response to the rise of ISIS. The last thing Vladimir Putin had to fear on the eve of his bold intervention in the Syrian civil war, was the reaction of a supine US president
The World Needs to Know What Really Happened Last November
Important questions linger about what went down in Paris
Senior Egypt Official Blames "Tom and Jerry", Video Games for Violence Across Middle East
The head of Egypt's State Information Service (SIS), Ambassador Salah Abdel Sadek, has attributed the rise of violence and extremism across the Arab world to children's cartoon Tom and Jerry, video games and "violent" movies.
This Thursday, let's just look at the garden variety of diversity SPAM that the Fleet is subjected to.
Of course, I want you to think about the BA/NMP, $$$, opportunity cost, and lost productivity going to these fried-air events created by overactive diversity cadre at places like NAVAIR. More than that, today I want to to read critically the patronozing, soft-bigotry that is a core principal of this socio-political movement the US Navy endorses.
National
John McAdams Sues Marquette University for Suspension Over Blog Post
The tenured Marquette University political science professor suspended in 2014 for blogging about a student's dispute with an instructor over a class discussion of gay marriage announced today he will sue the university.
Texas Town Preparing To Vote On Bill To Fine People Who Use Bathroom Opposite Of Their Actual Gender
The national narrative regarding transgender Americans exploded last week when Target decided it would be a good idea to let customers use whichever bathroom they feel like.
Mizzou Race Relations Committee Releases Series of Anti-Racism Videos for "White People"
The University of Missouri's Faculty Council Committee on Race Relations released a video series this week that aims to educate students and faculty about racism on campus, Mizzou's student newspaper, the Maneater, reported.
Academic Absurdity of the Week: Hobosexuality?
Did you know there is an academic journal called Sexualities? Of course there is. But like the new Playboy, apparently it doesn't print pictures. Instead it prints this: Mapping the Hobosexual: A Queer Materialism
Students sign petition to legalize abortion after childbirth
Several students at George Mason University (GMU) signed a petition on Wednesday demanding lawmakers legalize ""fourth trimester" abortions.
Free speech victory for non-profit donors
Free speech is crucial to our democracy. And after explicitly backing candidates or initiatives, essential to free speech is financial privacy. It's good to know, for example, who is giving money to a political candidate because politicians have direct control over our lives. But if non-profit groups and foundations cannot keep donor lists secret, then the donors can be harassed into ending their gifts, silencing the groups' work.
Free Speech Prevails; Activist AG Rebuked by Court
Despite the best efforts of Kamala Harris, the First Amendment is alive and well in California.
There Have Been Over 100 Hate Crime Hoaxes In The Past Decade.
Victimhood isn't just used to push agendas and win power. It can also be used to make money. Professional victims like feminist pest Anita Sarkeesian have received thousands of dollars in donations after complaints about unkind words on the internet. Little wonder that there's been such an epidemic of hate crime hoaxes in the past few years, particularly among regressive activists on university campuses. We've seen students scrawl swastikas on the doors of their own dorm rooms, send themselves anonymous rape threats, and falsely accuse fraternities of queer-bashing.
Coalition: Park Ranger Uniforms "Threatening" Latinos – Have "Cultural Implications"
A coalition of legislators and civil rights groups say the National Park Service needs to focus on increasing inclusion on public lands, including possibly changing the "threatening" uniforms of Park Rangers.
Transgender HOAX!! Video PROVES "humiliating" bathroom event NEVER HAPPENED!!
Another deranged liberal made up an event in order to further their political agenda and blame it on conservative tormenters.
Frozen 2: People are campaigning to make Elsa the first LGBT Disney princess
Disney's animated hit Frozen> was progressive in so many ways: swerving the traditional princess narrative for a story focused entirely on the strength of women, and the love between two sisters.
Why Is Facebook Censoring News About Planned Parenthood's Organ Trafficking?
Earlier today, shocking video was released that shows Planned Parenthood's medical director bragging about the harvest and sale of aborted baby organs and body parts. The news took social media by storm, as people began furiously tweeting about and sharing the horrifying story online.
California raises legal age to buy tobacco to 21
The governor of California has raised the legal age to buy tobacco for smoking, dipping, chewing and vaping from 18 to 21.
Facebook ADMITS to censoring Conservative websites while freely promoting left-wing ones
Facebook has often been accused of being left-wing and now it's revealed that right-wing websites are being deliberately suppressed.
Hurricane Mizzou – Enrollment Plummets, Jobs Cut, Buildings Shutter
After raucous protests last fall, the University of Missouri has "a dark cloud hanging over the institution—we can't sugarcoat that," vice chancellor of operations Gary Ward told faculty this week.
Half of immigrant-led households collect welfare as admission rules go unenforced
Mr. Smith, the FAIR investigator who obtained the new data from the government, said it's time to loosen the requirements.
Biotech Company Granted Ethical Permission To Attempt To Use Stem Cells To Reactivate The Brains Of The Dead
A biotech company in the U.S. has been granted ethical permission by an Institutional Review Board in the U.S. and India to use 20 brain-dead patients for what is sure to be a highly controversial study: From next year, they plan to stimulate their nervous systems in order to restart the brains. Bioquark is hoping that its part in the groundbreaking ReAnima project will reveal if people can at least partly be brought back from the dead.
Mary Matalin, Republican Strategist and Pundit, Changes Political Parties
Mary Matalin, a high-profile political pundit and veteran strategist for the Republican Party, changed her party registration to Libertarian from Republican, she said on Thursday.
Tequila is one of the healthiest booze choices
Celebrating Cinco de Mayo doesn't have to make for a massive hangover. While many associate tequila with nauseous Jose Cuervo nights and nasty hangovers, good tequila — made from 100 percent agave — actually has health benefits. Have a look at some of the reasons to drink it up — just stay away from sugary mixers and avoid impressing pals with how many shots you can down.
Oakland PD cancels Cinco de Mayo DUI checkpoints to avoid offending anyone
It's the little things that make life special, but it may also be the little things that let you know when you've truly developed a problem.
Oregon State University to Force All Students to Take "Social Justice Training"
Oregon State University reportedly plans to force all students to take a "social justice training" beginning in the fall of 2016.
SF high school faces backlash after eliminating student elections to engineer diversity
An attempt to engineer diversity in student government at a public high school in San Francisco has drawn scrutiny from parents who claim faculty tried to replace an appointed student leader with another student because of his Latino last name.
Oregon Decides Your Kids' Gender Is None Of Your Business
In Oregon, parents will be thrilled to know that their sons can not only play girls' volleyball and softball, but they can tell the school to treat them like a girl – and it can all be kept from you.
Oregon Tells Schools To Let Boys Play Girls Sports If They Want
Oregon's state government released a set of guidelines for schools Thursday informing educators that students must be allowed to use whatever locker rooms they want and play on opposite-sex sports teams as long as they say it reflects their chosen gender identity.
NC Governor Pat McCrory Responds to Justice Department Threats
Obama administration gives three days to back off of HB2
Big Changes Coming for the 2020 GOP Primary
The RNC members have been long discussing how to further tweak the process, and one of the things that could be a welcome change is some change in the early state rotation, which has traditionally featured Iowa, New Hampshire, South Carolina, and (recently) Nevada. In particular, Nevada's debacles in both 2012 and 2016 mean that Nevada is extremely likely to be removed from the early rotation.
Economy & Taxes
Puerto Rico Warns of More Defaults After Missing May Payment
Governor Alejandro Garcia Padilla warned that Puerto Rico bond investors face a cascade of defaults starting in July unless Congress passes legislation that facilitates a restructuring of the commonwealth's debt.
South Dakota takes on the feds over Internet sales taxes
South Dakota is no stranger to defying the runaway federal courts when they are wrong. However now South Dakota is trying it again, on tax collection, and while I understand the motivation, I don't agree with their policy aims.
A Government-Provided "Basic Income" Would Be a Recipe for Bigger Government and More Dependency
One of the more interesting policy debates, both in America and around the world, is whether convoluted and counterproductive welfare states should be scrapped and replaced with a "basic income" payment from the government.
International
Beleaguered Venezuela Moves to New Time Zone
And there is only a week of beer left
Venezuelan opposition delivers 1.8 million signatures to launch recall referendum
The Venezuelan opposition party has presented boxes containing 1.8 million signature to election authorities. The signatures demand a recall that could remove socialist President Nicolas Maduro from power.
Cuban man arrested for waving American flag as first US cruise ship arrives
Before we get too excited about the tide of change in Cuba we should probably consider the case of Daniel Llorente. When the first U.S. cruise ship in the living memory of most of us arrived in Castroland, Daniel was pretty enthusiastic. In fact, he was down on the docks waving an American flag. Some of his fellow observers expressed concern over this overt display of pro-American unity sentiments, but Mr. Llorente was not dismayed. He said, "I'm not scared of talking. I'm not scared of the government."
Brazil Supreme Court Suspends House Speaker Eduardo Cunha
Politician driving impeachment proceedings against Rousseff is ordered to step down as he faces corruption charges
Ukip wins first Welsh Assembly seats as Nigel Farage hails party's "breakthrough"
Nigel Farage has congratulated the party's Welsh branch
North Korea leader hails nuclear and missile advances as rare party congress opens
Kim Jong Un, the third generation of North Korea's ruling dynasty, boasted Friday of "magnificent and exhilarating" advances in nuclear and missile capabilities this year as he convened the first congress of the country's Workers' Party in his lifetime.
Front National Now Top Choice For French Youth
France's Front National is now attracting voters of all ages, as a recent poll has revealed the Eurosceptic, anti-immigration party is now the top choice for 18-30 year olds.
Right-wing AfD leader verboten in Munich beer hall
The manager of a Bavarian beer hall has cancelled an event where AfD leader Frauke Petry was set to speak, saying he won't tolerate the "right-wing mindset".
"Should Canada stay in the European Union?" WATCH how many say "Yes"!
With the United Kingdom's European Union "Brexit" referendum approaching on June 23, I figured it would be a great idea to approach Canadians to get an understanding of where they stand on the relationship.
Labour's Sadiq Khan elected London mayor
Mr Khan is the city's first Muslim mayor, after beating Tory Zac Goldsmith by 1,310,143 votes to 994,614.
The Fall of Sweden
In the midst of the European Migrant Crisis, Sweden has been said to be on the verge of economic collapse under the weight of mass Muslim immigration. Ingrid Carlqvist joins Stefan Molyneux to discuss the state of Sweden, the impact of multiculturalism, Islam as a totalitarian political ideology, the massive increase of crime, the rise of a true rape culture and what the future looks like for the Swedish people.
Oxford law students too "fragile" to hear about violent crime: Undergraduates given "trigger warnings" before traumatic material
Students are being warned before lectures on cases involving violence
Opinion
The Reagan Coalition Is Dead. What's Next For Conservatism?
Ronald Reagan swept to two landslide victories on the strength of his famous three-legged stool—economic conservatism, social conservatism and an internationalist, hawkish foreign policy. But the elements of the Reagan coalition have been drifting apart for some time, and the alliance now appears to be irretrievably fractured.
Yale Students Fight College Censorship The Right Way
Screaming matches with whiny social-justice warriors may go viral on social media, but hosting forums for genuine dialogue is a better way to fight campus censorship.
The Future GOP
George Will went nuclear last Friday. Paul Mirengoff pointed out on Sunday that such may be a bit overwrought. This morning Jim Geraghty declared the current GOP front runner as bad as Hillary. All the while, Hugh spins his fictional tale of the convention to the rescue. I, on the other hand, have no idea what the remaining primaries and the convention hold in store. I grew up in Indiana and have lived for the last thirty plus years in California – I should have a better perspective than most on the next few weeks, but I'm clueless.
Lawsuit Says Feminist @jenniferbedbaum Fired Employee in Purge of Lesbians
Of course, as a conservative, I'm cheering for the plaintiff. If Elizabeth Koke's suit gets to the discovery phase, her lawyer should email me all the documents and deposition transcripts.
"We Are Ungovernable."
Things in this country are spiralling quickly to the very anarchy these mobs are agitating for. The systematic "Progressive" undermining of the social structures that provided the foundation of our country's incredible rise is almost complete, to the point where we have to endure "serious discussions" about whether or not people should have to use their biologically appropriate public facilities. Meanwhile, very real and very obvious lawbreaking is ignored or, if ignoring it is impossible at the moment, it is ennobled by the "intellectual" class, so long as those acts are committed by the "right" people, in service of the "right" causes. The narrative must be maintained.
Don't let U.S. become next Rome
Entrenched political elites will sacrifice anything to retain power, including their own country.
Should Companies Offer Employees Time Off To Find Themselves?
The women of The Federalist discuss a new book, "Meternity," that argues women should get extended time off paid work without having to give birth first.
What The Fourth Wave Of Feminism Should Look Like
It's time for feminism to bow out gracefully and make way for the next wave of power in women's lives.
Flee the cities now and beat the rush
Joel Kotkin at Real Clear Politics takes apart some population data this week and uncovers a rather counterintuitive tale of where America is right now and, perhaps more to the point, where Americans are going.
America and her politics are in dire straits — but we can't give up
As the world seems so deranged that the earth appears to wobble on its axis, it's increasingly hard to look at the news, let alone contemplate it deeply. However, I have two articles to recommend. If you read only one thing today this is the one to read.
The Emperor's Pretty Clothes — a modern fairy tale
After reading David French's Small Acts of Cowardice Are Destroying Our Culture, I realized that it's time to update Hans Christian Andersen's The Emperor's New Clothes
Los Angeles: The Ninth Circle of Liberal Racism
"Show, don't tell," is what writing instructors always tell pupils. So I will try to live by that ethos. Below are several emails that arrived in my inbox at CSU Northridge, which tell a revealing story.
Small Acts of Cowardice Are Destroying Our Culture
Early this morning I was reading Rod Dreher's blog at the American Conservative and stumbled across yet another dispatch from the utterly absurd bathroom wars. One of his New York City readers wrote in to say that her 14-year-old daughter had just finished dressing in a city locker room when a grown man stepped from the showers wearing only a towel. Girls as young as seven were present, and they were staring at the man with "concerned expressions." The reader ends her e-mail with, "It sucks to be a parent these days."
Shun the Crowd, Embrace the Remnant
This has been a disheartening political season, to say the least. We entered the 2016 presidential cycle with the strongest group of nominees in memory. Today, we mutter last rites over our hopes for a robust debate, as a heckler in a red hat spits profanities at the corpse.
Delusions of Persecution: #TrigglyPuff's Feminist Friend Jennie Chenkin Is Crazy
When an event last week hosted by College Republicans at the University of Massachusetts was disrupted by a Hampshire College student named Cora Segal (see "What #TrigglyPuff Means"), the point-and-laugh reaction by conservatives was predictable.
In Which the Conservative Organ NYTimes Anoints Transgenderism with Napalm
Still unlit–but The Movement will find it easy to strike a match.
Economy Hit With Hidden $1.9 Trillion Tax From Federal Regulations
American consumers and the U.S. economy were hit with a nearly $1.9 trillion tax in 2015 through federal regulations, according to a free market thinktank's new report.
Liberals' Kids Get the Golden Ticket While Yours Get Scraps
Usually, the admission of another rich child of privilege to the selective liberal finishing school known as Harvard is a non-story. But in the case of Malia Obama, it provides yet another example of the cynical elitism of modern liberals.
Widespread Mental Illness Taking Over America, One Bathroom at a Time
I feel as if the world around me is suffering from some undiagnosed, contagious mental illness, and the few of us trying not to contract it are being screamed at for not wanting to suffer, too. Yes, I'm talking about the transgender bathroom hysteria. Let's get this out of the way right now: This is NOT about transgendered people using the restroom of their choice. To my knowledge, they've been doing just that for years and years with no problems. The number of transgendered people is so low that the chances that I've actually been in the bathroom at the same time as one of them are astronomically low. But if I was, I had no idea and it doesn't bother me to think that I may have, at some point, shared a bathroom with a transgendered person. That's not why America's mothers and fathers are up in arms. I think most of us feel compassion for people who have issues and who just want to use a bathroom that seems most comfortable to them. I don't hear anyone arguing that a man who lives as a woman should never be able to use a ladies' room, or should be expected to march into the men's room in full makeup.
I didn't leave the Republican party; the Republican party left me
Trying to save the Republican party at this juncture is an intellectual and practical dead-end, akin to doing CPR on a pulse-free heart attack victim even as the sarin gas is leaking under the door, through the keyhole, and over the transom.
I Vote Against You
By Pat Condell
How Local Churches Anger The Gods Of Government
Secular liberals insist separating church and state ultimately means an impossible separation of religion and politics—and this zealous belief is eroding American freedom.
Connecticut Outlaws College Sex
The problem with "affirmative consent" is that such laws make it practically impossible to use circumstantial evidence as a defense against an accusation of rape. It is not enough to show that a woman voluntarily went to a man's dorm room with the intent to have sex; it must be shown that she agreed to engage in specific sex acts. Thus, "affirmative consent" shifts the burden of proof so decisively against the accused that the accusation alone suffices as proof of guilt. All sex is effectively illegal, requiring only an accusation to make your hookup a crime.
Are Americans still competent enough to vote?
With both Ted Cruz and John Kasich suspending their campaigns, Republicans are left with Donald Trump.
Winners and Losers
Because I've been busy with house (groan) matters and trying to write short stories in the cracks between (they're due) I have been reading one of those interminable collections of traditional fairytales. See, I need to read something while cooking or walking on the treadmill, or such, but it can't be anything long or engaging, because otherwise I won't get my work done.
Down the transgender rabbit hole. Again.
Gender feels different to me. Feels. I understand the problem with that. But it doesn't change how I feel. Is Bruce Jenner a woman? Genetically, no. He's not. His genetic profile is XY, and that is a man. Is Caitlyn Jenner a woman? Genetically, no. She's not. Her genetic profile is still XY, but the Y is a mistake that occurred at some point during fetal development. Caitlyn Jenner looks like a woman, wishes to be called a woman, wants to live as a woman, and because I don't believe it causes any lasting harm for me to agree with that polite fiction, I will call her one. Out of courtesy.
6 Years Ago and applicability today
I said this nearly 6 years ago. And for all that's happened I'd still believe it. Primaries do shape parties, and this primary has shaped the GOP in ways I couldn't have predicted in 2010. We've gone from moving towards the tea party, smaller government and more freedom to…a candidate who wants to start a trade war and punish specific companies for offshoring. (Whatever you think about offshoring, one should be disgusted that Trump ran on a platform of coming after a specific company for a decision that broke no laws.)
A Tale of Two Quotes and a Path Forward
When I first read After Virtue, I wondered what his road to the new dark ages would look like. What would be the point at which "men and women of good will…ceased to identify the continuation of civility and moral community with the maintenance of the imperium" (which in the modern age is likely this American Experiment?)
Progressivism is a Religious Mass Movement: Eric Hoffer, the American Nostradamus
Would you be interested if I told you there is a book that explains the mechanical phenomena driving the following disruptive modern mass movements and mass sub-movements?
After Trump, Conservatives Must Continue to Explore Their Options
It's been my great good fortune to know many patriotic Americans, a goodly number but by no means all of them conservatives, who are now supporters of Donald Trump. Similarly, many of my friends and allies in the conservative movement are immovably #NeverTrump. There is significant infighting between these camps. How can it be that people for whom the national interest remains paramount find themselves at loggerheads, after fighting shoulder to shoulder for decades against anti-Americanism and cultural decline?