News of the Week for February 14th, 2016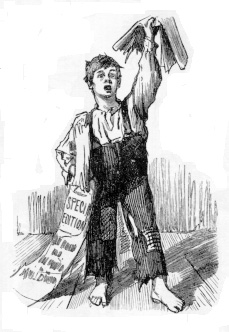 Election 2016
Venerable feminist icons want to guilt women into voting for Hillary Clinton.
And it has come to this.
Bernie's Adventures on a Stalinist Kibbutz
Now that Bernie Sanders has become a serious candidate for president, it is inevitable that the media will pay attention to every aspect of his life. In 1963, when Sanders traveled to Israel to work on a kibbutz there were scores of American Jewish students who also volunteered. So it is rather strange that Sanders has consistently refused to tell the press about his time there and the kibbutz he worked on. When asked, he and his campaign dodged the issue.
How Bernie Sanders lost the New Hampshire primary
As you may recall, the Iowa Democrat caucus ended with Hillary Clinton allegedly holding a lead of roughly one quarter of one percent of the total number of micro-delegates or bitcoins or quarks or whatever it is they measure them in.
Face It, Bernie Sanders Is Obama's Real Successor
And that's bad news for everyone.
Undercover Video Shows Why New Hampshire Needs Stronger Voter-ID Laws
Anyone can fill out a form, say he's a resident, and cast a vote.
What the heck is going on in the Maryland Senate race?
For such a small state, Maryland has been making a lot of news lately. From the Freddie Gray case to the riots to their unusual approach to finding new voters which we mentioned earlier today, they're grabbing up a lot of headline space.
Obama Scandals
Supreme Court blocks Obama's climate rule for power plants
The Supreme Court has blocked President Obama's landmark climate rule for power plants, dealing a major blow to the president's climate agenda.
Gun Rights
Pro-Gun YouTube Star "Hickok45" Sees His Account Terminated Twice Without Warning — Here's How He's Responding
In light of his account being suspended multiple times by YouTube, popular gun video creator "Hickok45" has found a new, more accepting home for his content.
Cosmopolitan Magazine to Partner with Bloomberg Group to Promote Gun Control
Trash magazine Cosmopolitan announced on Wednesday that it has partnered with Bloomberg's Everytown for Gun Safety (I'm not going to link it) to push a gun control agenda.
Hide the Decline
Environment &
"Green Energy"
Supreme Court Deals Blow to Obama's Efforts to Regulate Coal Emissions
In a major setback for President Obama's climate change agenda, the Supreme Court on Tuesday temporarily blocked the administration's effort to combat global warming by regulating emissions from coal-fired power plants.
Obamacare
Government in Healthcare
Government health insurance: the ultimate sickness
Sometimes I forget how lucky I am. I have a wonderful job I love that pays me well and keeps me intellectually stimulated. I have health insurance paid, in part, by my employer. It isn't fabulous, but it gets the job done, and I'm sure that if I ever wound up deathly ill, my family wouldn't be financially broken.
Doctors in U.S. recognising only "male" and "female" genders may soon face lawsuits
It seems like the biblical fact that God only created two genders—male and female—is becoming more and more unacceptable for modern society.
War & Terror
Former Isis Yazidi sex slaves take up arms for revenge, to win back Mosul and "bring our women home"
"We have a lot of our women in Mosul being held as slaves. Their families are waiting for them. The liberation might help bring them hom"
The former ISIS sex slaves waging war on their abusers: Hundreds of Yazidi women form an all-female battalion called the "Sun Ladies" to launch massive assault on Mosul
500 Yazidis take up arms after escaping horrific abuse at the hands of ISIS
South Korea: So long Kaesong, we're off to stop the bomb
Three years ago, the Kaesong development project got shut down in a war of words between the two countries on the Korean peninsula. That showdown with North Korea got so bad that at one point the Kim regime trapped South Korean managers within the complex. In response to actions by Pyongyang in launching a satellite and testing another nuclear device, Seoul has ordered operations at Kaesong to cease, accusing the Kim regime of using its proceeds to fund its nuclear-weapons development
National
Metallica Exacts Revenge on Super Bowl With Epic Show
Local favorite Metallica was overlooked for the halftime show at Sunday's historic Super Bowl 50, with the hosting committee choosing England's Coldplay to perform in their place. However, Metallica exacted their revenge with their edgy, exciting performance thrilling a huge, eclectic crowd during their allotted Saturday night show at AT&T park, likely giving the hosting committee some feelings of remorse.
Controversial film shown at VA high school slammed as "White guilt" video
Some Henrico parents are outraged about a controversial video shown at Glen Allen High School. It tackles things like racial profiling and the school to prison to pipeline.
HuffPo Furious: "Racist, Sexist, Xenophobe" Won
The Huffington Post had announced last month that each of its stories on Trump would feature an editor's note calling the candidate a "liar," "racist" and "xenophobe."
Oregon standoff: 4 holdouts all in FBI custody as occupation ends
The four remaining occupiers of the Malheur National Wildlife Refuge surrendered Thursday morning, bringing an end to the standoff on its 41st day.
Clinton Foundation received subpoena from State Department investigators
Investigators with the State Department issued a subpoena to the Bill, Hillary and Chelsea Clinton Foundation last fall seeking documents about the charity's projects that may have required approval from the federal government during Hillary Clinton's term as secretary of state, according to people familiar with the subpoena and written correspondence about it.
University Of Texas Police Give Preacher Citation For Offending Students
The University of Texas at Austin police department issued a disorderly conduct citation to an outdoor preacher on Tuesday after students complained that his message had offended them. The preacher, who was standing just off campus, recorded his interaction with several university police officers, who explained that it was illegal for him to offend the students.
The fight for "tolerance" at Rutgers hits a new low
We feel bad for the janitors who had to clean up after the latest low from Rutgers University's champions of tolerance.
The audacious rescue plan that might have saved space shuttle Columbia
The untold story of the rescue mission that could have been NASA's finest hour.
Quark-Gluon Plasma Recreated at CERN For First Time
Using the Large Hadron Collider (LHC) at CERN in Geneva, scientists have recreated the universes primordial soup, known as quark-gluon plasma, measuring its liquid properties and uncovering the ancient plasma like never before.
Twitter Is Gearing Up To Interfere In The Election
Last week, a report from BuzzFeed claimed that Twitter was about to implement an algorithmic news feed, a departure from the chronologically-ordered tweets which users have grown accustomed to, and by which the platform is defined.
Rutgers students smear themselves with fake blood to protest "Most Dangerous Faggot"
Milo Yiannopoulis' "Most Dangerous Faggot Tour" brought out more than 450 Rutgers students Tuesday night.
UC Santa Barbara student "wanted to stab" classmate over conservative op-ed
Jason Garshfield has faced harsh backlash online after publishing an opinion piece arguing that feminism departments have no place in academic institutions.
MSU Police Department establishes "Inclusion and Anti-Bias Unit"
The purpose of the unit is to eliminate all biased police reports against any type of person.
Ending Coercive Unionism Trumps Dem Governor's Veto
Coercive unionism is no longer the law of the land for the majority of the country after West Virginia lawmakers overrode Gov. Earl Ray Tomblin's veto to become the 26th right to work state on Friday.
Rape accusers sue University of Tennessee for giving accused students due process
For most of human history, autocrats, patriarchs and mob rule have formed the standard system of governance. Minorities – particularly those accused of doing or being the wrong thing – suffered in law and deed.
Senior U.S. Supreme Court Associate Justice Antonin Scalia found dead at West Texas ranch
Associate Justice Antonin Scalia was found dead of apparent natural causes Saturday on a luxury resort in West Texas, federal officials said.
McConnell: Don't replace Scalia until after election
Senate Majority Leader Mitch McConnell (R-Ky.) said Supreme Court Justice Antonin Scalia should not be replaced until after the presidential election.
Justice Scalia Dies
We have lost a great man and a great Justice.
Republicans, Obama Already Clashing Over Scalia's Replacement
The fight over who should fill Antonin Scalia's seat on the Supreme Court broke out quickly after the justice's death Saturday. Both parties wasted little time marking the battle lines for a clash that could continue until President Barack Obama leaves office.
Economy & Taxes
Austrians Need Constitutional Right to Pay in Cash, Mahrer Says
Austrians should have the constitutional right to use cash to protect their privacy, Deputy Economy Minister Harald Mahrer said, as the European Union considers curbing the use of banknotes and coins.
The Case of the Spotted Cow
It's not Sherlock Holmes, but rather an actual crime story. The Minneapolis Star Tribune reports
International
66-Year-Old Man Struck By Lightning While Masturbating To Bible
A repentant man from Utah was found in critical condition and rescued by Mt Pleasant patrol officers after the 66-year-old man allegedly told officers he had been masturbating to the Bible moments before being struck down by a lightning bolt.
Opinion
Feminists vs. The Super Bowl Commercials
Generally we don't have a lot to say here about the Super Bowl itself, and today won't be any different. If you want a great wrap up of the game itself, you'll sadly have to go somewhere else.
Humorless Pro-Abortion Feminists Live Tweet Criticisms of Super Bowl Ads
Does it get any worse than this?
Feminism, Sex and Hypocrisy
Perhaps readers will recall Nian Hu (@Nian_Hu on Twitter) or you may need to be reminded that Ms. Hu is the Harvard student who declared: "I am a feminist. I believe in the equality of the sexes. For me, feminism means freedom," and that among these freedoms was "freedom to have as many sexual partners as I want without being looked down on."
Threats Of Drafting Women Reveal The Lies Of Equality
In times of war, men and women both have complementary but different strengths. Drafting women would confuse these strengths and thus weaken our nation.
A Vote For Trump Is A Vote For Roe V. Wade
This is a really terrible time for conservatives to decide it's more important to punish the Republican Party than to elect a principled president.
The Left Machine: Foundations and Elizabeth Warren
Massive Foundations put billions into left wing activist campaigns, but nobody seems to notice.
The Four Types of Socialists
With the rise of socialist candidates in the New Hampshire voting, it's probably useful to look at what types of people feel comfortable with socialism.
Political Correctness Is A Mask For Leftists' Intellectual Insecurity
To legitimize itself, the Left needs to hide the truth that the central planning it loves only begets misery. So all it has remaining is trying to shut the rest of us up.
"Zoe Quinn," SJW Martyr
"Zoe Quinn" was Patient Zero of the #GamerGate controversy. A tattoo-covered, mentally ill ex-stripper whose real name is Chelsea Van Valkenburg, Quinn was the creator of a tediously dull game called "Depression Quest." She broke up with her boyfriend, a software geek named Eron Gjoni, and allegedly became intimate with a videogame journalist named Nathan Grayson. In August 2014, Gjoni published a nearly 10,000-word article exposing Quinn's alleged misconduct.
Bernie Sanders and Hillary Clinton Debate: Who Hates America More?
Ed Driscoll quoted Ace in the context of reminding us how much liberals hate America, or at least that part of America where white heterosexual men work for a living. It was a strange thing to watch Thursday's debate between the insurgent socialist Sen. Bernie Sanders and the increasingly frantic former frontrunner Hillary Clinton, where the key issue seemed to be which one of them was more capable of destroying whatever fragments of American civilization might still be intact after Barack Obama concludes his eight-year effort to wreck the country.
Bernie Sanders – True Revolutionary or mere Socialist Philosopher King?
Lenin of Brooklyn, or Socialist Diogenes?
Rethinking Richard Nixon
Richard Nixon remains one of America's most assailed political figures, but a meticulously researched book suggests historians haven't been entirely fair to him.
Gaming the Scalia Seat
Just curious: is the Senate in recess this weekend? If not, Mitch McConnell might want to have someone rush down to the floor right away to gavel it into session so Obama doesn't fill Scalia's seat today or tomorrow with a recess appointment, no doubt citing the grounds that he needs to end-run Republican obstructionism.
The Coming Fight Over Justice Scalia's Replacement
What will the next steps be?
Antonin Scalia's Death Could Mark End of Constitution
The death of Supreme Court Justice Antonin Scalia doesn't merely mark a tragedy for Constitutional philosophy – it may mark the death of American Constitutionalism as a whole.