News of the Week for April 12th, 2015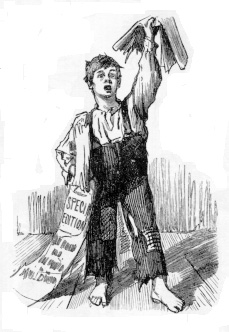 Obama Scandals
Historic poll: Obama is nearly twice as popular in Cuba as he is in the U.S.
Barack Obama is a pretty popular guy in Cuba these days. So much so that nearly nine out of 10 Cubans hope he'll be the first U.S. president to visit their island since Calvin Coolidge did in 1928.
India Saves 1,000 Non-Indians from 41 Countries in Yemen Evacuations
India is winding down its evacuations from war-torn Yemen, and the numbers are impressive.
Gun Rights
Background Checks and Handgun Sales Soar in California
Background checks for handguns hit a new high for California in March, just months after yearly handgun sales in 2014 broke a 21-year record in California, as well.
Hide the Decline
Environment &
"Green Energy"
Red States and High Tides
I'm not sure who was the first to point out that income inequality is highest where liberals govern, i.e., New York City, San Francisco, LA, etc. It's also true of housing prices, not coincidentally. This is only the beginning of a pattern recognition linked to liberal governance and elite opinion formation.
WikiLeaks cables reveal how US manipulated climate accord
Embassy dispatches show America used spying, threats and promises of aid to get support for Copenhagen accord
EPA Tells Kids to Avoid Baths and Asks them to Check Toilets for Leaks
Parents across America who struggle to keep their young rambunctious kids clean now have a new obstacle: the U.S. Environmental Protection Agency (EPA).
Obamacare
Government in Healthcare
Robert Kennedy Jr. Compares Vaccine Debate To Holocaust As California Lawmakers Look At Banning Exemptions
As lawmakers at the State Capitol consider a bill that would no longer allow parents to opt out of vaccinating their children over personal beliefs, vaccination critic Robert Kennedy Jr. waded into the debate at a Sacramento appearance.
War & Terror
The Deal Struck with Iran Was Not the Deal Announced by President
NPR aired a fascinating segment Saturday morning. "Iranian and American officials are busy selling the deal back home, but it does seem as if they're talking about two different agreements." "The American description of [termination of sanctions], as portrayed in the State Department's fact sheet on the deal, asserts that no U.N. sanctions can be lifted until Iran completes a hefty list of tasks, including scaling back its enrichment of nuclear fuel, converting a heavy water reactor and an underground enrichment facility, so that no nuclear fuel can be produced and answering long-standing questions about its past nuclear activity." Yet Iran "stated that all sanctions relief U.N., EU and U.S. – would be immediate. It was unequivocal. It stated that Iran under the deal was free to pursue industrial scale enrichment to fuel its own reactors – unequivocal. It stated that Iran was unhindered in its ability to conduct centrifuge R&D."
Obama admits Iran nuclear deal only delays inevitable, leaves problem for future presidents
President Obama admitted Tuesday in a broadcast interview that his nuclear agreement with Iran only delays Tehran from eventually acquiring a weapon, which could come immediately after Year 13 of the agreement — leaving the problem for future presidents.
Americans in Yemen fear they have been left behind as bombing escalates
Despite having three navy ships in nearby waters, US has not evacuated civilians from Yemen, many of whom have travelled to port city of Aden seeking rescue
RESET: Russia Threatens NATO With "Nuclear Force"
The Obama administration's decision to seek a "reset" of relations with Russia was, in the words of former Secretary of State Hillary Clinton, a "brilliant stroke" that "worked." And she's obviously right. This explains why Russian is threatening to use "nuclear force" if NATO takes steps to prevent Russian aggression in the Baltic states
Tsarnaev guilty on all charges in Boston Marathon bombing
Dzhokhar Tsarnaev was convicted on all charges Wednesday in the Boston Marathon bombing by a federal jury that now must decide whether the 21-year-old former college student should be executed.
Some wars should be prevented, and some wars should be preempted
Most of the great wars of the past would have been far less bloody had they begun sooner. That emphatically is true of the First World War: if Germany had launched a preemptive assault on France during the First Morocco Crisis of 1905, before Britain had signed the Entente Cordiale with France and while Russia was busy with an internal rebellion, the result would have been a repeat of the Franco-Prussian War of 1870 rather than the ghastly war of attrition that all but ruined Western civilization.
Americans Trying To Escape From Yemen Are Told They Are On Their Own & To Contact Foreign Governments For Help
America Is No Longer There For Americans Abroad. And The Whole World Knows It.
"Nine-year-old pregnant" after being raped by at least 10 Islamic State paedophiles
GIRLS as young as nine are being raped and tortured by Islamic State militants, according to aid workers in Iraq.
Egypt confirms death sentence for Muslim Brotherhood leader
An Egyptian court confirmed death sentences for Muslim Brotherhood leader Mohamed Badie and 13 other senior members of the Islamist organisation on Saturday and jailed a US-Egyptian citizen for life for supporting the group.
National
Poll: Yes to more aggressive deportations, no to welfare, citizenship for kids of illegals
Despite President Obama's efforts to cool the nation's views on illegal immigrants storming over the U.S.-Mexico border, Americans have reached a new level of anger over the issue, with most demanding a more aggressive deportation policy — and reversal of a law that grants citizenship to kids of illegals born in the U.S.
Sally Kohn Doesn't Understand How Laws Work
The debate over religious freedom has officially broken the collective liberal mind. Rather than just admitting that many same-sex marriage supporters wish to use the power of government to force people of faith to violate their consciences, at least one skeptic of religious freedom has invented a new legal theory on the matter.
Facts matter: Left sticks to "narratives," evidence be damned
The verdict's in on Rolling Stone. According to no less an authority than the Columbia University Graduate School of Journalism, the magazine's story last year on a University of Virginia gang rape was a "journalistic failure [that] encompassed reporting, editing, editorial supervision and fact-checking."
Fighting Back: Free Speech Brief Filed on Behalf of Religious Leaders in SCOTUS Marriage Case
A prophetic document in the culture war.
How Europeans Invented "White Privilege"
"The team found a patchwork of evolution in different places, and three separate genes that produce light skin, telling a complex story for how European's skin evolved to be much lighter during the past 8000 years."
Answer for Christian businesses: Use a "Terms of Service Agreement"
Today's generation is very well-acquainted with what is known as a "Terms of Service Agreement." In fact, people across all generations that use social media and apps, or purchase products online, know they must always "agree" to the terms of service before any services will be even be considered. They simply check the "Agree to Terms" box and proceed to do business with the company.
UMix won't screen film in wake of complaints
The Center for Campus Involvement announced Tuesday afternoon they would cancel a planned showing of "American Sniper" at UMix following a student petition over the depiction of certain communities in the film.
The Secret Republicans of Silicon Valley
In an industry where only liberal ideas are "allowed," many libertarians and conservatives keep their political views secret.
Cheney: President Obama Wants "To Take America Down"
In an appearance on :The Hugh Hewitt Show" Tuesday night, former Vice President Dick Cheney said that President Obama's actions on the world stage exemplify a president who wants "to take America down."
Maya Angelou's new stamp features quote that wasn't hers
The United States Postal Service is set to honor Maya Angelou today in a dedication ceremony for a new postage stamp depicting the legendary author, poet and singer. But there's one problem: The quotation that accompanies Angelou's picture on the stamp was apparently not originally written by her.
Gay NYTs Columnist Wants Christians to be MADE to "Embrace" Homosexuality
Frank Bruni Thinks That Christians Have Just a Bit Too MUCH "Religious Freedom"
Marshall Univ. freshman dorm attacks heterosexual Christians for unearned 'privilege'
A resident advisor at Marshall University hung a handmade poster in a freshman residence hall dedicated to the concept of "privilege."
Lois Capps to Retire in 2016; 24th District in Play
Democratic U.S. Rep. Lois Capps, 77, announced on Wednesday that she will be retiring her congressional post, leaving the competitive 24th congressional district seat open for the first time in almost two decades. Capps, who is from Santa Barbara, was first elected as the representative for the 24th district in 1998.
Report: Clinton changed stance on trade deal after donations to foundation
The Clinton Foundation reportedly accepted millions of dollars from a Colombian oil company head before then-Secretary of State Hillary Clinton decided to support a trade deal with Colombia despite worries of human rights violations.
College Students Can't Answer Basic Questions About the Holocaust and WW II
How would you do on this pop quiz?
A Political Dynasty Grows in California
One of the signs of an unhealthy democracy is the constant emergence of family dynasties in politics. You need look no further than the fact that Hillary Clinton and Jeb Bush are currently top contenders for president in 2016. A Bush or a Clinton has run for president in 1980, 1988, 1992 (when both families squared off against each other, as they may again next year), 1996, 2000, 2004, and 2008.
NV bills allow schools, municipalities to opt out of collective bargaining
Nevada labor unions and Democrats are upset about two bills being considered by the state legislature that would allow local governments to avoid the damaging restrictions of collective bargaining.
Third grade students write "get well" letters to cop killer Mumia Abu-Jamal
Cop killer Mumia Abu-Jamal has a group of well-wishers in Ms. Zuniga's third grade class.
Transgender student candidate throws a hissy fit for using wrong pronoun
Elections are ridiculous. Election grievances are often more ridiculous.
Subsidized health care, discrimination ban, Office of New Americans and more: Lawmakers want to further protect immigrants
The same California legislators who helped get undocumented residents drivers licenses unveiled a package Tuesday of 10 bills that would also provide them with subsidized health care and other benefits, including protection from fraud and discrimination.
Maya Angelou's quote on USPS stamps is fake but accurate
Living in New York around 2005, I once saw a flyer advertising Maya Angelou's appearance before NYU students that had exactly the same "bird" quote. The flyer was posted at the entrance to one of the left-wing churches around NYU that lends its space to events held by communists and other progressives, including a party to celebrate the release of Lynn Stewart from prison, which I attended undercover with a video camera.
NV bill to ban transgender access to school bathrooms gets new life
A bill designed to maintain single-gender restroom and shower facilities in public schools never got a hearing in front of the Nevada State Assembly's Education Committee.
Biden puts a baby pacifier in his mouth
Vice President Joe Biden shared a special moment with the grandson of former New York City Mayor Michael Bloomberg.
How Authoritarian Activists Are Censoring Twitter
In just under a year, Twitter will celebrate its 10th birthday. The microblogging service is currently the 8th-most visited website on the internet, with over 280 million active users. By offering a free, open platform that allows instantaneous communication to huge audiences, Twitter is arguably the most efficient means of spreading information in the world.
Rand Paul scratches the Democrats' abortion surface, bloody extremism pours out
Ask Democrats tough questions about abortion, and their extremism on the issue becomes obvious.
"The GOP Is the Party of Jefferson Davis"
Remember, with lefties up is always down, in is always out, and black is always white.
Hillary Clinton to go the Max Headroom campaign strategy route. No, really.
This will set the tone for the Clinton candidacy: "A person familiar with the Clinton team's plans confirmed that she will make the initial announcement [that she's running for President] in a video on Sunday before heading to Iowa." Basically, the Clinton campaign has decided to do the bare minimum necessary to signal that she's running for office, while at the same time giving the press the same mushroom treatment that Barack Obama pioneered. No questions taken, no opportunities to see how the woman reacts under pressure*, and this may be the first time in history that a major political candidate deliberately attempts to avoid media coverage of her campaign rollout: Ed Morrissey argues here that Hillary wants the media to stay focused on Marco Rubio's campaign announcement Monday, and not raise inconvenient questions about hers.
Reagan, Thatcher busts defaced at Chapman University
Students at Chapman University in Orange, California awoke Wednesday morning to find statues of various political figures defaced and accused of crimes including "racism," "homophobia," and "neo-liberalist ideology."
Hugging without permission now "sexual assault" at U.Va.
Punishing even innocent human contacts.
A Coven of Liars: Sabrina Rubin Erdley, Emily Renda and Catherine Lhamon
One of the first journalists to raise serious questions about Rolling Stone's rape hoax story, Richard Bradley makes this point
Brooklyn #readyforhillary with snarky guerrilla street art mocking her.
Hey! This guerrilla street art thing is fun. Why weren't we doing it before?
Seattle high school: The "Diversity Club" gets together to nag people about "privilege"
The West Seattle High School Diversity Club taught workshops in every language arts class Friday, April 10 on racism, bias and privilege.
Economy & Taxes
Upstate New York is becoming Detroit with grass.
Binghamton, New York — once a powerhouse of industry — is now approaching Detroit in many economic measures, according to the U.S. Census. In Binghamton, more than 31 percent of city residents are at or below the federal poverty level compared to 38 percent in Detroit. Average household income in Binghamton at $30,179 in 2012 barely outpaces Detroit's $26,955. By some metrics, Binghamton is behind Detroit. Some 45 percent of Binghamton residents own their dwellings while more than 52 percent of Detroit residents are homeowners. Both "Rust Belt" cities have lost more than 2 percent of their populations.
International
Anarchists attack police with petrol bombs after Athens demo
Rioting youths have clashed with Greek police in central Athens, damaging vehicles and property, following a demonstration by hundreds of anarchists seeking the abolition of a maximum security prison.
Pakistani Christians face relentless inequality and abuse
The wounds of the horrific suicide blasts in two churches of Youhanabad are still fresh. Christ Church Reverend Irshad Ashknaz says Christians in Pakistan are a constant target of hate and inequality.
Meeting under trees in the dark of night, and other stories from Venezuela's struggling guerilla resistance Andrew Cawthorne and Girish Gupta, Reuters
Housewives stash bottles and fuel for Molotov cocktails. Activists run a network of safe houses. Masked youths block roads. A rifle-wielding dissident general makes a call to arms.
David Starkey: "Disabled people, Muslims & ethnic minorities should not act like victims"
HISTORIAN David Starkey has criticised disabled people and people from ethic minorities who "want to assume the status of victim".
Opinion
A letter to the SMOFs, moderates, and fence sitters from the author who started Sad Puppies
On Saturday they announced the finalists for the Hugo Awards. As you are aware by now, Sad Puppies suggested candidates absolutely dominated. I tried to mostly avoid the internet this weekend because it was a holiday better spent with family than hate mail.
Here's The Nazi Cake Jewish Bakeries Will Be Forced To Sell.
And now, inadvertently, the video-sharing website has provided a glimpse into our national future once critics of laws supporting religious freedom succeed in preventing small business owners from refusing certain work as a matter of conscience.
Liberals May Regret Their New Rules
That photo is me about ten years ago, standing in the ruins of a land where people rejected the rule of law in favor of the rule of force. I think a lot about my year-long deployment to Kosovo these days. I think a lot about people today who, for short term political points, cavalierly disregard the rules, laws and norms that made America what it is. I think a lot about how liberals, especially those who boo God, should pray to Him that those rules, laws and norms are restored.
Here's What Happens When It's Okay To Punish People's Beliefs
Someday, a Christian shopkeeper who becomes the focus of the 4chan or Reddit Rage Machine will be killed by some militant atheist or black bloc kid or some other flavor of crazy.
From Watergate to the Pizza Wars
It Didn't Start with Watergate, Victor Lasky wrote in 1977, in an effort to place the Nixon administration's scandals into context alongside the same or worse crimes committed by the FDR, JFK, and LBJ administrations. Today, as Kevin D. Williamson writes at NRO, the Obama administration and its operatives with bylines are doing their best to make these "Scandals in the rearview mirror appear smaller"
The Hugo Awards: How to Fight Back in the Culture War
This is the era in which we are all being drafted in the Culture War. It doesn't matter if you're secular or religious, political or apolitical, frat boys or geeks, hipsters or bros. Nobody gets to be neutral or sit on the sidelines, because we'll all be expected to make our obeisance to the latest politically correct opinion handed down to us by a Twitter mob.
Addendum to Yesterday's Letter
Yesterday the following media outlets ran articles about the Sad Puppies campaign, in which they either directly said or insinuated that it was run and populated by racist straight white males with the goal of keeping scifi white and male. (not true)
In the End, It's All About Rape Culture—or the Lack Thereof
I've taken a couple of days before responding to Columbia Journalism School's report on the Rolling Stone/Sabrina Rubin Erdely/Jackie fiasco. There's always pressure to provide near-instantaneous reactions to news events, but the report is long and substantive. I wanted to take some time with it.
Social-Justice Warriors Aren't So Tough When Even "Sad Puppies" Can Beat Them
As I've said before – in the religious liberty context – when one takes their eyes off the "head for the hills" Republicans and focuses on the vast conservative grassroots, the social-justice and identity-politics Left is taking beating after beating. And now that losing streak is extending into a new cultural arena — the arts.
Is the Modern American University a Failed State?
Modern American universities used to assume four goals.
Schools will "take away from existing programs" to educate new wave of illegals
Long Island schools and others are bracing for a second wave of unaccompanied immigrant minors who are expected to flood into the U.S. this year, and to areas with high immigrant populations.
The Liberal Bubble: "They Can't Fathom That Somebody Disagrees With Them"
So says a Silicon Valley CEO, describing the liberal echo chamber inside the tech industry that frigthens Republicans into silence.
Obama's Clown-Car Diplomacy
In which our resident scholar on all things Middle-East – and circus related, Andrew Klavan, explains Barack Obama's policy for that troubled region. Think of it as Smart Diplomacy for Dummies…
Two Good Reasons to Curb Immigration
I spent a good part of the Laura Ingraham show today talking about immigration. I read portions of Jeff Sessions' op-ed in the Washington Post titled "America needs to curb immigration flows." Senator Sessions makes several basic points in a clear and persuasive manner
The Return Of Traditional Values
The popular culture of the West is a mess these days. Add up the vulgar lyrics and misogyny of rap music to pathetic movies like 50 Shades of Grey to public obsessions like Bruce Jenner as he breaks out of his male cocoon and metamorphosizes into a female, and we are left with very little to praise. It all seems like a replay of the Roman satirist Petronius's brilliant first-century AD novel The Satyricon, which chronicled the moral sinkhole into which the Roman Bay of Naples had plunged.
Fundamental Concepts – Me vs We
Lets take a moment to consider political labels. All too often, they are used as simple pejoratives, not the least by me. If we're talking and I tell you "You're so progressive!", chances are it isn't a complement. Progressive, Conservative, Liberal, Libertarian, Communist, Fascist, Totalitarian, Royalist (haven't heard that one in a while), Maoist, Theocratic…each one of these terms has a specific meaning, but how do they all fit together in the big picture?
Hey Gwyneth Paltrow, If You're Gonna Do The "Food Stamp Challenge," Then ACTUALLY Do It!!
On the ninth of April, Gwyneth Paltrow nobly gave her millions of fans the opportunity to bask in her charity and selflessness when she announced that she would do the "Food Bank NYC Challenge," which is actually just the "SNAP Challenge" modified so that a food bank will get the publicity and donations.
Religious Freedom for All
"Is not the fanaticism of your irreligion more absurd and dangerous than the fanaticism of superstition? Begin by tolerating the faith of your fathers. You talk of nothing but tolerance, and never was a sect more intolerant." -Voltaire
Reid's Dark Legacy – Bonus Features
Last week, the RGJ asked me to contribute my thoughts to Harry Reid's retirement – here they are. It's amazing, though, how fast the news cycle can be. Since I submitted my piece, two new items came to light which make my critique seem almost quaint.
Social Ignorance Warriors
In most real-world conflicts, the key to victory lies not on a battlefield, or in any one special strategy or tactic, but inside your opponent's head. This can be argued for a variety of historical conflicts and, in my experience, holds up pretty well in day-to-day experience. The key to beating back superior British forces in the American revolution wasn't besting them at their own game. It was, in some sense, making mostly-inevitable losses too painful for the enemy to continue inflicting (that and, as in virtually every battle involving a European county up through at least WWI, leveraging Europe's constant in-fighting against whatever portion you were currently fighting). The United States never needed to win. It just needed to become too difficult to keep.
What makes Cortez Masto qualified to succeed Harry Reid?
Former Attorney General Catherine Cortez Masto has become the first Democrat to announce her candidacy for Harry Reid's Senate seat and Harry has already endorsed her. It was in all the papers, along with everything you need to know about her merits and demerits – well, not quite.