News of the Week for March 22nd, 2015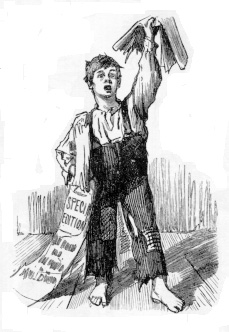 Obama Scandals
U.S., Texas Meet in Court Over Timeline of Executive Action on Immigration
Dispute stems from states' lawsuit challenging administration's plan to delay deportations
Federal judge asks, "Can I trust what the president says?" DOJ lawyer gives wrong answer
Judge Andrew Hanen, the federal judge who blocked President immigration executive action, suggested yesterday that he might order sanctions against the Justice Department if he rules that it misled him about when the administration began implementing one of its immigration measures. Judge Hanen is concerned that the Justice Department misled him into believing that a key part of Obama's amnesty program would not be implemented before he made a ruling on a request for a preliminary injunction. It turns out that federal officials had given more than 108,000 people three-year reprieves from deportation before that date and had granted them work permits.
Gun Rights
Gun-control groups open fake gun shop in NYC to guilt-trip people for wanting guns
The customers should have known it was a front the moment they walked through the door. That big American flag is far too traditional for a trendy new gun shop on the Lower East Side.
Hide the Decline
Environment &
"Green Energy"
EPA Wants to Monitor How Long Hotel Guests Spend in the Shower
$15,000 grant creating device to "modify" guests behavior
Lawmaker calls for a rebellion against EPA pollution emissions for backyard barbecues
A Missouri state legislator wants the Environmental Protection Agency to back off of people's backyard barbecues.
Obamacare
Government in Healthcare
Growing numbers seek faith-based alternative to ObamaCare
Faced with the rising cost of insuring their family of five, Lisa and Jonathan Adams canceled their high-deductible health insurance policy and put their faith in Medi-Share, a Christian organization whose members help pay one another's major medical expenses.
War & Terror
Taliban Attacks Two Churches in Pakistan; Christian Mob Riots, Kills Two Suspected Terrorists
At least 15 people were killed in the suicide bombings, leading to Christian protests around Pakistan.
Japan Rising
Tokyo building forces to counter China
China and America's Coming Battle for Southeast Asia
The Association of Southeast Asian Nations (ASEAN) has declared its intent to establish a fully integrated Community that extends across the economic, political, security and social realms by the end of 2015. Such a regional arrangement would, for the first time, provide the countries of Southeast Asia with a single regime of intergovernmental collaboration that can be used to draft, implement and refine joint policies and courses of action. That would greatly facilitate future proactive planning and aid the development of comprehensive and codified forms of supranational cooperation and governance.
Terrorists Carry Out an Unprecedented Terror Attack on Tourists in Tunisia. Was It ISIS?
A group of armed terrorists killed more than a dozen people today at a popular museum in Tunisia, taking a number of Western tourists hostage. Thankfully, security forces appear to have managed to free the hostages and halt the attack, but the event is even more disturbing than one might expect. Tunisia has been lucky to escape the wave of terror across North Africa in the wake of the Arab spring, and this well-executed attack interrupts that pattern, showing the vulnerability of even Western targets in a once-stable country — and potentially the growing reach of the Islamic State.
Up to 3 gunmen may be at large following deadly attack on Tunisian museum
Up to three gunmen involved in an attack on a popular museum in Tunisia Wednesday – which left 21 dead, including 17 tourists – may still be at large, the country's prime minister says.
From Tel Aviv to Turtle Bay
The White House hoped a new Israeli prime minister would resume peace talks with the Palestinians. With Netanyahu holding on, the administration is weighing a turn to the U.N. to help force a deal.
Israel's shield no more?
Officials say they are revisiting the U.S. stance in light of Netanyahu rolling back his support of a Palestinian state.
Iran limited to 6K centrifuges in draft accord
A draft nuclear accord now being negotiated between the United States and Iran would force Iran to cut hardware it could use to make an atomic bomb by about 40 percent for at least a decade, while offering the Iranians immediate relief from sanctions that have crippled their economy, officials told The Associated Press on Thursday.
The Tunisia Terrorists Trained in Libya, Where Obama's Intervention Helped Create an Islamist Safe HavenShare article on Facebook
It's still unclear who exactly organized the well-executed attack that left more than a dozen tourists dead in normally placid Tunisia on Wednesday – the Islamic State has claimed involvement — but the Tunisian government says it does have some information on the gunmen.
Kabul Protest Girl Beaten to Death and Burned
A woman was beaten to death by a mob of Muslims in Kabul Afghanistan for allegedly burning a Koran.
Video of Afghans BEATING to DEATH and burning body of woman accused of burning Koran
Here's another postcard from the religion of peace. Reports are coming out of Kabul in Afghanistan that a woman was accused of burning pages in the Koran, and in response she was beaten to death by a bloodthirsty crowd. Then her corpse was torched. And just in case that's not disgusting enough for you, some are saying she was mentally ill.
No Friends but the Mountains: The Fate of the Kurds
It is out of the Middle East's current nightmare that the old dream of a united Kurdistan is drawing new breath. Kurdish independence, if not in whole then at least in some combination of its disconnected parts, may well be the one thing worth salvaging from the region's killing fields. A firmer alignment on the part of the US with Kurdish interests would certainly salvage something from the shambles of American foreign policy in the Middle East, too.
142 Dead in Yemen Mosque Bombings Claimed by Islamic State
Suicide bombings claimed by the Islamic State jihadist group killed at least 142 people on Friday at mosques in the Yemeni capital, in an attack targeting Shiite worshippers including Huthi militiamen.
Yemeni State Collapses Replaced By Shia and Sunni Mini Caliphates
Islamic State and AQAP fighters took control of Southern Yemen after government forces surrendered. Leaving Yemen in a split between AQAP controled areas in the south and East and Houthi or Shia controlled areas in the North and West.
Khamenei calls "Death to America" as Kerry hails progress on nuke deal
Day after Obama urges Iran to seize "historic opportunity," supreme leader says US seeks to create insecurity
National
Social Security Paid 740 Dead People At Least $17.1 Million
OIG: "These results are likely understated"
Expensive Senate race pits Democrats against each another
A Democrat almost assuredly will win a state Senate seat in an east San Francisco Bay Area district where the party holds a 15-point registration edge. So why have unions poured $115,000 into a committee to support a Republican who dropped out of the race weeks ago?
Starbucks to encourage baristas to discuss race relations with customers
CEO Howard Schultz is encouraging his employees to bring up the hot-button issue — his latest foray into controversial topics.
Class, Not Race
College-educated and high-school-educated parents, and their children, are sliding in different directions.
GRAPHIC BODY CAM FOOTAGE: Dallas Police Shoot Mentally Ill Man Holding Screwdriver
Mentally Ill Man is shot dead by police in Dallas, Texas
Diversity, Diversity EverywhereShare article on Facebook
Maryland's medical marijuana commission will be required by statute to "seek to achieve racial, ethnic, and geographic diversity when licensing medical marijuana growers," to encourage "applicants who qualify as a minority business enterprise," and to "seek to achieve racial, ethnic, and geographic diversity when licensing dispensaries."
Mitt Romney to Box Former Heavyweight Champion Evander Holyfield
Former presidential nominee Mitt Romney will be fighting former heavyweight champion of the world Evander Holyfield in a Utah boxing match. Yes, you read that correctly, and no, this is not satire.
Aaron Schock resigns after new questions about mileage expenses
Illinois Rep. Aaron Schock resigned Tuesday, less than 12 hours after POLITICO raised questions about tens of thousands of dollars in mileage reimbursements he received for his personal vehicle.
Durbin pulls race card on Senate Republicans (#JVTA)
It's getting boring, Dick.
Obama calls for mandatory voting in U.S.
President Obama, whose party was trounced in last year's midterm election due in part to poor turnout among Democrats, endorsed the idea of mandatory voting Wednesday.
Late Night's Seth Meyers sandbags Ted Cruz on climate change
For the nation's left-leaning entertainers, the most interesting thing about Texas Sen. Ted Cruz this week is his callous willingness to scare toddlers for fleeting political gain. In fact, beyond Cruz's apparent intention to run for the White House in 2016, this latest craze was of singular interest to Late Night host Seth Meyers.
"Do You Read This Stuff?": Hugh Hewitt Questions Ben Carson's Foreign Policy Chops [AUDIO]
It seems as though Ben Carson has flunked the Hugh Hewitt primary.
Some police revenue streams are more outrageous than others
There has been a lot of news out of Ferguson lately.
Harry Reid Filibusters on Behalf of Slaveholders
The Democrats are on the wrong side of a familiar issue.
Ben Carson Forgets Baltic States Are in NATO, Dates Islam to Before Christ in Flubbed Foreign Policy Interview
Neurosurgeon and prospective Republican presidential candidate Dr. Ben Carson stumbled on key foreign policy questions during an interview with conservative radio host Hugh Hewitt on Wednesday, appearing to not realize the Baltic States are members of NATO and dating the founding of Islam to well before the birth of Christ.
By Law, California Must Circulate "Shoot the Gays" Referendum
California Attorney General Kamala Harris, an announced candidate for Barbara Boxer's Senate seat in 2016, may have to prepare a title and 100-word summary of a ballot initiative titled the "Sodomite Suppression Act," which calls for anyone participating in homosexual sexual acts to be shot to death by a bullet to the head.
Gov. Rick Scott eyeing run for U.S. Senate
But don't panic Jeff Atwater or Carlos Lopez-Cantera. Gov. Scott has told top fundraisers he's interested in running in 2018 – when Democratic incumbent Bill Nelson's third term ends – not 2016, when Scott will still be in the middle of his second term.
"It's the next big thing!" Hillary knows JUST how to fill our "fun deficit"
Having nothing else pressing on her plate, Hillary's in Atlantic City today to bond with camp counselors.
President Obama endorses mandatory voting
In a recent speech, President Obama endorsed the idea of making voting mandatory. It isn't clear whether he intends to actively push the idea. But he does suggest that it would be an improvement over the status quo.
Obama confirms: I really love mandates
No kidding. Suggesting mandates — and especially enforcing them — seems to be all that's on Barack Obama's mind as President. Yesterday, Obama told an audience during a speech on middle-class economics that the US should really consider making voting mandatory … like health insurance and footing the bill for contraception, et cetera et cetera et cetera
Barney Frank: Aaron Schock should be "exposed"
Former Rep. Barney Frank, who wrote in POLITICO Magazine this month about the dilemmas he faced as a gay member of Congress who kept his sexuality private for 32 years, says that if Illinois Republican Rep. Aaron Schock is gay, he should be "exposed" due to his voting record on gay issues.
John McCain "No Republican Should Vote For Her [Loretta Lynch's] Confirmation"
I have to admit my first reaction is who kidnapped the REAL John McCain after all except when talking about foreign policy he generally reserves his criticism for fellow Republicans. After receiving assurances from the staff of the Hugh Hewitt show that the transcript and audio below is from an interview with the real live John McCain it has been deemed worthy to share with you folks.
Feds to Weigh Children in Daycare
USDA collecting data for study mandated by Michelle Obama's healthy eating law
Dems want to empower Boehner
House Democrats fighting for leverage in the GOP Congress are hoping they can empower an unlikely ally: Speaker John Boehner (R-Ohio).
C-SPAN gets call from "Fresh Prince of Bel-Air"
"Yo homes, smell ya later!"
Woman Raised by Lesbian Couple: "I Ached Every Day For a Dad"
Heather Barwick, who was raised by her mother and her mother's lesbian partner, wrote in an essay this week that same-sex "marriage" is not the same as normal marriage between a man and a woman, that the traditional family is best, and that while growing up she "ached every day for a dad."
It's World Down Syndrome Day (3/21)
I'm not usually big on "Awareness" Days, but I make an exception for this one, because it celebrates some very special people. The date that was picked (3/21) is no accident – on this date, we celebrate those wonderful people who have 3 copies of the 21st chromosome. Life in a family with a DS member is a whirlwind adventure!
Economy & Taxes
San Bernardino has defaulted on $10 million in bond payments
The southern California city of San Bernardino has defaulted on nearly $10 million in payments on its privately placed pension bond debt since it declared bankruptcy in 2012, according to documents seen by Reuters.
The Dollar, Oil Prices and Exports: Lessons of Recent History
Business news pages are suddenly full of hand-wringing about how the rising dollar threatens to slash U.S. exports and economic growth. "The strong dollar is the biggest threat to economic recovery," warns one reporter. Others quote White House chief economist Jason Furman saying "the strong dollar is undoubtedly a headwind" for the U.S. economy.
Move to raise Nevada minimum wage to $9 blindsides Dems
Republicans blindsided Democrats on a Senate committee Friday when they amended an overtime bill to raise Nevada's minimum wage to $9 an hour.
International
British Girls Raped by Muslim Gangs on "Industrial Scale"
Nearly 400 British girls as young as eleven are believed to have been sexually exploited by Muslim rape gangs in Oxfordshire over the past 15 years, according to a chilling new report. It charges local officials with repeatedly ignoring the abuse due to a "culture of denial."
Child sex abuse allegations: Scotland Yard "scrapped Cyril Smith undercover investigation in 1980s"
Scotland Yard is facing new allegations of a cover up after it was reported that an undercover police investigation that had gathered compelling evidence of child abuse in the 1980s was scrapped shortly after detectives moved in to make arrests.
Anti-Marxist Counter-Revolution in Brazil
With the Middle East in turmoil and Russia's Vladimir Putin threatening nuclear war, most of our media have missed a big story south of the border. President Barack Obama's fellow Marxist, Dilma Rousseff, is coming under tremendous pressure to resign her presidency in Brazil. As many as three million Brazilians took to the streets on Sunday to demand the impeachment of Rousseff, a former Marxist terrorist, and the end of the rule of the Brazilian Workers' Party.
Boko Haram takes hit in northern Nigeria
Damasask liberated
UK: Some Faiths are More Equal than Others
In February, Britain's largest Jewish newspaper, the Jewish Chronicle disclosed that Yitzchak Schochet, a Rabbi in North London, was removed as patron of an interfaith charity because "the government believed he was too extreme."
Pupils at London primary school banned from looking at solar eclipse for "religious reasons"
A London primary school banned children from watching the eclipse today for "religious and cultural reasons."
UN women's rights panel singles out Israel in one-sided resolution
The United Nations Commission on the Status of Women adopted a resolution on Friday singling out Israel for its treatment of Palestinian women while failing to mention regimes with far more egregious records on women's rights.
Unacknowledged irony
South Africa is still home to high levels of violence against women and children, despite a constitution widely regarded as the most progressive in the world . . .
YOUTH GANG Attacks & Vandalizes London Synagogue Screaming "We Will Kill You!"
A group of violent youths attacked and vandalized a London Synagogue late Saturday.
Opinion
Could today's youth be "the incompetent generation"?< Way back in 1944, FBI Director J. Edgar Hoover opened a file on teen idol Frank Sinatra for "corrupting the morals of America's youth."
A Monster of Our Own
The impoverished life of Hillary Rodham Clinton
Valerie Jarrett, Hillary may have the last laugh
So we learn this morning from The New York Post, that Valerie Jarrett leaked to the press Hillary Clinton's use of a the private email address.
Outsourcing in America
You've spent twenty plus years loyally working in Information Technology (IT) for Southern California Edison, and eighteen months ago your boss tells you that they are going to study outsourcing but not to worry, "your position is safe." On the one hand you are worried because you know many stories of American IT workers losing their jobs to outsourcing, but on the other you feel comforted that you've been loyal to SCE and provide a critical service. Then eight months ago they tell you that they are outsourcing most IT functions and that they want you, get this, to train your guestworker replacement. If you say no, SCE will terminate you with cause and you would lose not only a severance package but also eligibility for unemployment insurance. This is the common story I heard from many workers at SCE.
Beware The Ides Of March, For This Is How A Republic Dies
A republic dies not instantly, or by brute force, but through physical and moral exhaustion, and in slow, methodical steps. Just consider the Roman Republic.
The Death of Free Speech on College Campuses
One of the truly delightful things about college is that it allows earnest young people to try out all sorts of ridiculous ideas without causing much lasting harm. After graduation, most will grow up and learn how to laugh at their prior selves. (The rest will become professors.) Let's hope the undergrads and grad students involved in some recent controversies become part of the former group.
Could Jim Jordan be next Speaker?
Rep. Jim Jordan says he has no desire to be the next Speaker of the House, but he might be drafted anyway.
Obama's remarkable consistency when it comes to "respect"
I'm sure someone's said it before, but Obama is remarkably consistent in his approach to everything. For example, he believes that people who have been subject to systemic disrespect become violent or criminal. If you show them the respect they need, they will stop behaving in that way. He therefore believes that his job as America's leader is to correct systemic disrespect which will, in turn, cause them to give up their bad behaviors and embrace good ones.
From a Ph.D. Dissertation… in Rape Culture
"We live in a male-supremacist society. Under it, women are sexually colonized, are treated as sexual and reproductive chattel. Under it, women are subjected to a female sexual slavery that is at the core of patriarchy's heart of darkness. Under it, women are subjected to epidemic level of male violence, male sexual violence and abuse. It is a rape culture. It is a woman-hating culture."
This Is So True
"If you replace 'men' with 'Jews,' a huge percentage of Tumblr becomes Nazi propaganda."
Fundamental Concepts – "Electable"< As the 2016 presidential campaign lurches to a start, we are faced with the daunting prospect of selecting who we want to run for president in an election just 20 short months from now. One of the things we are sure to hear endlessly prattled about is a candidate's "electability". It doesn't matter if its RINOs trying to discredit a conservative candidate, or conservatives attacking the spineless establishment, everyone has an opinion as to whether or not a person is electable. The crazy thing is, nobody on either side knows what the hell they are talking about.
A "Privileged Cracker" Visits the California DMV
The other day I received a letter from the California Department of Motor Vehicles (DMV) instructing me to renew my driver's license in person. The letter stated I was required to take a vision test and a new photo. The letter also provided me with a phone number to schedule an appointment.
Charles Moore: Gay Rights Sharia has Silenced Common Sense
Traditional parenting is being drowned out by "gay rights sharia", the respected journalist Charles Moore has said. Commenting on the recent spat between fashion designers Dolce and Gabbana and Elton John over the rights of gay parents to have children, Mr Moore opined that the holding of socially conservative views is now "teetering on the edge of criminality".
natural born Citizens: Marco Rubio, Bobby Jindal, Ted Cruz
I believe Marco Rubio, Bobby Jindal and Ted Cruz to be "natural born Citizens" and eligible to be President. Here's why.