One hundred years ago this Christmas, came one of the most miraculous events in the history of warfare: The Christmas Truce.
While there had been "truces" ranging from passive inactivity to the occasional fraternization, Christmas ushered in a day when both sides on the Western front (and to a lesser degree the Eastern Front), without official sanction.
From singing Christmas carols, to exchanging gifts, to even playing a no-mans-land version of Soccer (Football) matches.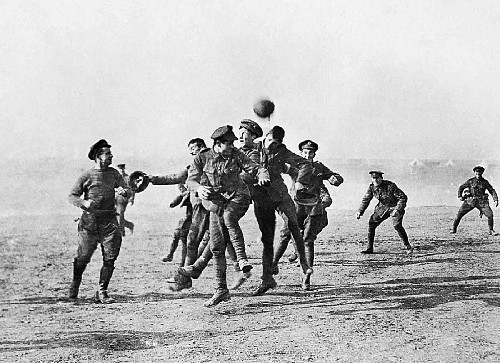 In pace requiescat.
The previous "Posts of Christmas":