News of the Week for November 9th, 2014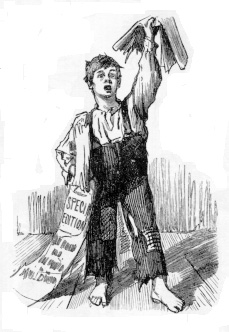 Election 2014
Election results, 2014
The 2014 general election was like a political Super Bowl. The United States didn't pick a new President, but the national stakes were huge. Majority leadership of the Senate hung in the balance, with the GOP gaining control. At the state level, voters chose more divided government, reducing the total number of single-party controlled state governments for both parties. Results indicate a sweeping Republican victory up and down the ballot. There will be more Republican governors than at any point in the past 20 years and nine legislative chambers flipped for Republicans. Republicans have more than three times as many trifectas as Democrats.
Voter Fraud in Boulder
An election official won't allow monitors enough time to verify signatures.
4 indicted N.Y. pols win reelection
They may have won their midterms on Tuesday, but for a handful of newly reelected New York lawmakers, their next hurdle is avoiding prison time.
Sandra Fluke defeated in California
Women's health activist Sandra Fluke lost her bid for a seat in the California State Senate.
The Right Elected More Blacks and Women to the Senate This Cycle Than the Left
In the year of the right's war on women, the right elected more women to the senate than the left
Anti-Common Core Candidate Wins Superintendent's Race in Arizona
As the Arizona Republic reports, Douglas kept a "low profile" against Democrat David Garcia.
Gillespie Somehow Lost 5657-98 in Precincts Where He Received 9 or Fewer Votes
In an interesting coincidence, in a number of precincts, Republican Ed Gillespie received fewer than 10 votes. Yet, this was not because of a lack of eligible voters.
The Polls Were Skewed Toward Democrats
For much of this election cycle, Democrats complained the polls were biased against them. They said the polls were failing to represent enough minority voters and applying overly restrictive likely-voter screens. They claimed early-voting data was proving the polls wrong. They cited the fact that polls were biased against Democrats in 2012.
Clay Aiken's Congressional Bid to Be Esquire Docuseries
The four-hour series will premiere in 2015
Mia Love Celebrates Big Victory in Utah: 'I Wasn't Elected Because Of The Color Of My Skin'
Congressman elect Mia Love celebrated her surprise victory in Utah as the first black Republican woman to be elected to the House of Representatives.
The day after: Obama, GOP in new political dynamic
A weakened President Barack Obama and emboldened Republican leaders in Congress began adjusting to a new political dynamic Wednesday after voters coast to coast used the midterm elections to sharpen the dividing lines in an already divided government.
Tim Scott wins US Senate race and is 1st black to win statewide in SC since Reconstruction
South Carolina voters have sent Republican Tim Scott back to the U.S. Senate, making him the first black candidate to win a statewide race since just after the Civil War.
Wow – GOP wins Asian voters by 1 point nationwide, 50-49
The Worst Predictions of 2014
Prepare yourself a healthy serving of crow and wipe the egg off your face. You didn't just get last night wrong—you got it really wrong.
Republican sweep extends to state level
Voter anger over a stagnant economic recession and gridlock in Washington extended far beyond the Beltway on Tuesday night as Americans delivered stunning blows to Democratic candidates in statewide races across the country.
Hollywood Reeling From Bitter Election Defeats
Bobby Shriver's loss marked the end of a day that saw industry politicos' favorites defeated and Republicans back in control of the U.S. Senate
Democrats Sink to Pre–Great Depression Levels in State Legislatures
In addition to the GOP gains in the U.S., Senate, House and governorships it was an historic night for the party in state legislatures.
Watch the evolution of an MSNBC meltdown
As a rule, the most interesting coverage of an election night is always the losing side's coverage. Last night, MSNBC's anchors, most of whom would concede they are more ideologically friendly toward Democrats than Republicans, lost and lost big.
Angus King announced that he will not switch caucuses and stick with the Democrats.
He told reporters that he believes it is in Maine's best interest to have its senators in both caucuses.
What's It Like to Lose an Election to a 17-Year-Old Girl?
For West Virginia Delegate Larry D. Kump, the 2014 midterm election brought an additional sting beyond the pain that normally comes with being a man of a certain age. The libertarian-leaning Republican had to watch the person who defeated him in the primaries, 18-year-old Saira Blair, cruise to a commanding victory in the general election. At the time of the primary, Blair was all of 17, not yet old enough to vote.
Update on GOP Gains in States
As more election returns have come in, the picture of Republican gains in state legislatures has come into sharper focus. Going into Election Day, Republicans had majorities in both legislative chambers in 27 states and Democrats had majorities in both legislative chambers in 19 states. Three states — New Hampshire, Kentucky, and Iowa — had split control. Nebraska's legislature is unicameral and nonpartisan. Now, after Election Day, Republicans will have unified legislative control in 29 states and Democrats in only eleven states, with seven having split control or tied chambers. There are still unresolved races in two states, Colorado and Washington.
Some Gender Gap Data
I'm using the CNN exits, defining the gender gap as the percentage of men who vote Republicans minus the percentage of women who do, and comparing the gap so defined to the previous midterm results.
Could Non-Citizen Voting Have Tipped the Virginia Senate Race?
On October 24, two political scientists from Old Dominion University — Jesse Richman and David Earnest — published an article in the Washington Post summarizing their research on voting by non-citizens, which is not legal. (The voting, that is; as far as I know the research is perfectly legal.) Click here for their more technical follow-up. Richman and Earnest cite data from the Cooperative Congressional Election Study (CCES) showing that 6.4 percent of non-citizens stated that they voted in the 2008 election and 2.2 percent voted in 2010. Given that 80 percent of non-citizens in the survey stated that they voted for President Obama, Richman and Earnest conclude that in certain very tight races — they cite the 2008 Minnesota Senate election — non-citizen voting could tip the balance.
First Openly Gay Republican Wins Seat in Congress
Carl DeMaio was orphaned when he was 14. He was taken in by Jesuits and earned his way to Georgetown University. After college, Carl founded two successful businesses before the age of thirty. He sold the businesses and was elected to San Diego City Council. Now Carl DeMaio is running for Congress.
Fluke flops
The rout of the "war on women" theme is complete — Sandra Fluke has lost her bid for a seat in California State Senate. Fluke lost to a fellow Democrat, Ben Allen.
California Mini-Wave: Democrats No Longer Supermajority
Best news: Sandra Fluke Loses Her Election
Obama Post-Election Press Conference
Word "shellacking" was not spoken by the President.
The 8 biggest losers of the war on women
Democrats thought they could play victim and ride the "war on women" narrative to victory in the 2014 midterms. That didn't turn out to be the case.
Republicans Win Asian Voters By 1% – GOP Women Make Gains
GOP War on Women: 1st black GOP female in House; 1st Viet, Korean legislators; youngest female Congressman (Bereket Kelile)
Democrats lose super-majority in CA Assembly
Republicans, who have already blocked a Democratic super-majority in the California Senate, have also succeeded in defeating a Democratic super-majority in the Assembly.
Democrats bail on Mary Landrieu
The Democratic Senatorial Campaign Committee has canceled its advertising reservations for Sen. Mary Landrieu ahead of the December runoff in Louisiana.
Losers
1. Barack Obama is now a toxic brand. Arrogance and incompetence are a fatal brew. If once his problem was his failed policies, now it is also his persona, especially the blame-gaming and sense of boredom on the job that borders on public petulance, as if he came into the presidency to save us, and we did not appreciate his godhead. "Make no mistake about it" and "Let me be perfectly clear" have become something like Sominex for most Americans. Let us hope that our enemies abroad in the next two years are confused by his erratic governance and at least find him as exasperating as we do.
The Democrats' Waterloo
Their refusal to acknowledge the administration's failures did not make them go away.
Anatomy of an Upset
How Maryland's Larry Hogan pulled it off.
There's a Record Number of Pro-Life Women Headed to Congress
The bottom has fallen out of the abortion-centered "war on women" strategy. Why is that? Women just don't agree with the shrinking ranks of the feminist Left like EMILY's List and NARAL that unlimited abortion is the great liberator for women. And they are tired of the politics of division and grievance.
Republicans Courted Asians, and It Paid Off
Evidence from recent election cycles suggests Republicans have some distance to go in winning minority support in major elections. But there was at least some indication from last night's exit polls that they may be making some headway with Asian-Americans, the fastest-growing minority group in the U.S.
Two years of hard work lead to Nevada GOP 'surprise' sweep
The Republican sweep that put the GOP firmly in charge of Nevada's state government and the Legislature while ousting a Democratic congressman was no fluke.
Clark County (Nevada) Republicans: GOP will do it better next time
The Democrats swept all three Clark County Commission races, but the Republican tide certainly made two of the three incumbents look more vulnerable.
Take a Look at How Journalists with WFOR in Miami React to Republican's Re-Election
A pair of journalists with WFOR-TV in Miami were caught reacting in disgust to a Republican incumbent's re-election on Facebook Tuesday, a development which could spark a debate about the station's political objectivity.
Senate Democrats plan a legislative rush before power shifts to the GOP
Before ceding full control of Congress to the GOP in January, Senate Democrats are planning to rush a host of critical measures to President Obama's desk, including bills to revive dozens of expired tax breaks and avoid a government shutdown for another year.
Good Results Down-Ballot, Too: Southern Conservatives Keep Beating Corrupt Dems
In down-ballot races as well as the high-profile ones, conservatives have reason to be happy this week. For example: In Kansas, Secretary of State Kris Kobach has been not just a state leader but a national one in the fight for voter ID and the fight against too-lenient application of laws against illegal immigrants. He won reelection.
The Democrats' lost generation
As Democrats take stock of their grievous losses in the 2014 elections, party leaders are confronting a challenge perhaps even more daunting than their defeats in the House and Senate: the virtual wipeout of the Democratic talent pool across the country.
Rural Nevada voters help paint the state red Nov5 by Thomas Mitchell
It may have been a Republican rout across Nevada, but it was voters in rural counties who turned out in greater numbers and helped turn the state Republican red.
12 Instances of Vote Fraud and Shenanigans in the 2014 Election
As you read the following examples of the flaws and down right illegal things going on in voting processes around the nation, consider this new study that looked into foreign nationals voting in U.S. elections
Texas State Senate Seat Wendy Davis Gave Up Now Belongs To Pro-Life Tea Party Republican…
[B]ut what is ultimately refreshing about Tuesday's results in the Lone Star State is not simply that a bad candidate lost; rather, what lost were the extravagant efforts by national Democrats and a left-wing media complex to champion as the bold new face of their party a candidate who insisted that Texas was one Republican governor away from segregated water fountains and Hobby Lobby goon-squads policing women's uteruses.
Prop. 47 jolts landscape of California justice system
Los Angeles County Public Defender Ron Brown walked into a Pomona court Wednesday and saw first-hand the impact of Proposition 47 — the voter-approved initiative that reduces penalties for drug possession and other nonviolent crimes.
Case study: Electoral crushing of star Democratic challenger (#NY23)
I think we helped.
The 10 most delicious liberal election disaster headlines
The liberal media is not coping with the Midterm election results very well
Late Election Returns Embarrass Connecticut
I started up a national project two years ago on elections returns, and we've seen great success. Heading into 2014, we felt confident no state would take too long to report.
Application for Nevada State Senate District 6
Clark County is accepting applications through 5 p.m. Nov. 28 from qualified people interested in the being appointed to serve as the Nevada State Senator from District 6.
Texas Republicans Gain Ground With Latino Voters
Further diminishing the left's desire to "turn Texas blue," trends show that Latino voters in the Lone Star State are increasingly voting Republican. Texas is the state with the second-largest Latino population, and Republicans there made a significant effort to reach out to these folks prior to the 2014 midterm elections. Such efforts appear to have paid off.
Julia Lost
Perhaps American women aspire to more than receiving political patronage.
2010 midterms took Democrats' past, 2014 their future
There is no next generation of leaders.
Obama Scandals
Source says reported letter from Obama to Ayatollah "f***s up everything"
President Obama reportedly penned a secret letter to Iran's Supreme Leader Ayatollah Ali Khamenei last month discussing their shared interest in fighting the Islamic State — a development one congressional source told Fox News "f***s up everything."
Gun Rights
California Just Banned Arrests For Gun Theft, Date Rape Drug Possession
If you want to steal guns or sell date rape drugs and suffer no real consequences, move to California.
Hide the Decline
Environment &
"Green Energy"
Climate change supporters suffer losses
Despite millions spent to make climate change a wedge issue during the midterms, environmentally friendly candidates didn't fare well on Election Day.
Obamacare
Government in Healthcare
Court to rule on health care subsidies
The Supreme Court, moving back into the abiding controversy over the Affordable Care Act, agreed early Friday afternoon to decide how far the federal government can extend its program of subsidies to buyers of health insurance. At issue is whether the program of tax credits applies only in the consumer marketplaces set up by sixteen states, and not at federally operated sites in thirty-four states.
Supreme Court to Take Up Another Obamacare Challenge
As Paul discussed at the time, the DC Circuit Court's Halbig ruling striking down Obamacare's state subsidies would be unlikely to survive an en banc rehearing with all of the new judges that Harry Reid enabled Obama to appoint. And the 4th Circuit upheld the state subsidies in a separate case.
War & Terror
Iraqi forces advance in new bid to end Baiji refinery siege
Iraqi security forces said they advanced to within 2 km (1.2 miles) of the city of Baiji on Wednesday in a new offensive to retake the country's biggest oil refinery, besieged since June by Islamic State militants.
A dozen ISIS fighters killed after chefs infiltrate camp and POISON terrorists' lunch
Syrian free Army infiltrators posed as cooks and slipped poison into the meals of fighters
19-year-old fighter from Kobani buried in Turkey
It was an easy decision to make. Barely out of school, Perwin Mustafa Dihap wanted to follow in the footsteps of three of her older siblings and go to war. Before long, she was on the front line in the Kurdish Syrian city of Kobani, her hometown on the Turkish border besieged on three sides by extremists from the Islamic State group.
Navy SEAL Who Allegedly Shot Osama bin Laden: He "Died Like a Pussy"
Osama bin Laden "died like a pussy" who "knew we were there to kill him," says ex-Navy SEAL Robert O'Neill, who claims to have fired the lethal shots.
National
Critics chafe as Macs send sensitive docs to iCloud without warning
PSA: Turn off autosave of in-progress documents containing sensitive data.
California court: 'The probable use of Islamic law in a civil action … offends California policy'
First, a bit of background: Say that I live in Oklahoma, and work at a plant in Oklahoma, where I'm exposed to some injurious chemicals (say, asbestos). Some years later, I move to California and then get sick, allegedly because of this exposure.
High School Player Penalized for Praying After Touchdown
A high school senior in Florida who offered a prayer after he scored the first touchdown of his career, drawing a 15-yard penalty for unsportsmanlike conduct, has been showered with praise from fans.
DOJ Zimmerman Grand Jury
Key witness Taaffe apparently a no-show, Federal attorneys, FBI, spokespeople all decline to comment
FLOTUS: Black Voters Should Be "Rewarded With Some Fried Chicken"
On the campaign trail recently, First Lady Michelle Obama and News One Host television Roland Martin said if Democrats were successful at getting "souls to the polls," that they could celebrate with some "soul food."
W.Va. Senator Switches Parties, Giving GOP Control
Democratic Sen. Daniel Hall said he switched to the Republican party Wednesday, a move that will help the GOP secure a majority in the upper chamber of the West Virginia Legislature.
Scott on 'F' Grade from NAACP: 'It's Because I Believe That Progress Has to be Made'
The first African-American senator to be elected from the South since reconstruction made dual history Tuesday as Tim Scott (R-S.C.) won the seat to which he was appointed after Jim DeMint's retirement.
Number of People Under "Active Monitoring" for Ebola in NYC Triples, City Officials Say
The number of people under "active monitoring" for Ebola symptoms has increased from 117 on Monday to 357 people Wednesday, health officials said.
Lena Dunham Posted Picture of Five-Year-Old Sister, Calling Her 'Sex Property'
A year before controversy surrounding her memoirs surfaced, HBO star Lena Dunham posted on Instagram a photo of her sister Grace, then five years old, made up with red lipstick, fake breasts, and bearing the caption, "#tbt that time I dressed my 5 year old sister as a Hell's Angel's sex property #1997."
Report: Mike Brown's Mother Facing Potential Robbery Charges in #Ferguson
Mike Brown's grandmother is reported to have launched the street-side assault/robbery
RIP: 'Republicans cannot defeat Democratic incumbent Senators.'
Mourners, omit flowers.
Federal appeals court upholds gay marriage bans
A federal appeals court on Thursday upheld anti-gay marriage laws in four states, breaking ranks with other courts that have considered the issue and setting up the prospect of Supreme Court review.
Conservative Playwright David Mamet Isn't Going Anywhere
Six years ago after David Mamet outed himself, Jonah Goldberg suggested he'd lose favor. But among popular audiences, demand for his work has never been higher.
Guy Goes To Mexico To Kill Himself, Spends Week Doing Coke And Banging Hookers, Decides To Keep Living
Two thousand dollars spent on a trip to Mexico, a cab ride, a seedy hotel room, excessive amounts of cocaine, and hooker orgies legitimately saved a man's life. This might be the first time anyone's ever said that. Don't know.
Nevada: Sparks Assemblyman Hansen to be GOP speaker in 2015 session
The new GOP majority in the state Assembly late Friday named Assemblyman Ira Hansen of Sparks as the speaker designee for the 25-member caucus.
Undercover No More
A largely Hispanic Texas district elects Will Hurd, a black GOPer who spent years with the CIA overseas.
Will Boxer Retire? Rumors Swirl at Sacramento Conference
In 2016, U.S. Senator Barbara Boxer (D-CA) will be up for re-election for the fifth time. California's junior Senator was first elected in 1992, in a close race that she won by just under 5% of the vote. In all of her elections since, Boxer has handily dispatched her GOP opponents. Yet Boxer has an anemic $148,777 in campaign cash, according to her most recent filing with the Federal Elections Commission. That is fueling rumors–especially after Tuesday's Republican takeover–that Boxer may soon retire.
GamerGate: How the Media Gave Away America
I hate myself for what I did Tuesday. I remember voting for the first time in 1994. Walking in to a small community center in a village of less than 500 in rural Wisconsin with my parents filled me with a Capraesque sense of awe. Maybe it was the echoes of people shuffling through a basketball court that could only come from Hoosiers; maybe it was the act of punching an actual ballot for the first time; or maybe it was the feeling of finally being able to affect change, in an infinitesimal way, after hearing my parents talk about labor relations, income disparity, and a woman's right to choose what she does with her own body for the overwhelming majority of my childhood. Up until Tuesday, the act of casting a ballet gave me the same kind of feeling that Jimmy Stewart injected in to Jefferson Smith in Mr. Smith Goes to Washington, or for something more modern, up until Tuesday I felt the same since of civic pride from casting a ballot as I did for knowing the words to I'm Just a Bill on Capitol Hill, or acting as Speaker of the House for the mock Congress in my American Government class in high school.
Duncanville High Teacher Says Whites Should Kill Themselves, Not Opine On Ferguson
She teaches at Duncanville High School in Texas.
Sen. Scott vs. MSNBC's Thomas Roberts: I Got An "F" From NAACP Because I Believe Liberal Policies Failed
THOMAS ROBERTS, MSNBC: Sir, you said you that are concerned. This is Thomas Roberts, by the way. You said you are concerned about kids that are growing up in the wrong zip code and like yourself that had a tough start on the way out. But if we look at agencies that are following some of your voting records, they have concern and the NAACP has given you an "F" on their annual scorecard. They also say you voted against the ACA. You voted to hold Attorney General Eric Holder in contempt of Congress. You oppose the Congressional Black Caucus' budget. Delayed funding on a settlement between the U.S. and black farmers who say that they were prejudiced against because of their race. So how do you respond to that, if your true concern is about lower income families and kids?
Fox Executive's Remains Found, Death Believed to Be an Ordered Hit
Following last week's discovery of the remains of Gavin Smith, a 20th Century Fox executive who had gone missing in 2012, new leads in the case suggest his death may have been a direct hit ordered by an individual who had a vendetta against him. The individual suspected of carrying out the gruesome act may have had experience in violent crime.
Obama's Attorney General Nominee, Loretta Lynch
President Obama has nominated Loretta Lynch, currently U.S. Attorney for a district that includes Brooklyn, Queens and Long Island, to succeed Eric Holder as Attorney General. Based on readily available public information, she seems like a reasonable choice. I don't see any obvious signs of radicalism or hyper-partisanship in her CV, although that may change as she undergoes more scrutiny. For the moment, the only black mark against her is that she was selected by the same guy who thought Eric Holder did a fine job.
UNLV students, professors put mobility at young girl's fingertips
Hailey Dawson grips a rubber ball with her new prosthetic hand, which was made by a team of UNLV engineers
Economy & Taxes
DOOM: The Wrath of Draghi
The ECB (European Central Bank) strikes again
International
Sharia law or gay marriage critics would be branded 'extremists' under Tory plans, atheists and Christians warn
New Extremism Disruption Orders would class secularists or evangelical Christians alongside Islamic state or Boko Haram, campaigners claim
Mexico missing case: Iguala Mayor Jose Luis Abarca held
Police in Mexico have arrested the fugitive mayor of the town of Iguala, where 43 students went missing in September, along with his wife.
Paraguay: woman accused of witchcraft burned alive
An indigenous woman has been burned alive in Paraguay after being accused of witchcraft.
Vladimir Putin says there was nothing wrong with Soviet Union's pact with Adolf Hitler's Nazi Germany
Russian president says he sees nothing wrong with treaty with Nazi Germany that led to the carve-up of Poland – and blames Britain for destroying any chance of an anti-fascist front
Ukraine accuses Russia of sending in tanks, escalating crisis
Ukraine's military accused Russia on Friday of sending a column of 32 tanks and truckloads of troops into the country's east to support pro-Russian separatists fighting government forces.
Hollande popularity plumbs new low in mid-term French poll
Half-way into his five-year mandate the popularity of French President Francois Hollande hit a new low on Thursday, hours before the Socialist leader addresses the nation to defend his shaky record on the economy.
Two Dead after 'Cannibal Murder'
A suspected murderer has died after police used a Taser gun on him after finding him "eating a woman's face" in a hotel in Wales. Matthew Williams, 34, was found attacking his victim at the Sirhowy Arms Hotel in the town of Argoed. He was Tasered and arrested but later died in hospital.
Queen Elizabeth Assassination Attempt Thwarted
London tabloid The Sun reported Friday night that British police have arrested four suspects who, a source said, were allegedly planning to kill the Queen of England as part of an Islamist terror plot.
Britain's cultural problem
1400 cases of "appalling" sexual exploitation revealed in UK report
Opinion
The #StreetHarassment Meme and #Feminism's Kafkatrapping Tactics
The Left's tactics aren't hard to understand, really. The "catcall" video that went viral last week — see "Racism, Classism and Catcalling (or, #Feminism Is for Rich White Lesbians)" — was an Alinksy Rule 12 classic: "Pick the target, freeze it, personalize it, and polarize it."
Trustafarians Want to Tell You How to Live
Americans have always prided themselves on being a nation of the self-made, where class and the accident of birth did not determine success. Yet increasingly we are changing into a society where lineage does matter—and likely this process has just started, threatening not only our future prosperity but the very nature of our society.
What should the GOP do to try to stop Obama's executive amnesty?
Don't say "impeach." You know that's not happening. I'm asking for countermeasures here that are within the Overton window.
The Rise of the John Birch Left
The John Birch Society was founded in 1958 by businessman Robert Welch, and named after a Christian missionary shot by Communist forces in China in 1945, whom Welch named as the first casualty of the Cold War. The Birchers' core principles, that Communism is evil, its expansion needed to be stopped, and that communists had infiltrated American government (see also: Hiss, Alger) were laudable. But the group's zeal to defend them drove them to paranoid levels, to the point where the Birchers were accusing President Eisenhower of being a crypto-commie, leading to Russell Kirk's hilarious rejoinder to the Birchers, "Ike's not a communist, he's a golfer!"
American universities do their best to spread Lena Dunham's sexually perverse childhood culture
I think it's safe to say that Lena Dunham, who drops her clothes at every opportunity, falls dead center into the dictionary definition of someone with compulsive exhibitionism: "Psychiatry. a disorder characterized especially by a compulsion to exhibit the genitals in public." Given her predilection for letting it all hanging out physically, it's hard to imagine that Lena was plagued by any doubts that she might be revealing too much information. So Lena spilled, and spilled, and spilled some more.
We won. Now watch leadership like a hawk.
Tuesday night was a shellacking — a big, good old-fashioned, glorious shellacking. At the national level, the voting populace definitively rejected Obama-era reactionary progressivism as the sclerotic, intellectually vapid, and more generally failed stain on the American political conscience that it is. However, now that Republicans control the entire Congress and begin the work of trying to construct a legislative agenda — either to meaningfully enact common-sense bills or simply to present a legislative contrast in advance of 2016 — the onus is even more on conservative activists to watch GOP congressional leadership like a hawk.
Four Reasons the Supreme Court Is Likely to Rule against the Obama Administration in Burwell
The Supreme Court followed up the landslide election on Tuesday with its own shocker: it announced that it will hear the Burwell case, which challenges the Obama administration's extension of insurance subsidies in states that do not have health-care exchanges.
What An Alabama State Senate Election Tells Us About The Fate of Senator Reid in 2016
If You Run As The King of Pork, You'd Better Own The Sty
An Ivy League Lynch Mob
A mattress witch hunt against "rape culture" says due process is just a "liberal paradigm" of justice.
Davis, Fluke And Dunham: Liberal Feminism's Rage Spiral
Radical liberal feminism – the kind that likes abortion on demand and taxpayer-funded birth control – has been rejected at the polls. Or, at least, it's been a really rough week, or so. And I'm not just talking about the fact that Sen.-elect Cory Gardner effectively pushed back on the "war on women" narrative by defeating Colorado's "Mark Uterus."
Why the #GamerGate Story Is So Boring
A case study in the monotony at the core of progressive ideology.
What would John Adams say?
Foreseeing tyranny