News of the Week for August 10th, 2014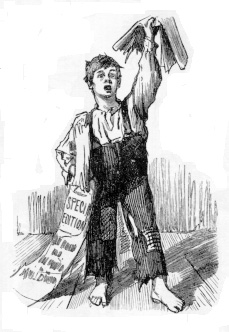 Election 2014
Three Reasons Eric Cantor Quit Early
Eric Cantor just announced that he is quitting his House seat on August 18. The remainder of his term is likely to be filled by a special election held on the same day as the election for the next term. It's almost certain that Dave Brat, the Republican firebrand who beat Cantor in the primary, will win both and take office immediately after November 4.
What Would Constitute A Red Wave In 2014?
People are debating would constitute a "red wave" in the current cycle. Here are some thoughts based on previous elections.
Republicans Could Catch the Wave Even in Hawaii This November
Hawaii may be about to turn out of office the man who was once known as Barack Obama's favorite governor. Neil Abercrombie, an often pony-tailed 76-year-old relic of the 1960s who knew Barack as a little boy, was swept into office in 2010 after Obama cut a TV ad touting his old friend as an "inspiring leader."
Chris McDaniel Formally Challenges Thad Cochran's Win In Mississippi
Claiming the existence of at least 15,000 questionable votes, conservative Chris McDaniel said Monday that he is formally challenging incumbent Mississippi Sen. Thad Cochran's victory in June 24's Republican Senate primary.
Ige holds double-digit lead over Abercrombie in governor's primary
The new Hawaii News Now/Star Advertiser Hawaii Poll has State Senator David Ige ahead of incumbent Governor Neil Abercrombie by double digits in their bitter Democratic primary race.
2014 Montana elections: Sources: John Walsh discussing quitting race
Montana Sen. John Walsh is engaged in internal deliberations with his political team about whether to stay on the ballot this year, sources said Tuesday, in the wake of a plagiarism scandal that has tarnished the appointed Democratic lawmaker's standing.
The Endangered Governors List: Democrat Edition
In 2010, Democrats picked up two open governor's mansions and barely held onto a third. What lies in store for these embattled three?
Missouri Right to Bear Arms, Amendment 5, passed.
The Missouri Right to Bear Arms, Amendment 5 was on the August 5, 2014 primary election ballot in Missouri as a legislatively-referred constitutional amendment, where it was approved.
Libertarian Poised to Be a Spoiler in Florida — But for Whom?
Third-party challenger "may have a great deal to say" about the Crist-Scott race.
Desperation, thy name is Colorado's Mark Udall
Save for one New York Times/CBS online poll, which was savaged by The American Association for Public Opinion Research for demonstrating "little grounding in theory," incumbent Sen. Mark Udall (D-CO) cannot point to much evidence to suggest that he's going to have a good year at the polls. That survey was the only since March to find the incumbent senator cresting 50 percent support while maintaining a 4-point lead over his challenger, Rep. Cory Gardner (R-CO).
Why is scandal-plagued Andrew Cuomo not getting the Christie treatment in the press?
A prominent governor of a major Northeast state, a rising star within his party and someone who has made clear he has aspirations for the White House, is suddenly entangled by allegations of corruption which threaten to arrest his meteoric rise and might even prove to be the end of his political career. Sound familiar? No, not Chris Christie and the infamous "Bridge-gate," but New York Gov. Andrew Cuomo who allegedly tried to tamper with his own anticorruption commission.
Does Steve Scalise hate his caucus?
… or is it just his adviser who does? A day ago, Politico reported that incoming House GOP whip Rep. Steve Scalise uses the services of a Washington lobbyist, John Feehery, to help vet potential staffers. Ethical concerns were raised! (E.g., would Feehery, a former leadership aide, help hire people who would then owe him [duh] and maybe help him gain access for his clients?) A "non-story," tweeted a New York Times reporter. But the real story was buried on Feehery's blog. Scalise, it seems, has sought out the counsel of someone filled with a sophomoric rage against the Tea Party faction that forms one backbone of the GOP caucus Scalise aspires to help lead.
Democrats Reviewing Steps for Walsh Replacement
Sen. John Walsh hasn't made a public appearance since the weekend, and Montana Democrats are reviewing the steps they would need to take to replace him with another candidate if he decides to withdraw from the Senate race.
The Democrats' 2014 problem in one sentence.
From a Hill article, discussing the Democrats' current kitchen sink / spaghetti against the wall / Hail Mary play / spin the chamber and hope it's the one without the bullet strategy they've adopted for the midterms
John Walsh Does the Expected and Drops out of the Race; Democrats Search for Alternate Candidate
It was almost immediately pointed out that "I am ending my campaign so that I can focus on fulfilling the responsibility entrusted to me as your U.S. senator" was directly plagiarized without attribution from a 1972 speech by Thomas Eagleton.
Don't Give Booker a Pass
Why are Republicans so soft on "Cory"?
Hawaii gov ousted in Dem primary, Senate race too close to call
Hawaii Democratic Gov. Neil Abercrombie, in a historic loss, was soundly defeated in Saturday's primary by a state senator, while the island's marquee U.S. Senate race remained too close to call.
Obama Scandals
CIA Director Brennan Should Resign
The CIA scandal is distracting from a bigger issue: the partisan probe of enhanced-interrogation methods.
Obama Official Deleted Obamacare Emails Sought By Congress
The administrator of the Centers for Medicare and Medicaid Services (CMS) deleted some of her emails and may not be able to cooperate with a congressional investigation into the flawed Obamacare rollout, CMS has warned Congress.
Gun Rights
The Courts Advance Concealed Guns
Gun-control advocates are learning the downside of getting their way. Recently, a federal judge struck down the District of Columbia's ban on the carrying of concealed handguns. Anti-gun forces have been losing in legislatures for a long time. Now they are finding that even where they win, they lose.
California battle over concealed-weapon rights could be headed for Supreme Court
The Supreme Court has turned aside all Second Amendment challenges since a pair of landmark rulings in 2008 and 2009 confirmed the rights of individuals to keep and bear arms.
Man shoots himself while posing for a 'selfie'
Twenty-one-year-old Oscar Otero Aguilar had been drinking with friends before shooting himself while posing for a 'selfie' with a loaded gun
Hide the Decline
Environment &
"Green Energy"
120 years of climate scares
Scientists seeking funding and journalists seeking an audience agree: panic sells.
A brief history of climate panic and crisis… both warming and cooling
For at least 114 120 years, climate "scientists" have been claiming that the climate was going to kill us…but they have kept switching whether it was a coming ice age, or global warming.
Obamacare
Government in Healthcare
The Trans-Atlantic Version of Great Moments in Government-Run Healthcare
When government suppresses the free market and takes over the healthcare sector, you get some really odd results.
War & Terror
Army announces new camouflage uniform pattern
The Army has selected a new camouflage pattern to begin fielding next year, an unidentified senior Army spokesperson announced in a statement late Thursday.
Army to force out 550 majors; some in Afghanistan
About 550 Army majors, including some serving in Afghanistan, will soon be told they have to leave the service by next spring as part of a budget-driven downsizing of the service.
US Foreign Policy: Maybe a Bikini Would Help?
American officials keep surprising the world. Every day it looks more like they get their salaries not in money but in cannabis. After the sensational statements made by Jennifer Psaki about sending the US 6th Fleet on a mission to "the shores" of Belorussia, (look on a map to understand that one), another State representative, deputy spokeswoman Marie Harf, decided to compete with Psaki for the laurels of the most absurd declaration– and brilliantly succeeded, declaring that 250,000 Ukrainian refugees that left their homes in East Ukraine and fled to Russia from continuous artillery shelling by Kiev government troops went there "to see their grandmothers."
WWI 100th Anniversary: UK Taxpayers Still Paying £2bn War Loans to Secret Bankers
It's a century since the outbreak of the First World War but British taxpayers are still paying for their country's part in it – and a handful of banks is cashing in on hundreds of millions of pounds.
13 Illegal Immigrants Arrested in California Wearing U.S. Marine Uniforms
Border Patrol agents recently arrested 13 illegal immigrants disguised as U.S. Marines and riding in a fake military van, U.S. Customs and Border Protection said Tuesday.
American General Killed in Shooting at Afghan Military Academy
An American general was killed today and 15 other soldiers wounded in an attack at a military academy in Afghanistan today.
The Hannibal Directive
IDF authorizes firing on position of Israeli soldier being kidnapped to prevent his capture
Will the U.S. Help the Kurds Fight ISIS?
The latest string of victories by Islamic militants in Iraq raises an enormous and obvious question: What's the U.S. doing to help the Kurds?
ISIS Exterminating Minorities in Iraq
Kurdish members of Iraq's Yezidi religious minority in Sinjar are being massacred by ISIS if they refuse to convert to Islam. They're ancient fire-worshipers with roots in Zoroastrianism and they long predate the Koran.
NATO Fears Ground Invasion as Russia Masses Troops on Ukraine Border
Russia has massed around 20,000 combat-ready troops on Ukraine's border and could use the pretext of a humanitarian mission to invade, NATO said on Wednesday, its starkest warning yet that Moscow could soon mount a ground assault against its neighbor.
Obama authorizes Iraq airstrikes
President Obama announced Thursday night that he authorized two operations in Iraq, which include targeted airstrikes on the Islamic State in Iraq and Syria and humanitarian airdrops for the Iraqi refugees in the northern part of the country.
Chaldean Christian Leader: ISIS Is BEHEADING CHILDREN in Iraq
Mark Arabo, national spokesman for "Ending Genocide in Iraq," spoke with CNN about the decimation of the Christian community by ISIS in Iraq.
The Next War (not where you think)
Could happen any day in the shadow of a long ago failed state.
NYC Hamas Supporters Display Mexican Flag
Draw your own conclusions.
ISIS Chief: "Our Appointment in New York"
ISIS's chief, the self-proclaimed Caliph Abu Bakr al-Baghdadi has issued a chilling threat, disseminated through twitter. A follower of the Islamist group has a message for the people of the United States
National
Students Are Tweeting Awful Photos Of School Lunches To Blame Michelle Obama For New 'Healthier' Meals Peter Jacobs
Students across the country have taken to social media to express their displeasure with the portions and nutritional value of school lunches provided by Michelle Obama's "Let's Move!" initiative.
Holder: I'm 'Proudly' an Activist Attorney General
Eric Holder doesn't mind being labeled an activist. In fact, he embraces it "1000 percent."
Obama tells America's CEOs to quit complaining about those stifling regulations
America's corporate officers and CEOs are deeply concerned about a variety of new financial and industrial regulations imposed on them by the administration. In a recent interview with The Economist, President Barack Obama addressed the concerns of American corporate officers and others in a compelling and comprehensive fashion when he told them, essentially, to shut up.
You'll Never Guess the Latest Business to Be Cited for Not Serving an LGBT Person
A Denver bar has been cited by the state's Division of Civil Rights for discrimination because it refused to let a gay man dressed in drag enter. The bar is the Denver Wrangler, and despite what its name might suggest, it is not some Country Western joint. It is, in fact, a gay bar. So the state has determined that a gay bar has discriminated against a gay person.
Bucking Jindal, Vitter to Run for Guv as Champion of Common Core
Louisiana senator David Vitter, who is running to succeed governor Bobby Jindal next year, surprised many on Friday when he announced his support for the Common Core educational standards. That puts him squarely at odds with Jindal, who has gone to great lengths to withdraw Louisiana from Common Core, issuing a series of executive orders to do so after a number of legislative proposals failed.
Male student sues university, accuses gender bias in rape case
Ethan Peloe was accused of sexual assault by two female students.
University of Cincinnati police and a grand jury declined to charge him with a crime but the school pursued disciplinary action.
Mike Allen, Peloe's attorney, believes the pressure put on universities by the Department of Education (DOE) caused the university to try to make an example out of Peloe.
Calling Your Daughter A Princess Is Sexist Now
Have you ever called your daughter "princess" or, if you are a daughter, have you been called "princess" by anyone? If so, you are sexist scum.
The US Sought Permission To Change The Historical Record Of A Public Court Proceeding
A few weeks ago we fought a battle for transparency in our flagship NSA spying case, Jewel v. NSA. But, ironically, we weren't able to tell you anything about it until now.
1,000-member secretive progressive journalist group uncovered
A prominent CNN commentator, the top two political reporters for The Huffington Post, a Reuters reporter, the editor of The Nation magazine, a producer for Al Jazeera America television, a U.S. News & World Report columnist, and approximately two dozen Huffington Post contributors are among the more than 1,000 members of Gamechanger Salon.
Four Senators Challenge Obama's Bad Idea on Native Hawaiians
I noted a couple of months ago a bad (indeed, unconstitutional) idea being floated by the Obama administration, namely the creation of a government-to-government relationship between the United States and native Hawaiians. Now four U.S. senators — Jeff Flake (R., Ariz.), Lamar Alexander (R., Tenn.), Tom Coburn (R., Okla.), and Mike Lee (R., Utah) — have written an excellent letter to the administration criticizing the proposal
Fremont Sex-Ed Textbook With Topics On Bondage, Vibrators Along With Explicit Diagrams Has Parents Riled Up
More than a 1,000 people have signed an online petition protesting the use of a controversial health education book in the Fremont Unified School District's 9th-grade curriculum.
Congress Isn't Alone in Struggling to Obtain Obamacare Records
As news breaks about the Department of Health and Human Services' missing HealthCare.gov e-mails, it's pertinent to note how difficult it has been to obtain records in general about Obamacare, as I've learned personally over the past many months.
How the Experimental Ebola Serum Is Being Grown Inside Tobacco Plants
For years, scientists have been looking for cheaper and faster ways to make vaccines, including tinkering with what sounds like an unlikely source: Tobacco plants. In fact, the highly experimental serum given to the two American Ebola patients was created using this novel technique. Here's how it works.
This Teachers Union President Will 'PUNCH YOU IN THE FACE' If You Don't Like Common Core
Video surfaced on Thursday showing Michael Mulgrew, president of New York's United Federation of Teachers, as he unloaded a hateful rant against critics of the Common Core Standards Initiative.
Ted Cruz: Impeach Eric Holder, Not President Obama
Senator Ted Cruz (R., Texas) doesn't want conservatives to try to impeach President Obama, but he supports targeting Attorney General Eric Holder.
CA State Senate Passes Bill Requiring Schools to Teach About President Obama
A new, unprecedented bill passed by California's State Senate on Thursday will encourage public schools to teach students about the historical significance surrounding Barack Obama's status as the first African-American president of the United States of America.
California Bars College from Enrolling Veterans
For seven degree programs at the San Diego campus of the for-profit University of Phoenix more than 85% of students are veterans, which is apparently too high for California regulators to stomach.
College Kids Not 'Developed' Enough for Free Speech Says US Civil Rights Commissioner
The U.S. Civil Rights Commissioner claims campus speech codes need to be tightened as college students are still "developing" and cannot yet handle certain information.
McDonald's Replacing Cashiers With Machines?
"Would you like fries with that?" may soon be a long forgotten relic of American pop culture
Christian bridal shop under fire after refusing to help lesbian couple find dresses
Bridal store owner Victoria Miller's lawyer Al Luschas has said that in the state of Pennsylvania stores are allowed to refuse service based on religious beliefs
JournoList 2.0
The "Gamechanger Salon" list is Journolist 2.0, and it's helping progressives control the narrative.
Economy & Taxes
With Labor Force Dropouts Included, Unemployment Is Still Above 10%
The U.S. Department of Labor announced this morning that the economy added over 200,000 jobs last month, a sign that the economy continues to improve. It's not all rainbows and unicorns, though. The unemployment rate, which ticked up to 6.2 percent, remains artificially low due to the percentage of people who have dropped out of the labor force since the recession officially ended in June of 2009.
With Loyalty Oath Demand, Crusade Against Corporate Inversion Gets Even Creepier
Leave it to Jonathan Alter to jump the already laughably overblown "problem" of corporations seeking friendlier tax jurisdictions elsewhere right past parody. Forget any discussion of why businesses are relocating. At the Daily Beast, Alter wants potential "corporate deserters" to take…wait, I have to check this again…yep…loyalty oaths.
Obama Contemplates Taxation Without Representation
The Obama administration is weighing plans to circumvent Congress and act on its own to curtail tax benefits for United States companies that relocate overseas to lower their tax bills, seeking to stanch a recent wave of so-called corporate inversions, Treasury Secretary Jacob J. Lew said on Tuesday.
International
Scotland jumps the shark
You just can't make this stuff up. Scotland has passed and is beginning to implement a law which assigns every child in Scotland from birth to age eighteen a "named person," selected by the government, whose job it is to "promote, support, or safeguard the wellbeing" of the child. Parents will not have a choice about whether or not to accept the assignment of an outside government busybody to their children. Some proponents of the law claim that "Families are not required to accept advice" from the named person.
Baroness Warsi quits as Foreign Office minister over Gaza
Foreign Office minister Baroness Warsi has resigned from the government, saying its policy on the crisis in Gaza is "morally indefensible".
A letter from the Prime Minister in response to Baroness Warsi's decision to stand down
Ed Miliband on Baroness Warsi's resignation
The Poisoned Lancet
The once-respected medical journal harbors anti-Israel extremists.
Outrage in Saudi Arabia after female TV presenter becomes the first woman ever to read the news in the country without a veil
Newsreader appeared on the Kingdom-owned Al Ekhbariya news channel
China state secrets: Kevin and Julia Dawn Garratt's son called for questioning
Kevin and Julia Dawn Garratt accused of theft of state secrets, son Peter confounded by accusations
Bodies dumped in streets as West Africa struggles to curb Ebola
Relatives of Ebola victims in Liberia defied government quarantine orders and dumped infected bodies in the streets as West African governments struggled to enforce tough measures to curb an outbreak of the virus that has killed 887 people.
Putin Lashes Out as Poland Cites Invasion Threat
Poland said that a renewed buildup of Russian troops on Ukraine's border raises the specter of a possible invasion, as President Vladimir Putin ordered his government to prepare a response to U.S. and European sanctions.
Australia's Immigration Policy: If You Come 'the Wrong Way, You Will Never Get to Stay'
Iraqi Yazidis stranded on isolated mountaintop begin to die of thirst
Stranded on a barren mountaintop, thousands of minority Iraqis are faced with a bleak choice: descend and risk slaughter at the hands of the encircled Sunni extremists or sit tight and risk dying of thirst.
Migrants clash in France as camp tensions soar
Migrants flowing into Europe in unprecedented numbers are causing a tense summer in France, as clashes break out among asylum-seekers in overcrowded camps and police fire tear gas to quell the chaos.
Death of a religion: Isis and the Yezidi
They are scared of lettuce. They abhor pumpkins. They practise maybe the oldest religion in the world. And now, after at least 6,000 years, they are finally being exterminated, even as I write this.
"Nobody Can Imagine How Terrible It Is"
Report from Assyrian Aid Society of Iraq
The slaughter of the Yazidi
Finally the story is being told.
Russia Is The 5th-Biggest Food Importer In The World
Earlier Thursday, Russia announced a ban on food imports coming from the European Union, the U.S., Canada, Australia, and Norway.
China to build lighthouses on five isles in defiance of U.S. call
China plans to build lighthouses on five islands in the South China Sea, state media reported on Thursday, in defiance of calls from the United States and the Philippines for a freeze on such activity to ease tension over rival claims.
Gardeners' Question Time? It's so racist: Sociologist rails at references to 'non-native' plants
Sociology lecturer says its spreading covert racist stereotypes in disguise
Believes the show is secretly feeding nationalist and fascist fantasies
Palestinian shift brings war crimes case closer to Israel
The possibility of a war crimes investigation into the conduct of Israeli forces in Gaza, until recently unthinkable, has grown after the Palestinians said this week they wanted to become a party to the International Criminal Court.
China says Japan fighter jets shadowed its planes over disputed waters
Japanese fighter jets shadowed Chinese aircraft patrolling over disputed waters, China's Ministry of Defense said on Thursday, in the latest flare-up of a spat over air space that has deepened a rift between the two countries.
Kerry Urges Hungry Africans Not to Develop Land for Farming
Watch in horror as the preposterous plastic surgery disaster we are asked to regard as Secretary of State advises Africans not to feed themselves by developing new farmland in the name of the debunked global warming hoax
Child rapists avoid prosecution – by saying SORRY
14 sex offenders dodge court action by admitting crime and using community resolutions, originally intended for minor offences
"Their aim was to create an agrarian communist utopia, but they were turning the Southeast Asian nation into a slave state."
From the Diary of Poch Younly, dated February 9 to July 29, 1976.
The way you talk about your garden may be racist
Academic alleges garden talk reflects the "crisis in white identity in multicultural Britain"
Opinion
The Key To A Lasting Middle East Peace Is Total Victory
Here's a wacky idea. Let's win the war against our jihadi enemies.
Gay Leaders Upset by Low CDC Population Numbers: 'Political Influence Matters'
Gay leaders are expressing alarm at the just-released numbers from the Center for Disease Control that place the percentage of Americans identifying as homosexual at only 1.6% of the adult population.
When conservatives disengage, we lose. End of story.
Is "CounterCulture" Counterproductive When Everything is Political?
WWI demons live
A century ago, the 'war to end all wars' bred conflicts lasting till today.
Harry Reid's reign of paralysis
Senate Democrats have a number of arguments for keeping themselves in the majority: The war on women. (They believe there is one and are against it.) Impeachment. Republicans are racists. Republicans are obstructionist.
Obama's Corporatist Constitution
We got business, we got labor, we got evangelicals. You expect me to get Congress too? Like many others, I've been on the lookout for examples of corporatism — the tendency to replace the formal individuated equality of the market, universal rights and democracy with rule by society's various big interest groups, exercising special privileges by virtue of their particular social role and cutting deals with each other (usually to protect themselves).
Young Man Beclowns YouTube Feminist
This is a few months old, so I apologize for that. You all should subscribe to That Guy T's Youtube channel
The Locavore's Lament
The foodie netroots go bananas over unsustainable breakfasts.
No One Fears Teaching "Gay" History in Schools More Than "Gay" Activists
Three years ago California became the first state in the Union to mandate the teaching of homosexual history in public schools. I use the term "history" loosely, as the law itself explicitly prohibits teaching anything that might portray homosexuals adversely. That would be like teaching US history while insisting that America be portrayed always and everywhere as the untarnished good guy. America hasn't always acted admirably so lessons that only portray our country and countrymen in a good light would be dishonest.
Hey, Moms: Feminists Think They Know What's Wrong With Your Children
Dana Sitar is a 28-year-old writer who works as a barista in a bookstore coffee shop to pay her bills. Divorced and childless, she is perhaps not the role model of happiness and success to whom America's mothers usually turn when they need parenting advice, but being a feminist entitles her to tell you what you're doing wrong. Quite frankly, she's decided that your parenting is too heteronormative
Pageant Judge Was Lesbian Predator; Sexually Assaulted Pre-Teen Girl
Lesbian pedophile Charlotte Holl, 25, was convicted of "grooming" and "sexually assaulting" a girl under the age of 13. The British news accounts of her sentencing hearing are strangely vague
When Regulation Kills
Release the experimental Ebola drugs.
Jesse Jackson wants to amend the Constitution because you're racist
Of course they can, but the left needs a spin that makes fighting voter fraud look racist.
How Yale Brands Innocent Males as Rapists
The OCR's "Dear Colleague" letter (2011) from the Obama Department of Education can be seen as a convenient starting point for the current war on campus due process for accused students—but a handful of elite schools actually made moves earlier.
The Man Who Wouldn't Be King
Rand Paul becomes an object of liberal curiosity.
Another Reason to Love Andrew W.K.
Now I also love him for this very mature, nonpolitical response to a guy who was angry about his "right-wing conservative" dad.
Gridlock Is Good
When House Republicans stand in the way of President Obama, it means they're taking their constitutional duties seriously.
Nixon vs. Obama: Yes, Nixon was bad but Obama is worse
Forty years ago public outrage about the actions of President Richard Milhous Nixon, lead by his long time liberal critics, forced him to be the first U.S. chief executive to resign the presidency. Critics screamed about Nixon's extra-legal and extra-constitutional conduct as protestors ringed the White House chanting "Jail to the Chief."
So if you respond to a charge of sexual harassment, and you say it's not true, that's "retaliation"?
You know, if you were a conservative trying to destroy higher education via its own prejudices, you could hardly do a better job than the gender activists are doing already.
Tolerate or Be Stamped Out
"Anti-LGBT attitudes are terrible for people in all sorts of communities. They linger and oppress, and we need to stamp them out, ruthlessly," tweeted Josh Barro, a writer for the New York Times. In subsequent tweets he made clear that those who believe in traditional marriage are not worthy of respect or civility and, most alarmingly, that the government has the power to redefine words such as marriage.
'Hi, We're Lesbian Feminists and We're Here to Talk to Your Daughter About Sex'
That message linked a blog post at the Feminist Majority Foundation's blog, which cites a study that claims: "Children should begin receiving formal education about sexual health as early as age 10? because "sexuality and gender identity begin emerging between the ages of 10 and 14." It's important to reach kids while they are "still malleable," the researchers said