News of the Week for June 1st, 2014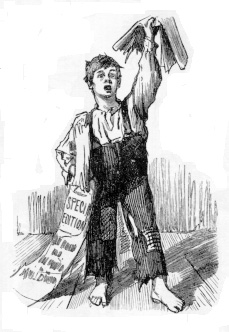 Election 2014
Voters choose 'fresh energy' over veteran legislator Ralph Hall
Voters sent 91-year-old Ralph Hall to an early retirement on Tuesday, ending the career of the oldest man ever to serve in the U.S. House.
Patrick defeats 3-term Texas Lt. Gov. Dewhurst after bruising race for GOP nomination
Tea Party-backed candidate state Sen. Dan Patrick defeated three-term incumbent David Dewhurst for the Republican nomination for Texas lieutenant governor Tuesday after a nasty race that evolved into personal attacks.
Duck Dynasty's Robertson To Address GOP Conference
The Republican Leadership Conference has announced their speakers for this weekend's conference in New Orleans, LA and the list includes reality television star Phil Robertson
Local NBC Investigation Discovers Dozens of Illegal Voters in Florida
It is an article of faith on the Left that voter fraud does not exist beyond the imaginations of racist right-wingers, hellbent on imposing "unconstitutional" voter ID laws fashioned to "suppress" minority turnout in elections.
There's No Guarantee of a 'Wave' Election
Much work remains until we can party like it's 1994.
With Senate at Stake, Two Ex-GOP Senators Endorse Democrats
With control of the U.S. Senate up for grabs this November, a single seat may determine who has the majority. That's why Republicans should find it disconcerting that two of their establishment lions have broken ranks and are backing Democratic candidates in competitive races.
America Could Use More Candidates like Adam Laxalt
There was an odd piece in Politico earlier this week about a candidate for office in Nevada. I should correct myself — it wasn't about the candidate. There was precious little about the candidate. It was almost entirely about the circumstances of his birth and about his family.
Thad Cochran Hosts Fundraisers for Liberal Democrats
The Washington Examiner reports that Thad Cochran hosts fundraisers for Democrats in his home.
Dem to Hispanic Republican: 'We Need to Send Her Back to Wherever She Really Came From'
Democratic gubernatorial candidate Alan Webber of New Mexico says of his likely political opponent, Republican governor Susana Martinez, that "We need to send her back to wherever she really came from."
Elizabeth Esty (D, Connecticut-05) seems… worried… about her electoral chances.
You have to wonder.
Obama Scandals
White House staff tried to 'un-ring the bell' after revealing CIA chief's identity
Washington Post journalist sounded alert after filing report
Shinseki Resigns
President Obama announced that VA Secretary Eric Shinseki offered his resignation in a private meeting Friday morning.
Gun Rights
The history of magazines holding 11 or more rounds: Amicus brief in 9th Circuit
Currently before the Ninth Circuit is an appeal in the case of Fyock v. Sunnyvale, a case which challenges a California's city's ban on magazines which hold more than 10 rounds. While the State of California outlaws the sale, import, or transfer of such magazines, the Sunnyvale ban goes further, by prohibiting possession of these magazines, with no provision for grandfathering. The District Court upheld the ban; part of the Court's analysis stated that magazines did not exist at the time the Second Amendment was ratified. Last Friday, amicus briefs in support of appellant were filed, including a brief which I co-authored on the history of magazines and of magazine prohibition.
Vagueness of Grieving Father's Demands Makes Him Perfect Gun Control Poster Boy
Perhaps it's because of my proximity to the Isla Vista murders, but Richard Martinez, the father of victim Chris Martinez, is popping up all over my damn Facebook feed. Martinez is demanding something. And that's all he's demanding.
California's AB 1014 is a NIGHTMARE for law-abiding gun owners!
ANYONE–including absolute strangers–CAN TURN YOU IN for being someone they "think" is a "significant risk"…for the mere possession of firearms.
Hide the Decline
Environment &
"Green Energy"
Report: EPA Could Be Relying on Fraudulent Data
Inspector general warns agency lacks process for uncovering fraud in pollution data
Obamacare
Government in Healthcare
I.R.S. Bars Employers From Dumping Workers Into Health Exchanges
Many employers had thought they could shift health costs to the government by sending their employees to a health insurance exchange with a tax-free contribution of cash to help pay premiums, but the Obama administration has squelched the idea in a new ruling. Such arrangements do not satisfy the health care law, the administration said, and employers may be subject to a tax penalty of $100 a day — or $36,500 a year — for each employee who goes into the individual marketplace.
Family: V.A. Cops Stomped On Veteran's Head, Killing Him
The family of a 65 year-old veteran claims that VA police stomped on the veterans head and neck, causing him to suffer a stroke and die several weeks later, a new lawsuit alleges.
Texas VA Run Like a 'Crime Syndicate,' Whistleblower Says
For years, employees at a Texas VA complained that their bosses were cooking the books. For years, the VA insisted there was no widespread wrongdoing.
Government Agency Scraps Employee Ratings To Avoid 'Discrimination'
One government agency has decided that the results of employee ratings are too discriminatory, and eliminated the process entirely. The Consumer Financial Protection Bureau announced on Monday that it will now award all employees the highest rating regardless of performance reviews.
Annals of Government Medicine
A point that we and other conservatives have made repeatedly about the VA scandal is that no one should have been surprised. The problem with the VA isn't the person appointed to head the organization, and it can't be solved by a few tweaks to the statute. The fundamental problem with the VA is that it is government medicine. When health care is uncoupled from the competitive market, what happens? Just what you should expect: even though many individuals are dedicated and hard-working, government-run monopoly institutions inevitably become sclerotic, unresponsive and low-quality. Think of the post office, only with no competition from FedEx and UPS.
War & Terror
Chemical weapons watchdog team kidnapped in Syria
Six international chemical weapons watchdog investigators have been kidnapped with their Syrian drivers on a fact-finding mission in the central province of Hama, the foreign ministry said on Tuesday.
Three Chinese Nuclear Missile Submarines Photographed in South China Sea
China ups tensions after sinking Vietnam fishing boat
National
BLM secret memo outlines plan to lock up an area as big as Colorado and Wyoming combined May21 by Thomas Mitchell
President Obama today was to announce the creation of a national monument in southern New Mexico — the 500,000-acre Organ Mountains-Desert Peaks National Monument.
Federal agencies plans to take control of every drop of rain that falls May23 by Thomas Mitchell
Is there nothing the federal government will not micromanage into a bureaucratic knot of red tape?
Virgin killer's father sells erotic photographs of naked women's bottoms online for $1,250
The filmmaker father of virgin killer Elliot Rodger sells erotic black and white photography of naked women's behinds.
Americans Forget The Meaning of Memorial Day!
Many Americans don't even know the meaning of Memorial Day, and some don't even care! Have a look. Mark Dice talks with beach goers in San Diego about this important holiday.
White House Quietly Releases Regulatory Agenda on Holiday Weekend
Most transparent administration, eva!
Pioneering University HIV/AIDS researcher sacked over accurate but politically incorrect court testimony
Dr. Brendan Bain, a pioneer in fighting HIV/AIDS in the Caribbean, lost his research position at University of West Indies after submitting expert report in landmark Belize case.
#YesAllWomen: How a Twitter hashtag dies
This is how a Twitter hashtag dies. The #YesAllWomen hashtag appeared over the weekend after Friday's killing spree in Santa Barbara, Calif. Police blamed the killings on 22-year-old Elliot Rodger, a Santa Barbara City College student who had posted disturbing videos to YouTube, including one a day before the shooting that said he intended to kill women — a response to his romantic shortcomings.
Pro-gay marriage professor under fire from gay marriage speech police
It's clear by now that if you publicly oppose gay marriage or give money to those who oppose it, the gay speech police will try to ruin you (and may succeed). But it turns out that even supporting gay marriage isn't enough to protect you from attack if you make statements on collateral matters that gay marriage proponents find harmful to their cause.
Critics hit U.Va. Prof. Douglas Laycock with FOIA
Prof. Douglas Laycock of the University of Virginia is among the nation's leading law-and-religion scholars. Many of his positions on church-state matters would normally be taken for quite liberal; for example, he argued the recent Supreme Court case of Town of Greece v. Galloway on behalf of those objecting to sectarian prayer of any sort before town council meetings. At the same time, as noted on an earlier occasion, Prof. Laycock happens to favor a broad application of religious-accommodation laws such as the federal Religious Freedom Restoration Act of 1993. This has led him to support proposals for state RFRAs with broad definitions, like the one recently vetoed in Arizona, and also to file an amicus brief on behalf of employer Hobby Lobby in Sebelius v. Hobby Lobby.
Obama Hits Suburbs After Election
President Obama repeatedly assures us that this will be his "year of action." He'll boldly issue executive orders because "we can't wait" for Congress. This has meant a lot of talk about carbon regulation and campus sexual assault, issues that rally the Democratic base in advance of the midterm elections.
Obama will wait until after election to impose his vision of how we should live
I wrote here and here about the Obama administration's proposed rule on "affirmatively furthering fair housing" (AFFH), an attempt to dictate how we shall live. In essence, President Obama seeks to use the power of the national government to create communities of a certain kind, each having what the federal government deems an appropriate mix of economic, racial, and ethnic diversity.
Appeals court to hear Nevada same-sex marriage ban case in September
A challenge to Nevada's ban on gay marriage will be heard by the 9th U.S. Circuit Court of Appeals in September although the precise day has not yet been set.
Blinded by the White: "Simply put, Google is not where we want to be when it comes to diversity"
Not that the largely white liberal media notices this stuff, but there's a glaring lack of "diversity" practiced by those who constantly preach about diversity. If we were to behave like they do every day, we might imply they're racist. We'd never do that, of course, but really folks, enough with this white privilege. It's time to add some diversity to the workforce, and maybe consider giving the underprivileged a job.
San Francisco Liberals Outlaw Storing Items in Your Own Garage
Residents of the liberal city are banned from using their garage to store any personal property other than a vehicle. Chapter Six of the San Francisco Housing Code states, "Private and public storage garages in apartment houses and hotels shall be used only for storage of automobiles." Those who violate the law can be slapped with a $500 fine.
'These hands and feet are registered as deadly weapons … in Guam!'
I was recently reminded of an item I noted on the blog 10 years ago: The "Karate experts must register their hands and feet as deadly weapons" line — which I had long assumed was generally a joke, but if taken seriously has been debunked as an urban legend — is actually true in at least one place: Guam.
Marijuana amendment adopted
The House early Friday adopted Rep. Dana Rohrabacher's (R-Calif.) proposal to bar the Justice Department from preventing states' implementation of their own medical marijuana laws.
Toddler Critically Injured During Police Raid
A 19-month-old toddler was critically injured after a police flash bang was tossed into his bed during a police raid at a Habersham County home on Wednesday.
Leftists Denounce "American Taliban" University for Replacing Gender Studies w/Constitution
The University of South Carolina is dumping its Gender Studies center which became notorious for holding an event titled "How to Be a Lesbian in 10 Days or Less" and is going to teach the US Constitution instead.
Mother Accused Of Hammer Attack On Third Grade Girl In Oakland School Restroom
An act of retribution may have provoked a woman to brutally attack a third grader inside an Oakland elementary school bathroom, police say.
Cake Shop Owner Defiant After Ruling Forces Him to Serve Gay Couples
The Colorado Civil Rights Commission ruled that Jack Phillips, owner of a cake shop in a suburb of Denver, must bake cakes for gay couples — even though gay marriage is illegal in the state.
Leftists Denounce "American Taliban" University for Replacing Gender Studies w/Constitution
The University of South Carolina is dumping its Gender Studies center which became notorious for holding an event titled "How to Be a Lesbian in 10 Days or Less" and is going to teach the US Constitution instead.
Hawaii man gets probation for making son walk 1 mile home from school
A judge sentenced a Hawaii man to one year of probation and a $200 fine for making his son walk a mile home from school as a form of discipline.
Economy & Taxes
IRS Sets Sights on Frequent Flyer Miles, Hotel Points
Just in time for your summer vacation, the IRS is getting ready to toughen the tax treatment on frequent flyer miles and hotel loyalty reward programs.
U.S. Economy Shrinks for First Time Since 2011; Pent Demand Suggests Temporary Setback
The economy in the U.S. contracted for the first time in three years from January through March as companies added to inventories at a slower pace and curtailed investment.
Car Exec Loses Money On Electric Cars, Says 'I Hope You Don't Buy It'
The CEO of Fiat Chrysler said he hopes that people don't buy his company's electric car, the Fiat 500e, which he is forced to sell at a loss because of state and federal mandates.
More California Jobs Moving to…Canada?
My guess is that the people at Sony Imageworks got tired of the lousy weather in Culver City, and Vancouver seemed like a logical choice. Or not.
SCOTUS to decide on double taxation across state lines
A rather wonky interstate commerce case has been granted a writ of certiorari and will be heard by the Supreme Court during the fall session. The reason this particular petition should interest you is that it has the potential to affect so many people, specifically those who derive income from any sources outside the state where they live.
International
Austria's Freedom Party sees vote rise
In Austria, there were big gains for the far-right Eurosceptic Freedom Party, which came in third place with around a fifth of the vote.
'We're coming for YOU, Red Ed': Farage boasts there is no limit to UKIP's ambitions as he reveals plan to go after Miliband's Doncaster seat in the wake of Euro triumph
Tories, Labour and Lib Dems face fresh turmoil as results are announced
Euro And UK Elite Swamped By Populist Wave
Final vote-counts on Sunday night showed a huge victory for the U.K.'s new anti-establishment party, which gained almost 30 percent of the ballot and 24 out of 73 U.K. seats in the pan-European parliament.
The EU Vote: A Quick Take
The Front National has topped the poll in France with around a quarter of the votes. Life just got a lot worse for President Hollande. In Greece, the far left SYRIZA has won with 26 percent (with the neo-Nazi Golden Dawn coming in third at a little under ten percent), a good score for SYRIZA, but not enough (yet) to bring down the Greek government, an event that would not delight either Greece's creditors or the markets. Hungary's local extremists, the 'far right' (and, yes, I understand the problems with that label) Jobbik remained stuck at around 15 percent, while Fidesz, Brussels's least favorite ruling party, took over half the vote. In Denmark the populist right (and euroskeptic) Danish People's Party hit the number one spot with some 23 percent, while across the Kattegat the Swedes came up with results too bizarre to construe: the only thing to be said about them is that the governing center-right coalition is looking set for defeat in the general election this fall. Moving across the Gulf of Bothnia, the euroskeptic Finns Party has probably increased its number of seats, but by considerably less than might have been expected not so long ago, a result that will please Brussels, as will what looks to be a relatively poor showing by Beppe Grillo's confusing populists in Italy.
Chinese Boat Attacks, Sinks Vietnam Fishing Vessel, Vietnam Says
A Chinese vessel attacked and sank a Vietnamese fishing boat in disputed waters off Vietnam's coast, Vietnam's foreign ministry said.
Ukraine's military retakes airport seized by rebels in Donetsk
Ukraine's military pounded rebels on Tuesday who had seized the nation's second-largest airport and threatened to use precision-guided weaponry to dislodge them from their headquarters, as leaders vowed to deal a decisive blow to the separatists in the eastern part of the country.
UKIP Rising in the United Kingdom
David Cameron, now in a difficult position, might make a deal to support UKIP candidates.
The Lesson of the EU Election
"Shock," "Anger," "Earthquake"—those are among the more frequent epithets employed to describe this weekend's European elections. All across the continent, voters turned out to deliver a resounding defeat to the top-down, politically correct, big-government, Brussels-centric, rule-by-unaccountable-elites project that is the European Union.
Are we all racist now?
As a survey of British social attitudes reveals a shocking upturn in prejudice, Allison Pearson argues that the political elite's desire to advance multiculturalism with mass immigration has backfired
Support Tower Hamlets mayor or risk riots, says advisor
Lutfur Rahman's aide says there will be street violence unless people stop questioning the Tower Hamlets result
UKIP Councillor Refuses Council-Enforced 'Equality' Training After Free Market Dispute
In a 'two-fingers up to the establishment' gesture, UKIP councillor Donna Rachel Edmunds has shot back at her local authority's insistence that she needs "equality training" following her claim that business owners should not be forced to serve anyone they don't want to.
Belarus Is Planning To Bring Back Serfdom
The FT's Isabel Gorst reports Belarus will no longer allow farm laborers to leave their jobs if they want to move to the city.
Opinion
Obama looks to bypass Congress and promote racial spoils in Hawaii
The left is also unfavorably disposed to the idea of one indivisible nation. The Akaka Bill was a good example. As Gail Heriot and Peter Kirsanow explained, this legislation, which the House passed in 2010, would have enabled the nation's approximately 400,000 ethnic Hawaiians to organize themselves into one vast Indian tribe. That tribe would have been endowed with the "inherent powers and privileges of self-government," including the privilege of sovereign immunity from lawsuit. By clear implication, the tribe would also have had the power to tax, to promulgate and enforce a criminal code, and to exercise eminent domain.
Closing of the Campus Mind on Men's Rights
All people are equal, but some people are more equal than others on campus.
Alyssa Funke, R.I.P.
She was a straight-A student and then she decided it would be smart to get an F on camera, so to speak
Lunacy on display at White Privilege Conference
What would you think if your 8-year-old came home and told you that "white privilege is something that white people have, meaning they have an advantage in a lot of things and they can get a job more easily"? You would have heard that at the recent 15th annual White Privilege Conference in Madison, Wisconsin, attended by 2,500 public-school teachers, administrators and students from across the nation.
End the Western Land Wars
The Wall Street Journal reports this morning on Nevada cattle ranchers other than Cliven Bundy who are being denied access to public grazing lands on the pretext of drought, even though northern Nevada's grasslands have grown robustly this year (in part because northern California and Nevada haven't been nearly as parched as southern California).
Would you intervene to stop a woman from beating up a man?
When she's bullying him, notes the Mirror, passersby are all stares and giggles. When he's bullying her, things turn serious. Which is … understandable, isn't it?
The Ten Most Asinine Things About #YesAllWomen
Four men and two women were killed by a clearly disturbed individual whose deranged and evil rants indicated he hated humanity in general and women in particular. University of California at Santa Barbara students Cheng Yuan Hong, George Chen, and Weihan Wang were stabbed multiple times before they died. UC Santa Barbara students Katherine Cooper and Veronika Weiss were shot and killed. And Christopher Michaels-Martinez was shot and killed before the mad man killed himself. He also injured others during his rampage.
Who Killed Federalism?
The contemporary relationship between states and the federal government is in an unhealthy state.
Operation Choke Point a harbinger of big-government activism to come?
What happens when a government accrues so much power that it can force legal enterprises out of business through specific, intentional, and targeted regulatory abuse? It's a fair bet that such a government will eventually abuse its power in this fashion, but will set the precedent with an unpopular-yet-legal industry. That seems to be the point behind Operation Choke Point, a Department of Justice attempt to kill off funding of the porn industry — and gun shops.
From Climategate to Thomas Piketty, Lefties sure do have a way with numbers
What are we learning from the row over the statistical methods used by rock-star Leftish economist Thomas Piketty in his new "Tax everyone, everywhere" book? Well: nothing we've not learned before.
Obama Manages to Lose a Battle Against an Army of Strawmen
President Obama championed the success of his foreign policy by knocking down one strawman after another on Wednesday.
How the Asians became white
Google is thus less white than the typical American company.
Life Isn't a Zero-Sum Game
It may be the most tired trope in the conservative talking-point repertoire: we stand for equality of opportunity, not equality of results. Cue the applause. Without even naming liberals, the point is clearly conveyed to all: they don't. Those darn liberals believe in equality of outcomes and they won't rest until they've redistributed every last dollar in America.
Why the liberal-Left gets racism wrong
We must be aware that most accusations of racism from the liberal-Left are at best fake, and at worst part of a shabby and authoritarian agenda designed to close down serious debate and ostracise decent people
The Lib Dems are finished – a squalid end for the heirs of the greatest party in history
It's over for the Liberal Democrats. They may not realise it, but it is. Before the 2010 general election, the party was pursuing two contradictory strategies at the same time. On the one hand, it presented itself as a moderate, centrist party, liberal on both social and economic issues, broadly pro-business if occasionally interventionist. On the other, it was a radical, anti-war alternative to Labour.
You Won't Like This – I Don't Like Homosexuality
I like gay men. I don't like gay sexuality and displays of homosexual affection. I don't even like men and women making out in public but it doesn't bother me as much as men and men kissing. My aversion is natural like gay men's aversion to kissing women. What is, is. Why twist reality for a political purpose.