The student, who was a target of a screed by a "Professor of English and African diaspora" at a Minnesota community college who was reprimanded for harassing students with a racially derogatory rant, is speaking out against her accusatory ramblings.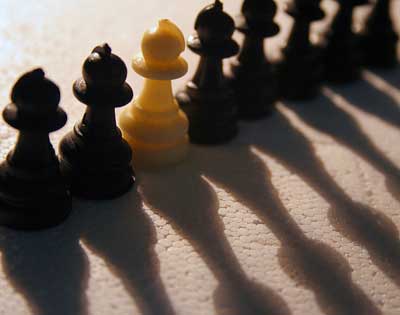 Considering that the Professor has outed herself as a race obsessed bundle of hate and accusation, the statement by the former student at the school newspaper is but cooroboration.  The staff member, Ryan Trainor, felt personally targeted, and her subsequent actions and harassment lead to his filing a formal complaint of racial harassment:
"Trainor said that Gibney that year brought her journalism class to sit in and observe a regular meeting of the City College News staff. At one point, he says, Gibney offered some unprompted advice to the paper's editors.

"According to Trainor, [Professor of English and African diaspora] Gibney said the newspaper's readership problems were partly due to the 'systematic oppression of non-white males in journalism,' and that 'it's white men that are the problem in this newsroom.' Trainor said the staff felt vilified and singled out.

"Trainor said he subsequently emailed Gibney to voice how upset he was about the episode, saying that her remarks were 'racist,' an 'unprofessional tirade' and unfair toward the all-white staff, according to emails provided to HuffPost. Trainor, who was the newspaper's opinion editor at the time, said the paper had never turned away anyone of color.

'We never tried to discourage anybody from writing… We'd never done anything to discourage any point of view. The makeup of our staff was not our fault.'"
Far too often the lunacy that Gibney goes not only unpunished, but actually rewarded.
Hat Tip: College Insurrection.