The Democrats in Nevada are succeeding in winning a state Assembly race, even though there was no legitimate Democrat on the ballot.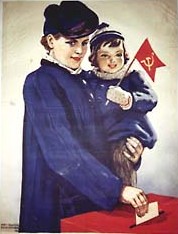 In the 9th Assembly district, Democrat Andrew Martin defeated Republican C. Kelly Hurst.  However, Martin had been ruled ineligible to run for the seat due to the fact that he didn't live in the district.  Hurst proved this by using a private investigator to prove in a court of law that Martin lived elsewhere and generally avoided his purported residence within the district.
At best, Martin would be deemed ineligible by the Democrat controlled state Assembly, and would then be replaced by a Democrat appointed by the Clark County Commission, which is in the total control of Democrats.  Thus, even though there was no Democrat legitimately on the ballot, the Democrats still picked up the Assembly seat.
To make matters worse, there has not been a serious inkling of Martin having to face the legal consequences of illegally filing as a resident of the district.  Such prosecutions have happened before, with Republicans such as Janet Moncrief (Las Vegas city councilwoman) and Lynette Boggs-McDonald (Clark County commissioner).
When one party can steal an election without even having a legal candidate on the ballot, our Republic is in even more dire straights then perhaps most realized.