News of the Week for October 29th, 2023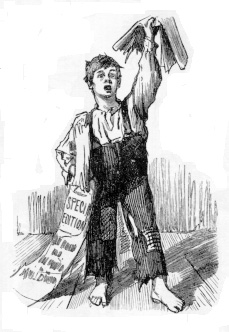 Abortion
Dobbs Decision
Georgia State Supreme Court Allows LIFE Act to Stand
It's an encouraging day for supporters of life in the Peach State. The Georgia Supreme Court has ruled that the state's fetal heartbeat law, known as the LIFE Act, is legal, which means that it will stay on the books.
Judge Rules Pregnant 11-year-old girl MUST Get Abortion, Against Her Wishes
High Court judge in the UK has ruled that an 11-year-old girl who became pregnant after being raped must have an abortion, contrary to the wishes of the girl and her family.
Gun Rights
U.S. Freezes Exports of Civilian Firearms
This bit of news seems to have popped up suddenly and with little explanation. The federal government quietly issued a policy change yesterday halting the export of most civilian firearms, ammunition, and related accessories to much of the world. They also suspended the issuance of new firearms export licenses. There are some exceptions to the ban, but several of the world's biggest importers of American firearms will be affected. The order was issued by the Commerce Department (?) and the reason given was rather vague, citing national security concerns and the need to ensure firearms aren't "diverted" to hostile actors.
Hide the Decline
Environment &"Green Energy"
Another Nail In the Global Warming Coffin
Statistics Norway, the government agency that produces official statistics for that country, released a report last month titled "To what extent are temperature levels changing due to greenhouse gas emissions?"
Green Dreams Going Up In Smoke
Wind and solar are both terrible methods of generating electricity, both expensive and unreliable. The one thing that can make the situation worse is the drive to electrify everything, including motor vehicles. The impracticality of this "green" vision has become blindingly obvious, and the "green" movement has begun to fall apart.
The Daily Chart: More Red Ink for Green Energy
Yesterday we noted here the green energy fiasco of Siemens and a couple other renewable energy companies, but it turns out the damage is being seen across the board. Just a couple years ago everyone piled into green energy companies because they were said to be the future, while traditional oil, gas, and coal companies were doomed to long term decline, and who would want to have "stranded investments" in their stocks.
Milwaukee County Passes 'Rights of Nature' Resolution
Environmentalism is growing increasingly anti-human. The "nature rights" movement epitomizes the misanthropy. If the suppose rights of Nature (with a capital N) were ever enforced legally–human thriving would be throttled by elevating the entire natural world to quasi-personhood status deserving–at minimum–equal consideration with humans.
Obamacare
Government in Healthcare
How 'Medical Aid in Dying' Became the Euphemism of Choice for Assisted Suicide
The word engineering never stops, does it? When radical policies are proposed, the first step is to change the lexicon to make it seem less extreme, even mundane.
Euthanasia Deaths in Canada since 2022 — 13,241 and Rising
Canada has released its annual euthanasia report for 2022 — and it's a bleak business. More than 13,000 Canadians received lethal jabs last year, representing 4.1 percent of all deaths in the country.
War & Terror
Head of British Intelligence Warns of 'Epic Scale' of China's Espionage
The Five Eyes intelligence agency heads only rarely meet, so the scale of spying must have scaled-up drastically.
Blinken: Hamas has Blocked Almost 600 Americans From Leaving Gaza
"And to date, at least, Hamas has blocked them from leaving, showing once again, its total disregard for civilians of any kind who are- who are stuck in Gaza."
Iran Can Expect an Aircraft Carrier on Its Doorstep Presently
The aircraft carrier USS Eisenhower and her strike group are bound for the Persian Gulf, an area of operations under the command of Fifth Fleet, as the USS Gerald R. Ford and her strike group remain in the eastern Mediterranean off of Israel's shoreline. For those, like me, who find Middle Eastern geography a mush, moving from west to east, we have the Ford, then Israel, then the Eisenhower, and then Iran. U.S. naval forces will be on either side of Israel in force, with one of our carriers between Iran and Israel — a little, "Hey, how ya doing?" for the ayatollah to chew on as he considers the degree to which Iran will support its proxies assaulting Israel. After all, with a combat radius of 500 miles, the carriers' Superhornets can, theoretically, cover just about any part of that area of the globe in 20mm rounds and hellfire. This isn't to say we will — only that we can. A favorite aphorism: "Not a threat, but a promise."
Russia: "We Are Withdrawing From The Nuclear Test Ban Treaty." U.S.: "OK." BOOM!
Some under-reported news from last week: Russia withdrew from the Comprehensive Nuclear-Test-Ban Treaty (CTBT), and literally hours later the U.S. conducted a nuclear test.
Rothman on Fox News: 'China, Russia, Iran Want to End American Dominance'
I had the privilege of joining Fox News Channel's Dana Perino and Bill Hemmer on Monday to discuss the emerging axis of great powers, rogue states, and terrorists aligned in pursuit of one overarching objective: putting an end to the age of peace and prosperity presided over by the United States.
World on verge of Space War as Russian satellite shows 'sign of aggression' to US
Russia has been seen 'parking' a satellite next to a Western one in an 'aggressive' manner, with United States space offcials calling it out as something to be worried about
Some Americans Who Describe Hamas Attacks as 'Genocidal' Say They Were Justified Anyway
Noah already highlighted the Harvard/Harris poll showing a slight majority of younger Americans siding with Hamas, but I wanted to flag another eye-opening finding in the survey: A statistically significant group of them who describe the October 7 attacks as "genocidal" nonetheless support them.
Russia: Cutting the Cable?
I wrote the other day about the so far unexplained damage to (1) Baltikonnector, the gas pipeline running under the Baltic between Finland and Estonia and (2) a breach in a telecommunications cable between Finland and Estonia. It now appears that there was also damage to another Baltic telecoms cable at about the same time. It runs between Sweden and Estonia. In the last case, the damage was less severe, and the cable is still functional. Unsurprisingly, the Estonian authorities suspect that this incident may be linked to the earlier two.
Russian plot 'to crash space rocket filled with explosives into Ukraine's capital city Kyiv': Officials 'presented plan to Vladimir Putin, according to leaked phone calls from space agency chief'
Leaked phone calls involving former head of Russia's Space Agency and current rocket chief reveal plot to crash space rocket crammed with explosives into Kyiv
Red Alert
Customs and Border Patrol is warning Hamas and Hezbollah operatives may be crossing the Southern border. Democrats say no policy change is needed.
US Military Flexes Nuclear Muscles in South China Sea To Support Ally
A pair of nuclear-capable B-52 bombers were tracked taking off from the U.S. territory of Guam and rounding the southern part of the Philippines Thursday, one day after President Joe Biden underscored support for the U.S. ally amid heightened tensions between its coast guard and Chinese forces in nearby waters.
Jewish students shelter in NY college library as demonstrators pound on doors, shout 'free Palestine'
A group of Jewish students take shelter in a library at Cooper Union in New York as a group of demonstrators loudly chant "free Palestine" outside.
Ortega is Using Migrants as a Way to 'Attack' the US
This is a new wrinkle in the Biden border crisis. Nicaragua is accused of weaponizing Haitian migrants bound for the United States as Daniel Ortega tries to get concessions from the U.S. as sanctions are tightened.
Islamic State in Iraq and Syria Is Why a Small Number of U.S. Troops Are in Iraq and Syria
After Iranian proxies attacked U.S. troops in Iraq and Syria without any recent U.S. provocation, some have been asking why the United States has any troops in Iraq and Syria.
As Gazans Scrounge for Food and Water, Hamas Sits on a Rich Trove of Supplies
As supplies of virtually every basic human necessity dwindle in Gaza, one group in the besieged enclave remains well-stocked: Hamas.
Israeli forces destroy 150 Hamas bases in 'rolling start' to invasion after 'earth-shaking' assault from land, air & sea
The world is now anxiously holding its breath as fears grow the war could spiral out of control
Internet access in Gaza is collapsing as ISPs fall offline
As the conflict between Israel and Hamas reaches its third week, internet connectivity in Gaza is getting worse.
Speaker Johnson Promises That Putin 'Will Not Prevail' in Ukraine
Newly-elected House Speaker Mike Johnson (R-La.) made it clear in one of his first interviews that the United States will not abandon Ukraine and allow Vladimir Putin an easy victory.
Erdogan threatens to declare war on Israel and send military to Gaza in chilling warning
The Turkish president suggested in a speech at a pro-Palestine rally this afternoon that Turkey can "come at any night unexpectedly".
National
The Dumbest Thing You Will Read Today, from Unscientific American
I thought the New York Times had once again stolen the prize for the dumbest article of the last few days with this entry: Exxon Mobil's Pioneer Acquisition Is a Direct Threat to Democracy
Minneapolis City Council Candidate, Rioters Terrorize Old Man in Car at 'pro-Palestine' Rally
Of course the left and media frame the story as "White man drives through pro-Palestine rally." Drone video shows the truth.
What do more quakes at one of California's riskiest volcanoes mean? Scientists think they know
One of California's riskiest volcanoes has for decades been undergoing geological changes and seismic activity, which are sometimes a precursor to an eruption, but — thankfully — no supervolcanic eruptions are expected.
The Professionalization of Shoplifting
As center-left writer Matthew Yglesias outlines in his most recent article, thieves are rarely heroic or needy. Instead, the thieves that force store closures and cause employee and customer distress are organized gangs who descend upon a store, clear the shelves, and then list those unused items online through a marketplace such as Facebook, Craigslist, and Amazon. If you've ever wondered why there are so many listings for six-packs of detergent alongside that 1999 Plymouth Prowler you've been eyeing on Facebook, theft is the likely answer to that errant wonder. (Also, I'd advise against trusting a 24-year-old Chrysler product with your happiness.)
Was the vote against Jordan an anti-MAGA turning point?
Looking for the silver lining in the cloud of House chaos? It relates to the 25 Republican members of Congress who voted against Rep. Jim Jordan as Speaker in his third and final attempt.
Trump 2020 lawyer Jenna Ellis pleads guilty in Georgia election case, the latest to flip
Jenna Ellis, the right-wing attorney who worked on the Trump 2020 campaign, pleaded guilty to a criminal charge in the Georgia election interference case. Ellis is the latest co-defendant of former President Donald Trump to take a deal, joining Sidney Powell and Kenneth Chesebro.
Trump Bizarrely Declares 'I Was Never Indicted' After Being Indicted Four Times
Former President Donald Trump took questions from reporters after officially filing for the GOP New Hampshire primary on Monday and oddly seemed to claim he was never indicted.
The Supreme Court could soon change the internet forever — here's what you need to know
In the midst of wars in the Middle East and Ukraine, social media companies are struggling to handle an onslaught of misinformation, which is often spread by bot and troll accounts. An upcoming decision by the Supreme Court might make this problem go from bad to worse.
American Academy of Pediatrics Named In Bombshell Detransitioner Lawsuit
Young girl was "unfortunate victim of a collection of actors who prioritized politics and ideology over children's safety," lawsuit states
Dog Mauled Owner After Being Fed THC Gummy
Woman severely injured during hour-long Rottweiler attack
Teens Accused of Killing Retired CA Police Chief Taunt His Family in Court
Evil.
Non-Whites Only Tuition Waiver Program at Bismarck State College Challenged By Equal Protection Project
"Bismarck State needs to extend the deadline for the upcoming tuition waiver program cycle so that students who did not apply because of the racial and ethnic barriers have a chance to apply [and] to retroactively apply tuition waivers to students who were excluded based on these racial and ethnic barriers."
Chauvin Did Not Murder George Floyd
And prosecutors knew it.
Will There Be a Republican Romp in New Jersey?
At present, the Republican Party is not presenting voters with the best version of itself. The GOP's presidential primary race is static, with Donald Trump in the lead. Its voters seem bound and determined to test the proposition that the national electorate really meant it when it voted to oust Trump from office after a single term, and that was before he sought to overturn the results of that contest and faced down the prospect of multiple criminal indictments. The congressional GOP has thrown the federal legislature into chaos for no discernible reason. The race for House speaker now centers on finding a candidate who supported overturning the 2020 election results, opposes same-sex marriage, and views periodic government shutdowns favorably. On the national level, the Republican Party seems committed to making itself as unpopular as possible.
Jamaal Bowman CHARGED for pulling fire alarm: New York Democrat facing prosecution for stunt during votes to avoid government shutdown
Capitol Police have concluded their investigation into the New York Democrat
Why Did Rep. Massie Join with Squad Members to Vote No on Anti-Hamas Resolution?
When Rep. Mike Johnson was elected speaker, he said that the House was getting right to work Wednesday afternoon. The first item on the agenda was to vote on a resolution to show support to Israel. Rep. Thomas Massie of Kentucky was the only Republican to vote against it.
Trump Fined $10,000 for Violating Gag Order
There was more drama today at Donald Trump's New York fraud case. As you may recall, Trump attended part of the trial earlier this month and something he (or someone in his name) posted on Truth Social about Judge Engoron's court clerk got him in trouble.
NV Walgreens Settlement Raises Conflict of Interest Concerns
In July, Attorney General Aaron Ford announced the state had settled with Walgreens for $285 million, holding the pharmacy chain responsible for its role in the opioid epidemic in Nevada. Of that $285 million awarded, at least $65 million went to attorney fees. The law firm chosen for the lawsuit was Egglet Adams, the firm where Attorney General Aaron Ford worked as a partner before taking up his current office. Now some are raising concerns about a conflict of interest.
Former Vice President Mike Pence suspends his 2024 presidential bid
The former vice president's campaign never gained traction as he confronted a GOP that has moved beyond the Reagan-era conservatism he embodied.
Economy & Taxes
Government-Run Grocery Store Is Predictably Losing Money
The folly of government-run grocery stores is sadly not a historical relic like the USSR.
Boooo! Cost of candy going up 13% this Halloween
Here's some news about Halloween that's worth a few extra boos this year.
China Tightens Exports on Graphite, a Key Component of EV Batteries
China's move may make EVs an even more important issue in the upcoming presidential campaign.
U.S. GDP grew at a 4.9% annual pace in the third quarter, better than expected
Gross domestic product, a measure of all goods and services produced in the U.S., rose at a 4.9% annualized pace in the third quarter, ahead of the 4.7% estimate. The sharp increase came due to contributions from consumer spending, increased inventories, exports, residential investment and government spending. While the report could give the Fed some impetus to keep policy tight, traders were still pricing in no chance of an interest rate hike when the central bank meets next week.
As Investors Lose Interest, Sustainability Funds Don't Appear to be….Sustainable
One investment expert's did not "expect their whimpering demise so quickly."
International
Venezuelans back candidate to challenge Maduro — if she's allowed
Venezuelans nominated conservative opposition leader María Corina Machado on Sunday to challenge authoritarian President Nicolás Maduro in what his government has promised will be a competitive, internationally monitored presidential election next year.
Argentina's Peronists soar in election to seal run-off with radical Milei
Argentina's ruling Peronist coalition smashed expectations to lead the country's general election on Sunday, setting the stage for a polarized run-off vote next month between Economy Minister Sergio Massa and far-right libertarian radical Javier Milei.
Tsingtao: Video Shows Chinese Beer Worker Urinating Into Tank
Chinese authorities are investigating after a viral video appeared to show a worker from Tsingtao urinating into a tank, believed to contain ingredients for its popular beer.
Phallus and the boar: Turkey digs yield clues to human history
The dry expanses of southeastern Turkey, home to some of humanity's most ancient sites, have yielded fresh discoveries in the form of a stone phallus and a coloured boar.
The U.K.'s Selective Policing of Prayer
It's happened again. Isabel Vaughan-Spruce, the director of the UK March for Life, was confronted by the police outside an abortion clinic in Birmingham on October 18. Her offense? Silently praying.
Baker ordered to pay £20,000 to worker who urinated in mixing bowls
Court ruled company acted unlawfully in dismissing the woman after citing evidence gathered by surveillance camera in a staff changing area
University to offer master's degree in witchcraft, magic and occult science
Professor says she's seen a 'surge in interest' from students
Newsflash: 96% of Scotland is White. That Is Awful, Says First Minister of Scotland
The Scottish National Party continues to be an embarrassment to the United Kingdom. Back in March, the execrable Nicola Sturgeon was forced to resign because she, too, was an embarrassment. A COVID tyrant, she managed to maintain the support of her party. But putting male rapists into women's prisons proved to be a bridge too far, and she was shown the door.
Egg production in communist Cuba drops by 50%
Chronic shortages in Cuba due to the failed economic policies of the Castro dictatorship are not only affecting Cubans, but livestock as well. The lack of chickenfeed and supplies has caused egg production to plummet, exacerbating an already difficult situation for Cubans struggling to put food on the table. Chalk up another glorious triumph for Cuba's socialist revolution.
As Digital Nomads Flock to Lisbon, Portugal's Youth Are Leaving in Droves
For a company that operates from what is regularly dubbed the digital nomad capital of Europe, Banco Comercial Portugues SA is having a surprisingly difficult time recruiting young people with numeracy and tech skills.
Opinion
Jesse Singal takes apart a bad paper on sex
I don't think I've analyzed this paper on my site, but, since it came out recently, it's become well known among rational biologists for being tendentious, ideologically based, and largely incoherent, something you might intuit from its title.
Memories of a Politician
Over the years, Donald Trump has enjoyed (I think that's the word) an unusual relationship with Kim Jong-un, the dictator of North Korea. Campaigning the other day, Trump said, "He thinks Biden is a total — I won't tell you the word he used, but a very bad word." I begin my Impromptus column with this subject today. There are myriad other subjects, of course, grave and light.
Donald Trump Is Poorly Served by His Lawyers
Donald Trump is the client from hell, and it appears that he is getting the kind of legal representation that flows from that. In his civil-fraud trial in state court in New York, his lawyers have already been sanctioned by the judge for bringing the same losing argument over and over again, and his lawyers have been reduced to asking the judge to stop rolling his eyes as they questioned witnesses. Maybe the eyerolling spat can be blamed partly on the judge's partisanship, and the repetitive motions may be a result of lawyers who can't say no to their clients' demands, but other examples of bad lawyering are nobody's fault but the lawyers.
Republicans Should Try Not to Sound Like the Pro-Hamas Maniacs
A feature of antisemitism from time immemorial has been to ascribe the acts of violent bigots to the objects of their hatred. So, when Jews are targeted with acts of violence, those attacks perversely but predictably inspire even more acts of violence against Jews. And just as the sun rises in the east, the 10/7 massacre has precipitated a wave of attacks on Jews all over the world. That street-level thuggery is either justified or rationalized away by those in possession of the same hatreds but higher offices.
Is College a Cult?
The disturbing similarities are too numerous to ignore.
California lawmakers like to create rules for everyone but themselves, apparently
Gov. Gavin Newsom and the state Legislature seem to like the idea of transparency for everyone else but themselves.