Another "quick takes" on items where there is too little to say to make a complete article, but is still important enough to comment on.
The focus this time: Some… are more equal than others.
First, a little mood music:
Carrying on…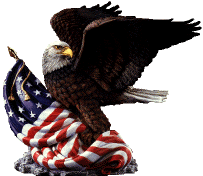 Health equity means that you will be denied prompt medical care because you are not the right race… all in the name of "equity" of course.
"New Zealanders this week were debating a thorny health care issue — whether ethnicity should be a factor in determining when patients get surgery.

"It turns out that in some parts of Auckland, the country's largest city at 1.4 million people, clinicians have been using an algorithm to adjust where patients sit on elective surgery waitlists. Clinical need remains the top factor, but the algorithm also takes into account how long patients have been on the waitlist, where they live, their financial circumstances, and their ethnicity.

"Indigenous Māori and Pacific Island patients are given a higher priority on the list, pushing down white New Zealanders and other ethnicities. The idea is to balance out longstanding inequities in the publicly funded health system."

Impregnating your own developmentally disabled daughter is not that big a deal in Canada if you are Black, with only house arrest being allowed as punishment.
"In the summer of 2019, a baby was born in Nova Scotia with "serious medical complications and significant developmental delays." Concerns by a medical geneticist led to police becoming involved. When the mother, 23, was discovered sexting her father during a visit to the neonatal intensive care unit, it all made sense.

"The parents were a father-daughter pair with a 31-year age gap between them. Both were intellectually disabled. Their child, also disabled, has since been placed in foster care.

"The father was subsequently charged with the crime of incest. Shortly afterward, he confessed that he first slept with his daughter when she was 19 or 20.

"Normally, incest would be punished with a jail sentence: two years on the low end, and 14 years maximum. Applying progressive sentencing principles, a majority of the Nova Scotia Court of Appeal decided late August that the father should only have to serve two years of house arrest (more reasonably, the dissenting judge believed that four years in jail was apt).

"…

"The trial court, and a majority of the appeal court, didn't buy the Crown's argument. Why? Because the offender was remorseful and was determined unlikely to re-offend.

"Another reason was that he is Black.

"While the Crown established, using past cases, that a jail sentence of four to six years was normal for this kind of crime, the appeal court dismissed this as merely a guideline. The court also noted that the offenders, in previous cases, were not African Nova Scotians. When deciding whether offenders of such heritage should serve house arrest or jail, the court wrote that "a more nuanced approach" was required. In short, a racial discount was to be applied.

"'The moral culpability of an African Nova Scotian offender has to be assessed in the context of historic factors and systemic racism, as was done in this case,' wrote the trial judge, with whom the majority of the appeal court agreed. 'Sentencing judges should take into account the impact that social and economic deprivation, historical disadvantage, diminished and non-existent opportunities and restricted options may have had on the offender's moral responsibility.'"

If you fail an exam that empowers you to teach children, just blame systemic racism and rake in the cash!
"Failing the New York State teachers' exam really paid off — especially for a Queens man who learned this month he's getting a $2 million windfall over it.

"Roughly 5,200 black and Hispanic ex-Big Apple teachers and once-aspiring educators are expected to collect more than $1.8 billion in judgments after the city stopped fighting a nearly three-decade federal discrimination lawsuit that found a certification exam was biased.

"It's the largest legal payout in city history.

"As of Friday, 225 people who failed the Liberal Arts and Sciences Test used for teacher licensing from 1994 to 2014 had already been notified they're getting settlements of at least $1 million, according to an analysis of Manhattan federal court records.

"Court rulings found the exam violated civil-rights laws, allowing far more white candidates to pass."
TTFN.