News of the Week for July 30th, 2023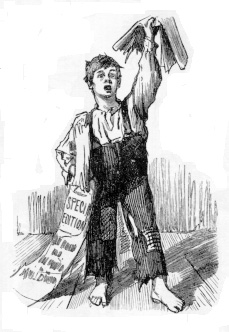 Abortion
Dobbs Decision
Ohio politics podcast: Abortion makes the ballot but marijuana falls short
Ohioans will be voting on abortion in November, but the proposal to regulate marijuana like alcohol fell short of its signature requirements to make the ballot. However, it still has a chance to make the ballot.
Gun Rights
Leftist Brazilian President Lula Signs Decree to Restrict Gun Ownership
Lula: Government "cannot allow gun arsenals to be in the people's hands."
Hide the Decline
Environment &"Green Energy"
Just Stop Oil get 'taste of their own medicine' as banquet is crashed by YouTube pranksters
Joshua Pieters and Archie Manners hired actors to infiltrate the meal and set off panic alarms attached to orange balloons
Biden's Water-Heater Rule Is a Bad Deal for Consumers
The Biden administration is out with a new proposed rule requiring more energy-efficient water heaters that the Department of Energy claims will collectively save consumers $11.4 billion a year. But media reports on the rule, which essentially just rewrite the Department of Energy press release, leave a whole lot out. In reality, the new rule would be a bad deal for many consumers.
Electric Trucks: (Not Necessarily) Chargin' through the Night: California, Wales, York, Fife
Just yesterday, Dominic Pino noted reports of trouble/absurdity arising out of a California mandate that provides that starting in 2024, any trucks (which I now know — never change, Dominic — are known as "drayage trucks") intended to be used at a seaport or intermodal rail yard would be required to be zero-emission. Older drayage trucks that are already in use will be grandfathered for now.
Obamacare
Government in Healthcare
Canadian Bar Association demands MAiD for "mature minors" and mental illness sufferers
You may not have freedom of speech, the freedom to decide to take experimental vaccines, or the freedom to protest in Canada.
War & Terror
US Space Command Does Not Provide Blanket Protection for Commercial Satellites, If Attacked
The 133 commercial space companies that provide systems for U.S. military use do not have automatic protection for those systems from U.S. Space Command (SPACECOM), the head of SPACECOM said on July 19.
Space Force general rips 'anti-LGBTQ+' laws, claims they stop her from picking most qualified candidates
A top Space Force general gave a scathing speech last week calling out "anti-LGBTQ+" state laws, saying such legislation occasionally prevents her from picking the most qualified job candidates.
China secretly sends enough gear to Russia to equip an army
Shipments of military-capable hardware expose a China-sized loophole in Western sanctions.
Biden Admin Mulls Lifting Uyghur Sanctions for Fentanyl Deal with China: WSJ
U.S. officials are reportedly weighing a Chinese proposal that would see Washington lift its sanctions on a Chinese police institute involved in human-rights abuses in exchange for a resumption of cooperation with Beijing on efforts to counter fentanyl trafficking.
Navy, Marine Corps to conduct second 'Large Scale Exercise' — a warfighting simulation
The U.S. Navy and Marine Corps are gearing up for the second "Large Scale Exercise," a global training exercise that uses virtual reality simulations to synchronize naval operations.
Top Tibetan Official: Beijing Forcibly Assimilating One Million Children
China is brainwashing children with Communist Party tenets so that they will "lose their Tibetan culture, language, and way of thinking," explains Norzin Dolma.
Japan raises alarm over China's military, Russia ties and Taiwan tensions in new defense paper
The Japanese government stepped up its alarm over Chinese assertiveness, warning in a report issued Friday that the country faces its worst security threats since World War II as it plans to implement a new strategy that calls for a major military buildup.
Taiwan Amps Up Chinese-Invasion Drills to Deliver a Message: War Could Happen
Military and civilian exercises are larger, louder, better coordinated as government seeks to battle public complacency
Japanese Defense Report: China's Military Supremacy Over Taiwan Growing 'Rapidly'
Japan's Defense Ministry: "China's current external stance, military activities … present an unprecedented and the greatest strategic challenge."
At least 37 killed in Pakistan after explosion at Islamist political rally
At least 37 people have been killed in an explosion in Pakistan during a rally organised by an Islamist party.
Warning that Chinese electric car 'invasion' could paralyse Britain
Communist country's extensive penetration of the British economy poses national security risk
National
Biden's Bargain Basement Campaign 2.0: "The reality is that he doesn't need to do *anything* but to nudge for a Trump nomination"
Biden's "hidden" campaign strategy is a definite risk without the cover of the covid measures that helped him hide in 2020.
Getting the Most out of Community Colleges
As more Americans figure out that a four-year college degree is too costly and delivers too little value, community colleges are receiving more attention. They focus on workplace skills and (mostly) eschew the kind of ideological blather that so infects most four-year institutions.
The Quiet Collapse of Four Key State Republican Parties
On the menu today: The seemingly frozen-in-amber GOP presidential primary is getting most of the attention and headlines, but under the radar, in at least a quartet of key states, the state Republican parties are collapsing — going broke and devolving into infighting little fiefdoms. Even worse for the GOP, these aren't just any states — Arizona, Colorado, Michigan, and Minnesota all rank as either key swing states or once-purple states that would be tantalizing targets in a good year. Meanwhile, the Georgia state Republican Party is spending a small fortune on the legal fees of those "alternate" Republican electors from the 2020 presidential election. If Republicans are disappointed with the results of the 2024 elections — for the fourth straight cycle, mind you — a key factor will be the replacement of competent, boring, regular state-party officials with quite exciting, blustering nutjobs who have little or no interest in the basics of successfully managing a state party or the basic blocking and tackling involved in helping GOP candidates win elections.
Less than one-quarter of students have a positive view of capitalism
Only 23% of students said that they had a 'positive' view of capitalism.
The "End Birthright Citizenship Fraud Act of 2023"
If passed, it would amend the Immigration and Nationality Act (INA) to clarify birthright citizenship is solely for the U.S.-born children of American citizens and legal immigrants.
Michigan's dubious same-sex parental rights ruling
Michigan's State Supreme Court engaged in what NBC News described as "breaking new ground" this week in a case involving a lesbian couple and the son they raised together for a time beginning in 2008. And breaking new ground is putting it mildly because this ruling could open the door to turning much of the country's child custody laws on their heads. The case involves Rachel Haas and her former partner Carrie Pueblo. In 2008 they were living together (prior to gay marriage being legalized) and Haas became impregnated via in vitro fertilization. She gave birth to a boy and the two raised him until they broke up a few years later, though Pueblo remained involved in the boy's life, helping to care for him. That ended in 2017 when Haas requested that Pueblo no longer have contact with the boy. Pueblo went to court demanding the opportunity to seek custody and now the Supreme Court has apparently sided with her.
Starbucks Hired Eric Holder To Conduct a 'Civil Rights Audit.' The Policies He Blessed Got the Coffee Maker Sued.
Companies have asked top law firms to review their diversity policies. Some firms are telling them to violate civil rights law.
Donald Trump faces new charges in the Mar-a-Lago classified documents case. Here's what to know
New charges — and a new defendant — added to the classified documents case against former President Donald Trump underscore how the Mar-a-Lago investigation is still very much ongoing, even as the focus has been on an expected indictment in a separate case related to the 2020 election.
Five public school employees arrested for failing to report sexual assault of a 15-year-old
This incident took place in Florida, a state where certain individuals are designated mandatory reporters based on their profession. So, doctors, social workers and teachers, among others, are all required to report certain things to appropriate authorities, including suspicion of child abuse and sexual battery. This week, five employees at a high school in Palm Beach were arrested for failing to meet that mandate. It started when a teenager handed a note to her choir teacher about a fellow student who was a friend of hers.
Would Biden really shut down our uranium production?
Back in 2017, Donald Trump did one of the more admirable, anti-federalist acts of any president in recent memory when he slashed the size of the Bears Ears and National Staircase Escalante national monuments, returning the land to the control of the states. It was one of the few of Trump's sweeping policies that Joe Biden didn't attempt to reverse via executive orders upon taking office. (He waited until later in the year to reverse and expand the monuments beyond their original size.) But now Biden is once again looking at going in the opposite direction as he considers a plan to create what would be the Baaj Nwaavjo I'tah Kukveni Grand Canyon National Monument in Arizona.
CA Considers Pair of Bills that Seek to Eradicate Parental Rights
The California Legislature is considering two bills that, if enacted, would severely limit the rights of parents to raise their children in the state.
Rep. Chip Roy Reviving DeSantis Bill That Would Make Schools Pay for Bad Student Loans
"Enough. It's time for schools to have skin in the game for how much debt they encourage young Americans to rack up."
Oakland NAACP: Declare State of Emergency After 'Progressive Policies' Like Defund the Police Cause 'Public Safety Crisis'
'It is not racist or unkind to want to be safe from crime.'
Court Rejects First Amendment Challenge to School District's Ban on Students "Misgendering" Classmates
From Chief Judge Algenon Marbley (S.D. Ohio) today in Parents Defending Education v. Olentangy Local School Dist. Bd. of Ed.
Why is Biden withholding funding for schools with archery and hunting programs?
Even with all of the troubling things that the Biden administration has been doing over the past two and a half years, I'll confess that I didn't see this one coming. According to a recent report from Fox News, the White House is blocking federal funding for public schools that have hunting and archery programs for students. The excuse they are offering is that a provision in the Democrats' "Bipartisan Safer Communities Act" last year precludes federal funding for public schools with these programs. Of course, that wasn't the actual intent of the bill, but as we've learned by now, the names that Washington politicians give to bills rarely have much to do with what's inside of them. For proof, look no further than the hilariously named "Inflation Reduction Act" which was actually a climate change bill.
Suppressing the Nashville shooter's manifesto would be "unprecedented"
It has now been more than four months since trangender mass shooter Audrey Hale murdered six people at The Covenant School in Nashville, Tennessee. All the funerals are over and life is slowly returning to normal in the community. And yet the public has still not seen the shooter's manifesto or the other documents police collected in the aftermath of the attack. Initially, it was the police and the FBI that appeared to be holding up the release, but now the situation has been shifted to the courts. In a bizarre turn of events, the families of both the shooter and the victims have teamed up with the school and are fighting to prevent the documents from being released. A coalition of elected officials and a local newspaper have sued to have the material made public. But one open government and transparency analyst told the New York Post that the legal theory being pursued to keep the papers secret is flawed and a court decision in their favor would be "unprecedented."
The New Doctor's Orders
"Medical-school curricula have become suffused with leftism." Well, that's a serious charge — and it should be arresting to anyone who has ever needed to visit a doc — but as Jack Butler writes in the cover story for the new issue of National Review magazine, this is not simply the case of an overzealous Diversity, Equity, and Inclusion bureaucrat or two.
Economy & Taxes
The Pence Plan on Prices
Good for Mike Pence for releasing a plan to fight inflation. His plan has four points: Reduce deficit spending, allow increased energy production, use deregulation to bring supply chains home, and change the Federal Reserve's statutory mandate.
Problems with India's Rice-Export Ban
India is banning exports of some kinds of rice in response to rising domestic prices. Basmati rice will continue to be sent abroad, but other kinds of rice will be restricted. India is responsible for about 40 percent of global rice exports, and about half of that is non-basmati rice.
Want More Stuff 'Made in America'? Deregulate, Don't Subsidize
In the aftermath of supply-chain issues caused by the Covid-19 pandemic, there is a renewed interest – more so in politics than in actual business — in "onshoring": i.e., returning aspects of manufacturing and production to the United States. The latest example from the latter is Bath & Body Works (BBW), a specialty-retail company based outside Columbus, Ohio.
In Cuba, a piece of Gouda cheese costs a state worker's monthly salary, legislator says
In an unprecedented moment that underlines Cuba's spiraling economic crisis, a member of the island's National Assembly, who is also the only business owner in the legislature, defended free markets during a session in which he also criticized the island's socialist economic model.
International
A Postscript to the Spanish Election
The Spanish election ended in a stalemate, and not much may change. But the AP seems to be worried that Spain is very close to re-establishing Francoist fascism, at least going from this chart showing the breakdown of the parties.
Dedicated Longtime Toronto Educator Takes His Own Life After Bullying From DEI Activists
"Unfortunately, the stress and effects of these incidents continued to plague Richard. Last week he succumbed to this distress. His family and friends have been left reeling and wishing they could have had the chance to convince him that he was loved, respected and needed here. May he rest in peace."
Real Science: Tooth Regrowing Treatment to Begin Human Trials Next Year
The treatment involves targeting the protein that turns off tooth regeneration.
BLM Comes to South Africa
If you follow events in South Africa, you'll know that the country has been spiraling down for several years now, with rampant corruption, economic decay, rising crime, frequent blackouts from a decrepit electricity grid, and so forth. The New York Times is out with a long feature that explains why the next generation of South Africans has found a scapegoat for their problems: Nelson Mandella.
Facing job scarcity in China, some find work as 'full-time children'
Young people shut out of the labor market or burned out from overwork are being hired by their parents to do housework and be on hand whenever needed.
Niger's president vows democracy will prevail after mutinous soldiers detain him and declare a coup
Niger's president defiantly declared Thursday that democracy would prevail, a day after mutinous soldiers detained him and announced they had seized power in a coup because of the West African country's deteriorating security situation.
Opinion
Rule of law? What rule of law?
I was always struck by the rather bizarre disconnect between the way in which Donald Trump talked about the rule of law–he often seemed to disdain procedure in favor of getting results–and his actual practice as president. As much as Trump talked as if he were in a position to exercise more power than a president has, his administration was actually pretty scrupulous about obeying court orders and not painting outside the lines.
Cheer Up Already, Republicans
Can we not get some optimism back into the GOP?
DeSantis's Problem: Alienating the Voters He Needs
In focusing to a prohibitive degree on the GOP's least persuadable voters, he has sacrificed his appeal to its most persuadable voters.
There Is Hope for Swing States Yet
A few of my colleagues here at National Review have recently pointed out the disorder of a few key state Republican parties. Fellow intern Scott Howard highlighted the financial woes of the Arizona and Minnesota Republicans, pointing out that "for the price of a new Xbox game, you, too, can own your own state party." Jim Geraghty followed up with details on the chaos in the Colorado, Michigan, and Georgia state parties.
A Less Cloistered Schoolhouse
University education departments are not the only place to find teachers.
William Jennings Bryan's Subtractive Populism
A warning for the MAGA GOP