News of the Week for July 23rd, 2023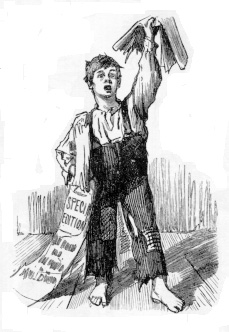 Abortion
Dobbs Decision
Kim Reynolds appeals injunction blocking Iowa's 6-week abortion ban.
Gov. Kim Reynolds is asking the Iowa Supreme Court to lift an injunction blocking Iowa's restrictive new abortion law so it can take effect immediately.
Gun Rights
Michigan Court of Appeals Upholds Ban on Guns at University of Michigan
From Wade v. Univ. of Michigan, decided yesterday by the Michigan Court of Appeals (Judges Mark Cavanagh and Deborah Servitto); the ban covered all university property, which I take it includes dorms and open spaces
Blending In While Carrying Concealed
Living the concealed carry lifestyle is easier than ever.
Hide the Decline
Environment &"Green Energy"
'Climate Reparations' by Any Other Name
John Kerry couldn't have been more unequivocal. "No," Joe Biden's special climate envoy told the House Foreign Affairs Oversight Committee last Thursday. "Under no circumstances" will the United States disburse taxpayer funds to the nations that suffer national disasters attributed by some to the influence of climate change.
Gem Hunters Found the Lithium America Needs. Maine Won't Let Them Dig It Up
The world's richest known lithium deposit lies deep in the woods of western Maine, in a yawning, sparkling mouth of white and brown rocks that looks like a landslide carved into the side of Plumbago Mountain.
Climate Cultists Continuing to Target Private Car Ownership in Delusional Eco-Crusade
The WEF's dystopian version of the modern world is magically resolved by the magic of bureaucracy and apps.
Obamacare
Government in Healthcare
'If you like your health insurance, tough': Biden continues the Obamacare lie
This month, President Joe Biden announced a long-anticipated proposal to curtail short-term, limited-duration health plans, effectively robbing millions of people of their current insurance coverage. The president called such plans "a scam" that "has to end."
War & Terror
Trump: I'll End The War By Threatening Putin We'll Give Ukraine Even More Weapons "Than They Ever Got"
"Had DeSantis said what Trump said this morning, putting on the table sending Ukraine over $100B more in weapons, every MAGA influencer on this site would be posting about it and calling him a neocon."
Moscow says 700,000 children from Ukraine conflict zones now in Russia
Russia has brought some 700,000 children from the conflict zones in Ukraine into Russian territory, Grigory Karasin, head of the international committee in the Federation Council, Russia's upper house of parliament, said late on Sunday.
Millions of US military emails 'sent to Mali by mistake'
Misdirected messages have included the chief of staff's itinerary, medical and tax records of personnel, and maps and photos of bases
Belarus abducts thousands of Ukrainian children
Thousands of Ukrainian children have been forcibly deported to Belarus in an alleged war crime that could implicate president Alexander Lukashenko.
Russia threatens Black Sea grain transport
Ukraine says Russian attacks are targeting grain export infrastructure, and Moscow has warned that any ships traveling on the Black Sea to Ukrainian ports could be considered military targets. Follow DW for more.
Defense Bill Tasks Pentagon with Drafting Taiwan Evacuation Plan
Congress might require the Pentagon to draft a plan to evacuate Americans from Taiwan, if a provision from the House version of the National Defense Authorization Act sticks.
Computer chip with built-in human brain tissue gets military funding
Last year, Monash University scientists created the "DishBrain" – a semi-biological computer chip with some 800,000 human and mouse brain cells lab-grown into its electrodes. Demonstrating something like sentience, it learned to play Pong within five minutes.
Putin threatens to use 'all means' to stop Polish 'aggression' as troops moved to border
Vladimir Putin's comments come amid soaring tensions in Eastern Europe after Wagner Group mercenaries moved into Belarus and set up near the Polish border.
National
California judge approves hiding child's "gender identity" from parents
In California's Chico Unified School District last year, an eleven-year-old girl told a counselor at her elementary school that she wanted to be a boy. The counselor immediately told the child that she should adopt a new identity and go by different pronouns. They then informed the student's teachers and classmates with directions to address her in this fashion. There were multiple problems with this situation, but perhaps the greatest one was that the girl's parents had no idea any of this was going on. When the mother finally find out, she went to court to sue this district over these policies. But last week, a judge sided with the school against the rights of the parents and allowed the policy to stand.
Republicans Are Underestimating Sherrod Brown
The 2024 Senate map features several prime pickup opportunities for Republicans looking to regain control of the upper chamber of Congress. Joe Manchin should be beatable for the West Virginia GOP. Jon Tester's Montana seat is clearly in danger. But while pundits have largely grouped Ohio in with West Virginia and Montana as a trifecta of likely flips, they are seriously underestimating the political savvy of Ohio's incumbent senator Sherrod Brown.
A Jupiter-sized dwarf star burns half as hot as a campfire
The 'ultracool' star is possibly around 44 times as dense as our solar system's largest member.
'Non-human intelligence': Schumer proposes stunning new UFO legislation
Senate Majority Leader Chuck Schumer (D-N.Y.), along with a bipartisan group of five other senators, introduced extraordinary legislation on July 13, suggesting that the U.S. government or private contractors may secretly possess recovered UFOs and "biological evidence of living or deceased non-human intelligence."
Michigan AG Charges Fake Trump Electors for Efforts to Overturn 2020 Election
Michigan attorney general Dana Nessel (D.) announced Tuesday she had filed criminal charges against 16 people who signed paperwork falsely claiming that Donald Trump won the 2020 election.
Las Vegas: 'It's excessive': Homeowners push back on water district's new fee
The latest water bill came as a shock to Yvette Williams. Williams, who has lived in her Spring Valley home for more than two decades, had worked to reduce her water use in recent months. But her June water bill still came in at over $800.
Street vendors can now operate legally in Nevada, helping Latinos
Governor Lombardo signs street food vendors bill, SB 92 at ceremonial event
Drug-addled 'cocaine sharks' may be gobbling 'bales of narcotics' dumped off Florida coast – study reveals 'crazy brain'
EXPERTS have suspected that sharks off the coast of Florida are coming into contact with large amounts of cocaine that's getting dumped into the ocean.
Steve Wynn to pay a $10M fine to settle a 4-year-old complaint with Nevada gaming regulators
Disgraced gaming executive Steve Wynn will pay a fine of $10 million and will agree to never again have any involvement in Nevada's gaming industry, according to a settlement document filed Wednesday with the Gaming Control Board.
Students list 'Apache attack helicopter' as gender on 'engineering culture' survey, angering scholars
Researchers said 'malicious responses' point to broader problem of 'fascism' in America
A New Kansas Law Protects Donor Intent
On campus and elsewhere, philanthropic guardrails will increase giving and prevent the misallocation of funds.
Judge sets Trump classified documents trial for May 2024, months before election
The ruling lands on a middle ground between the requests of Trump's legal team and federal prosecutors who pushed for the trial to begin in late 2023.
Kamala Harris Is Brazenly Lying about Florida's Slavery Curriculum
This is a brazen lie. It's an astonishing lie. It's an evil lie. It is so untrue — so deliberately and cynically misleading — that, in a sensible political culture, Harris would be obligated to issue an apology. Instead, NBC confirms that she will repeat the lie today during a speech in Jacksonville.
Alabama Republicans' New Redistricting Map May Parlay SCOTUS Voting Rights Act Loss Into Seat Pick Up
Legislators created a map with one bare (51%) black majority, and another with a 40% black vote, seemingly complying with the District Court order affirmed by SCOTUS. This could result in Democrats losing their one Alabama seat.
Lowe's Fires Employee, 68, Who was Assaulted as She Tried to Stop Shoplifters
Lowe's said grabbing the cart violated the company's policy. That's why the store fired her.
Lawsuit: Coach Fired for 'Harassment' After Saying 'Only Two Sexes' Exist
The coach intervened in a discussion between two of his student-athletes who were debating the appropriateness of allowing transgender males to compete in women's sports.
Living with doing a "human rights abuse level of awful thing to your own child"
In some cases, it's a classic Munchausen by proxy abuse situation. The parent, almost invariably the mother, is driving a child into the arms of trans activists and gender affirming medical butchers. Always pushing, questioning a child's natural reticence once things go too far, insisting they know better. I think of Jazz Jennings's mother and his monstrous doctor, Marci Bowers – for all the world to see – pushing that boy to slice and dice himself to bits for ratings and their own glory.
Short Circuit: A Roundup of Recent Federal Court Decisions
Huge tracts of land, Dad does The RICO, and poor prosecutorial behavior
The GOP Primary That Just Isn't Changing
If, as it seems from the latest Fox News polls in Iowa, New Hampshire and South Carolina, the polling numbers have barely changed since the beginning of the year and the longshot candidates remain in the mid to low single digits, it is more than fair to ask what these longshot candidates expect to change between now and when the voting starts early next year.
How a squad of MAGA warriors flush with cash turned on each other
A doctor, a model and a boxer raised millions from Covid sceptics and anti-vaxxers. Then a knock-down, drag-out brawl broke out
'This Is a Really Big Deal': How College Towns Are Decimating the GOP
Growing population in America's highly educated enclaves has led to huge gains for the Democratic Party. And Republicans are scrambling for answers.
'EWOK VILLAGE' homeless encampment appears in trees high above Seattle
Upon venturing into the encampment on Friday, journalist Jonathan Choe was stunned to find a resident living high up in the evergreen trees
How Nixon Advised Clinton
A remarkably interesting letter ("Eyes Only") that Richard Nixon sent to then-President Bill Clinton in March 1994, after Nixon returned from a trip to Russia and Ukraine, has been declassified and made public.
Economy & Taxes
Imploding Cities Will Drag All of Us Down — Even if You Don't Live Anywhere Near One
There is so much wrong with America's cities, it's hard to see why any contributing member of society would live and/or work in one of them. Some of the issues arise from far-Left local governance while others are generated by more widespread Leftist policy. These are coupled with an organic workforce evolution, as the United States transitions from an industry-based to an information-based economy. The result is urban areas caught in a downward spiral — and, as with any sinking vessel, threatening to suck everyone nearby down with them.
House Appropriations Subcommittee Zeroes Out California High-?Speed Rail
Last week the House Appropriations Subcommittee on Transportation, Housing and Urban Development, and Related Agencies approved a Fiscal Year 2024 budget that forbids the Biden administration from granting additional funds to the California High-?Speed Rail project. The marked-?up budget bill is expected to pass the full House Appropriations Committee this week. If adopted on the house floor, the budget bill poses a significant challenge to a project that has already consumed over $3.6 billion of federal funds and carries an estimated $128 billion overall price tag.
International
The Chinese Communist Party is rewriting the Bible
Gospel according to Chairman Xi has Jesus turn killer instead of forgiving sin
Accidental release of data reveals how many people actually died of COVID in China
You may remember that last December China suddenly dropped its zero-COVID approach and within weeks there was evidence the disease was running rampant through the population. There were multiple reports later the same month about long lines at Chinese crematoriums and overwhelmed funeral homes. There was really no doubt this was happening because international news outlets like Reuters had video.
National Trust free passes in Friday's paper
Mount Etna's shadow casts a dark reality over Sicily's second-largest city as street muggings and carjackings rise.
Opinion
5 myths about politics, busted by data
Politics is full of false stereotypes. Journalists (myself included) often toss out generalizations — "Republicans are the rural party!" or "Democrats now win White college graduates!" — in an attempt to make some broader point. In their haste, they paint cartoonish or inaccurate portraits of voters from both parties.
What is the Great American Comeback?
The DeSantis Team is adjusting its strategy. It has let go a number of staff as it tries to recapture momentum. That's smart. The media has rapidly suggested the DeSantis Team is headed towards financial disaster, which is silly. The campaign outraised President Trump's campaign on a daily basis. But it does seem they were heavy with staff and are going to have a harder slog than they anticipated.
Are Republicans Completely Toast in Arizona?
When I left Arizona for my third — and longest — stint in California in 1996, the Republican party here was a well-oiled machine. Upon arrival in Los Angeles, I discovered that the California GOP was the messiest of hot messes, and that remained the case for the more than two decades that I lived there.
Graduate schools hold the key to universities' free expression problem
Campus Reform Editor in Chief Zachary Marschall, PhD, spoke on a panel about how administrators are hijacking the college experience.
The Unpopulist Populism of the New Right
I have long warned the same about industrial policy. Industrial policy is thought to be a populist policy because it's ostensible purpose is to benefit the common people by creating "good manufacturing jobs" — while also increasing wages, improving living standards, and fostering innovation.
This is how Democrats are going to outlaw your car
Carmakers and policymakers desperately want people to buy plug-in electric cars, but they have a problem: drivers don't share the same passion.