News of the Week for Nov. 20th, 2022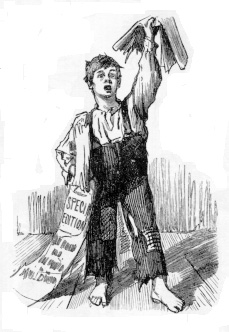 Election 2022
The Election Was A Little Bit of Everything
I have spent the last few days studying the voting patterns, the voting discrepancies, the exit polling, and more. What emerges is a simple, elegant picture of voters tired of the chaos and would rather stick with the stability of the status quo around which they can plan their lives than the potential of massive disruption by a party, the loudest voices of which want retribution for their own grievances than a different path forward for everyone.
McCain Republicans Vote, Too
"We don't have any McCain Republicans in here, do we? Alright, get the hell out. . . . Boy, Arizona has delivered some losers, haven't they?" Kari Lake, 11/14/22: Projected as the loser of the Arizona gubernatorial contest.
The Tragedy of Kari Lake
There were elections Republicans lost this year that were always going to be uphill battles, such as trying to take out blue-state incumbents Kathy Hochul, Tim Walz, and Michelle Lujan-Grisham. There were races in which Republicans trailed in the polls and had to hope that a big red wave would carry them over the line, such as the Senate races in New Hampshire and Washington. Neither of these things were true of the Arizona governor's race, which should have been a layup in a midterm with an unpopular Democrat in the White House. Kari Lake ran for an open seat, aiming to replace two-term Republican governor Doug Ducey, one of the very best and most conservative governors in the country. Republicans have won the last three Arizona governor's races by margins ranging from 11.8 points to Ducey's 14.2 points in the Democrat wave year of 2018. Until now, Janet Napolitano, elected in 2002 and 2006, is the only Democrat elected Arizona governor since 1982. The Democrat nominee, secretary of state Katie Hobbs, was a colorless functionary so inarticulate that she refused to debate Lake.
McConnell faces leadership challenge from Rick Scott as conservatives steam
The Senate GOP campaign chief mounted his opposition, expected to fall short, after Republicans' disappointing midterm performance provoked a tremendous round of finger-pointing.
Tom Emmer Elected as House GOP Whip
Tom Emmer (R., Minn.) will be the next House GOP whip — the third-ranking position in the House Republican caucus. The race for GOP whip, in which Emmer faced off against Jim Banks (R., Ind.) and Drew Ferguson (R., Ga.), was widely regarded to be the most consequential of the genuinely competitive House GOP leadership races. The caucus vote, which occurred behind closed doors just now, went for Banks by relatively slim margins in the first round
Republican Trump ignored wins in a landslide, while Trump-backed candidates lose in the same state
In Arizona, Republicans endorsed by Donald Trump lost the races for governor and senator. But Trump didn't make any endorsement in one statewide race — the race for state treasurer. The result? That Republican candidate won in a landslide. Kimberly Yee got 55.7% of the vote. As a reporter for the Arizona Republic notes, "If Arizona Republicans want to know where their party went wrong just look at state Treasurer Kimberly Yee. She's the Republican who won — the one who wasn't endorsed by Donald Trump."
Team Walker to GOP, Trump PACs: Stop raising money on us and spending it on yourselves
Welcome to The Grift, Mr. Walker. It exists everywhere and benefits no one but the grifters themselves, and yet people just can't quite resist their siren songs. And with so much riding on the runoff in Georgia next month, their singing has hit 11 on the amplifier, so to speak.
Decision Desk calls one more race and with it the House (Will Nancy stay or will she go?)
Decision Desk has called CA-03, projecting that Kevin Kiley will win. CA-03 was one of the 4 remaining races where a Republican was leading.
The Agony of the GOP
That was the title of a book by Bob Novak, long ago (1965): "The Agony of the G.O.P." I have used that phrase from time to time over the years.
What Lombardo realistically can and can't accomplish
Being elected and being able to enact your agenda are two different things. Joe Lombardo supporters need to understand this.
'Major overhaul': Where the Nevada GOP went wrong
On the contrary, Democrats kept their seats in the U.S. Senate, House of Representatives and gained seats in the state Legislature.
Election Denier Hakeem Jeffries is the New House Democratic Leader
I guess that means he's a threat to our republic. Democrats made the rules!
House Republican Study Committee Unanimously Elects New Chairman
A new chairman of the Republican Study Committee was unanimously elected Thursday, just one day after the GOP officially secured a slim majority in the U.S. House of Representatives for the upcoming 118th Congress.
Nearly all Santa Clara County ballots recovered near a highway will count toward official results
Nearly all of the Santa Clara County ballots recovered near a highway this wek after they were reported missing will be included inthe country's lection reulsts, official said Wednesday.
Election Denier Hakeem Jeffries is the New House Democratic Leader
I guess that means he's a threat to our republic. Democrats made the rules!
Oops! Russians leave behind trove of classified files in Kherson
The Ukrainians are still celebrating their victory in driving the Russians out of Kherson, and for good reason. Say what you will about the Ukrainian government and its rather sketchy claim to holding democratic principles, but the people of Ukraine have fought valiantly. And retaking Kherson was a significant military victory. But what they've found left behind after the Russians fled in a disorganized withdrawal has been horrific. Evidence of mass killings, torture, and other atrocities is being revealed. Another concern is the possibility that local collaborators and foreign agents of Russia's security and intelligence services may have remained in the area to collect information and feed it back to their Russian handlers.
Zeldin moves closer to bid for GOP chair
The New York congressman says he is "very seriously considering" vying for leadership of the party.
Democrats Lost the Midterms, Too
The surprising results of the midterm elections were understandably received by Democrats with an elated mix of relief and vindication. A president's party normally does much worse in his first midterms, and polls suggested this time would be no different.
Jeffrey Anderson on the midterms
Commenting on the midterms, I relied on Robert Cahaly's Trafalgar polls to moderate my native pessimism. As I noted in "Trafalgar in retrospect," I'm still kicking myself for that and for having advertised his polls to readers. What does Cahaly himself say? He spoke with New York Intelligencer's Benjamin Hart this week for this interview. As I read the interview, he sounds grouchy and defensive, but I understand this much: "We're working up a statement, what we're going to put out."
Without Further Adieu
It has been ten days. The campaign signs that haven't already been gathered — discolored as the lawns whereon they wobble in the autumnal wind — are now litter. Partisan astronomers have taken a brief break from the speculation of rising, and shooting, political stars. You're no longer bothered by pairs of inquisitive strangers in matching vests ("Are you registered?").
Abortion
Dobbs Decision
Constitutional amendment on abortion appears doomed
Democrats likely to pull proposal because they lack votes to pass it
Gun Rights
Concealed carry permits surge to 22 million, 25 states don't even require it
The gun craze sparked by the 2016 presidential election, the COVID crisis, and the flurry of random and mass shootings has also led to a record-breaking issuance of concealed carry permits, especially to women and minorities seeking self-protection.
Hide the Decline
Environment &"Green Energy"
Finance's Net-Zero Targets: Just 'Claptrap'
Stuart Kirk is the former head of "responsible investment" at the asset-management arm of HSBC.
Canada's Green New Deal: "To Hell with That" (Premier Moe speaks)
Scott Moe, the current premier of Saskatchewan, is a foe of climate alarmism and forced energy transformation. He is a major critic of Justin Trudeau, Prime Minister of Canada, in this regard.
Unrealistic Net Zero Policies Cost Families Dearly
We've read a lot about how the Ukraine conflict has increased the price of energy in the international market. However, the root of the ongoing energy crisis is unrealistic policies based on unscientific conclusions about climate, often drafted in plush European offices.
Canada will not agree to phaseout of fossil fuels in COP27 agreement: minister
Environment Minister Steven Guilbeault says Canada will not agree to include language calling for the phaseout of all fossil fuels in the final agreement at this year's United Nations climate talks in Egypt.
In a First, Rich Countries Agree to Pay for Climate Damages in Poor Nations
Negotiators from nearly 200 countries concluded two weeks of talks early Sunday in which their main achievement was agreeing to establish a fund that would help poor, vulnerable countries cope with climate disasters made worse by the pollution spewed by wealthy nations that is dangerously heating the planet.
Obamacare
Government in Healthcare
Canada is all in on medical murder
Canada is one of the most civilized places in the world. We all like to tease Canada; we call it the 51st state. We make fun of their use of "eh" all the time. We wonder at their choice of Prime Ministers, who often seem goofy.
The Corner
Canada's CityNews reports on Amir Farsoud, a man in Ontario who has applied for "medical assistance in dying" (MAiD). The reason for his application is not that he is terminally ill, or even that he is depressed, but rather that "his rooming house is up for sale, and he can't find anywhere else to live that he can afford." In fact, he tells the reporter, "I don't wish to be dead. . . . I still want to be here."
MAID in Canada: Suicide Might Not Be Painless, But It Is Encouraged Just for Being Poor
Canada's slippery slope into full-bore euthanasia has landed with a thud on some of the nation's most vulnerable — even ones who aren't terminally ill.
Detransitioner Announces Lawsuit Against Oregon Gender Clinics For Expediting Surgery
A detransitioner is suing a social worker, therapist, and their respective clinics in Oregon for overlooking her mental health challenges and fast-tracking her "non-binary" double mastectomy surgery.
War & Terror
Whose Side Is Europe On?
The NATO alliance seems stronger in light of events in Ukraine and Russia. But economic competition and security may be something else. The Telegraph headlines: "Europe has picked a side in the new Cold War – China."
Congress seeks to arm Taiwan quickly as China threat grows
Lawmakers are pushing an unprecedented package of military aid to Taipei. But allocating the money for it is in question.
Kherson Residents Tell of Torture, Abuse During Russian Occupation
World leaders grappled meanwhile with the fallout after a missile landed in a Polish village near the Ukraine border
National
Florida student protests lose momentum as Sasse is voted university president
About 40 protesters gathered on the University of Florida's campus Nov. 1 as the UF Board of Trustees interviewed and voted on Senator Ben Sasse. At an Oct. 10 protest, nearly 300 protesters were present.
DeSantis-Endorsed School Board Member Is Training Parents to Run for Office
Bridget Ziegler was among the 30 school board candidates to earn the endorsement of Florida Gov. Ron DeSantis this year.
Don Surber: "Life After Trump"
There is no one who has been more supportive of Trump than Don Surber. Yet he says it's time to move on: "We, his fans, see the good in him and the evil in his enemies. But the majority doesn't and never will. It is a sale that cannot be made…. Other bloggers will tell you what you want to hear. I will tell you what you need to know."
Do they really believe this?
There are a lot of good teachers, and a lot of bad teachers. As with any category of human being quality and behavior are widely distributed.
'Where Woke Goes to Die': How DeSantis Led the Way in the Culture War
On transgenderism, education, abortion, and Covid, the Florida governor has shown how to navigate choppy political waters.
Detransitioners Shed Light on Medical Malpractice
Detransitioners — i.e., those who abandon their transgender identity, often after irreversible medical treatments — are shedding new light on how gender-identity ideology leads to medical malpractice. Not only are harms inflicted on them during transition, but after as well.
Another term in hand, Brian Kemp solidifies political network
Gov. Brian Kemp is taking steps to bolster his political network as he prepares for a second term in office.
GOP Chair Ronna McDaniel To Run For Reelection
Republican National Committee Chair Ronna McDaniel will run for reelection after she reportedly received significant support on a call with RNC members.
GOP Chair Ronna McDaniel To Run For Reelection
Republican National Committee Chair Ronna McDaniel will run for reelection after she reportedly received significant support on a call with RNC members.
Club for Growth steps on Trump relaunch with polls showing DeSantis beating him
"When they cross Trump, they lose, and that's not going to change," a Trump spokesman fired back.
'Did not end well': New Pence book details split with Trump
Former Vice President Mike Pence blames Donald Trump for endangering his family "and all those serving at the Capitol" on Jan. 6 in a new memoir released Tuesday.
Ronna McDaniel Wants to Remain RNC Chair, But Lee Zeldin's Supporters Want Him to Run
"Zeldin's strong performance last week in the New York governor's race helped his party flip three House seats and put Republicans on track to pick up two open ones"
Is California on its way to banning rodeos? Behind the growing movement to buck the event
Earlier this fall, Alameda County supervisors officially banned the practice of "wild cow milking" — a timed event in which a lactating beef cow, unused to human handling, has been wrangled from the fields and brought to an arena.
Why They're Telling Instead of Showing
Over on Fox, Sean Hannity, Pete Hegseth, Mike Huckabee, and a few others interrupted Donald Trump's campaign-announcement speech — I think it was Huckabee who called it Trump's best ever — to wax poetic about it for about ten minutes. One of them even suggested, mere moments into Trump's campaign, that if Trump continued on this course, he would be "unbeatable."
Once More without Feeling
Trump gave an overly long, mostly subdued announcement speech. It won't make much of a difference because larger forces are at play, but it was a mistake to tease his announcement prior to the election, a mistake to go through with it tonight, and a mistake to do it in an uninspiring venue in front of an uninspired crowd.
NASA's Artemis rocketship on course for moon after epic launch
NASA's huge next-generation rocketship was on course Wednesday for a crewless voyage around the moon and back hours after blasting off from Florida on its debut flight, half a century after the final lunar mission of the Apollo era.
Artemis I Retrograde Orbit: NASA's Orion Spacecraft Will Travel 40,000 Miles Beyond the Moon
During this mission, which will pave the way for missions with astronauts, NASA's Orion spacecraft will journey thousands of miles beyond the Moon in what is called a Distant Retrograde Orbit (DRO) to evaluate the spacecraft's capabilities. DRO provides a highly stable orbit where little fuel is required to stay for an extended trip in deep space to put Orion's systems to the test in an environment far from Earth.
Providence (RI) Teacher Loan Forgiveness Program Only Open To Non-Whites Challenged By Legal Insurrection Foundation
"The Providence Public School District's discriminatory loan forgiveness program is one of the most brazen racial preferences we have seen anywhere. They don't even try to hide it. They seem proud to discriminate."
Cop-hating vandal who threw Molotov cocktail into NYPD van during BLM protests is sentenced to six years in prison
Samantha Shader, 29, has been sentenced to six years in prison for throwing a lit Molotov cocktail into an NYPD vehicle during the George Floyd protests
What Does Governor DeSantis Stand For?
The combination of Trump's announcement to run for the presidency in 2024, and what feels like the conservative movement's understandable rallying all of a sudden around Florida governor Ron DeSantis, makes it tempting to think about what the administration of a President DeSantis might look like policy-wise.
Meta Employees, Security Guards Fired for Hijacking User Accounts
Some workers allegedly accepted thousands of dollars in bribes
DC wants to lower sentences for carjackers and felons
Washington, D.C., wants to lower the maximum sentences for criminals and make life easier for criminals who illegally own guns.
Scientists Create Vaccine Blocking Fentanyl From Entering the Brain
More good news: Drug overdose deaths may finally be plateauing across nation for first time since start of Covid pandemic.
Verdict Against Auburn University in Economics Professor's First Amendment Retaliation Lawsuit
In Stern v. Roberts, a jury just held that Auburn University had retaliated against Prof. Michael Stern, a tenured economics professor, based on his speech; the jury awarded $145K in compensatory damages and $500K in punitive damages.
Campus police tells conservatives to move to 'free speech zones' or risk being arrested
Leadership Institute Field Representative explained to Campus Reform that she and Barlow had been talking to a university staff member before the police arrived.
University changes 'Thanksgiving Closure' to 'Fall Break'
University of Alaska Southeast replaced 'Thanksgiving Closure' with 'Fall Break.' A professor argued last year that 'we are not a white Christian organization, we are a university.'
Reuters: The gender imbalance among trans teens concerns some experts
It's apparently trans awareness week but, based on the reactions I'm seeing on Twitter, this isn't the kind of awareness most trans activists were hoping for. Reuters has published a lengthy article about concerns among some experts that the gender imbalance among trans teens is a cause for concern.
Biden, Democrats Moving to Ban Traditional Marriage Advocates from the Public Square
America is about to learn that what liberals actually mean when they claim to support "separation of church and state" is they want to use the power of government to silence those who disagree with them on same-sex marriage.
A Pivotal Pick for the Ohio Supreme Court
Ohio Governor Mike DeWine's appointment to the Supreme Court will dertermine the orientation of the Ohio Supreme Court.
Short Circuit: A Roundup of Recent Federal Court Decisions
Grains of sand, detachable pockets, and genuine obliviousness.
City's "Public Art Master Plan" Program Likely Can't Exclude "All Lives Matter" Mural Based on Viewpoint
After the City of Bloomington allowed three Black Lives Matter street murals—and had allowed other "street art" projects in the public right-of-way by other community organizations—the Indiana University Chapter of Turning Point USA sought to paint an "All Lives Matter" mural. The City said no, and today Judge Sarah Evans Barker (S.D. Ind.) in Indiana Univ. Chapter of Turning Point USA v. City of Bloomington held that this was likely unconstitutional.
CBS: We're "pausing" our Twitter activity "out of an abundance of caution"
It's as if a million Dan Rathers screamed at once into the void about TANG documents … and then fell silent. At least they're silent on Twitter, where CBS News — the originator but hardly the only practitioner of "fake but accurate" reporting — promotes its stories from both their national and local platforms. They have decided to "pause" their Twitter use because of the "uncertainty" in the platform now that Elon Musk isn't playing along with the censorship games.
Trump, potential GOP presidential candidates speak at RJC event in Vegas
Former President Donald Trump, who recently announced his 2024 presidential bid, will likely face some tough Republican challengers if the Republican Jewish Coalition's Annual Leadership Meeting at The Venetian this weekend was any indication.
Liberal Media Begins to Notice Problems Associated with Transgender Medical Treatments for Kids
NYT notes health effects with puberty blockers, and Reuters reports on the disparity between number of girls vs boys undergoing treatment.
Economy & Taxes
California has had years of budget surpluses, now it's headed for a shortfall and maybe a recession
Some bad news for California and maybe for Gov. Newsom. After years of budget surpluses, the state is now expecting a $25 billion deficit next year and possibly a recession.
International
The sinister attempts to 'decolonise' mathematics
Mathematicians in British universities are now being asked to 'decolonise' the curriculum. This autumn, the Quality Assurance Agency for Higher Education (QAA) – an independent charity which reviews university courses – launched a consultation that urged universities to teach a 'decolonised view' of mathematics.
Iranian Parliament votes in favor of executing 15,000 women's rights protestors
A 22-year-old Kurdish woman named Mahsa Amini was detained by the morality police in Iran in September for allegedly not wearing her headscarf correctly. She was arrested and beaten. She later died from a fatal blow to her head. After that, protests erupted all across Iran. Women have risen up and burned their hijabs in bonfires to speak out in favor of women's rights. Some even cut their hair in public in protest.
Chinese Citizens Use Cantonese to Denounce Covid-Zero Policies to Avoid Censors
As covid cases rise in Beijing and other Chinese cities, Biden administration makes "friend-shoring" moves toward India.
Cuban sugar declared unsafe due to contamination by 'objectionable materials'
From our Bureau of Objectionable Materials with some assistance from our Bureau of Socialist Sugar Additives
Spain's Communist postage stamp axed by judge, legal battle begins
A Spanish judge has halted the issuance of a postage stamp that celebrates the 100th anniversary of the founding of the Communist Party of Spain.
Erin Go Britain? Ireland Considers Enacting a Bill Criminalizing the Possession of Hateful Material
We recently discussed a troubling conviction in Great Britain of a man for his "toxic ideology." Now Ireland appears ready to replicate that case a thousand fold. The proposed Criminal Justice (Incitement to Violence or Hatred and Hate Offences) Bill 2022 would criminalize the possession of material deemed hateful. It is a full frontal assault on speech and associational rights. The law would allow for sweeping authoritarian measures in defining opposing viewpoints hateful. Ireland appears to be picking up the cudgel of speech criminalization from Britain, an abusive power once used against the Irish.
Word "Brownie" Struck From Newspeak Dictionary
As we work toward utopia, the Newspeak Dictionary grows ever thinner, with the eventual objective of reducing human language to inarticulate grunts so that no one can say anything offensive. Canada leads the way by abolishing the term "Brownie."
Dutch pro-farming party fires up the anti-establishment vote
A movement rooted in a protest against plans to cut livestock numbers is rapidly picking up support in the Netherlands
Opinion
The Republican Leadership Mess
Many prominent conservatives (along with elected officials) are pushing for a delay in congressional leadership elections, which are scheduled for Tuesday in the House, and Wednesday in the Senate.
Republicans Really Do Have Plenty to Celebrate
Maybe the anticipated red wave didn't happen, but conservatives have done plenty to keep the Biden administration in check.
Prosperity — Top-Down or Bottom-Up?
Many Americans think that our prosperity is a top-down phenomenon. The people in Washington (especially those who run the Fed) are in control of the key policy levers such as interest rates, federal spending, and trade policy. When things are going well, they deserve the credit; when things are not going well, it's their fault.
DeSantis would pave the way for a post-Trump GOP return to normal
If Florida Gov. Ron DeSantis runs for the 2024 Republican presidential nomination — as many expect, after his staggering reelection victory last Tuesday — plenty of Americans across the partisan divide would have good reason to root for him to win the nomination.
Thought for the Day: Time for 'Remnant Mode'?
It is tempting in light of the dismal election result to recur to H.L. Mencken's famous dismissal of democracy as "the theory that the common people know what they want—and deserve to get it good and hard."
The Trump Show in Reruns
Say what you will about the man — love him or loathe him; enjoy him or not — Trump's 2016 campaign was, at the very least, interesting.
'National Conservatism' Is A Dead End
Since a civil war is about to break out and destroy the modern Republican Party — fingers crossed — let me tell you what grinds my gears.
Against Poo Flinging Monkeys
It is official. Republicans have taken back the House of Representatives. They gathered yesterday to announce their first official act: an investigation into Hunter Biden.
Woke leaders are hurting Henderson police
If you want to see how the woke mindset destroys public safety, look at Henderson. On Tuesday, Henderson police unions — the Henderson Police Officers' Association and the Henderson Police Supervisors Association — presented the City Council with the results of their no confidence votes in Chief Thedrick Andres. Between the two groups, more than 95 percent of respondents cast a vote of no confidence. More than 80 percent of both association's memberships participated.
'You've gotta have a war every five or 10 years'
The Senate GOP hopes its factions are at peace after post-election backbiting and division. But the cracks shown by a leadership challenge aren't easily mended.
Thought for the Day: What Milton Would Say About ESG Investing
Watching the implosion of FTX—the darling company of woke capitalism, "effective altruism," and the ESG investing crowd whose founder, the ridiculous Sam Bankman-Fried, was second largest donor to the Democratic Party this year, naturally—calls back to mind what Milton Friedman wrote about the first version of this leftist fad, which back in 962 was called "corporate social responsibility."
The Missing Link in American History
Decades into the Left's obsession with rewriting America's history as a tale of unrelieved oppression, we're still being told that the dark side of our national story is under-taught. It isn't only the 1619 Project that has falsely flipped America's narrative on its head. America's story as an oppression narrative — and very little else — is well on its way to being enshrined in blue state education standards, and in the College Board's latest misbegotten venture as well.