News of the Week for Sept. 18th, 2022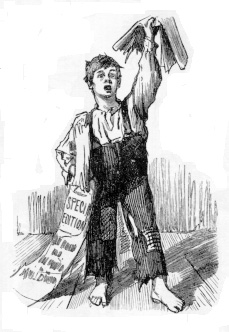 Election 2022
Suffolk Poll: Ohio GOP Governor DeWine Leads Dem Whaley by 15 Points
A new poll from Suffolk University shows incumbent Ohio GOP governor Mike DeWine cruising to reelection by 15 points. DeWine leads Democrat Nan Whaley by 53.8 percent to 39.2 percent — making Suffolk the third poll in a row to show DeWine with a lead that large.
Ron DeSantis Shows in Florida How to Play Politics as a Team Sport
As I have noted on a couple of recent occasions, what Republicans lack right now is a party leader who prioritizes the best interests of the party and its voters. This affects the party's ability to recruit the best candidates, get them nominated, and get them elected. One of the essential conservative critiques of Donald Trump as a party leader has always been that everything was about Trump: He has often preferred that the party lose rather than win without him. This impulse could be tempered so long as he was in office; as president, Trump was often willing to keep his endorsements on much the same page with the candidates Mitch McConnell supported — even when McConnell's judgments were wrong — and to back in the general people he opposed in the primary. But the fundamental problem of Trump's character and motivations reasserted itself, first in the 2021 Georgia runoffs and again in 2022.
Cortez Masto Joins Elizabeth Warren's Assault on Crisis Pregnancy Centers
On Friday, Nevada Democratic senator Catherine Cortez Masto announced that she supports Massachusetts senator Elizabeth Warren's bill to shut down pro-life charities that help provide resources and counseling to pregnant women
Kamala just "can't wait" to end the filibuster if Democrats win the Senate in November
Kamala Harris has been front and center in recent days. She came to Houston and toured the NASA Johnson Space Center on Friday. While there she did an interview with one of NBC's chief Democrat propagandists, Chuck Todd, which aired Sunday morning during Meet the Press. On Saturday she delivered a speech at the Democratic National Committee's summer meeting at National Harbor in Maryland.
GOP sees its best chance to take the Senate in Nevada
Back in April, Ruy Teixeira warned that Democrats might be in trouble in Nevada. Specifically, there was some polling that showed Democrat Catherine Cortez Masto, who holds the seat previously held by Harry Reid, was trailing Republican challenger Adam Laxalt.
After last night
New Hampshire held its late party primaries yesterday. The only interesting races were on the Republican side and Democrats had a hand in two of them. In the Senate contest to pick a challenger to vulnerable incumbent Maggie Hassan, Don Bolduc faced off against Chuck Morse. Democrats supported Bolduc because he is the less viable candidate. With 87 percent of the vote tabulated, Bolduc leads Morse by about 1300 votes (1 percent of the vote).
GOP Election-Denier Wins New Hampshire Primary to Take On Hassan
Retired Army Brigadier General Don Bolduc won the Republican US Senate primary in New Hampshire, setting up a November general race between the far-right election denier and Democratic incumbent Maggie Hassan with control of the upper chamber at stake.
Republican Adam Laxalt Quietly Inching Towards Winning Nevada Senate Race
"Republicans have found a glimmer of hope in their quest to seize control of the Senate"
Judge: Delaware vote by mail scheme is unconstitutional
Earlier this summer, Democrats in Delaware's state legislature rushed a new law into the books ahead of the midterm elections that would have made universal mail-in voting available across the state. This was done over the objection of Republicans who cited a variety of reasons to oppose it. Chief among these was the fact that the state constitution specifically forbids voting by mail except under specific circumstances. But a little thing like the constitution didn't stop John Carney from signing it into law. Now that law is back on ice after a judge agreed that absentee ballots can only be cast in specific instances spelled out in the state constitution and if the Democrats want to do this they will need to pass a constitutional amendment first.
Nevada megadonor switches focus from UFOs to politics
The gubernatorial race in Nevada is among the tightest in the nation at the moment. Democratic Governor Steve Sisolak is being challenged by Republican Joe Lombardo and the RCP polling average identifies the race as being dead even this week. Recent polls have either reflected that 50-50 split or given one of the men a one to two-point lead. That may be somewhat surprising when you consider that Sisolak has outraised Lombardo by a nearly ten-to-one split in contributions. That's starting to change this month, however, as a new, major donor has jumped into the game. Billionaire entrepreneur Robert Bigelow has started pumping money into Lombardo's coffers at a massive clip, primarily through PACs that support the challenger. Thus far he has given nearly six million dollars to the effort. The source of Bigelow's wealth and the things he has previously spent his fortune on caught the attention of the Associated Press this week.
Democrat Running For State Controller Studied Socialism in Venezuela on a Trip in 2006
'The last thing we need as California's fiscal watchdog is someone who extolled the virtues of socialism'
Gun Rights
Defensive Gun Use Among Blacks, Whites, Hispanics, Asians, and American Indians
As I mentioned yesterday, there's a new survey aimed at determining patterns of gun ownership and defensive gun use, from Prof. William English at the Georgetown University. It's much larger than most other such surveys, with over 54,000 adult American respondents, of whom over 16,700 personally owned guns.
Hide the Decline
Environment &"Green Energy"
"The Lamps Are Going Out All Over Europe"
Perhaps the most memorable comment at the outbreak of World War I—or at least the one quoted in every history book—came from the British foreign minister Sir Edward Grey: "The lamps are going out all over Europe, we shall not see them lit again in our life-time."
BRICS Starts Sidestepping the Tragedy of Western Energy Policy
As I spent a summer avoiding energy discussions wherever possible (harder than normal; funny how 15 years of energy policy calamity was uninteresting until record utility bills scorched J. Q. Public's eyeballs), the lazy days in the sun brought some needed clarity about the energy world, a world over which a sheer madness has descended (Trudeau/Germany/LNG-begging/hydrogen-offering – need I say more?).
Switzerland looks at jailing people for heating their homes "excessively"
By this point, everyone is well aware that Europe, like the United States, is in the midst of an energy crisis. There are multiple factors driving the instability of the energy grid, but the result is the same. People have to use less electricity and natural gas or the entire system may be crippled. Switzerland is no exception and regulators are nervously watching power consumption figures as winter approaches. Many commercial and residential buildings rely on electrical heating, so demand always increases as the temperatures drop. Even those with gas heating will increase drains on the system if they run their heaters for too long. To prevent the gas supplies and the power grid from failing entirely, the government in Switzerland is now developing new regulations dictating where people can set their thermostats. And if you turn yours up too high, you may find yourself being hit with a hefty fine or even jail time.
California's Electrical Grid Emergency Shows Energy Policy Gamble Is Bad Bet
California may be a trendsetter or bellwether in many ways, but after 10 grid alerts and emergency declarations in as many days, let's hope that's not the case when it comes to energy and climate policy.
"Green" Energy Will Bankrupt Us
It is remarkable that, with the example of Europe before us, and with blackouts in California and Texas in the immediate past, our masters are plunging ahead with plans to do away with fossil fuels in favor of solar and wind energy. I have written many times about what folly this is, and won't repeat those arguments here. Instead, something new.
Patagonia founder gives away the $3bn company to environmental causes: 'Earth is now our only shareholder'
The founder of Patagonia, Yvon Chouinard, and his family, have given away the company to an environmental trust and non-profit.
Obamacare
Government in Healthcare
How Far Must Medicine Go to Fulfill Subjective Desires?
Transgender activists have conscripted the medical professions to physically alter people who identify as the opposite sex. This includes puberty blocking, hormone injections, mastectomies, and "bottom" surgeries to create faux genitals of the sex as which the patient identifies — sometimes even in adolescents.
War & Terror
Ukraine reclaims more territory, reports capturing many POWs
Ukrainian troops retook a wide swath of territory from Russia on Monday, pushing all the way back to the northeastern border in some places, and claimed to have captured many Russian soldiers as part of a lightning advance that forced Moscow to make a hasty retreat.
Army suggests food stamps for soldiers battling inflation
Guidance for soldiers also points them to the Public Service Loan Forgiveness Program
Ukraine Offensive Halts at Oskil River?
I don't like this. I don't like it one bit. More than three days after Ukrainian forces claimed the capture of Kupiansk, they have not established bridgeheads on the east bank of the Oskil River, meaning that their ability to continue advancing eastward — i.e., to drive the Russians out of Luhansk Oblast — is in doubt. While the Ukrainians have reportedly reoccupied Lyman, that crucial foothold is likely to become the focus of Russian counterattacks, if the forces that took Kupiansk and Izyum do not find a way to cross the Oskil and keep pushing eastward.
U.S. Officials Licensed U.S. Battery Tech to China
Is the U.S. serious about developing new battery technology to power the future? Right now, it looks more silly than serious. A highly promising new battery was developed at a cost of $15 million in a U.S. government lab, but then the U.S. Department of Energy awarded many of the manufacturing rights to China in violation of its own licensing rules. Now, China is about to bring online one of the largest battery farms to ever power a major city.
Armenia-Azerbaijan Conflict Flares Up Again
If you're tired of hearing about two ex-Soviet countries slugging it out with artillery, this story is not for you. Armenia and Azerbaijan are at it again.
Russian Hypersonic Missile Accidentally Strikes Russia
Social media users have speculated that an object that crashed in a Russian city around 220 miles from the Ukrainian border may have been a stray Russian hypersonic missile.
China came close to burying UN report documenting the ongoing crimes against humanity in Xinjiang
Earlier this month the UN released a report concluding that China was violating human rights in Xinjiang. When I wrote about the report I mentioned that there had been a battle behind the scenes between those who wanted to report released and China itself which used its influence to try to prevent the report's publication.
Putin's meeting with Xi Jinping may not have gone as well as he hoped
Russian President Vladimir Putin had a meeting today with fellow autocrat Xi Jinping of China. Putin made a point of siding with China on the issue of Taiwan.
Wagner Group tells recruits: Don't have sex with locals or livestock
Prisoners warned they will be executed if they arrive in Ukraine and refuse to fight
China Expands Its Secret Police Stations Around the World
China uses 54 overseas police stations, including in New York City, to hunt down citizens
Mass grave of more than 440 bodies found in Izium, Ukraine, police say
Ukrainian authorities have found a mass grave of more than 440 bodies in the eastern city of Izium that was recaptured from Russian forces, a regional police official said on Thursday, adding some of the people had been killed by shelling and air strikes.
Germany takes control of 3 Russian-owned oil refineries
Germany is taking control of three Russian-owned refineries in the country to ensure energy security before an embargo on oil from Russia takes effect next year, officials said Friday.
Russia says private satellites could become 'legitimate target' during wartime
Russia continues its trend of making provocative statements about the international order in space.
National
Something rotten in Amsterdam: Your neighbor can't afford to shower
Over the past few weeks, we here at the house have been focused on the coming winter, and looming energy problems facing Germany thanks to our son being stationed there. He lives in what is, basically, a floor-to-ceiling tile-encrusted mini castle, which is a nightmare to heat in winter but keeps things tolerable during the heat of summer. He did get his heating oil delivery after 5 weeks of heart-in-mouth waiting, but they shorted him 300L, which he'll have to make up somewhere. For all the preparation he's doing, he still seems in better shape than the folks in the Netherlands I read about yesterday.
Boys Showering with Girls, Part II
Parents have bombarded the Biden administration with a record number of comments in opposition to a proposed Department of Education Title IX rule that, among other things, would compel schools that receive federal funding to assign anatomical and chromosomal boys who "identify" as girls to the bathrooms, locker rooms, and showers reserved for biological girls.
Neo-Marxing the College Board with AP African American Studies
A new and sweeping effort to infuse leftist radicalism into America's K–12 curriculum has begun. The College Board — the group that runs the SAT test and the Advanced Placement (AP) program — is pilot-testing an AP African American Studies course. While the College Board has withheld the course's curriculum framework from the public, I have obtained a copy.
Texas teacher tells students to call pedophiles "minor-attracted persons"
Today we are sad to bring you yet another one of those stories that sound so completely demented and unbelievable that it would likely have been left on the cutting room floor of a dystopian movie script. And yet it's true, and it comes to us from a very unlikely location. At a public high school in El Paso, Texas, an English teacher was caught on video telling a group of students that they cannot refer to pedophiles as pedophiles. She commanded her students to refer to them as "MAPs," or "minor-attracted persons." Not being satisfied with that, she further chastised one of the students to not "judge people just because they wanna have sex with a 5-year-old." I wouldn't have believed it either if the video hadn't surfaced and made its way around social media. Thankfully, the Board of Trustees for Franklin High School held an emergency meeting and placed Amber Parker on administrative leave pending termination. For once we have people in a public school system declaring an "emergency" when it absolutely, positively was a legitimate emergency.
Sex Education Book Instructs Parents To Let Their Young Children Watch Them Have Sex
A screenshot of an excerpt from a sex education book that recommends parents invite their young children into bed to watch while they have sexual relations circulated on social media on Thursday.
Nevada Dem Arrested for Murder, Yet Still on Public Payroll
There's an old saying that goes, "Nothing in life is certain except death and taxes." But I'd like to propose a third certainty in this world: Members of the Democratic Party will always misspend those taxes.
"A scholar and a gentleman": Former Baylor president, Clinton investigator Ken Starr dead at 76
Ken Starr, the former president of Baylor University who earned nationwide notoriety as the independent counsel who headed the investigation that led to the impeachment of former President Bill Clinton, died Tuesday after a lengthy illness.
Democrat Las Vegas Official Accused of Murdering Journalist Keeps His Paycheck and Position
Las Vegas Review-Journal investigative reporter Jeff German wrote many articles about Clark County Public Administrator Rob Telles.
Lowery v. Texas A&M: The Beginning of the End of 'Diversity, Equity, and Inclusion' Discrimination?
"But just as the law eventually destroyed the Mob's garbage cartels in the Big Apple, the law may finally be coming for the overt employment discrimination practiced on most campuses today."
Kansas Publishes Child Sex Abuse Stats From Abortion Clinics 12 Years After Law Passed That Mandated Annual Reports
Will anyone get punished? Or is it just, "Oh, my bad!"
Lowery v. Texas A&M University System: The Beginning of the End of DEI Discrimination?
Anyone with even the slightest knowledge of the state of the American academy today knows that employment discrimination runs rampant on campus. Not the old-fashioned kind where women, blacks, Jews, Catholics, Asians, gays, or communists were excluded from employment opportunities, but the modern Kendian variety, in which overt discrimination against white men (and, in many disciplines, Asian men as well) is embraced as official university policy and as a necessary part of being "antiracist."
Here Comes a Blockbuster Discrimination Case
In many colleges and universities, faculty hiring and promotion are subject to highly discriminatory conditions. Many positions are reserved for women and "persons of color" because the decision-makers want to promote "diversity." The applicants must also avow certain beliefs. The way this works out is that applicants who might have the wrong views (i.e., who aren't vociferously "anti-racist") are filtered out.
New Inflation Numbers Mean The U.S. Economy Is Destined For 'Hard Landing'
More inflation means more interest rate increases: Today's disappointing consumer price numbers showing stubborn inflation that won't dissipate. This now leaves the Federal Reserve with little option but to raise interest rates by another 75 basis points at its policy meeting next week. That heightens the chances of a hard economic landing by early next year.
How Blatant Anti-White Racism Won Acceptance in Elite America
In a 2021 lecture at Yale University titled "The Psychopathic Problem of the White Mind," psychiatrist Aruna Khilanani described her "fantasies of unloading a revolver into the head of any white person that got in my way, burying their body and wiping my bloody hands as I walked away relatively guiltless with a bounce in my step, like I did the world a favor."
This exchange between a museum curator and a writer for the Atlantic is nuts
Jesse Singal pointed this threat out on Twitter and I spent the next 30 minutes of my life trying to understand it. Apparently Chaédria LaBouvier's claim to fame is that she's the first black woman hired as an art curator at the Guggenheim. And back in 2019 she curated an exhibit for the gallery of a painting by Basquiat. But apparently it was a very bad experience for her. There was some kind of panel discussion about the exhibition and she criticized the Guggenheim for not having her on the panel.
Newsom signs controversial social media bill into California law
California Gov. Gavin Newsom (D) has signed into law a social media transparency measure that he says protects residents from hate and disinformation posts spread through social media platforms.
Satanic panic is making a comeback, fueled by QAnon believers and GOP influencers
Baseless accusations are branding people as satanist pedophiles at the speed of the internet — just ask a GOP prosecutor who recently lost re-election.
Biden judicial nominee fails to win Senate confirmation thanks to two absent Democrats
Don't you love it when this happens? Joe Biden's nominee for the 3rd Circuit Court of Appeals failed to win Senate confirmation due to the absence of two Democrat senators. Senators Maggie Hassan (N.H.) and Tammy Duckworth (Ill.) missed the vote. The confirmation of public defender Arianna Freeman to the appeals court failed by a vote of 47 to 50.
IL SAFE-T Act goes into effect 1 Jan: No cash bail and lots of other good stuff
Chicago's Mayor Lori Lightfoot, while torquing off the suburbs by dumping bused-in illegal migrants on them, might be doing those migrants the biggest favor they've had yet. She's getting them out of the city before Illinois Governor J.B. Pritzker's latest and greatest experiment in equitable justice becomes enforceable, and the city proper turns into even more of a real-life Heironymous Bosch Hell-scape.
Kaiser healthcare pushes gender-affirming workshop on children
A leaked email shows the healthcare giant inviting minors to the workshop without parental knowledge
Age Verification Providers Say Don't Worry About California Design Code; You'll Just Have To Scan Your Face For Every Website You Visit
If you thought cookie pop-ups were an annoying nuisance, just wait until you have to scan your face for some third party to "verify your age" after California's new design code becomes law.
Nature Attacks SCOTUS as Anti-Science
Last month I criticized the prestigious journal Science for pushing ideological progressivism and attacking the Supreme Court's conservative rulings — as if its authors' and editors' subjective beliefs and policy preferences are the same thing as supporting objective science.
Transparent Discrimination
The evidence adduced in SFFA v. Harvard, presently before the Supreme Court, shows that significant numbers of Asian-American applicants whose objective qualifications merit admission to Harvard are nonetheless rejected in favor of black and Hispanic applicants with markedly inferior qualifications. This phenomenon prevails not just at Harvard but at most schools. Asian and white students seeking admission to "elite" schools typically send out a multitude of applications to improve their odds of admission to at least one.
Are There Transgender Mice?
Apparently there could be. Herewith the opening of an article just out in Nature magazine
Idaho's government offers "Porn Literacy," other corrupting practices to K-12 students
Idaho's Department of Health and Welfare (IDHW) implements sex education curriculum endorsed by Planned Parenthood in schools. The curriculum and training for sex education facilitators is purchased from an interest group that promotes queering education and normalizing the consumption of pornography.
L.A. School District Shares Video from 'Nutritionist' Who Says Eating Right Is Racist
Your dreams have come true, kids: French fries and pizza are now good for you, so eat up, or else: if you don't, you might be suspected of "white supremacism." If you thought things couldn't possibly get any crazier, forget it: a "nutritionist" has proclaimed that "nutrition standards are rooted in whiteness," and so like Robert E. Lee and Bull Connor, they've got to go. Nor is the nutritionist in question, Kéra Nyemb-Diop, some nut raving on the streetcorner; she works for Mondelez International, which is so concerned about nutrition that it produces Oreos and Chips Ahoy!. She is so well respected that the Los Angeles Unified School District's (LAUSD) Office of Human Relations Diversity and Equity (HRDE) just shared her eating-right-is-racism video on its Instagram account. Oh yes, they did.
Students cannot pass a basic citizenship exam: A shameful indictment of our education system
The overwhelming majority of students fail the exam. The pass rate for the test is 70%. Out of the approximately 175 students, only 11 of them were able to pass the exam.
Las Vegas: Criminal Starts Gunfight; Wounded Female Officer Finishes It
Say hello to 27-year-old Gabriel Charles and, while you're at it, go ahead and say good-bye, because this criminal scumbag ceased to be a threat to public safety just a few seconds after he shot a Las Vegas cop.
Trump openly embraces, amplifies QAnon conspiracy theories
After winking at QAnon for years, Donald Trump is overtly embracing the baseless conspiracy theory, even as the number of frightening real-world events linked to it grows.
Lt. Gov. says DeSantis will send migrants to Delaware, but does that include Cubans?
'This is going to be worse than Mariel,' Nuñez says
The Most Horrifying Scene in 'Blonde': JFK's Rape of Marilyn Monroe
Ana de Armas transforms into Marilyn Monroe in "Blonde," a new film in theaters Sept. 16. It's a horror show filled with disturbing imagery. But one sequence stands out.
Massachusetts Governor Activates National Guard as Martha's Vineyard Migrants Removed from Island
Massachusetts governor Charlie Baker said Friday he is deploying up to 125 National Guard members in response to Florida Governor Ron DeSantis sending a group of just 50 illegal immigrants to Martha's Vineyard.
Minnesota AG sues victims of crime
Soros-backed Minnesota Attorney General Keith Ellison has found a novel way to reduce crime in Minneapolis: sue the businesses that are being frequently victimized by criminals.
America's blackest city elected a Democratic Socialist mayor and there are problems
Politico has published a lengthy story about a suburb of Atlanta called South Fulton. South Fulton has been dubbed the blackest city in the United States with a population just over 100,000 of which about 9 out of 10 residents are black.
The Woman King's History Is Worse Than I Thought
In writing about the new film The Woman King, I assumed from the trailer and advance press releases that the central plot of the film would focus on the West African kingdom of Dahomey's defeat and colonization by France in two wars in 1890 and 1892, thus whitewashing Dahomey's prior, longstanding history as the most extreme example of a state built on the enslavement of free people among its own neighbors — a history in which its female soldiers, the "Amazons," played a willing and culpable part.
And the National Book Awards Nominees Are . . . All about Identity Politics
This week the National Book Awards announced the 2022 nominees in the category of Young People's Literature. The Publishers Weekly summaries of the books give us a window into the world of YA fiction.
Team Biden's Mysterious U.N. 'Reform' Push
When world leaders converge on Manhattan next week for the U.N. General Assembly's annual high-level week — filled with speeches from heads of state and a circus of diplomatic side events — one of the Biden administration's top priorities will be to fundamentally reshape the way in which key U.N. institutions work. Top officials say that their aim is to modernize U.N. institutions so that Russia and like-minded dictatorships cannot shield themselves from accountability.
Youngkin administration overhauls policy for Virginia transgender students
The Virginia Department of Education released new policies Friday detailing how school districts should handle students who identify as transgender with a heavy emphasis on parental rights.
Gavin Newsom Challenges Ron DeSantis To A Debate On CNN: "Name The Time Before Election Day"
While California Gov. Gavin Newsom has been somewhat reluctant to discuss debating the man running against him this fall, he offered a detailed proposal for a debate with a different politician 2,500 miles away.
World's most advanced humanoid robot creepily denies plot to 'take over world'
Ameca the robot, from Engineered Arts, was asked about a book when it replied saying that humans have "no need to worry" as robots have no plans to "take over the world"
In search of tree equity
The Twin Cities have serious livability problems that stare us in the face every damn day. They can be refined through the filter of statistical disparities, but most of us can see what it's all about with such analysis as framed by the left. Indeed, the analysis presented by the left obfuscates the problems.
I Just Got Done with LGBTQ+ and Diversity and Inclusion Training
I work nights for a government contractor on a federal base. Tonight we had a mandatory training that I just got out of a couple of hours ago. It has become clear that if you want to hold a job that isn't your own small business, or at another small business owned by like-minded people, then your views aren't welcome if you hold any kind of traditional view regarding sexuality, gender, society, and nationhood. Is this the "free market?" It doesn't feel free. It feels like oppression. The same way you couldn't participate in Soviet society if you didn't conform to the state religion is how we are now. We aren't a free country. Hell, if you own your own small business, and make your views even minimally known against the queer religion of the US government, then you aren't safe either. Good luck staying open or staving off audits and indictments and lawsuits.
Short Circuit: A Roundup of Recent Federal Court Decisions
Bar crawls, backyard riots, and impersonating an officer.
Fifth Circuit Rejects First Amendment Challenge to Texas Social Media Common Carrier Law
Just released, Netchoice v. Paxton; I'm traveling and likely won't have time to digest the 113 pages of opinions for a while, but here's the opening from Judge Andrew Oldham's opinion, which is a majority on most points
Economy & Taxes
U.S. considers China sanctions to deter Taiwan action; Taiwan presses EU
The United States is considering options for a sanctions package against China to deter it from invading Taiwan, with the European Union coming under diplomatic pressure from Taipei to do the same, according to sources familiar with the discussions.
Dow tumbles 1,200 points for worst day since June 2020 after hot inflation report
Stocks fell sharply on Tuesday after a key August inflation report came in hotter than expected, hurting investor optimism for cooling prices and a less aggressive Federal Reserve.
BLS: Inflation in Price of Food Highest Since 1979
The Consumer Price Index (CPI) report released today by the Bureau of Labor Statistics showed that prices on all items in the United States increased by 8.3 percent from August of 2021 to August of 2022, with the price of gasoline rising 25.6 percent, the price of electricity rising 15.8 percent and the price of food rising 11.4 percent.
White House makes contingency plans for U.S. rail shutdown
The White House on Tuesday made contingency plans seeking to ensure deliveries of critical goods in the event of a shutdown of the U.S. rail system while again pressing railroads and unions to reach a deal to avoid a work stoppage affecting freight and passenger service.
Inflation: 'Food at Home Index Rose 13.5 Percent Over the Last 12 Months, the Largest 12-Month Increase Since the Period Ending March 1979'
Gas went down, but electric services at home increased 2.1%.
Inflation in August 'Higher Than Expected' Even With Sharp Drop in Gas Prices
Joe Biden and the Democrats had been riding "almost not catastrophic" economic news for much of the summer, pointing to a drop in gasoline prices as "proof" that Biden's policies were "working."
Bidenflation still roaring as CPI hits 8.3%, core CPI near high at 6.3%
Wage erosion continues
The Ticking Time Bomb of a Freight Rail Strike
The potential strike by the Brotherhood of Locomotive Engineers and Trainmen and SMART-Transportation Division union would be a giant, economy-snarling headache from coast to coast. The potential strike is already disrupting certain shipments; freight railroads said they are planning to halt the transport of hazardous materials and sensitive cargoes, such as chemicals used in fertilizer and chlorine for water purification, because they don't want those sensitive materials stuck somewhere when a work stoppage begins. (I guess the hazardous materials and sensitive cargoes will just sit in place for a while.)
China's economy is slowing, its population aging. That could make it dangerous.
China's economy is in trouble. The juggernaut that once looked bound for global domination is slowing down — and not only in the short run. The Chinese economy's projected growth this year has slowed to about 3%, missing the government's target of 5.5% by an embarrassingly wide margin.
Freight-Rail Strike Could Send Gas Prices Back Up
Today's inflation report showed a slight decline in headline inflation. That decline occurred largely because a significant reduction over the past month in the price of one commodity, gasoline, compensated for price increases in just about every other category.
Mortgage Demand Keeps Falling But Rates Hit 6%, First Time Since 2008
The Fed will likely worsen the situation next week if it hikes interest rates, but what else is new?
Strike averted? Unions agree to "tentative" 11th-hour deal
If it's not averted outright, a potentially devastating rail-workers strike has at least gotten postponed by several weeks. Following an intensive effort by the White House to avoid the economic damage that would otherwise have occurred, unions and employers finally cut an 11th-hour deal
Argentina to Hike Interest Rates to 75% as Inflation Nears 100%
Argentina's central bank raised its benchmark interest rate Thursday in a bid to prop up its currency and curb inflation nearing 100%.
Another California exodus: Dairy cows leave for greener pastures in Texas, Arizona as farms squeezed
Michael Oosten's grandparents were dairy farmers in the Netherlands and immigrated to California in the 1920s, starting their own dairy farm in Paramount in 1945 before relocating to bigger farms in Artesia and Bellflower.
Biden's Income-Driven Repayment plan would turn student loans into untargeted grants
The sleeper news in President Biden's announcement to forgive roughly half a trillion dollars in student loans is his proposed changes to Income-Driven Repayment (IDR) plans that are to take effect in January 2023. The changes mean that most undergraduate borrowers will expect to only repay a fraction of the amount they borrow, turning student loans partially into grants. It's a plan to reduce the cost of college, not by reducing tuition paid, but by offering students loans and then allowing them not to pay them back. In the absence of action from Congress, Biden has no other obvious policy levers to reduce college costs. But using government loans to subsidize college has important disadvantages and will lead to unintended and unfortunate consequences for borrowing, student outcomes, higher education costs, equity, and the federal budget.
Imports to Los Angeles, America's largest port, plunged 17% in August
LA lost cargo to East, Gulf Coast ports — and Long Beach next door
California Sees Warning Sign From Weak Tax Revenue Collections
California drew in 11% less in personal income tax revenue than it expected so far this year, the latest warning sign for the finances of a state whose fortunes are closely tied to the performance of markets.
Redfin predicts sharpest turn in housing market since 2008 crash
If you're looking to buy a home soon, you're in luck. After two years of record high sales, data shows the housing market is starting to cool down, but there is a catch.
International
Sweden's far right makes strong gains in cliffhanger
Sweden on Monday began a days-long wait for the final results of its too-close-to-call general election, with an unprecedented right-wing and far-right bloc in position to wrest power from Prime Minister Magdalena Andersson's Social Democrats.
A far-right politician is poised to become Italy's first female leader
The favorite to be Italy's next prime minister has rocketed almost from out of nowhere. Her party, until recently, was on the fringes. She was overlooked for years by Italy's male-dominated political class. She is an unmarried mother with a heavy Roman accent, always casual and blunt, gesturing with hands to the sky, lambasting "woke ideology" and cancel culture.
Russian council faces dissolution after call for Putin's removal
A group of St Petersburg local politicians who called for President Vladimir Putin to be sacked over the war in Ukraine faces the likely dissolution of their district council following a judge's ruling on Tuesday, one of the deputies said.
China Discovers Stunning Crystal on the Moon, Nuclear Fusion Fuel for Limitless Energy
The find makes China the third country to discover a new mineral on the Moon, and the country says it's analyzed the soil for rare helium-3.
Saudi Women Take Up Shooting After Gun Ownership Legalized
Saudi women can now legally lock and load. In barely two years, Saudi women have earned the right to both drive and to own a firearm. While women have been legally behind the wheel since 2019, it was only last year that they were allowed to own firearms.
Sweden's Socialist Prime Minister Resigns, Paves Way For Sweden Democrats-Led Right-Wing Coalition
"The Sweden Democrats aim to make Sweden the European Union's toughest on immigration policy."
A European country is dissolving in mass immigration
In the country that welcomed everyone indiscriminately, from Pakistan as from Syria, from Nigeria as from Somalia, no one feels safe. Op-ed.
Despite prohibition, El Salvador President Bukele says he will seek re-election
El Salvador President Nayib Bukele said Thursday he would run for re-election, despite the country's constitution prohibiting presidents from having consecutive terms.
UK pushing ahead with online censorship bill
Anybody paying attention already knows that there has been a push from the political and cultural elite to censor the Internet. If free thinking and communication are allowed then authoritarianism gets pushback, and we can't have that.
7 Times Hotter Than Sun, Nuclear Fusion Reactor Reaches 100 Million Degrees Celsius In South Korea
For the first time, researchers in South Korea were able to keep a nuclear fusion reaction going for 30 seconds at temperatures beyond 100 million degrees Celsius, which is approximately seven times hotter than the Sun's core.
Opinion
The Pro-Life Movement Needs to Be More Realistic
Opponents of abortion should remember the approach that got them to where they are today: incrementalism.
ECU Makes the Secret Hurt Visible
Faculty convocation? More like political pontification.
Time For Equal Expectations
Two stories in the news strike a common chord: the need to stop infantilizing minority, especially black, populations. The first comes from the world of sports and involves the familiar racial hate incident hoax. Briefly, the Duke women's volleyball team played a match at Brigham Young University, and lost. After the match, the godmother of one of the Duke players, who is black, tweeted that someone in the BYU crowd had yelled the "N-word" at her goddaughter when she was serving. It turned out that she (the godmother) is a virulent anti-white racist ("These white folks ain't never had they ass kicked, but they better get used to it").
Bigotry Is Bigotry, Even If You Call It Equity
The last few years have featured countless warnings about the dangers of bigotry in schooling, especially subtle manifestations of institutional bigotry—such as those which may be embedded in dress codes, grading practices, and school discipline. They have thundered that even seemingly innocuous norms must be scrubbed in the name of equity. And while I fear some of this can have pernicious effects (as when dangerous behavior is tolerated or academic rigor is reduced in the name of equity), the issues raised are serious ones.
Mercantilist Follies, Then and Now
At the 2022 American Economic Forum organized by the Intercollegiate Studies Institute, I had occasion to listen to an after-dinner speech about trade—more precisely, an economic nationalist view of trade—by former US Trade Representative, Robert Lighthizer. Chatting afterwards with students attending the Forum, one of them asked me what I thought of Ambassador Lighthizer's remarks. My response was: "It was mercantilism, updated for the twenty-first century." "What's mercantilism?" she inquired.
DEI Plans: Are They Legal?
Nearly every major institution has a Diversity, Equity, and Inclusion (DEI) plan, and advertises it as loudly, frequently, and insufferably as possible — having such a plan puts the institution on the side of the angels. Not having a plan suggests the institution is racist or, at least, retrograde.
Why the Canon Wars Still Matter
Hatched on college campuses, "critical pedagogies" have begun to leave the nest.
Deep Dive: Why Tucker Carlson is Wrong About Russia-Ukraine
Correcting False Narratives about the Russia-Ukraine conflict
The De-Population Bomb
In 1970, Stanford professor Paul Ehrlich published a famous book, The Population Bomb, in which he predicted a disastrous future for humanity: "The battle to feed all of humanity is over. In the 1970s and 1980s hundreds of millions of people will starve to death in spite of any crash programs embarked upon now." That prediction turned out to be very wrong, and in this interview American Enterprise Institute scholar Nicholas Eberstadt tells how we are in fact heading toward the opposite problem: not enough people. For decades now, many countries have been unable to sustain a population-replacement birth rate, including in Western Europe, South Korea, Japan, and, most ominously, China. The societal and social impacts of this phenomenon are vast. We discuss those with Eberstadt as well as some strategies to avoid them.
The Woman King and the Real History of Dahomey
The African kingdom armed women not for self-defense but to capture and enslave neighboring populations.
AP Economics is a Model of Academic Rigor
Introductory college courses may have some catching up to do.
How Destabilizing a Post-Nuclear Senate Could Be
There's a wealth of analysis in John McCormack's story about what could happen if Democrats do hold the House and pick up at least two Senate seats during the 2022 midterms. Netting two Senate seats would allow Democrats to nuke the legislative filibuster and permanently remove one of the moderating guardrails of American politics. His story already discusses how destabilizing a post-nuclear Senate could be, but I think it might be worth underlining the disruptive potential of nuking the Senate.
Happy Constitution Day
It was 235 years ago today, on September 17, 1787, that the U.S. Constitution was signed by its authors, and began its challenging journey toward ratification.
The Miracle at Philadelphia
This Constitution Day is a great time to revisit the classic story of the Constitutional Convention in Philadelphia 235 years ago that gave birth to what Winston Churchill called the Great Republic. Miracle at Philadelphia: The Story of the Constitutional Convention by Catherine Dinker Bowen is scrupulously accurate, but told like a great story or a screenplay from a series on HBO or Netflix. A great read. More important, though, it describes a fundamental — perhaps the fundamental — part of the beginning of the great American experiment in self-governance. I've been in 85 countries around the world, and even the so-called "stable" countries have struggled with self-governance or the continuity of a constitution. France had 15 constitutions (some say more) between its revolution and 1958! Many countries just haven't seriously tried self-governance at all.
Seven Ways to Amend the Constitution
Changes that would protect existing norms, restore elements of the original constitutional design, improve democratic accountability, and head off future crises.
The Myth of 'Good' Public Schools
Most people know, although they are reluctant to acknowledge, the meaning of "good schools." You don't have to be Ibram X. Kendi to see the systemic racism embedded in that common bit of code-speak. When people are looking to buy a house, they'll pay a premium for a "good school district," by which they mean a majority-white district.
Happy Constitution Day Sep
Today marks the anniversary of one of the most propitious days in the history of this country. On this day in 1787, the representatives at the Constitutional Convention in Philadelphia signed the Constitution. It was ratified by the states and went into effect on March 4, 1789. You remember the Constitution don't you?