News of the Week for April 17th, 2022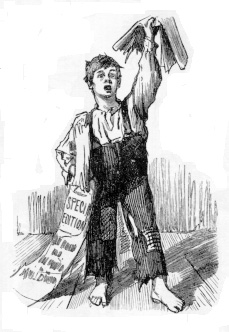 Riots & Revolution
'We take nothing off the table,' Cop killer urges SUNY Brockport audience to take 'any means necessary' approach
A convicted cop killer was invited to speak at a SUNY Brockport event titled 'History of Black Resistance, U.S. Political Prisoners & Genocide: A Conversation with Jalil Muntaqim'
Holy Racism, Batman! Church Gives Up 'Whiteness' for Lent
Cracka, PLEASE! Never mind chocolate; let's give up all things white for Lent. Because what's more Christian than racism?
Burnout: Seattle firefighters have responded to more than 450 homeless camp fires in 2022
Last month I pointed out the series of fires that had broken out at homeless camps in Oakland, CA, with at least four fires making the local news in a month. But that's nothing compared to what firefighters in Seattle are dealing with. They average more homeless camp fires than that on an average day.
Brooklyn shooting suspect has been ranting about race on YouTube for years (Update: 'We got him')
Yesterday authorities in New York announced that 62-year-old Frank R. James was a "person of interest" in the Brooklyn subway shooting. Police said they didn't know if James was the shooter but they were certain he was the person who rented a U-haul van. The keys to the van were found at the scene of the shooting. That uncertainty about James' status vanished overnight. James is now the suspect.
Why Princeton Is Okay with the Demonization of a Distinguished Professor
Sergiu Klainerman, a professor of mathematics at Princeton, has a superb essay on Tablet, in which he explains the nasty treatment being given to Professor Joshua Katz by the "woke" mob.
17 Gangs Behind L.A.'s String of 200-Plus 'Follow-Home' Robberies
LAPD Police Captain: "In my 34 years in the LAPD, I have never seen this type of criminal behavior in such large groups coordinating to conduct attacks on unsuspecting citizens to take their property and/or vehicles."
BLM: It Was Always a Scam
There is a certain type of affluent white liberal who will pay anything to absolve themselves of their sense of racial guilt, and never has there been a more perfect scheme to separate such fools from their money than the Black Lives Matter movement. It's very hard for me to begrudge Patrisse Cullors and her BLM co-conspirators their ill-gotten gains, because is it really wrong to rip off rich white liberals? If ever anyone deserved to be swindled, it's them — the Barbra Streisand/Jane Fonda types, the Hollywood/Manhattan nexus of wealth and cultural influence.
Corona Virus
Study: Low-vax counties were more likely to get their shots when they heard Trump endorse the vaccines
The effect of his endorsement wasn't a night-and-day thing, reportedly. But every shot counts. Especially if you're the child of a parent who isn't in the best of health and otherwise wouldn't have gotten the jab if not for Trump's recommendation.
Corgi Beaten to Death in Shanghai as Part of City-Wide Government-Imposed Lockdown
Despite the fact that Covid-19 exists in the world because of the Chinese government, ever since that government released its plague upon the world, it has had a certain dubious esteem from many corners. Whether out of a credulous acceptance of the efficacy of the CCP's totalitarian methods to suppress the domestic spread of the virus it created, or out of an excessive disdain for the supposedly ineffectual U.S. response to Covid, such voices have put themselves in a position of grudging (or not-so-grudging) admiration of the CCP's methods.
Shanghai at the breaking point?
The quick and dirty version for latecomers: China's biggest city undertook what was supposed to a brief, temporary lockdown last week to stem an outbreak of Omicron. Half the city would shut down for five days and undergo mass testing, then the other half would do the same. Those testing positive would be whisked away to centralized quarantine to prevent them from infecting others. That was supposed to uproot most of the viral vectors in Shanghai; if anyone tested positive after that, they could be contained via "targeted" lockdowns of their apartment complex or neighborhood.
Gun Rights
Biden Demands Stricter Gun Laws after Mass Shooting in Downtown Sacramento
Sacramento police have arrested a 26-year-old man in connection with Sunday's deadly mass shooting.
The Ghost in the Machine Gun
Finding a really nice classic Mustang is not always easy and is never cheap, and, for years, a handful of very committed car enthusiasts have been making an end-run around the classic-car market and the restoration industry both by more or less building entirely new cars from the parts catalogue. This is something that is a lot easier to do with very popular classics such as the Mustang than it would be with (alas!) the 1966 Volvo P1800 I very stupidly bought as a broke college student. In reality, building a new Mustang from the catalogue entails a lot more than ordering the parts and putting them together — there is a reason most cars are built in factories rather than in artisans' workshops. But you can do it, if you really want to.
Biden's New ATF Nominee Is a Spreader of Misinformation
The Reload reports that Steve Dettelbach, President Joe Biden's new nominee to run the ATF, has claimed — 19 times — that the 2018 election attorney-general race, in which he lost to David Yost by nearly 190,000 votes, was "rigged." There is no evidence of any illegal manipulation or stolen votes. And, as we all know, the contention, even the insinuation, that an election was stolen is a broadside against our sacred democratic institutions and disqualifies a person from decent company — with exceptions made for Stacey Abrams, Hillary Clinton, Nancy Pelosi, Joe Biden, Jimmy Carter, a raft of CNN and MSNBC staff and guests, Washington Post columnists, the New York Times, the New Yorker, New York magazine, and so on and so forth.
Nevada: Policy to include concealed weapons permit holders in background checks disputed by pro-gun rights group
More than 130,000 Nevadans with concealed weapon carry permits will not be exempted from the state's new background check law when it goes into effect next year, despite an existing carve-out for gun purchases made from licensed firearm sellers.
Hide the Decline
Environment &
"Green Energy"
Biden Invokes Defense Production Act to Support EV-Battery Component Production
Why is the potentially environmentally harmful production of heavy metals approved, but fossil fuel resource development stifled?
The new Pause lengthens: now 7 years 6 months
The new Pause has lengthened by another month. On the UAH satellite monthly global mean lower-troposphere temperature dataset, seven and a half years have passed since there was any trend in global warming at all. As always, if anyone has seen this surely not uninteresting fact mentioned in the Marxstream news media, let us know in comments. One of the best-kept secrets in what passes for "journalism" these days is that global temperature has not been rising steadily (or, since October 2014, at all). It has been rising in occasional spurts in response to natural events such as the great Pacific shift of 1976 and the subsequent strong el Niño events, rather than at the somewhat steadier rate that one might expect if our continuing – and continuous – sins of emission were the primary culprit.
Green Energy Company Pleads Guilty After 150 Bald Eagles Were Killed at Their Wind Farms
"Almost all of the eagles killed at the NextEra subsidiary's facilities were struck by the blades of wind turbines, prosecutors said."
"Green" Dreams Kill People
How many people have died, or will die, as a result of the Left's "green" fantasies? To begin with, who has taken responsibility for the hundreds of thousands–maybe millions–of Africans who have died because of the Left's insane banning of DDT? No one, of course. Will there ever be an accounting?
Nature Rights: A Lake in Florida Sues
The nature-rights agenda keeps growing in visibility. It has now reached the New Yorker, where Elizabeth Kolbert writes about Mary Jane Lake, which is "suing" to stop developments on its shores.
California Considers $1,000 Fine for Waiters Offering Unsolicited Plastic Straws
Ian Calderon wants restaurateurs to think long and hard before giving you a straw.
New Rule Would Force Climate Change Reporting Requirements on Most Companies in America
The Biden Securities and Exchange Commission has proposed requiring publicly traded companies to not only calculate and report their own greenhouse gas emissions but those of their suppliers, customers, and logistics operators.
Climate Activists and Games with Language
The games that climate-change activists play with language are an interesting sub-genre of the propagandist's art — from the introduction of the term "denier," and all the implications that came with it, to the way that "global warming" evolved into "climate change" and then "climate change" became the "climate crisis," the "climate emergency," or even "climate chaos."
Obamacare
Government in Healthcare
Of glamor and glitches
President Biden welcomed President Obama back to the White House yesterday in connection with the signing of an executive order to fix a "glitch" in Obamacare. Obamacare itself is the glitch, but never mind. Biden exercised executive authority to expand the law's coverage.
Researchers Found Puberty Blockers And Hormones Didn't Improve Trans Kids' Mental Health At Their Clinic. Then They Published A Study Claiming The Opposite.
A critique of Tordoff et al. (2022)
HHS Secretary Xavier Becerra: 'I Will Do Everything I Can to Defend' Sex Changes for Children
While testifying before the House Budget Committee yesterday, Health and Human Services (HHS) secretary Xavier Becerra affirmed that yes, his department was in favor of taxpayer-funded sex-reassignment surgeries for minors. "So for the record, you favor HHS funding . . . for sex-reassignment surgeries for minors?" Lauren Boebert, (R, Colo.) asked.
I'm Being Investigated by the British Columbia College of Nurses Because I Believe Biological Sex Is Real
In November 2020, the British Columbia College of Nurses and Midwives (BCCNM) informed me that I was under investigation for my "off-duty conduct." My disciplinary hearing is scheduled to take place from May 30th through June 3rd, and my career as a nurse hangs in the balance. I have been working throughout, apart from a stress leave and various sick days that I have taken to protect my mental health.
Woke Ideology Rapidly Spreading throughout Medical Schools
If you thought that the medical profession could resist the kudzu-like growth of woke ideology, think again. It is rapidly spreading and will lead to poorer care for Americans of all races. The obsession over racial "equity" among academic leaders has serious consequences.
War & Terror
Truly horrifying image shows swastika scratched on corpse of Ukraine rape victim
Etched into her body, accentuated by her own blood, a swastika has been carved across her stomach. The image, shared by a Ukrainian MP, apparently shows a dead Ukrainian woman after she was raped and murdered.
Russian secret police data leaked by food delivery app including where they live and what they eat
DATA belonging to some members of Russia's secret police has been leaked after Russian food delivery service Yandex Eats faced a breach. The leak revealed user names, emails, delivery addresses, phone numbers, and food orders, according to a report from Bellingcat.
Ukraine Updates: Mass Graves, Executed Civilians Uncovered as Russian Troops Retreat From Kyiv
German Foreign Minister accuses Russia of "war crimes" amid reports of mass grave, executions in Kyiv suburb.
Did Russian state media just publish a Putin genocide manifesto?
Suuurrrre looks that way. RIA Novosti, a state-owned Russian domestic media outlet, published a lengthy essay today about Russia's attempts to "de-Nazify" Ukraine.
In Ukraine, New Reports of War Crimes Emerge as Russians Retreat From Kyiv Area
Findings by rights groups and Ukrainian authorities could alter global response
What Vladimir Putin misunderstood about Ukrainians
Russia's president thought Ukraine would fold when invaded. History shows its people come together in adversity
Military Federalism and State Sovereign Immunity
Reflections from Robert Leider on the oral argument in Torres v. Texas Department of Public Safety.
Does Putin have a deadline for the war?
He may have two deadlines, actually, one artificial and the other more … organic. The artificial deadline is May 9, when Russia celebrates V-E Day with a parade in Moscow. That parade will have extra significance this year since the country is not only at war but at war with, ahem, "Nazis" across the border. A stalemate on May 9, a day when Russia celebrates its military strength, would be hard for Putin to swallow. A retreat or defeat on May 9 would be unthinkable.
The Russo-Ukraine War: Phase Two
On 24 February as they began their invasion of Ukraine, Russian forces began shelling Mariupol, a port city of over 400,000 inhabitants. The next day they began to advance to its outskirts. By 2 March the city was surrounded and the shelling had become routine and deadly. Soon reports came in of schools and hospitals being hit. On 5 March came the first attempt to evacuate people under the auspices of the Red Cross: a convoy was organised but it was unable to escape because, despite Russian promises, the shelling did not stop. This was to be repeated many times. The lives of the residents became progressively more miserable and dangerous, with shelters, including one under a theatre, being targeted as well as homes. Some 90 percent of the buildings are now said to have been destroyed. By late March the Mayor was reporting that 5,000 civilians had been killed.
House Dems wonder: Why is Biden trusting a "war criminal" to enforce Iranian compliance on a new JCPOA?
What a great question! Why hasn't anyone else raised it before today? Oh, wait …
Borodyanka, the new horror
Like Bucha, Borodyanka is another town northwest of Kiev which the Russians seized in preparation for an assault on the capital. Like Bucha, it's now been liberated by Ukrainian forces after the Russians withdrew to Belarus, eyeing a coming offensive in the east.
Did Ukrainian troops kill captured Russian soldiers?
Sure looks like it, as the Times seems to have done its homework in corroborating the circumstances of the video. I'm not going to embed it since it's gory and horrific but you can watch it here if you choose.
Germany intercepts Russian talk of indiscriminate killings in Ukraine
Germany's foreign intelligence service claims to have intercepted radio communications in which Russian soldiers discuss carrying out indiscriminate killings in Ukraine.
Ukraine Updates: NATO Tells Members to Send Light and Heavy Weapons to Ukraine
Zelenskyy on the new sanctions: "This package has a spectacular look. But this is not enough. Still it can hardly be called commensurate with the evil that the world saw in Bucha. With the evil that continues in Mariupol, in the shelling of Kharkiv, in Russia's attempt to launch a new global bloody offensive in Donbas."
Unspeakable Atrocities in Ukraine
In the days immediately after Russia launched its invasion of Ukraine, I was desperately seeking information on the tactical situation near Kyiv, but it was impossible to gather anything useful from the news accounts. Most journalists seem to know nothing about military tactics or strategy, and so the reports we were getting were mostly useless, if what you were trying to figure out was whether the Russians were succeeding in their (obvious) goal of encircling and capturing Ukraine's capital.
Canada has no chance matching Russia's Arctic presence: Defence Chief
A commander with the Canadian Armed Forces (CAF) has stated that Canada has no chance of matching Russia's military capabilities in the Arctic.
U.S. says it secretly removed malware worldwide, preempting Russian cyberattacks
The United States said on Wednesday that it had secretly removed malware from computer networks around the world in recent weeks, a step to preempt Russian cyberattacks and send a message to President Vladimir Putin of Russia.
Times of London: Russian commanders ordering fire on civilians in Ukraine — on tape
How do we know that Russian commanders have ordered atrocities and war crimes? In large part because their comms systems are so bad that they've had to use open and unencrypted transmissions to maintain contact with their units. The Times of London reports on the contents of such communications intercepted by Ukraine's military and released today, but as we'll see, it's not just the Ukrainians who are eavesdropping.
Zelensky to EU: Is economic comfort more important than genocide?
Good question. Unfortunately, Volodymyr Zelensky knows the answer to this, and so does the EU — or at least some of its members. Italy's Mario Draghi appears to be the exception
Evidence of Beheadings, Torture as Hundreds of Bodies Continue to Be Found in Bucha
A week after Russian troops retreated, investigators and residents are still discovering hundreds of decomposing corpses, some of which had been dismembered, across the Kyiv suburb of Bucha, the Washington Post reported.
U.N. General Assembly Votes to Suspend Russia from Human Rights Council
The U.N. General Assembly voted to suspend Russia from the organization's Human Rights Council on Wednesday.
Russia's Military Troubles in Ukraine Could Be America's in the Pacific
If the U.S. doesn't improve its logistics, a defense of Taiwan against China is likely to fail.
Putin spokesman's surprising admission: We've taken significant losses, it's a huge tragedy
I didn't expect this. But I suppose some realities are so plain that even Russia won't bother to dispute them. As the photos of burned-out tanks and dead Russian troops pile up on social media, claiming that losses are minimal would make the Kremlin seem ridiculous while failing to convince anyone.
Five kids among 50 dead as Russian missile with 'for the children' scrawled on side blitzes Ukraine train station
AT LEAST 50 people have been killed and more than 100 injured after a Russian missile with "for the children" scrawled on the side blitzed a Ukrainian train station.
Major move: Finland and Sweden to join NATO?
During the first week of the Russian invasion of Ukraine, when Allahpundit was examining how Putin's plan was already turning into a historic debacle, he speculated about one of the many unintended consequences Russia might be facing. He described how both Finland and Sweden had "resisted joining NATO for decades so as not to provoke Russia." And it was a plan that had been working pretty well for them, at least until Putin apparently lost his mind. As recently as last October, Putin had been meeting with Finland's president, Sauli Niinisto, to discuss bilateral agreements and climate change. But barely six months later, both Finland and Sweden are acting like they could be joining NATO in a matter of months, if not weeks. These would be significant moves on their part with serious potential consequences.
Russia appoints new general to run invasion
New satellite images came in overnight showing a significant, eight-mile-long convoy of Russian troops and armor heading south to the east of the Ukrainian city of Kharkiv, presumably moving into the Donbas region for Putin's next offensive. A similar convoy appears to be forming up in the south near Mariupol, preparing to head north to meet up with them. But will this eastern offensive go any better for Putin than his disastrous, failed attempt to take Kyiv? In order to put together a more disciplined offensive, it's being reported that Moscow has brought in a new general to take charge of the operation. General Aleksandr Dvorniko is cited as having combat leadership experience, having commanded Russian forces in Syria in 2015. Will that make a difference?
In Africa, U.S.-Trained Militaries Are Ousting Civilian Governments in Coups
Insurrections are disrupting American security strategy in the region and giving Russia an opening to gain sway
Ukraine Updates: Civilians Flee as Ukrainian Military Brace For "Big" Russian Offensive in East
"Ukraine is preparing for 'big battles' against Moscow's forces in the east of the country."
Russian troops took highly radioactive 'souvenirs' looted from Chernobyl, Ukraine says
Russian soldiers looted highly radioactive "souvenirs" from Chernobyl, a Ukrainian agency said.
NATO will deploy a permanent full-scale military force on its border with Russia to combat a future invasion, alliance's chief says
NATO will deploy a large military force on its border with Russia, the alliance's chief told The Telegraph. Jens Stoltenberg said that the military "reset" aims to defend against an invasion by Russia. The alliance currently has a small "tripwire" presence along the border with Russia.
Bin Laden's Secrets Revealed
You no doubt recall that the Navy Seals who executed Osama bin Laden also made off with a treasure trove of al Qaeda documents. Whatever happened to them?
How desperate might Russia get?
This seems like a fine time for a "mood check" of Russian media, now that their army has fled northern Ukraine and faces an all-or-nothing showdown in the east with what looks to all the world to be a superior Ukrainian force.
Ukraine: Russian troops took "souvenirs" with them — from Chernobyl
I wonder how much you could get for stolen plutonium on the black market before you die in agony.
Report: Russian soldier arrested for … raping Ukrainian baby on video
This is so horrendous that you'll be tempted to assume it's propaganda. Not even the Russians would do that. But it's real, apparently. I didn't see it myself, thank God, but friends on social media reported stumbling across the video in their feeds over the weekend. A few lawyers even posted reminders not to post or promote the clip, even with good intentions of exposing Russian brutality, because it's a federal crime to do so.
Taiwan issues wartime survival handbook
Taiwan's military published a handbook on Tuesday advising civilians on how to prepare for a potential Chinese invasion, including where to find bomb shelters and how to stockpile emergency supplies.
Ukraine Updates: Officials Accuse Russia of Using Chemical Weapons in Mariupol
Mariupol mayor claims over 10,000 civilians have died in the city.
Ukraine And Russia Prepare For Donbas Battle
Russia and Ukraine appear to be in the final stages of preparation to fight the Battle of Donbas, in what is shaping up to be the biggest tank battle in Europe since the decisive Battle of Kursk in World War II.
Marjorie Taylor Greene: Joining the U.S. Military Is 'Like Throwing Your Life Away'
For a good illustration of how the fringe of the far Right is out of step with how ordinary workaday conservative voters think and talk, listen to what Marjorie Taylor Greene told Lou Dobbs on his podcast about joining the military. Dobbs and Greene recounted various grievances with U.S. foreign policy in general and Joe Biden's Afghanistan withdrawal in particular, as well as "woke" training within the military. These are entirely fair arguments, and it is fair as well to note that they are not going to help the military recruit people. But then Dobbs asked, "Who in his or her right mind would say 'sign me up for that, Sarge?'" and Greene responded
Russia Is Leaking Data Like a Sieve
Ukraine claims to have doxed Russian troops and spies, while' hacktivists are regularly leaking private information from Russian organizations.
DIA warns of Chinese advances in space warfare, espionage
The 21st-century space race is on in full gear, with more nations than ever before putting technology into orbit, and not all of it is there on strictly peaceful, scientific missions. Satellite technology is growing increasingly critical to how future battles will be fought and the competition for leadership in this sphere is intense. But you may be surprised to learn that, according to a recent report from the Defense Intelligence Agency (DIA), Russia is not our biggest competitor in this field. China has been advancing their space-based capabilities by leaps and bounds through a combination of legal and extralegal means. And they may soon surpass the United States if they haven't done so already.
State Media: Russian Warship 'Seriously Damaged' in Explosion
The Russian navy's Black Sea flagship has been "seriously damaged" by an ammunition explosion, Russian state media said Thursday.
74% Of Americans Think Worst Of War In Ukraine Is Yet To Come, Quinnipiac University National Poll Finds; More Than 8 In 10 Think Vladimir Putin Is A War Criminal
As the world witnesses the atrocities in Ukraine committed by Russian troops, the vast majority of Americans (74 percent) think the worst of the war is yet to come, while 11 percent think the worst of the war is over, according to a Quinnipiac (KWIN-uh-pea-ack) University national poll of adults released today.
Israeli Laser Defense System Able to Intercept Drones, Missiles in Test
A high-powered laser defense system has for the first time passed a test to intercept drones, missiles and other aerial threats, Israel's Defense Ministry said on Thursday.
Ukraine Updates: Russian Warship Damaged Near Odesa, Kyiv Lashes Out at Macron Over 'Brotherly' Comment
We're also giving Ukraine a bunch of money and equipment.
Loose Nuke Talk
Americans, like the planet's other 7.5 billion people, are not prone to talk or think much about nuclear weapons.
The Ukraine "welcome to hell" propaganda video
It's, uh, it's really something. "Edgy," one might say. The video isn't a Ukrainian government production (I think), just something floating around online that's made a splash in Russian state media. You see, the degenerates who are cheering on war crimes in Bucha and saying things like "Finish off the Nazi scum" on Russian television are offended that this clip depicts the killing of a Russian. And not even a "real" Russian: The scene is obviously an allegory of the war, with Ukraine represented by a woman in traditional Ukrainian dress finishing off the brute who's tried to ravage her.
Civilization over Barbarism
There is a Russian pianist named Alexei Lubimov. (I have reviewed him in New York.) He was playing at an anti-war concert in Moscow when police burst in to stop the concert. Lubimov managed to keep going until he had finished the piece he was playing: Schubert's Impromptu in E flat, Op. 90, No. 2. The audience gave him, and Schubert, a rousing, heartfelt ovation.
Detainees Forced to Drink Strange 'Tea,' then Give Blood Samples: Xinjiang Survivor
A Xinjiang prison camp survivor recounted how Chinese guards forced prisoners to ingest herbal teas and pills during his time at a detention facility in a prefecture bordering Kyrgyzstan. Every time they drank the tea, he said, samples of their blood were taken. He made the comments during a Washington press conference on Wednesday morning.
Lithuanian officials puzzled by Russia's threat to deploy nuclear weapons in Kaliningrad
Russia' talk about the deployment of nuclear weapons in its exclave of Kaliningrad "seems rather strange", given that those weapons "have always been kept there", Lithuanian Defence Minister Arvydas Anušauskas has said.
Russia Threatens Nuclear Deployment if Sweden and Finland Join NATO
Meanwhile, video appears to show Russian military equipment being moved to border with Finland.
Ukraine War: Have Missiles Made Tanks Obsolete?
If you're like me, you've watched videos with near-glee of missile after missile destroying countless invading tanks in Ukraine.
"Consequences": Russia threatens US, Finland, Sweden, NATO, etc
For a military genius that can't even roll over a peaceful and lightly armed neighbor, Vladimir Putin certainly likes to talk tough. Finding himself and Russia on the verge of a historic humiliation, Putin's now trying a madman strategy to get the West to back down in its support of Ukraine and expansion against the threat Putin represents.
Russian wife to soldier husband: If you rape any Ukrainian women, make sure to use contraception
I've gone back and forth and back again on whether to take this at face value after listening to the audio of the phone call, which Ukrainian intelligence claims to have intercepted. It could be a very, very dark joke; the woman giggles during part of it. Maybe she heard the rumors that Russian troops are raping Ukrainians and, disbelieving them, teased her husband about it. It's possible.
Police: More than 900 civilian bodies found in Kyiv region
The bodies of more than 900 civilians have been discovered in the region surrounding the Ukrainian capital following Russia's withdrawal — most of them fatally shot, police said Friday, an indication that many people were "simply executed."
Ukraine Update
Since the Russian invaders retreated from the vicinity of Kyiv, the war in Ukraine has receded in the headlines, even while the Russians are reportedly regrouping for new offensives in the east and south of Ukraine. Anyone looking at the map can see that Ukrainian forces west of Luhansk are in danger of encirclement from Russian advances, and the strategic question is how best to prevent that, while also preventing Russian forces from advancing westward toward Odessa.
First Ukraine, now we're heavily arming Taiwan?
While most of the media focuses on American and European arms shipments to Ukraine, another problematic story has been brewing in the background. China has once again stepped up its rhetoric regarding Taiwan, issuing statements suggesting that military action might take place in the near future. They've simultaneously been running military exercises in the region, even as American lawmakers were visiting the Taiwanese government. Seemingly in response, the White House just approved another $95 million dollar arms package to Taiwan. And earlier this week, Senator Josh Hawley declared that we need to get that equipment to Taiwan "as quickly as possible." Of course, the last thing we need at the moment is another invasion and another war on the opposite side of the world.
National
Can a New Funding System Improve Educational Quality?
How are state universities funded? In North Carolina, they receive appropriations based on the number of students enrolled. That creates an incentive to lure in as many students as possible without any concern for whether they actually learn anything.
Deadlock: Senate Judiciary Committee splits 11-11 on Jackson nomination
The vote was supposed to come much earlier but there was a medical emergency on Alex Padilla's flight last night from California, forcing it to turn around and return to LAX. He flew out this morning instead.
'Buy me some peanuts and Cracker Jill' — Classic snack gets a new face
Move over, Jack — baseball fans can soon line up to buy some peanuts and Cracker Jill, as the iconic gametime snack launches "a new face" to recognize women in sports.
Nearly 60% of NYC Voters Say Their Family Would Be Better Off Somewhere Else
A survey of 840 registered voters found a strong majority of those under 49 and people of color believe their families would be better off elsewhere
Father Claims UPenn Told Female Swimmers to 'Get Over' Seeing Lia Thomas' Male Genitalia in the Locker Room
"we were basically told that we could not ostracize Lia by not having her in the locker room and that there's nothing we can do about it"
Chicago Maroon editors apologize for publishing piece condemning anti-Semitism
A student op-ed condemning anti-Semitism from University of Chicago's Students for Justice in Palestine (SJP) chapter was removed by the Chicago Maroon.
Legal Group: Woke Disney Policy Is Potentially Discriminatory, Illegal
We've written plenty over the past couple of weeks here at PJ Media about The Walt Disney Company (TWDC) and its woke stance in response to Florida's new Parental Rights in Education law. The Mouse has generated tons of controversy, but do Disney's actions and rhetoric constitute discrimination? One conservative legal group thinks so, and they've sent a letter to Disney management telling them so.
NRSC announces record fundraising and plans to spend it on outreach to Latino voters
The National Republican Senatorial Committee (NRSC) announced a record fundraising haul for March and for the 1st quarter of 2022
Democrats inadvertently show how voter fraud happens
Matt Mowers is a guy with a potential problem on his hands. He was previously a senior adviser in the Trump administration and now he's running for Congress in New Hampshire in the Republican primary. But some oppo research by his prospective opponent's staff revealed an "irregularity" in Mowers' voting record. In the 2016 election, he cast an absentee ballot in the New Hampshire primary, presumably for Chris Christie because he was working as Christie's campaign director in that state. But after Christie dropped out, Mowers relocated to New Jersey, filing a change of address to his parents' home in the Garden State, and proceeded to cast a ballot in that primary as well. While the federal law covering such an action is kind of murky, he does appear to have violated the law. This puts him in a rather awkward position since the GOP continues to run on a platform of enhancing election integrity to prevent voter fraud. But the detective work that uncovered the double vote may have also revealed something else about our supposedly safe and secure electoral process.
Midterm signals: Kelly looking to break out of Biden's orbit
Can Mark Kelly run for re-election as a flinty independent in Arizona? As Politico reports, that's the emerging strategy for the Senate Democrat, but it's almost certainly too little and too late. After sixteen months of sucking up to progressives and even throwing his colleague Kyrsten Sinema under a bus or two along the way, the stench of Joe Biden won't easily evaporate around Kelly's re-elect bid
A Closer Look at Why J. D. Vance's Stance on Ukraine Is Unpopular
Yesterday, I published an article about how Ohio GOP Senate candidate J. D. Vance got on the wrong side of Republican voters and even some of his donors over his stance on Ukraine.
GOP Representatives Push to Terminate House Contract with Citigroup
A group of Republican congressmen has sent a letter to the chief administrative officer of the House of Representatives, urging the office to terminate the House's contract with banking giant Citigroup. The letter came on the heels of Citigroup's announcement that it will cover travel expenses for employees who travel out of state for an abortion.
Inside the Dems' Dark Money Machine
Neither party's functionaries admit it, but the line between philanthropy and politics has been obliterated. The upshot is that even more money is moving into the shadows.
France's Academy of Medicine Urges 'Great Medical Caution' in Blocking Puberty
The Biden administration acts as if "the science" supports "gender affirming care" — i.e., puberty blocking, hormone administration, and even mastectomies and genital surgeries — as clearly the best approaches to treating children and adolescents diagnosed with gender dysphoria.
Upholding Rights for Women, Addressing Teen Girls' Mental Health Crisis
On this edition of the "Problematic Women" podcast, we break down a new effort to defend the legal rights of women and girls.
Senate Confirms Ketanji Brown Jackson to SCOTUS, 53-47
Collins, Murkowski, Romney voted yes.
The Democrats' Nevada Problem
Combining the Democrats' Hispanic Voter and Working Class Voter Problems
Palm Springs Approves Giving Trans Residents $1000/Month Cash Payments
Pilot program to provide "Universal Basic Income" payments to 20 transgender and nonbinary residents, with no stipulations on how the money can be spent
Jury Acquits Two Men Accused of Plotting to Kidnap Gov. Whitmer, Deadlocked on Other Two
The judge declared a mistrial on the two men the jurors couldn't reach a decision on.
What the Whitmer Case Acquittal Means
The acquittal of two of the four suspects in the Gretchen Whitmer kidnapping-plot case is one of those events that lends itself to unfortunate overinterpretation.
NY Gerrymandering: Primary Process Can Move Forward Pending Appeal But Trial Judge Also Can Appoint Neutral Expert To Redraw Map
An appellate court Justice created two-tracks pending appeal, but warned: "[t]he Legislature may begin redrawing the map right now if it chooses to do so. Or the Legislature may chose to do nothing and risk the possibility of having to live with the map drawn by Judge McAllister's neutral expert"
Nevada: The epicenter of the midterms
Republicans could score a clean sweep in the state this year, which would be a sign of a national Republican tsunami. But with GOP candidates pulled to the right, nothing is inevitable.
Judge appears likely to allow January 6-related candidacy challenge against Marjorie Taylor Greene
A federal judge signaled Friday that she'll likely allow a group of Georgia voters to move forward with their constitutional challenge against GOP Rep. Marjorie Taylor Greene, which claims she can't run for reelection because she aided the January 6 insurrectionists.
Jan. 6 Panel Has Evidence for Criminal Referral of Trump, but Splits on Sending
The leaders of the House committee investigating the Capitol attack have grown divided over whether to make a criminal referral to the Justice Department of former President Donald J. Trump, even though they have concluded that they have enough evidence to do so, people involved in the discussions said.
Colorado GOP embraces election conspiracy theories in nominations for secretary of state, Senate
The GOP assembly and convention took place Saturday in Colorado Springs
Texas woman arrested, charged with murder after abortion
This story out of Texas seemed to blow up last night on social media and it's sure to have both sides in the ongoing abortion debate up in arms. While it's unclear if this case is actually directly related to the recently passed abortion laws in the Lone Star State (it doesn't look like it, at first glance), that will clearly be part of the ongoing protests. A 26-year-old woman named Lizelle Herrera from the Texas border town of Rio Grande City was arrested on murder charges and held on a half-million dollars bail yesterday. She is accused of causing "the death of an individual by self-induced abortion." The Associated Press coverage of the story initially made it unclear if Herrera herself underwent the abortion or if she assisted someone else, but details that were revealed later seem to make it clear that it was her own child.
Return of the firing squad: a quicker but less sanitized method of execution is gaining ground in the US
As more 'technological' methods have proved grisly, some states are considering shooting prisoners instead
NBC Poll: 30-point Shift Toward GOP In Hispanic Congressional Preference
"Most Hispanics are fleeing countries that have been economically and morally ruined by leftist policies."
Red wave alert: Enthusiasm gap is real and it's spectacular, says ABC
Two new polls from major media outlets paint Joe Biden as a millstone around Democrats' necks, but one demonstrates just how heavy that anchor will be. Both CBS and ABC came out with new numbers over the weekend, and both show Biden still in decline. The CBS/YouGov poll puts Biden's job approval at 42%, the lowest in this series, but it shows Biden much farther underwater on the issues that will matter in November
Former Reddit Chief Uses 'Free-Speechers' as a Pejorative Term
"At the end of the day," former Reddit CEO Ellen K. Pao tweeted Tuesday, "the free-speechers really just want to be able to use racist slurs. CW: racism, immaturity, stupidity, and even more racism and extreme stupidity. They really don't care about sharing new ideas or encouraging freedom other than the freedom to harass other people off the platform." Pao included a screenshot of a message she apparently received, loaded with anti-Chinese slurs.
Democrats are heading for disaster in the Senate
As I pointed out last week, there are a range of estimates out there about how House Democrats will perform in the midterms. The low side expectation right now is that Republicans will pick up 15 seats but the high side estimate is over 40. Either way, Democrats lose control of the House for the rest of Biden's term.
NY Lt Gov Benjamin arrested in campaign donation scheme
New York Lt. Gov. Brian Benjamin, whose seven months in that role has been overshadowed by probes into a previous campaign, was arrested Tuesday in a federal corruption investigation.
Woke Mob Hunts Down Student Who Invited Col. Allen West to Speak at U. Buffalo
"I realized I was the target for these protesters, and about 200 of my fellow students started hunting me down on campus, started chasing me"
It's Not a 'Don't Say Gay' Law. It's an Anti-Indoctrination Law.
The radical left just can't stop talking about Florida Gov. Ron DeSantis anti-"grooming" bill.
USPS services suspended in Santa Monica neighborhood after repeat attacks on carriers
The United States Postal Service has suspended its services for one block of residents in a Santa Monica neighborhood, after several reported assaults took place on carriers delivering mail in the area.
San Diego's largest high school cut honors classes for equity
Michelle Irwin, the principal of San Diego's largest high school, has decided to cut many of the school's honors classes. In an email sent to parents, Irwin explained she was doing this for equity.
Multiple People Shot, Undetonated Devices Found at Brooklyn Subway Station
At least five people were reportedly shot at a Brooklyn subway station where several undetonated devices were discovered on Tuesday morning.
California reparations panel to meet in San Francisco
California's first-in-the-nation reparations task force meets in person Wednesday, the first time members have gathered face-to-face since their inaugural meeting nearly a year ago and mere weeks after the group voted to limit restitution to descendants of enslaved Black people.
California start-up sends tiny robots on voyage into brains
Sending miniature robots deep inside the human skull to treat brain disorders has long been the stuff of science fiction—but it could soon become reality, according to a California start-up.
"Children Are Sexual Beings From The Moment of Birth" – Seminar At National Association of Independent Schools Annual Conference
"Getting Ready to Get Ready: How to Implement a PreK-5 Sexuality Curriculum" seminar in 2018 illustrates the philosophy that is driving the sex education of the youngest private school students.
This is how one university event encouraged 'littles' to 'explore' their gender identity
'Advocacy & Allyship: Supporting Transgender Youth' was organized in partnership with the Clark-Fox Policy Institute of Brown School of Social Work at Washington University in St. Louis.
Bodycam Footage Exonerates Arresting Officer In Viral Video of Arrest at Purdue University That Set Off a Firestorm
"If anything, Purdue Officer Jon Selke 'should be commended, not vilified' for the way he handled a confrontation"
Writer Regrets Sex-Change Surgery Nearly 30 Years Later
A biological male who had sex-change surgery at 19 describes the regret that came decades later in an opinion article published by The Washington Post.
Disney's "not-at-all-secret gay agenda" appears to be backfiring
Lest you be deceived by the title and think that I'm the one accusing Disney of having a gay agenda, I'm not. I'll probably get around to that in a moment, but the phrase is a direct quote from Disney Television Executive Producer Latoya Raveneau. He proudly stated on video that he was "wherever I could, just basically adding queerness. . . . No one would stop me and no one was trying to stop me." And yes, he described this as his, "not-at-all-secret gay agenda to insert queerness into children's animation." So how is that working out for Big Mouse in terms of winning the battle for hearts and minds, or even more importantly, ticket sales? It may be a bit early to tell, but a recent survey conducted by the Trafalgar Group might be of interest to their board of directors. The study found that a pretty significant majority of voters aren't embracing this plan and it will probably make them less likely to engage Disney's services.
Biden Apologists Are Abandoning Ship
How bad is the environment for Democrats this fall? So bad, that Mark Zandi, the chief economist at Moody's Analytics and the most prominent Biden apologist on Wall Street, is throwing in the towel on the White House's inflation problem. Today's Washington Post quotes the "go-to" economist for Democrats as saying: "I think the economic backdrop is as dark as it has been since the start of the administration. It's just a very, very dark and deep problem. . . . There's nothing more pernicious on the collective psyche than having to pay more. And it's only set to get worse."
Is Big Tech Censorship Unconstitutional?
Last week, the Heritage Foundation released a petition promising "to hold Big Tech accountable": "It is time for aggressive reforms to ensure Big Tech is held accountable," the petition read. "As Big Tech's influence over every day American life continues to grow, often hand-in-glove with the government, we cannot let these companies reshape our society." But the Cato Institute's Matthew Feeney wasn't having it.
Poll: Democratic incumbents in Nevada running behind GOP challengers, Biden at 35%
Last week Ruy Teixeira warned that Democrats were facing a problem in Nevada where Catherine Cortez Masto needs to hold on to her seat if Dems are to have any chance of holding the Senate. In particular, polling suggested Democrats were losing ground with an important part of their coalition: Hispanic voters.
Scientists discover a brain circuit that boosts maths skills in children – and it could be targeted to improve learning
Brain circuit that boosts maths skills in children has been discovered by experts
Homeschooling surge continues despite schools reopening
The coronavirus pandemic ushered in what may be the most rapid rise in homeschooling the U.S. has ever seen. Two years later, even after schools reopened and vaccines became widely available, many parents have chosen to continue directing their children's educations themselves.
Kentucky Legislature Overrides Governor's Veto, Passes Abortion Restrictions
State's two providers say they will have to stop providing abortions because they are unable to comply with the requirements immediately
Meet the Candidate Who Could Crush Dem Dreams in Oregon
Democrats in Oregon have long enjoyed party dominance and an absence of viable opposition. The governor's mansion especially has been blue for decades, with party outsiders seemingly unable to change its hue no matter the year.
Colleagues worry Dianne Feinstein is now mentally unfit to serve, citing recent interactions
When a California Democrat in Congress recently engaged in an extended conversation with Sen. Dianne Feinstein, they prepared for a rigorous policy discussion like those they'd had with her many times over the last 15 years.
Two inmates at all-women's New Jersey jail are PREGNANT after both had sex with transgender prisoners: ACLU won battle to house 27 trans inmates there
The pregnant women are housed at the embattled Edna Mahan Correctional Facility, in Clinton, which New Jersey Governor announced plans to close
Vegas school district to provide teachers with panic devices
The metro Las Vegas school district will provide electronic panic-button devices to teachers as it moves to boost security in the wake of incidents that include a violent after-school attack that left a teacher injured and unconscious in her classroom.
LA Sheriff Charges That Criminals Profit by Policies of Soros-Backed District Attorney
Crime is on the rise in Los Angeles, and the soft-on-criminals policies of District Attorney George Gascon are a major cause, Sheriff Alex Villanueva says.
Dem strategist: We're facing a "biblical disaster" in the midterms
I prefer the term "Dempocalypse" but we needn't quibble over semantics in trying to describe the scale of the looming catastrophe.
"It's bad, and it's getting worse": Senate whispers escalate over Feinstein's "mental fitness"
Perhaps there is more to this than just progressive grudges against Dianne Feinstein after all — or at least more now. "There's a joke on the Hill," one Democratic staffer told the San Francisco Chronicle. "We've got a great junior senator in Alex Padilla and an experienced staff in Feinstein's office." Democrats on Capitol Hill haven't yet gone fully on the record, but even some of her Senate Democrats are apparently acknowledging sotto voce that California's senior senator has grown too senior for the job
Dempocalypse: Quinnipiac poll shows Biden approval at -37 among young adults
These numbers are so gruesome that some professional pollsters simply refuse to believe them. "Young people simply did not get 40 points more Republican relative to the nation as a whole over the span of 2 years," tweeted G. Elliott Morris about the new Quinnipiac survey, pointing to the fact that Biden is -37 here among young adults but +2 among senior citizens. Trump won seniors by four points in 2020 while Biden won big among the 18-34 group. Is it likely that Biden has held steady (or even improved) among older Americans while the bottom has fallen out among younger ones?
No Conspiracy Theory
Parents are right to worry about sexual abuse of students by school officials
After racist Powerpoint slide, Clark County library reviewing room rental policy
Officials with the Las Vegas-Clark County Library District said they plan to review their room rental policy after a private event Sunday held at the Clark County Library featured a racist slide in a presentation from the founder of the group Vegas CCW.
Democrats field test how to make Rick Scott's agenda backfire on GOP
The Florida Republican's "Plan to Rescue America" is showing signs of helping Democrats retain seats in the Senate this year.
Will Trump practice 'the art of withdrawal' ahead of 2024 presidential primaries?
Former President Trump is the master of confusing mind games. His skill-set was recently showcased in a Daily Mail headline: "Trump, 75 admits his health could stop him running for president in 2024 and says Pence, DeSantis and Mike Pompeo would NOT oppose him in a Republican primary."
Biden shakes hands with thin air after North Carolina speech
President Biden was left empty-handed following an address at a North Carolina university Thursday.
Reminder: Fighting a Cop for Control of Taser Will Likely Get You Lawfully Shot
An unlawful attempt to disable an officer is properly deemed a deadly force attack
Biden Pollster: 2022 Is the 'Worst Political Environment of My Lifetime'
One of Joe Biden's most politically savvy pollsters, John Anzalone, thinks that unless the current environment changes dramatically, Democrats are going to get their butts kicked.
Abbott strikes deals with two more Mexican governors on border security
Texas Governor Greg Abbott announced Thursday that two more Mexican governors signed agreements to boost border security measures in exchange for a halt to increased vehicle inspections at ports of entry. The latest agreements bring the number to three Mexican states so far that have come forward and signed on to Abbott's demands that Texas not bear the burden of illegal migration alone.
Kentucky becomes first state without legal abortion access since 1973
Kentucky Governor Andy Beshear, a Democrat, vetoed a bill last Friday that would suspend legal abortion access. The Republican-majority House and Senate overrode the governor's veto on Wednesday night. That action made Kentucky the first state without legal access to abortion since 1973 when the Supreme Court decided Roe v Wade.
Whistleblower Claims Rutgers Created Fake Jobs For Graduates To Goose Business School Ranking
Rutgers BusinessRutgers University's Business School inflated its rankings by creating fake jobs for its graduates, according to an accusation leveled in a whistle-blower lawsuit filed on Friday.
The Democratic Party's Ford Foundation Problem
Minus the swipe at "Conservatism Inc., including flagship journals like the National Review and flagship think tanks like the Heritage Foundation," as a "museum of mummies" — a characterization that I, as someone who does not self-identify as a mummy, am obligated to take issue with — Michael Lind's new Tablet essay offers a fantastic systems-level analysis of the ideological influence of the left-wing foundation-NGO-industrial-complex in today's elite progressive institutions.
California Superintendent: Asian Students Do Well In School Because They're Rich
The superintendent of San Dieguito Union High School District insinuated during a diversity, equity, and inclusion training session on April 11 that Asian students do better in school because they have more money than other students, according to a video recording of the training.
Wisconsin Supreme Court adopts GOP-drawn legislative maps
The Wisconsin Supreme Court on Friday adopted Republican-drawn maps for the state Legislature, after initially approving maps drawn by Democratic Gov. Tony Evers.
Operation 'Dump Feinstein' Gains Steam
We noted yesterday and today the sudden and seemingly coordinated effort to drive California Senator Dianne Feinstein from office. Today The New Republic (the in-flight magazine of the Clinton Administration—those were the days) weighed in, with a column from Walter Shaprio: "Dianne Feinstein Can Resign Now With Dignity. . . DiFi, don't be the Democrats' Strom Thurmond."
Video of Las Vegas conservative CCW event showing racist comments sparks outrage, responses from attending candidates
Racist comments made at a conservative political event are sparking outrage. The event, titled the "Vegas CCW" class, was held on Saturday, April 10, at a Las Vegas-Clark Library. Several Republican political candidates were in attendance, including Mayor of North Las Vegas John Lee and Assemblyman Tom Roberts.
Parents Sue Massachusetts School Committee Over Policy That Hides Students' Gender "Affirmation"
"claim the district's policy affirming transgender students' identities violates the US and Massachusetts constitutions"
Ready, Set, GROOM! Teachers are Recruiting Our Kids Into the Transgender Life with Books and Games
For a group who "isn't grooming kids," the left is grooming lots of kids.
Florida targets school math textbooks over critical race theory objections
Florida Education Commissioner Richard Corcoran Florida Education Commissioner Richard Corcoran Tallahassee The Florida Department of Education on Friday said the state will not include dozens of math textbooks in a list used by school districts to buy books for classrooms because their content included references to critical race theory and other "prohibited topics" and "unsolicited strategies."
Economy & Taxes
Price Controls Ahead?
One of the more foolish ideas in an era that is full of them is that price controls will somehow help "cure" inflation. In fact, what they do is create or increase shortages. To put it very simply, introducing price controls discourages producers from producing and retailers from selling, and is an invitation to black marketeers to set up shop.
With Inflation Not Letting Up, Shoppers Cut Back on Staples
Consumers are buying detergent, diapers in smaller quantities and switching to store brands; 'It doesn't smell as nice'
Poll tax? 'Only students who have paid the SGA fee are eligible to vote,' university rules state.
Students at Austin Peay State University are required to pay a $5 fee in order to be allowed to vote in student government elections. All required campus fees total over $800.
Mexico is tired of Americans crossing the border for lower gas prices
Normally, when we hear a story about unwanted crossings on America's southern border we're talking about illegal aliens swarming northward. Today's story flips the script on that pattern because it's a case of the Mexican government complaining about Americans crossing over from the north. These aren't illegal aliens, however. They're Americans, primarily from California, who are making a run for the border to escape the Golden State's skyrocketing gasoline prices. The cost in Tijuana is less than half of what's being charged in San Diego, so it was worth the trip for many motorists. But that's all coming to an end now. The Mexican government announced this weekend that they are ending the government subsidies that have been in place for months, at least in the border region.
Biden administration expected to extend student loan pause this week
The Biden administration is expected to announce another extension to the student loan pause this week, multiple sources told The Hill.
Biden Will Still Respect You in the Morning
Everyone is familiar with the two great lies of modern times: the check is in the mail, and "Of course I'll still respect you in the morning." To which should be added a third: "wealth taxes" will only affect the very rich—the middle class has nothing to fear. When you hear Democrats say this, reach for your wallet.
Federal Reserve officials say aggressive rate hikes are needed to combat inflation (one major bank predicts a recession)
The Associated Press took a look at the meeting minutes from a Fed policy meeting that took place last month. The consensus at the meeting was that the next series of rate hikes would be more aggressive to combat inflation.
ESG or China: Pick One
A few weeks ago, I noted this story of yet another pension fund playing politics with other people's money
See No Taxes
Economic-recovery programs for New York City and State ignore the high levies and thicket of regulations that add to the cost of doing business.
Setting the Record Straight on Adam Smith
George Mason University economics professor Daniel Klein has a new essay today at Law & Liberty setting the record straight on Adam Smith's positions on trade and free markets. He is responding to Oren Cass of American Compass, who wrote in an essay that economists have been reading Smith wrong for years, and that the great proponent of free markets actually thought capitalism could only work well within national borders, not internationally.
ESG — A Mystery and a Shock Poll
I wrote something about Unilever back in January. I included a report from the Daily Telegraph in which Fundsmith's Terry Smith, a well-known British portfolio manager, had something to say about Unilever's corporate, uh, focus.
Consumer prices rose 8.5% in March, slightly hotter than expected and the highest since 1981
Headline CPI in March rose by 8.5% from a year ago, the fastest annual gain since December 1981 and one-tenth of a percentage point above the estimate. Surging food, energy and shelter costs helped account for the gain. Real worker earnings fell by another 0.8% during the month as the cost of living outpaced otherwise strong pay gains.
The Employee Rights Act Puts American Workers, Not Union Bosses, in the Driver's Seat
The Republican bill is jam-packed with provisions that protect worker freedom and choice in the workplace.
Acceleration: Consumer price index hits highest annual inflation rate since 1981
The worst level of inflation in 40 years managed to get even worse in March. The consumer-price index rose 8.5% year-on-year, the worst since December 1981 — when inflation had begun to decelerate. Instead, the CPI's internals suggest that inflation has only begun to accelerate.
Home Builders Bypassing Individual Home Buyers for Deep-Pocketed Investors
Rising mortgage rates could lead to a pullback in demand by traditional buyers
Wait, a Freight Recession?
All we've heard about supply chains over the past year was about an ongoing boom. Record volumes and skyrocketing profits dominated the headlines. Now, FreightWaves CEO Craig Fuller is arguing that all signs are pointing to a freight recession.
Thank (or Blame) Tax Law for Hard Seltzers Being Everywhere
It isn't exactly a closely guarded secret that I am a fan of alcoholic beverages. Because I live a truly blessed life, I have many relatives and friends (you're no doubt aware of VodkaPundit and Kevin Downey Jr.) who are big fans as well.
Automation and the Labor Shortage
That there has been, at least in certain sectors of the economy, a labor shortage in the aftermath of the pandemic is undeniable, despite some — shall we say — interesting anomalies in the data, such as in the labor-force-participation rate, which declined from 63.4 percent in January 2020 to 62.4 percent this March, up from a 60.2 percent pandemic-era trough in April 2020, but still short of that recent peak.
Taxes too high? A lot of Californians think so
With April 15, the traditional tax day, upon us, a new California poll shows that the share of state voters who believe they pay too much has grown.
WaPo: Inflation about to kill off the great real-estate boom
Have you sold your house yet? Taken advantage of market conditions to buy a new one? It may be too late already, thanks to inflation and the Biden administration's utter incoherence on it.
International
Dystopia: Drone warns desperate locked-down Shanghai residents to "control your soul's desire for freedom"
The stress of being under what's now an indefinite lockdown has led people in Shanghai to seek whatever meager relief is available, sometimes in familiar ways. Remember in the early days of the pandemic how New Yorkers under lockdown amid a frightening outbreak would open their windows and sing? That was a small gesture of humanity to connect with others at a moment of historic isolation.
Enforcer of China's Brutal National Security Law Poised to Rule Hong Kong
A Beijing hard-liner appears poised to become Hong Kong's chief executive following his announcement to seek Carrie Lam's position on Wednesday, the South China Morning Post reported. Mark Simon, former executive at the now-defunct newspaper Apple Daily believes Hong Kong's chief secretary for administration, John Lee, will become the next chief executive.
Ecuador's Highest Court Grants Rights to Wild Animals
The "nature rights" movement is not a benign attempt to improve environmental practices. Rather, it seeks to upend human exceptionalism and elevate animals — and even geological features — to rights-bearing beings or entities.
California looks to shorten work week, but not for everyone
For any of you folks in California who have managed to keep your jobs and not be robbed or chased out of your neighborhoods by the gangs, there may be some good news on the way. This is particularly true if you happen to work a typical, five-day, 40-hour per week schedule. The state legislature is working on a bill this month that would reduce your typical week to only four days and you'll still only need to put in eight hours per day to receive the same pay. As a bonus, if your boss really needs you to work that "extra" eight hours per week that you're currently putting in, they'll have to pay you overtime. Doesn't that sound awesome? Probably, but your employers definitely aren't going to like it and the law of unintended consequences may be about to come knocking.
French Presidential Election: Incumbent Emmanuel Macron Will Face Off Against Marine Le Pen Again
If Macron wins he will likely not demolish Le Pen as he did in 2017. Le Pen is such a threat against Macron this year that the other candidates, except one, begged their supporters not to vote for her.
Brazilian army's Viagra order draws quips, scrutiny
The Brazilian military came in for stiff scrutiny Monday after a lawmaker revealed it had purchased Viagra pills for the troops, drawing a flurry of jokes on social media.
The war next door: Conflict in Mexico is displacing thousands
María Jesús was grilling tortillas. Patricia was frying pork ribs. Adriana was sipping a cup of tea to calm her nerves. For the Martínez sisters, that Friday was shaping up like most Fridays in their mountain village, the women preparing lunch in their simple homes as their husbands tended the fields.
Transgender killer who has changed from male to female now says she identifies as a baby and demands nappies, baby food and a dummy in her prison cell
Dubbed 'Hannibal Jr', Sophie Eastwood strangled her cellmate with shoelaces
Bipartisan group of US lawmakers arrive in Taiwan for a surprise visit
A group of US lawmakers made a surprise visit to Taiwan and met with Taiwanese President Tsai Ing-wen
U.K. to Send Illegal Immigrants to Rwanda
Marcus Garvey was once the face of the "Back to Africa" movement. It appears he's now been supplanted — by Boris Johnson, nonetheless.
Opinion
Hidden Assumptions in the Florida-Bill Debate
Democrats call the education legislation signed by Florida governor Ron DeSantis a "Don't Say Gay" bill. Republicans argue that it's geared toward protecting the innocence of younger students and parents' fundamental rights.
Is the Party Over?
The thing conservatives need to keep in mind: The Republican Party is not your ex. Neither is the conservative movement.
The 'Groomer' Accusation Is Counterproductive
"Groomer" has become the fashionable charge to level against anyone who opposes Florida's parental-rights bill. It's counterproductive. And not because it isn't super creepy to see so many liberals invested in ensuring prepubescent kids, trapped in state-run schools, are force-fed post-modern, pseudoscientific ideas about sexuality and transgenderism in direct contradiction of the wishes of their parents.
The Spirit of '76, Etc.
On receiving an additional prison sentence of nine years, Alexei Navalny, the Russian opposition leader, quoted a line from The Wire (an American TV series of the '00s). I lead with this in Impromptus today. I further talk about the Meijer family in Michigan. Standardized tests at MIT. Strange doings in politics. Bo Jackson. Hilary Hahn. And more.
Academic Freedom Is Threatened
Academic freedom (like many other aspects of freedom) is under attack in America. More and more, faculty members who don't perfectly exhibit "wokeness" find themselves in trouble — censored or even terminated.
Is radio in a second golden age? Here's what the first looked like.
On. Oct. 30, 1938, America was rocked by shocking news: Aliens had been spotted crash-landing outside Grover's Mill, N.J. Additional sightings were soon made across the Northeast, including reports of Martians unleashing poisonous gas on Manhattan and burning onlookers alive with ray guns. Periodically, the breathless news reports would be reduced to static.
Can Sinema Save the Democrats?
The party has an urgent need for independent thinking.
Are More Options Always a Good Thing? The Backfiring Effects of Academic Proliferation
According to the National Center for Education Statistics, the number of bachelor's degrees awarded in the US increased by 22 percent from 2010 (1.6 million) to 2019 (2.0 million). Likewise, master's degrees increased by 20 percent, while doctoral degrees increased by 18 percent. Moreover, many of these degrees are in new areas of study: there's been a 21 percent increase in the number of different degree or certificate programs available since 2012.
Democrats are sleepwalking into a Senate disaster
Business as usual will produce a huge GOP majority
From Trump Party to Trump Faction?
Former president Donald Trump looks likely to end up with a pretty mixed record of success for his endorsed 2022 candidates. His backing of Dr. Oz in Pennsylvania over this past weekend is only the latest example of Trump putting his weight behind an unserious candidate with a not-so-great chance of winning. His chosen candidate in the Georgia governor's race faces tough odds too, and in the Alabama U.S. Senate race Trump had to withdraw an endorsement when it became clear that his candidate was hopeless.
Our East German Universities
Stan Evans liked to joke that back in 1964, young conservatives had to get over the Goldwater defeat without grief counselors. This was no exaggeration in 2016, when administrators at campuses across the country rushed to comfort students (and many tearful faculty) the morning after Donald Trump's surprise victory, with long, lugubrious campus-wide emails "sharing the pain" of the campus community, and listing the emotional support resources the campus would make available for everyone to cope. This tableau was repeated after George Floyd's death in 2020, and after the modern-day Pearl Harbor, the January 6 "insurrection."
The Dem Midterm Wipeout Watch
No one should be counting on election returns until the votes are actually cast seven months from now, but it is hard to recall an election cycle in which the storm clouds gathered so thick against one party as they are right now for Democrats. So it looks like we'll need to start a series on this topic.
Note to State Legislators — It's Not Enough Just to Ban Affirmative Action
Some states have taken the commendable step of making racial preferences ("affirmative action") illegal in their public universities, but the forces that want to use higher education for political ends won't stop just because of such a law.
Another push for mandatory voting
The arrival of this column at the Los Angeles Times was probably inevitable. It promotes an idea that has been brought up many times over the years, either by supporters of a party that has just lost an election badly or one that fears they are about to be washed away in a "wave" election. We saw examples of this after the 2010 midterms and the project is now being batted around again. The idea in question is a proposal to make voting mandatory for all eligible people in America. (We used to say "citizens," but it's no longer limited to that because Democrats are already finding ways to allow illegal aliens to vote in places like New York City and they would love to extend it to everybody.) The column is from Mark Z. Barabak and he invokes the work of E.J. Dionne of the Washington Post and other opinionators from the Brookings Institution. And what is the rationale for instituting such a mandate? Well… several other countries do it, so why not?
Ross Douthat: The culture war over gender and how different people view it
By his own admission, Ross Douthat's latest piece on the culture war over transgender rights is written "in a studiously cautious style." While it may lack some rhetorical force and flourish it makes up for that by offering a clear way to understand the current debate that seems fair to various viewpoints.
Biden's Gaffes Are Becoming a Crisis
Do a president's words count, or not? If a president keeps making declarations that bear no relationship whatsoever to actual administration policy, he is at best irrelevant. But President Biden's many verbal slip-ups and ad-libs can be expected to enrage Vladimir Putin and make him redouble his efforts when the United States should be exerting effort in the other direction, to encourage Putin to de-escalate.
'A Pretty Face Can Hide an Evil Mind'
Say hello to 25-year old Courtney Clenney, aka "Courtney Tailor," who reportedly has more than a million followers on her OnlyFans account. "Gosh, Stacy," the reader asks, "what was she putting on her OnlyFans account that made her so popular?" Uh, adult entertainment, he said euphemistically, summarizing the results of his cursory investigation.
Is China Screwed?
Here are two videos where Peter Zeihan argues that China is screwed for many reasons, not least of which is demographics.