News of the Week for April 3rd, 2022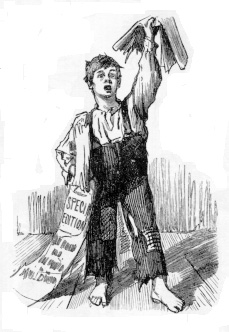 Riots & Revolution
Man Sentenced to Five Years for Trying to Burn Down Nashville City Hall During George Floyd Riot
Citizens identified Wesley Somers in video and pictures from his tattoos.
Trustee Ketanji Brown Jackson and the effects of divisive practices at Georgetown Day
Jackson stressed viewpoint diversity and mutual respect, saying "it's important for GDS and for schools today, to try to encourage students to get back to that," but the school has failed to do so during her tenure.
Biden's 'Equity Budget Mentions Term Over 100 Times
President Joe Biden's budget allocates billions of dollars toward advancing "equity" in dozens of government agencies, even as his administration attempts to sell it as a moderate proposal.
'Scary for the Legal Profession': Georgetown Upends Traditional Law School Lessons in New Woke Curriculum
Top law school says new approach will serve as model for 'others to follow'
Judge Prevents Syracuse (NY) Mayor From Removing Christopher Columbus Statue
Court: "Respondents have no legal right to alter the piece of art known as the Christopher Columbus Monument or remove same or any part of it from its present place on St. Mary's Circle, commonly known as Columbus Circle, in the City of Syracuse."
Corona Virus
21 States File Lawsuit Against CDC Mask Mandate For Public Transportation
The lawsuit raises some of the same issues as earlier successful challenges against the CDC's eviction moratorium. But, in this case, the federal government has a stronger legal rationale for its policies.
Gun Rights
California won't require parents with guns to tell schools
Even in California, home to some of the nation's strictest firearms laws, a bill requiring parents to tell school officials if they keep guns in the house went too far to move ahead in the Legislature.
Hide the Decline
Environment &
"Green Energy"
Soaring Costs of Energy in UK/Europe – A Video Interview with Dr. Benny Peiser of GWPF
Dr. Peiser should be familiar to many WUWT readers. He is of the Global Warming Policy Foundation and also of NetZeroWatch. He's touring the USA this week talking to legislators about the soaring cost of energy crisis going on in the UK and Europe as well as the shocking fact that The Green Party in the UK Germany has now endorsed a return to coal for power generation.
Solar energy explains fast yearly retreat of Antarctica's sea ice
In the Southern Hemisphere, the ice cover around Antarctica gradually expands from March to October each year. During this time the total ice area increases by 6 times to become larger than Russia. The sea ice then retreats at a faster pace, most dramatically around December, when Antarctica experiences constant daylight.
We need more lithium for EV batteries. Geothermal plants could be a source
The U.S. relies on lithium imports, and concerns about the global supply chain's security are rising. Geothermal power plants could potentially fill—and exceed—that demand.
Obamacare
Government in Healthcare
Suicide: Oregon Becomes America's Switzerland
And another "strict guideline to prevent abuse" bites the proverbial dust. Oregon has just eradicated the requirement — always weak, as Brittany Maynard proved by just moving there — that a patient accessing assisted suicide be a resident of the state.
War & Terror
Ukraine pleads for help, says Russia wants to split nation
Ukrainian President Volodymyr Zelenskyy accused the West of cowardice Sunday while another top official said Russia was trying to split the nation in two, like North and South Korea.
Roman Abramovich, Ukrainian negotiators poisoned in Kyiv talks – WSJ report
Russian-Israeli oligarch Roman Abramovich and the Ukrainian negotiating team were reportedly poisoned during talks in Ukraine in early March.
U.S. ambassador to Mexico: A Mexico-Russia relationship 'can never happen'
The U.S. ambassador to Mexico, Ken Salazar, is not pleased that members of three Mexican political parties established a Mexico-Russia friendship group. Salazar lit into them and said this is not the time to show support for Russia, given Putin's invasion into Ukraine.
Russian TV: Signing a treaty with Ukraine of any sort might mean the end of Russia
You can take this clip as good news or as bad news. Good news: If Russia's own propaganda outlets are warning that anything short of total conquest is a defeat, Putin is in trouble. His prestige at home might never recover if Kiev remains unoccupied with Zelensky in charge. Bad news: Precisely because all of that is true, Putin may insist on nothing less than total conquest. There won't be any peace deals or partitions, never mind what the Russian military implied on Friday. The Kremlin's in it to win it, however many lives that requires.
Biden's Defense-Spending Proposal
President Biden's budget request, released this morning, asks Congress for a combined $813 billion in defense spending for the next fiscal year—which, as the Wall Street Journal notes, is 4 percent larger than the defense budget approved by Congress for this year.
Putin :drastically" WITHDRAWING troops from Kyiv & other areas in latest sign Russia is LOSING Ukraine war
RUSSIA has said it is to "drastically reduce" forces near the Ukrainian capital Kyiv as its invasion continues to falter.
Ukraine appears to strike back for first time with missile hit on Russian military camp
Ukrainian forces may have struck back inside Russia on Tuesday with their first significant shelling.
Ukraine shelling causes huge explosions at Russian ammo depot in fresh blow to Putin
A huge blast was filmed in the city of Belgorod, close to the border and some reports indicate the Ukraine military may have struck the Russian arsenal
Ukraine: Irpin Mayor Says Town Is "Liberated," Others Say … Eh, Maybe
This is not the first time Mayor Markushyn has claimed this, however. He said the same thing a week ago, but his pronouncement was followed by a week of fierce fighting in Irpin. According to the New York Times, other sources say there may still be Russian troops holed up in Irpin, and the Ukrainian forces will have to do a house-by-house search to clear the town. At any rate, Irpin is the closest the Russians have come to Kyiv, and if they've been driven out of there, the remainder of the Russian advance force would be hunkered down in Hostomel and Bucha. And this gets us to what that map is about: In order to supply their troops in the vicinity of Bucha, the Russians must be able to send convoys of trucks from Belarus via Ivanik and, while their are alternative routes available, the crossroads town of Borodyanka is crucial to this Russian supply line. Ever since last week, when some observers began to speak of the Russians around Bucha being trapped in a "pocket," I've been searching for news of fighting near Borodyanka, with little success.
The Air Force wants more $ for hypersonic missiles. Biden agrees.
When Russia claimed to have launched a hypersonic missile at Ukraine, destroying an ammunition stockpile located under a building, the defense industry definitely took notice. There were some initial questions raised as to whether or not it truly was the first use of a real hypersonic weapon in combat, but Joe Biden later came out and confirmed that our military agreed that they had managed the feat. Given the number of other countries who are working on similar programs, the Air Force is asking for some significant funding for our own hypersonic missile program in the next budget. And the President quickly agreed that we need to be investing more in the program. But the Air Force isn't actually ready to spend that money yet for several complicated reasons.
Oops: Did Biden accidentally reveal that U.S. troops are training Ukrainians in Poland?
Gotta phrase the headline as a question because it's often hard to tell if Biden meant what he said, meant something different but expressed it awkwardly, or is … confused about what's going on.
Putin reportedly drafting a huge number of new conscripts
I'm positive that someone recently told us that Vladimir Putin was "pulling out" of large sections of Ukraine to concentrate his efforts in the Donbas region. That wouldn't have been as good as a total withdrawal, but it would at least be better than nothing and possibly bring some relief to the citizens of Kyiv and other western cities. But was the story really true? The fact that Kyiv is still being shelled on a regular basis certainly doesn't make it sound that way. And then there is this new report making the rounds today. Putin has allegedly signed an order authorizing the conscription of 135,000 new recruits for the Russian military. That's a lot of manpower for a campaign that is allegedly winding down, wouldn't you say? And even if he finds that many people willing to put on a uniform and march off to Ukraine, will they even obey their orders when they get there?
Russia in Broad Retreat From Kyiv, Seeking to Regroup From Battering
The Russian forces, intent on overwhelming Kyiv with tanks and artillery when the war started, retreated under fire across a broad front by Saturday, leaving behind them dead soldiers and burned vehicles, according to witnesses, Ukrainian officials, satellite images and military analysts.
Ukraine Updates: Retreating Russian Army Booby-Trapping Homes, Corpses Says President Zelensky
"They are mining the whole territory, they are mining homes, mining equipment, even the bodies of people who were killed."
Ukrainian troops around Kiev horrified by what retreating Russians left behind
Joe Biden is wrong about many things, but not everything.
That's Putin celebrating the Day of State Security Worker. Indeed, the domination of State Security "the new nobility" over all other institutions is a particular feature of Putin's regime.
Which hadn't been the case in USSR. State security rule is the major innovation of Putin
The war in Ukraine may have only just begun
Campaign Diary: Russia is playing a long game and tapping into its Soviet past
Ukraine Updates: Mass Graves, Executed Civilians Uncovered as Russian Troops Retreat From Kyiv
German Foreign Minister accuses Russia of "war crimes" amid reports of mass grave, executions in Kyiv suburb.
Russian Invaders Retreat From Kyiv
The key town of Borodyanka, 45 miles northwest of Kyiv, is now back in Ukrainian hands, after Russian forces retreated from the areas west of Ukraine's capital, including Bucha
National
Judge finds Trump 'more likely than not' committed felony obstruction in effort to overturn election
The judge said Trump's former lawyer John Eastman must turn over documents.
NJ middle school teaches 7th graders about trans hormone therapy
Parents of students at a middle school in Kinnelon, N.J. were recently shocked to learn that their children had been shown a video of a transgender adult injecting testosterone and talking about their experience over a ten-year period. The video was shown in the childrens' social studies class, indicating that social studies has certainly changed a lot since I took those classes back in the day. The fact that the parents were not notified in advance caused many of them to contact the school or go down in person to ask questions. They later learned that the subject of the film, Aydian Dowling, was scheduled to speak at a school-wide assembly, though the parents were given the opportunity to opt out for that event. School officials admitted the parents should have also had the chance to opt out of the video presentation.
Why U.S. Population Growth Is Collapsing
A country grows or shrinks in three ways.
Socialists' protest to 'FREE KARL MARX' falls flat as conservative students hold counter-protest
The Young Democratic Socialists of America (YDSA) chapter at the University of Florida (UF) held a protest on Mar. 28 in favor of reinstating the Karl Marx Study Room in Library West on campus.
A Different Sort of Free-Speech Problem on Campus
We hear frequently about the hostility to freedom of speech on our campuses these days — people being prevented from speaking because an academic mob has decided that their ideas are "offensive."
Law Professors Should Be Alarmed by the Arguments from the January 6 Committee
Judge David Carter's decision on the January 6 committee's efforts to subpoena John Eastman's communications is attracting a lot of buzz for accepting the committee's arguments about the crime-fraud exception to the attorney-client and work-product privileges; more on that later. We should not, however, pass over some of the alarming arguments made by the committee, which troubled Judge Carter in their sweeping implications. Law professors who counsel clients and make court appearances should pay particular note.
Florida Kindergarten Teacher Upset Because He Thinks He Can't Talk About His Love Life With Students
Why are you so eager to discuss your private life with kids? I taught high school and my bosses discouraged us from talking about our private life with students.
Collins to back Jackson for Supreme Court
Sen. Susan Collins (Maine) on Wednesday said she would support Ketanji Brown Jackson's nomination to the Supreme Court, becoming the first Republican to back her confirmation.
'OK, Groomer': Democrats Go All-In on Promoting LGBTQ to Young Children
As a midterm campaign platform, I'm not sure Democrats have a winning issue with the "Drag Queen Story Hour" agenda, which is essentially how they've reacted since Florida passed its Parental Rights in Education bill. Deliberately misrepresenting the bill with the "Don't Say Gay" slogan, Democrats at the same time insist that public school teachers have a right — nay, a duty — to indoctrinate children with pro-LGBTQ ideology.
Study: Helium leaking from Earth's core hints planet formed inside a solar nebula
A rare isotope of helium gas is leaking from the Earth's core, which suggests the planet formed inside a solar nebula, according to a study published Monday in AGU Geochemistry, Geophysics, Geosystems.
AG: Chicago broke the law by hiding public records of racism allegations
An odd turn of events comes to us out of City Hall in Chicago this week. Back on the campaign trail, when Lori Lightfoot was running to become the next mayor of the Windy City, she had a consistent theme. She frequently used the slogan, "bringing in the light." As mayor, she said, she would have a mandate to "clean up a broken and corrupt political machine" at City Hall. During more than one debate she took a page from Joe Biden's playbook and promised she "would make city government much more transparent and accountable for sure."
In 1986, the Government Made a Terrifying Fake TV Report About a Nuclear Attack on U.S. City
Those of us of a certain age — older than 65 — remember being taught to "duck and cover" in the event that nuclear bombs began to fall from the sky. Once you saw the bright light in the sky, you were supposed to duck your body and cover your head to protect yourself from the couple of hundred tons of concrete that were falling on you.
Disney exposed: Leaked videos show officials pushing LGBT agenda, saying DeSantis wants to 'erase' gay kids
Disney has openly criticized Florida's controversial parental rights law
High School Biology Teacher Says Biological Sex Can Be Easily Changed, Tells Students Not To Use 'Gendered Terms'
A Massachusetts high school biology teacher taught students that biological sex is fluid and easily changed, encouraging them to stop using "gendered terms" that marginalize groups who have been "persistently discriminated against," according to a report from Parents Defending Education (PDE)
McCarthy rips Cawthorn: He told me his story about orgies and coke was exaggerated
At this point, the most amusing thing about Madison Cawthorn's tales of cocaine and sex parties in D.C. is watching how eagerly his colleagues are piling on him over it. I don't think that's a matter of pure indignation either. I suspect there's more to it.
Is Biden Panicking?
Even the Biden White House is capable of readings the polls, and all of the recent surveys show that Americans are hopping mad about high gasoline prices, and are blaming Biden for it. The Putin excuse isn't working, nor are Americans flocking to buy electric cars.
School nurse suspended after revealing young children on puberty blockers
If anyone thinks that this particular debate involving both transgender policy and medical procedures is going away any time soon, allow me to assure you that it isn't. The latest tale of this type comes to us from the Richard J Kinsella Magnet School in Hartford, Connecticut. A school nurse by the name of Kathleen Cataford who was working there was discovered to have answered some questions about the school from inquiring parents on Facebook. Part of the information she revealed about her school was that there were a number of children who were identified as being "non-binary" and at least one 11-year-old female student was on puberty blockers. She claimed that in many cases, the children's parents were unaware of their child's "non-binary" status and the information was being deliberately withheld from them. She further described the school administration as being "gender confused."
Disney Employee: Cast Members Who Support Parental Rights 'Far Outnumber Those' Protesting It
Employees wrote, "TWDC has fostered an environment of fear that any employee who does not toe the line will be exposed and dismissed."
Disney Exec Admits Implementing 'Not-at-All-Secret Gay Agenda' in Children's Programming
"Last summer we removed all of the gendered greetings in relationship to our live spiels. So we no longer say, 'Ladies and gentlemen, boys and girls.' We — we've trained — we've provided training for all of our — our cast members in relationship to that. So now they know it's 'Hello, everyone,' or 'Hello, friends.'"
Washington State School District Passes Policy To Dole Out Different Punishments Based On Race. For Real.
The Clover Park School District outside of Tacoma has passed a policy that would encourage teachers to consider factors like race when doling out punishments for students.
From Rhode Island to Utah, these state lawmakers are introducing legislation to keep men out of women's sports
A number of states have proposed legislation to prohibit biological men from competing in women's sports.
Biden Admin Endorses Puberty Blockers, Hormone Therapy, Gender-Affirming Surgeries in Children
As a female who thought for the longest time she was a male trapped in a female body this is scary because most happens during puberty when your body is still developing.
Oklahoma Gov. Stitt Signs Law Banning Biological Males From Female Sports in High School and College
"When it comes to sports and athletics, girls should compete against girls. Boys should compete against boys. And let's be very clear: That's all this bill says."
Apple Reportedly Working With Lobbyists to Stop Parental Rights Bills in Multiple States
"Apple executives have encouraged other large companies to publicly oppose the legislation, arguing that it promotes discrimination and threatens to harm LGBTQ youth."
Leaked documents show how teachers recruit students, form gay and transgender clubs in schools
Imagine a scenario in which your child comes home from school and tells you that they now identify as "pansexual." Or, while telling you about the school day, your child mentions that he or she was told he or she was gay based on a test a teacher gave them. Or you discover he or she was recruited by a teacher to lead a gay and transgender student club but was instructed not to tell any parents because "what happens in the student club, stays in the club." These are the alarming contents of a packet distributed by the California Teachers Association regarding the formation of gay and transgender clubs in schools.
Short Circuit: A Roundup of Recent Federal Court Decisions
Acts of state, hedonic damages, and bang-bang commands.
Fourth Circuit Stays Trial Court Ruling Against Racial Balancing Policy Discriminating Against Asian Applicants to Prominent Virginia Public School
The stay may signal that the federal appellate court will ultimately uphold the school's policy.
Judge Throws Out NY State's Democrat Gerrymandered Congressional Map "Unconstitutionally Drawn With Political Bias"
Sets April 11 as deadline to submit a new map, or the Judge will appoint an expert to do so: "The court finds by clear evidence and beyond a reasonable doubt that the congressional map was unconstitutionally drawn with political bias…."
State-Sponsored Discrimination: One Step Back, One Step Forward
Back in February we reported here on the federal district court ruling that the new "diversity" admissions process for the elite Thomas Jefferson High School in Alexandria, Virginia, had illegally discriminated against Asians. (Who do they think they are—Harvard?)
Judge Rules California Diversity Mandate for Corporations Is Unconstitutional
A California judge ruled that the state's diversity law requiring corporations to have racial minorities or members of the LGBTQ+ community serve on their board of directors was unconstitutional.
Economy & Taxes
A Recession Warning Sign? Part of U.S. Yield Curve Inverts for First Time Since 2006
Treasuries slumped anew to send a widely-watched part of the U.S. yield curve to its first inversion in 16 years. The curve is flattening as investors bet the Federal Reserve will tighten policy rapidly enough to risk a sustained slowdown in growth.
A World That's More Expensive Is Starting to Destroy Demand
Prices for some of the world's most pivotal products – foods, fuels, plastics, metals – are spiking beyond what many buyers can afford. That's forcing consumers to cut back and, if the trend grows, may tip economies already buffeted by pandemic and war back into recession.
El-Erian warns of 'cost of living crisis,' says Fed rate hikes could cause recession
Economist Mohamed El-Erian warned that the Fed's efforts to combat inflation could tip the economy into recession.
American Consumers Are Starting to Hit Their Breaking Point
Signs are emerging that the resilience of American consumers is rapidly waning, potentially undermining one of the few remaining pillars supporting the bull market in equities.
Biden Budget Proposes Billionaires Pay 20 Percent of Income in Taxes
Multimillionaires and billionaires would face at least a 20 percent tax rate under the new budget proposed to Congress on Monday by the Biden administration, and is projected to generate hundreds of millions of dollars for the federal government.
America's 10 richest people — including Elon Musk and Jeff Bezos — would pay up to $215 billion in taxes on unrealized stock gains under Biden's new plan. They currently pay next to nothing.
On Monday, President Joe Biden introduced a new proposal for a minimum tax on billionaires. Unrealized capital gains — the value that assets like stocks accrue before they're sold — would be taxed.
Today's Joke Is Tomorrow's Leftist Orthodoxy
Gotta love these people: expanded bus subsidies and more market regulations like rent control.
Easter bunny battered by candy business inflation
Americans face a real candy crush this Easter. Soaring costs of raw materials such as milk, sugar and cocoa, and a shortage of aluminum used to make wrappers, have sparked a surge in the cost of candy, making it more expensive than ever for the Easter Bunny to fill baskets on April 17.
The states have too much money and they're going to waste it
This is probably not the headline you were expecting to see this morning. Normally, most of the states in America are engaged in partisan budget battles because they don't have enough money. Since when do they have "too much" cash floating around? As Edward McCaffery points out in an op-ed piece for CNN, this is indeed an unusual situation, but it's really happening. Many states are sitting on budget excesses caused by huge federal COVID relief payments that they clearly didn't entirely need, a reopened, recovering economy, and, ironically, inflation. (When prices rise, states with a sales tax take in more revenue.) So the question now is… what will they do with it?
What Shanghai Lockdowns Could Mean for Supply Chains
Shanghai is locking down as Covid cases rise. The measures are expected to be the most extensive lockdown in China since the Wuhan lockdowns over two years ago. Chinese authorities have ordered nonessential businesses and transportation to shut down at least until next week.
Playing Politics with Other People's Retirements (Chicago Edition)
Chicago, playing politics with pension funds.
It's the Inflation, Stupid
The new NBC News poll confirms that Biden is getting no bump — he's at flat 40 percent approval — and it's inflation that's destroying his presidency
Larry Summers: 'the situation continues to resemble the 1970s'
Former Treasury Secretary Larry Summers has been saying for quite a while now that inflation was coming and that it would not be transitory. Last October the consensus seemed to be that inflation was largely the result of supply chain issues which would get worked out fairly quickly once the pandemic was behind us. So, for instance, Goldman Sachs predicted higher inflation in 2022 which would drop back down to around 2 percent by 2023. But even then there were growing signs that wasn't the case.
Germany close to gas rationing as it activates emergency fuel plan
Fears of a showdown with Putin have led the economic minister to form a crisis team and encourage consumers to reduce consumption
Manchin Says No to Biden's 'Billionaire' Tax
Well, it was fun while it lasted. Senator Joe Manchin (D., W.Va.) told the Hill that he won't be supporting President Biden's plan, announced yesterday, to tax unrealized capital gains on people whose net worth is over $100 million. His reasoning is straightforward and spot-on: "You can't tax something that's not earned," he said.
Never Change, BlackRock
BlackRock, as anyone who has been following the way that it has been throwing its considerable weight around over climate change knows, is managed by a team that believes that it knows what's best for us all.
International
Kaliningrad: The curious case of Vladimir Putin's piece of EU territory
The Russian region, disconnected from the motherland and deep in EU territory, is both an asset and a vulnerability for the Kremlin. PAUL KNOTT tells the story of one of the continent's most intriguing places, where geography and history collide
The Scottish Government Just Prosecuted a Man for Sending a Rude Tweet
I just checked in on Britain to see how it's doing, and . . . yep, its government officials are prosecuting people for bad tweets again
Four Indigenous people killed in 'clash' with Venezuelan military over WiFi
In the depths of the Amazon jungle, a dispute over WiFi turned deadly earlier this month when four Yanomami were killed in what the government is calling a "clash" between the Indigenous group and Venezuelan soldiers.
China building Communist Party training school in Metaverse – says other VR is boring
The metaverse will be used in China for the first time at the state level as party authorities try to reinforce cadets' allegiance to the Communist Party using virtual reality
Court rules Pan American Health Organization must face lawsuit by Cuban doctors for human trafficking
Lawyers for the Pan American Health Organization (PAHO) did their best to escape responsibility for the organization's role in the trafficking of enslaved Cuban doctors by claiming immunity from lawsuits, but a three-judge panel from the DC Circuit Court of Appeals unanimously voted against the specious claim.
Macron's Lead Over Le Pen Narrows
Emmanuel Macron would win the first round of France's presidential election this month, but his lead over far-right candidate Marine Le Pen continued to narrow, according to the latest daily poll.
EU draft law adds security checks to all crypto transactions
The European Parliament has taken the first steps for new legislation against money-laundering that covers cryptocurrency transactions, which are an important part of illicit activities today.
Russia's Site-Blocking System Isn't Performing & Could Even Collapse
Russia's site-blocking systems aimed at restricting access to copyrighted content and anything else deemed undesirable are not performing to the standards the government demands. Blocking access to internet resources requires lots of hardware but due to sanctions, there are fears in Russia that a breakdown in systems operations may be just months away.
Opinion
What If the U.S. Really Did Want Regime Change in Russia?
Imagine, for a moment, that President Biden meant what he said when he blurted out, "For God's sake, this man cannot remain in power!"
Freedom of Speech and the Heckler's Veto
The recent article written by Burt Likko spends thousands of words making the case that some views are not worthy of public discussion or debate. As a fiscal libertarian of the Hayekian persuasion who agrees with free speech absolutism as a general moral principle, I got visibly angry; I grimaced while reading it. These thousands of words all danced around an argument used against his train of thought without him even deeming it necessary to mention it: The Heckler's Veto.
If You Really Want Broad-Based Prosperity, Dismantle the Regulatory State
Remember all the blather from Hillary Clinton and other statist politicians on how they will create "an economy that works for everyone" if put in power? Actually, that is a worthy goal, but the way to go about it is not through ever-increasing government control, but by doing the exact opposite.
Who Will Defend Women?
There is absolutely no reason for a free, educated people to accept the concerted progressive efforts to distort objective reality. And yet, one by one, our major media and political organizations have been bullied and captured by transgender ideologies.
Democrats only have themselves to blame for the rise of Ron DeSantis
The mercurial rise of Ron DeSantis is the Democrats' fault. I say this with gratitude, not regret. Absent some catastrophe, DeSantis is going to win a second term as governor of Florida this coming November and, after that, he has a fair shot of being president. This is partly because he has done an excellent job for his state. It's also because he was unusually lucky in his enemies.