News of the Week for Feb. 20th, 2022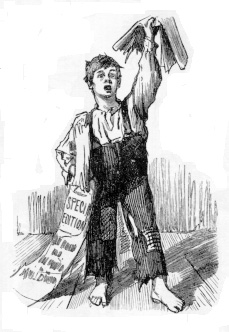 Riots & Revolution
Inside the bizarre hellworld of Minneapolis: Andy Brehm brings the news
I wrote about the riots on Lake Street in Minneapolis this past Friday night here over the weekend. The Star Tribune hasn't reported or editorialized on the riots. Instead they have published a brief op-ed column by Andy Brehm. Andy is a corporate attorney and former press secretary to then Senator Norm Coleman. To top it off, Andy lives in St. Paul.
BLM Louisville posts $100,000 bail for activist who … tried to assassinate Democratic mayoral candidate
Reasonable minds can differ, I guess, but if I had 100 large lying around earmarked for bailing out criminal suspects, I'd probably start with the nonviolent offenders. Not the would-be assassins charged with attempted murder.
Corona Virus
Youngkin: "I'm Asking You as a Friend, and as a Neighbor, Please Get the Vaccine."
Virginia governor Glenn Youngkin will probably never please either anti-vaxxers or those who want vaccine mandates… and that's probably why I like his new public service announcement.
Disaster? Republicans and independents now say schools shouldn't be allowed to mandate any vaccines
When you demonize a particular vaccine and frame your arguments against it broadly, in terms of freedom, rather than narrowly, pertaining to that specific vaccine, you're destined to steer people towards questioning vaccine mandates of all stripes. "If it's wrong to demand that my child get a COVID vaccine as a condition of attending school, why isn't it also wrong to demand that they get vaccinated against measles or mumps?"
Overrun Hong Kong hospitals forced to leave Covid patients on beds in car parks
Omicron cases in Hong Kong have surged as the government failed to execute their "Covid zero" plan during the Lunar New Year holiday, with the worst number of daily cases since pandemic
Suspect attacks Seattle bartender after being asked for COVID vaccine proof, police say
A bartender was badly slashed across her face after she asked a customer to show his vaccination card.
Randomized clinical trial: Ivermectin didn't reduce risk of severe illness from COVID
Which widely available drug will end up being being touted as the next COVID miracle cure among anti-vaxxers now that hydroxychloroquine and ivermectin have fallen by the wayside?
The Queen tests positive for Covid
The monarch is experiencing "mild cold-like symptoms" but expects to continue "light duties" at Windsor over the coming week, the palace said.
Gun Rights
Gun Control Activist Attempts to Shoot Louisville Mayoral Candidate
You couldn't make it up.
Sandy Hook Families, Gun Manufacturer Remington Reach $73 Million Settlement
The families of nine victims of the 2012 Sandy Hook shooting that saw 20 children and six teachers murdered at an elementary school in Connecticut have reached a settlement with gun manufacturer Remington.
Court rules against Philadelphia lost-gun reporting law
A Pennsylvania court is stopping a Philadelphia ordinance that requires gun owners to tell police when a firearm has been lost or stolen.
Analysis: Why did Remington Agree to Pay $73 Million to the Sandy Hook Families?
The remnants of Remington Outdoors Company (ROC) reached an unprecedented $73 million settlement with victims of the 2012 Sandy Hook massacre. Given the dubious nature of the argument Remington was liable for the attack; the question is, why did it settle?
Hide the Decline
Environment &
"Green Energy"
France ramps up nuclear power after realizing the lights are going out
Most of the news coming out of France these days has been dealing with Emmanuel Macron's efforts to singlehandedly negotiate a deal with Vladimir Putin over the situation in Ukraine. But at the end of last week, there was another development that didn't generate many headlines, though it probably should have. On Thursday, Macron announced that his country was going to aggressively step up construction of new nuclear power plants, adding at least six new facilities in the next thirty years. This is being done in part because of France's commitment to the greenhouse gas limits set forth in the so-called Paris Climate Accords. But receiving far less coverage in the media is the fact that parts of Europe that have shut down coal and oil power plants in favor of wind and solar energy have been seeing blackouts when the energy grid simply doesn't have enough juice to cover all of their needs.
Why Is the U.S. Still Importing So Much Russian Oil and Petroleum Products?
Here's a flashing neon sign that U.S. energy policy has gone terribly, terribly wrong. Throughout 2021, the U.S. has imported 12 million to 26 million barrels of crude oil and petroleum products per month from Russia — that same country we keep enacting new sanctions on, in an effort to deter Vladimir Putin's territorial ambitions. The most recent month from the Energy Information Agency's figures is November 2021, at 17.8 million barrels. Last spring, imports of Russian oil hit the highest level in a decade; in August, Russia became the second-highest exporter of oil to the United States. Think that might be a reason Putin feels so confident?
Is Europe's Nuclear Phaseout Starting to Phase Out?
France re-ups aggressive fission policy; Poland and Romania expand theirs; EU frameworks will treat some nukes as sustainable
UC-Berkeley Gets Mugged by Environmentalists
The old saw about a conservative being a liberal who has been mugged is a variant on Conquest's First Law. Something similar is now happening to the University of California at Berkeley. One would think that Berkeley, of all institutions, cannot be outflanked from the Left, but in California, eventually, the bill for leftism comes to everyone. In this case, the state's oppressive regime of environmental regulation is threatening Berkeley's enrollment
The Biden Administration is going postal
The Biden Administration is working overtime to reverse a contract let to Wisconsin-based Oshkosh Defense Corp. to manufacture mail trucks for the U.S. Post Office (USPS) to meet the standards of its Next Generation Delivery Vehicle (NGDV) program. The problem? The Oshkosh fleet will not be all-electric. The Oshkosh-built trucks can be fitted with both gasoline and electric drive trains. And the Biden Administration, which is committed to an all-electric federal vehicle fleet, is putting on the heat. After all, mail trucks comprise fully a third of all federal vehicles.
In 3 states that have closed nuclear power plants, CO2 emissions are up
This isn't exactly a new story but today Politico notes that blue states that have recently shuttered nuclear power plants are now producing more CO2 emissions at a time when elected officials in those states keep talking about the need to battle climate change.
Latest From the Dreamworld of Green Energy
A core axiom of "green energy" is that it is actually cheaper than fossil fuels, because "the wind and sunlight are free." The Rocky Mountain Institute argues with a straight face that "the faster the world deploys renewables, the more money we will save in energy costs." Tell that to Denmark, which generates half its electricity from wind power, but has the second highest electricity rates in Europe. Or California, with its pedal-to-the-(wind and solar)-metal drive for green energy that has delivered retail electricity rates twice as high as neighboring states. In fact I am unaware of any jurisdiction that has deployed a large amount of renewables and experienced a decline in costs.
Obamacare
Government in Healthcare
Opponents of Critical Race Theory in Health Care Denigrated as "White Supremacists" in Medical Journal
The public's respect for establishment medicine is being destroyed by the sector's own leaders. Leading that charge into the trust abyss are the editors and opinion writers of venerable publications, most particularly, the New England Journal of Medicine.
War & Terror
Belgian Government Warns about Risk of Espionage from Xiaomi Products
Belgium warned that products from Xiaomi, the popular Chinese smartphone manufacturer, could play a role in Chinese espionage efforts. In a statement to a Belgian lawmaker today, the country's Justice Ministry warned that there is "at least a risk of undesirable data transfer to the Chinese authorities, and therefore espionage."
Ukraine: Maybe we just won't join NATO. Also Ukraine: Nevermind. Russia is attacking on Wednesday
This is one of the faster-evolving developments in the entire Russia-Ukraine saga. Just this morning, Ed was covering a reported conversation inside the Russian government where their Foreign Minister, Sergei Lavrov, was advising Vladimir Putin to hold off on invading Ukraine while there was still some wiggle room for a diplomatic resolution. My immediate response to that news was to think, 'why would the Foreign Minister be advising his boss to "hold off" on something his boss continues to swear isn't going to happen?' But perhaps that's a tale for another day. In the meantime, on Sunday we learned that the Ukrainians were considering the possibility of offering to abandon their hopes of joining NATO if that would calm Putin down sufficiently and avert an invasion. But by this morning, that possibility seemed to have been pulled off the table and the Ukrainian president was not about to abandon his dream of joining, no matter how unlikely it might be in the near future.
Who's Wagging Whose Dog?
What follows is pure speculation, but I have had a sneaking suspicion for a while that the Ukraine crisis is ready-made for an international "solution" that benefits a number of leaders politically while avoiding any serious down-side. Like a war, for example.
Ukraine: Finlandization or Belarusification?
There has been some talk about Finlandization (something I discussed in a recent post) as a route to a peaceful resolution to the crisis that Putin has created over Ukraine.
National
Maryland Legislature Considers Creating "Advisory Council" to Collect Data on Homeschoolers
If we have learned anything about left-wing cultural revolutionaries over the past few years and decades, it's that they insist that all conform to their view of "diversity."
Arizona Legislators Propose Communist-Style "Community Schools"
A twentieth-century Russian communist said, "Children, like soft wax, are very malleable…We must rescue children from the harmful influence of the family… From the earliest days of their little lives, they must find themselves under the beneficent influence of Communist schools… To oblige the mother to give her child to the Soviet state—that is our task."
"Antiracist Audit" Reassures Parents That School District "Does Not Teach Or Promote Critical Race Theory"
Maryland's largest school district plans to issue an "antiracist" survey to students to 'address racial barriers' in the school district, according to an announcement from the district superintendent.
Judge rules in favor of NY Times while jury is still deliberating
The judge overseeing Sarah Palin's libel trial against the NY Times has announced that he is dismissing her case even as the jury is now deliberating.
Jeffrey Epstein victim lawsuit against Prince Andrew settled "in principle," court filing says
A lawsuit that accuses Britain's Prince Andrew of sexually assaulting an underage girl while she was under the control of sex criminal Jeffrey Epstein and his procurer Ghislaine Maxwell has been settled out of court "in principle."
2020 Democrat Candidates Visit New Hampshire Again Despite Biden's Claim He's Running in 2024
"Sen. Amy Klobuchar of Minnesota early next month will become the latest alum of the 2020 Democratic presidential nomination race to return to New Hampshire, the state that for a century has held the first primary in the country in the race for the White House."
Woke Books From Scholastic Press Are Polluting Our Schools and Homes
The fight against schools indoctrinating kids with critical race theory and radical gender theory has become very public and was even consequential in the Virginia gubernatorial election last year, but if we really want to stop this indoctrination, we have to go to the source of much of the indoctrination. And believe it or not, that happens to be the celebrated children's book publisher, Scholastic Press, which is the only children's book publisher that works with the schools. This monopoly gives them huge influence over our kids.
Transgender Ideology Infiltrates Family Law
Abigail Shrier has an excellent — and chilling — article in City Journal about how transgender ideology has infiltrated family law. It tells the story of Ted Hudacko, whose parental rights were terminated after he tried to put the brakes on his 16-year-old son's gender transition.
Child Custody's Gender Gauntlet
Transgender ideology has already achieved a powerful hold on our court system—and parents and children are paying the price.
Uh oh. New poll of Californians shows Gavin Newsom is in (more) trouble
I wonder if California Governor Gavin Newsom's recent mask hypocrisy during the NFL playoffs and the Super Bowl has anything to do with today's headline? No matter the reasons, a new poll conducted by UC Berkeley and the Los Angeles Times has nothing but bad news for Newsom. Up until the beginning of winter, despite Newsom's inept handling of the pandemic and other failures in leadership (not to mention barely surviving a recall election), he had managed to keep his head above water and enjoy a reasonable level of support with the voters. Now, however, those days appear to be over. Newsom is underwater in nearly every category you can name. And it doesn't appear as if better times are just around the corner, particularly in the opinion of a majority of the state's residents.
UC Berkeley facing a big challenge over housing and homelessness
Homelessness is up all over the Bay Area. In 2019 a single day count of homeless people found the numbers were up a striking 43% in Alameda County which is home to UC Berkeley. About a month after those figures were revealed, a group called Save Berkeley's Neighborhoods filed a lawsuit seeking to force the school to build more student housing.
The San Francisco rape victim DNA database debacle
The San Francisco Police Department is being accused of improperly accessing a DNA database to identify suspects in criminal investigations. The database in question is comprised of samples taken from victims of rape and sexual assault, making it a very sensitive issue. San Francisco District Attorney Chesa Boudin is quite irate about this and wants the practice to be stopped immediately. We've covered Boudin quite a bit here and almost never for anything that he's done well in his job, but in this case, he just may have a point.
Per Civiqs, Joe Biden Is Under 50 Percent in Every Single State
Civiqs has Joe Biden's approval rating underwater with voters in all but four states: Hawaii, Maryland, Massachusetts, and Vermont. In none of those four states does Biden's approval rating hit 50 percent.
R.I.P., P. J. O'Rourke
My generation's funniest, most incisive and irreverent writer, a true lover of American liberty and the good life, P. J. O'Rourke has reportedly passed away.
Per Civiqs, Joe Biden Is Under 50 Percent in Every Single State
Civiqs has Joe Biden's approval rating underwater with voters in all but four states: Hawaii, Maryland, Massachusetts, and Vermont. In none of those four states does Biden's approval rating hit 50 percent.
House Probe of Jan. 6 Capitol Riot Subpoenas Arizona GOP Leader Kelli Ward, 5 Others Over "Alternate Electors"
The other subpoenas were issued to GOP State Sen. Doug Mastriano of Pennsylvania; Michael Roman and Gary Michael Brown, who led Election Day operations for Trump's 2020 campaign; Michigan GOP Chair Laura Cox; and Arizona State Representative Mark Finchem.
"Egregiously Incompetent": San Francisco Residents Recall Three School Board Members
"We faced the hardest time of our entire lives as parents and as students in public schools and this Board of Education focused on issues that weren't about dealing with the immediate crisis of the day…"
Does a Teacher Have a Right to Refuse to Call a Girl a Boy? Virginia's Supreme Court May Decide
A Virginia teacher was fired for refusing to call a girl a boy. Now, the state's Supreme Court has the opportunity to decide whether a local school board violated the teacher's legal rights.
LA Elites Are Turning on D.A. George Gascón
If you are a high-profile leftist and even the Tinseltown glitterati are turning on you, either the nation is slowly changing or you are so mind-numbingly awful at your job or so co-opted that even the people who would normally back you are now calling for your ouster.
San Francisco manages to recall embarrassing School Board members
As we discussed last week, yesterday was the date of the recall election in San Francisco that would decide the fate of three of the members of the city's School Board, a subject of perpetual embarrassment for the people in the community. Only three of the members of the board (including the president) had served long enough to be eligible for a recall under state law, but they had been fighting tooth and claw to hang onto their jobs. They tried to portray the effort as a "right-wing power grab." (A suggestion that both of the remaining Republicans in San Francisco guffawed at.) Those efforts came to naught and the New York Post reports this morning that all three of them were recalled by an "overwhelming" majority of the voters.
Woman cured of HIV after stem cell transplant
The new approach may make the treatment available to more people without the need for antiretroviral therapy.
A bill of rights for cats and dogs? California lawmakers are considering one
Americans enjoy a Bill of Rights, and soon California pets could as well. A California lawmaker has introduced a bill that would enshrine a dog and cat bill of rights into state law, requiring every animal shelter and animal rescue group to post a copy of said rights on their premises.
Scientists Make Breakthrough in Warping Time at Smallest Scale Ever
Scientists were able to measure time dilation at a distance of just a millimeter, about the width of a pencil tip.
Las Vegas Sun: Republicans must answer for assassination attempt by, um … Louisville BLM activist?
There are hot takes, and then there are Las Vegas Sun hot takes. Police identified the shooter in an attempted assassination of a Louisville mayoral candidate as Quintez Brown, a well-known political activist and columnist in town. Brown had started a campaign for a different office on a platform of pan-African revolution and hardline socialist principles, similar to a long track record of progressive activism as a regular columnist at the Louisville Courier Journal.
Recalled SF school board member: 'I'm proud to be on the right side of history'
Tuesday, voters in San Francisco chose to recall all three of the school board members whose fate was put before them. The reasons for that decision seem pretty clear. During the worst disruption to schooling in recent history, the board members busied themselves with renaming schools, covering murals, ending competitive admissions at a top high school and generally making race the focus of their activities. They did this while a) schools remained closed and b) leading the district toward an economic collapse that required state intervention to correct.
Feinstein's approval rating now so far underwater she may drown
The mood of voters in California is definitely souring as we head toward the midterm elections this November. We already learned that a strong majority of the state's residents believe that California is on the wrong track and an equally large majority disapprove of Governor Gavin Newsom's performance. But the lack of joy is clearly spreading around to other once-popular elected officials. A new poll from Berkeley indicates that Senator Dianne Feinstein's support has cratered to levels never seen since she first took office in 1992. And Vice President Kamala Harris is also far underwater in her home state. How much more of this can the Democrats survive in the Golden State?
Top GOP strategist: If Trump doesn't run, it won't surprise me if there are 20 legit candidates in the 2024 field
This caught my eye, partly on account of who said and partly because it took me aback. Could we really have a field of 20 candidates in a post-Trump GOP primary?
The San Francisco Earthquake
If you roll back the timeline to 1978, you'll recall that the "tax revolt" began with the landslide passage of Proposition 13 in California, which cut property taxes by more than half, severely limited their future increase, and imposed a 2/3rds requirement on the state legislature for all future tax increases. The tax revolt spread quickly around the country, with Michigan and even Massachusetts (!) cutting property taxes significantly. It was a milestone in the supply-side revolution that culminated two years later with Reagan's election, and his income tax rate reductions shortly spread around the world. Even those Scandahoovian "social democracies" cut their income tax rates (and some even abolished their capital gains taxes entirely) by the mid-1980s.
America's Largest Teacher's Union Holds "Black Lives Matter In School Week of Action" Across America
The proliferation of this material has only just begun.
New York City's War on Women
Progressive criminal-justice policies are isolating and endangering residents—especially females.
Seattle bartender was slashed in the face, judge released the suspect without bail
The incident happened back at the end of December at Joe's Bar and Grill in Seattle. Bartender Felicite Ogilvy was given the job of checking people's vaccination cards which was mandated at the time
LA man arrested 3 times in 16 hours before finally being held in jail (Update)
LA County's emergency "zero dollar" bail order, which was put in place in April 2020 to avoid exposing people sent for pre-trial detention to COVID, is not supposed to lead to more crime. Supporters of the new system argue it's associated with a low recidivism rate. But there are always outliers and curve-breakers among us. One of those is 47-year-old James Langdon.
Jeffrey Epstein's pimp Jean-Luc Brunel 'hangs himself alone in jail cell with no CCTV': Ghislaine Maxwell's family 'shocked and scared for her' as Frenchman who procured 1,000 women for paedophile financier dies in top-security jail days after Andrew deal
Jean-Luc Brunel, 76, was found hanging in his cell in La Santé, Paris, at 1am during a night time check in
Larry Ellison pumps $15M into super PAC aligned with Tim Scott
The donation brings the Oracle chair's giving to the group, Opportunity Matters Fund, to $25 million.
Democrats Fear "Extinction" in Rural Areas: "The Brand is So Toxic"
"The Democratic Party's struggle in rural America has been building for years. And it's getting worse."
The Gender Cult Marches On
Public Schools Indoctrinate Even Non-Verbal Special Needs Kids in Gender Confusion
How sensitivity readers corrupt literature
They sullied my memoir to suit their agenda
Short Circuit: A Roundup of Recent Federal Court Decisions
Goat standing, galling doctrines, and forfeited arguments.
Transgender Applicant's Name Change Application May Be Filed Under Seal
So held the New Jersey Appellate Division last week in In the Matter of Application of T.I.C.-C. to Assume the Name of A.B.C.-C. (by Judge Michael Haas, joined by Judges Hany Mawla and Stephanie Ann Mitterhoff)
Exposing Gender, Inc.
Through the magic of the YouTube algorithm, last night I came across feminist Isabella Malbin's "Whose Body Is It?" channel. As I've been chronicling since 2014, radical feminists are waging war against what can fairly be described as the Transgender-Industrial Complex. Of course my readers know me as a staunch opponent of feminism, per se — the concept of "group rights" is at the heart of the radicalism destroying our civilization. Nevertheless, "truth is great and will prevail," and radical feminists have tenaciously grabbed hold of an important truth — men and women are different, in ways that are socially significant.
Economy & Taxes
The Solution to IRS Incompetence Is Simplifying the Tax Code
Daniel J. Pilla questions the oft-repeated claim that the IRS is operating on "1960s technology" and needs billions of dollars in extra funding to modernize its systems.
Bidenflation shocker as producer price index jumps 1% in January, 9.7% in past year
Wall Street expected the news from the producer price index (PPI) report to be unpleasant. The actual numbers on wholesale inflation turned out twice as bad as they expected. "It's much bigger than we anticipated," Rick Santelli remarked as the monthly PPI rose 1% and year-on-year PPI inflation went up 9.7%
New Wealth Tax Proposal in California in Assembly Bill 2289
The Wealth Tax is due at the same time as the annual income taxes of a taxpayer are due
Cancel Culture Comes to Banking
This past November, Missouri's conservative Defense of Liberty PAC scheduled a high-profile event featuring a speech by Donald Trump, Jr. On November 9, however, WePay—a JPMorgan Chase subsidiary that provided the payment services for the event—announced the termination of those services. WePay accused the organization of violating its policy against promotion of "hate, violence, racial intolerance, terrorism, the financial exploitation of a crime, or items or activities that encourage, promote facilitate or instruct others regarding the same." Although WePay eventually reversed its decision, the organization had to cancel the speech.
International
'My Nigerian great-grandfather sold slaves'
Amid the global debate about race relations, colonialism and slavery, some of the Europeans and Americans who made their fortunes in trading human beings have seen their legacies reassessed, their statues toppled and their names removed from public buildings.
The Vikings May Have Been "Trans," Activist Claims
Sacha Coward, an education activist focusing on gender and sexuality, told the London Times that it can be "hard for us to look at the 8th and 11th centuries in Scotland without a strong cisgender and heterosexual bias." Coward said, "It is possible that we are talking about people who would today identify as transgender or nonbinary." And he concludes that "queer theory is an important part of archaeology and can help us understand the complexity and diversity of past societies."
Trudeau Unleashes Terrorist Financing Rules on Freedom Convoy's Crowdfunding and Cryptocurrency Funds
Part of the rage being directed at the truckers by Canada's current leadership is that the protesters are willing to innovate and are very successful at it.
Parliament Jeers Prime Minister Trudeau During Speech About "Emergencies Act"
Trudeau confronted by Conservative Party interim Leader Candice Bergen, who suggested that Prime Minister's antics were unneeded & making the situation worse.
In Latin America's new Cold War, will China lift up autocrats?
El Salvador's president and the Chinese ambassador traded flatteries this month as they broke ground on a new national library, one of a slew of gifts China has promised this small mountainous nation as part of its vigorous quest to gain influence across Central America.
Emergency! Call the democracy doctor
Canada's Parliament has commenced the debate on Prime Minister Trudeau's declaration of emergency under Canada's Emergencies Act. The debate will continue until a confirmation vote is held next Monday under the terms the Act. The National Post is live blogging the thing here.
Far-Right Radical Zemmour Is a Real Contender in French Election
Far-right candidate Eric Zemmour is within striking distance of the French presidential election runoff for the first time, according to the latest poll.
Canadian Parliament cancels meeting as police clear out protesters
Canada's Parliament will not meet Friday to debate the emergency powers Prime Minister Justin Trudeau invoked on Monday because of a "police operation" to clear out the Freedom Convoy protesters in downtown Ottawa.
How A Trial In Finland Could Have Worldwide Effects On Government Persecution Of Religion
"If the prosecution wins, the ability of pastors to preach the gospel is effectively over in Finland, without criminal sanction."
Canada's Parliament Suspends Debate on Trudeau's "Emergencies Act" Claiming Safety Concerns
Conservative Party Interm Leader Candice Bergen plans to be back in session Saturday, doubling efforts to end "Emergencies Act"
China "Deeply Concerned" Over India's Crackdown on Chinese State-Run Companies
The CCP mouthpiece Global Times: "India's crackdown on Chinese firms is getting increasingly unhinged."
Democracy Dies in Canada: Trudeau Government to Make Some of Their New Authoritarian Measures Permanent
How predictable was this? On Thursday, I wrote an article comparing Trudeau's Emergencies Act to Adolf Hitler's Enabling Act that established his dictatorship and pointed out that while Hitler's Act was supposed to be temporary, when it came up for renewal, his opponents had all been outlawed, imprisoned, or killed, and there was no one left to raise a dissenting voice. Trudeau's invocation of the Emergencies Act was supposed to be temporary as well, but on Friday, Canadian Deputy Prime Minister Chrystia Freeland announced the Trudeau regime's intention to make some of their new authoritarian powers permanent. This, my friend, is how democracies die.
Opinion
What does a National Conservative foreign policy look like in practice?
What about the merits of the "Hawks are Standing in the Way. . ." article, though? First, the article is meritorious enough to deserve being read. But second, I think this article by Klon Kitchen of the American Enterprise Institute effectively takes on three National Conservatives' argument.
Has Anything Worse Ever Happened to American Education?
From kindergarten through grad school, "anti-racism" is now at work, telling students that we must fundamentally reshape society so that we can enjoy "equity," which means that all racial groups are treated "fairly." At its core, this is a demand for replacing freedom with government control.
The Threat to Democracy: Defeating Cancel Culture by Defending the Values of the Free World
Please join us as senior British Cabinet Minister Oliver Dowden delivers remarks on the need for freedom loving nations to be confident in themselves, stand up for their values, and not allow themselves to be divided by pernicious cancel culture activism.
How Canadian Truckers Brought Peace to the GOP's Warring Tribes
The protest up north has united Republican populists and libertarians once again.
Ibram Kendi doesn't run the Democratic Party…yet
New York magazine published a piece by Eric Levitz today in which he argues that Republicans just aren't being fair to Democrats. It's headlined, "Ibram X. Kendi Does Not Run the Democratic Party" and that's a statement that is both self-evident and silly. Not only does Kendi not run the Democratic Party he hasn't been elected to anything so far as I know. The advantage of setting the bar this low is that it should be pretty easy to clear it and Levitz does manage it.
Albany's "No Eviction Ever" bill will devastate landlords — and NY's housing stock
An Airbnb user who never intends to leave. Tenants not paying enough rent to keep up buildings. A roommate temporarily renting a room who later decides not to move out.