News of the Week for Jan. 16th, 2021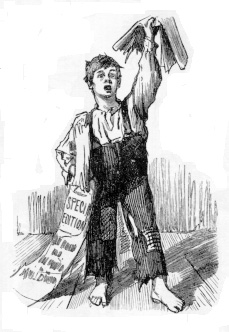 Riots & Revolution
Antifa Member Arrested With Explosives in Florida
Antifa is making trouble in numerous places, from Florida to Texas. On Thursday in Pinellas County, an Antifa member arrested on Jan 6 with live explosives in his backpack also was found to have gear associated with Antifa and a "direct action" checklist. A rally was held in support of a Jan 6, 2021 participant named Jeremy Brown near where he was arrested. Brown is being held in the Pinellas County jail on federal charges. It is unclear whether the Antifa member arrested was planning to attack the rally, but that would be in keeping with Antifa goals.
Report: Ed. Sec. Cardona Requested NSBA Letter That Described Concerned Parents as Domestic Terrorists
"Should this allegation be true, it would reveal that this administration's pretextual war on parents came from the highest levels."
Feds File Charges Against Baltimore State's Attorney Marilyn Mosby
Baltimore City State's Attorney Marilyn Mosby on Thursday was charged in a federal indictment that accuses her of filing misleading information and paperwork for loan applications.
New York District Attorney Calls for End to Prosecuting Serious Crimes. It's Every Criminal's Lucky Day in Gotham.
All criminals are welcome appears to be the policy of the New York district attorney.
FBI: 2021 had the Most Intentional Killings of Law Enforcement Officers Since 1995, Excluding 9/11
CNN buried the lede in its article about intentional killings of law enforcement. It claimed the 73 officers who "died in felonious killings in the line of duty in 2021" is the most in 20 years.
Corona Virus
China shuts down city of 14 million as Omicron begins to spread
Tianjin is a port city of 14-million people located just 70 miles southeast of Beijing. So when COVID cases were detected in Tianjin there was an immediate decision to test everyone in the city to make sure the virus couldn't spread to the capital.
China Locks Down Major Port City of Tianjin Over COVID With the Olympics Weeks Away
Meanwhile, the city of Xi'an has reported an unspecified number of hemorrhagic fever cases, and a Canadian officer has demanded an investigation into possible COVID exposures at World Military Games 2019.
SCOTUS stays Biden vaccine mandate for businesses, lets mandate for health care workers take effect
It was a 6-3 vote to block the mandate for companies with more than 100 workers and a 5-4 vote to let the mandate for health care workers proceed.
Gun Rights
Washington: The Hits Keep on Coming as Magazine Ban Pulled to the Senate Floor
On Friday, the Washington Senate pulled magazine ban legislation, Senate Bill 5078 to the Senate Floor where it is eligible for a vote for passage.
Hide the Decline
Environment &
"Green Energy"
The Renewable Fuel Standard may be about to go on steroids
One unpleasant ghost from the past (and present) will be moving back toward center stage in a couple of months and it may wind up presenting yet another challenge for the Biden administration. One of my concerns during the 2020 election dealt with my dread that liberal Democrats would be back in control in 2022 because of an important energy policy milestone. The Renewable Fuel Standard, which mandates the blending of "green" fuels like ethanol into America's gasoline supply, has been running on a fifteen-year schedule that was last established and expanded in 2007. The current charter is up after 2022, so it will be the Biden administration's EPA that sets the next set of blending mandates going forward. (The current goal for 2022 is 21 billion gallons of ethanol to be blended.) Obviously, Biden's green energy lobby friends will be cheering for higher blending levels, while the oil and gas industry continues to ask for cuts and more waivers. But both Biden and the ethanol lobby may find themselves facing some troubled waters in the next few months while they hammer out the details.
Seattle Power Company Sued for Violating the Rights of Fish
I have been warning the green warriors that "nature rights" will someday come back to bite reneweable energy projects. For example, electricity-generating windmills kill millions of birds and bats. If these animals have the "inalienable right to exist, flourish, regenerate, and evolve," and if anyone can sue to enforce the rights of nature as nature-rights laws tend to provide, then lawsuits to shut down the windmills for violating birds' rights is only a matter of time.
Obamacare
Government in Healthcare
Hospital System Backs Off Race-Based Treatment Policy After Legal Threat
Scoring rubric gave race more weight than diabetes, obesity, asthma, and hypertension combined
War & Terror
Elite Chinese Paramilitary Officer Assigned to Hong Kong
A Chinese security official who played a leading role in Beijing's crackdown in Xinjiang is heading to Hong Kong
"Regretful" ISIS bride turned down by SCOTUS
It's been more than two years since we heard any news about Hoda Muthana, the daughter of a Yemeni diplomat who left her home in Alabama and ran off to Syria to join up with ISIS. Once there, she married a series of ISIS terrorists, producing a child with one of them. After ISIS began to implode, Muthana apparently thought better of her choice. Being stuck in a war-ravaged country full of men who treat women like property or garbage probably didn't brighten her optimism any further, either. So she applied to be allowed back into the United States.
Woman who quit Air Force commando course questioned "highly suspicious" lower standards
A female captain who may become the Air Force's first woman to complete its elite special tactics training raised concerns about the program's shifting standards as early as April 2021, Air Force Times has learned.
Russia says Ukraine talks hit 'dead end', Poland warns of risk of war
Poland's foreign minister said on Thursday that Europe was at risk of plunging into war as Russia said it was not yet calling time on diplomacy but that military experts were preparing options in case tensions over Ukraine could not be defused.
Russia won't rule out military deployment to Cuba, Venezuela
Russia raised the stakes Thursday in its dispute with the West over Ukraine and NATO's expansion when a top diplomat refused to rule out a military deployment to Cuba and Venezuela if tensions with the United States escalate.
US intelligence indicates Russia preparing operation to justify invasion of Ukraine
The US has information that indicates Russia has prepositioned a group of operatives to conduct a false-flag operation in eastern Ukraine, a US official told CNN on Friday, in an attempt to create a pretext for an invasion.
Colleyville (Texas) Synagogue Update: Hostages Free, Terrorist Dead
Terrorist was shot during a rescue mission executed by SWAT and has died. The elite FBI hostage rescue team, who flew into DFW earlier that evening, executed the explosion and entry.
DOJ raises stakes with rarely used sedition charges for Oath Keepers
The seditious conspiracy charges brought by the Justice Department on Thursday against the leader of the Oath Keepers and other members of the right-wing group signal the government is prepared to take on an ambitious fight to show that they joined the Jan. 6, 2021, attack as part of a coordinated effort to deny President Biden the White House.
China and Iran officially partner up
For a while now, I've noted the development of what seems to clearly be turning into the 21st-century version of the Axis of Evil. It's composed of Russia, China, North Korea, Venezuela, and arguably Turkey. All of these repressive governments have been growing increasingly aggressive on the world stage and simultaneously seemed to become increasingly comfortable supporting each other where possible. Two of the members, China and Iran, took the process one step further this week, announcing a 25-year "cooperation agreement" between Beijing and Tehran. During the same announcement, China formally reiterated its opposition to the United States and international sanctions against Iran. They also blamed Washington for the collapse of talks aimed at restarting the 2015 Iran nuclear deal and expressed their support for putting the deal in place. So just in case you were wondering which side the Chinese Communist Party is taking in all of this international drama, they've made it pretty clear at this point.
National
Microsoft to ban 'offensive language' from Skype, Xbox, Office and other services
Microsoft will ban 'offensive language' and 'inappropriate content' from Skype, Xbox, Office and other services on May 1, claiming it has the right to go through your private data to 'investigate.'
The Diversity Obsession Rages On
As recently as the 1960s, many American universities kept people out if they were of the wrong race. Such discrimination disappeared for a few decades, but now it's back, only with ideology being the grounds for discrimination. Today, if you aren't "woke," your chances of being admitted or hired plunge.
Line of Ships Waiting at LA/Long Beach at All-Time High
As of Friday, there were 105 ships waiting for berths at Los Angeles and Long Beach. That's the highest number ever, according to FreightWaves.
In 1st, US surgeons transplant pig heart into human patient
In a medical first, doctors transplanted a pig heart into a patient in a last-ditch effort to save his life and a Maryland hospital said Monday that he's doing well three days after the highly experimental surgery.
Analysis: Nearly Half Of 500+ Higher Ed Schools In CriticalRace.org Database Mandate Race-Based Training And Study
As the database passes 500 higher ed institutions, the question remains: What evidence is there that the higher ed obsession with skin color helps anyone, or has resulted in a more "fair" campus?
Physicists crack unsolvable three-body problem using drunkard's walk
It has plagued scientists since the days of Isaac Newton.
McCarthy: We're aiming to kick Omar, Schiff, and Swalwell off their committees
Via Breitbart, I'm warming up to the idea of the House majority booting select members of the minority from their committee assignments. Plainly there are people on both sides in the House who shouldn't be exercising serious influence over policy. Bouncing Marjorie Taylor Greene and Paul Gosar from their assignments and then Ilhan Omar and Adam Schiff from theirs feels like a win/win for America.
High School Lesson Plans Tell California Students They're Inherently Privileged If Male, Cisgender, White, Christian
A school district in La Quinta, California, said it is taking "corrective" action over ideological lecture materials that tell high school students they are inherently privileged if they are Christian, straight, or male.
Midnight Mitch: Here's what happens if you kill the filibuster
Earlier this month I took a look at some of Chuck Schumer's pie-in-the-sky plans to do away with or drastically modify the filibuster and speculated on what might follow if he managed to pull off his plan. Near the top of my list of possible options was a scenario where the Senate Republicans would hammer through a number of stalled GOP proposals and force the Democrats to vote on them. Given that we're in a midterm election year, Democrats in potentially vulnerable seats would likely start getting squeamish about some of those votes and the idea of going on the record about them. Well, last night, Mitch McConnell proposed almost exactly the same thing as a warning to Schumer not to try to tamper with the filibuster rules. The response from Schumer did, I must admit, catch me by surprise.
Elizabeth Warren Wants to Destroy Your Supermarket
In a continued effort to deflect attention away from the Biden administration's mismanagement, Elizabeth Warren contends that corporate greed is causing inflation and shortages and a lack of supermarket choices
Hollywood Gets Irritated with Its Own Anti-Racism: "Going to End in a Giant Class-Action Suit"
Though it was just launched a year ago, Bari Weiss's Substack op-ed page Common Sense has already become one of the best in the country because as an editor Weiss looks for the kinds of pieces (once united by the somewhat spy-movie-ish handle the "Intellectual Dark Web") that simply scare off the bienpensant left-of-center media. When the highest-ranking editors (even left-of-center ones) can be Twittered and feathered into oblivion, there is a strong disincentive to publish anything that might result in instantaneous unemployment. Weiss, though, answers to no one, not even advertisers, except the subscribers who pay her to be interesting. We are all the richer for it.
Fauci's Transgender Monkey Experiment Undermines Leftist Gender Theory
Who knew there were transgender monkeys? According to Dr. Fauci's National Institute of Allergy and Infectious Diseases (NIAID), there are. Also, as PJM's Stephen Green reported, they "paid $205,000 to study transgender monkeys just as the omicron variant of COVID-19 was sending untold numbers of Americans to the hospital."
Quinnipiac Has Biden at 33 Percent Approval
It's an outlier, yes, but goodness me is today's Quinnipiac poll a disaster for Joe Biden. His approval rating among adults is 33 percent. Among independents that's 24 percent. Among Hispanics, it's 28 percent. In November, 87 percent of Democrats approved of Biden. Today, it's 75.
Romney Rips Biden's Speech, Defends Filibuster
Utah GOP senator Mitt Romney said on the Senate floor Tuesday night that he had decided to forgo prepared remarks in order to respond to the fact that Biden said "quite a number of things that simply weren't true" in his speech on voting and the filibuster Tuesday.
Public Statements By Jurors in Ghislaine Maxwell Case Present Difficult Legal Questions For Court
Whether the jurors' recent statements to the press will upend Maxwell's conviction and result in a new trial turns on the answers to two legal questions.
Oath Keepers leader and 10 others charged with 'seditious conspiracy' related to US Capitol attack
The Justice Department has charged 11 defendants with seditious conspiracy related to the Capitol attack on January 6, 2021, including the leader of the Oath Keepers, Stewart Rhodes.
Who's Sweating Now? Ghislaine Maxwell Ends Fight to Keep John Doe Names Sealed
A whole lot of John Does are likely more nervous this morning.
Progressives warn Biden to "forgive" student loans… or else
Back when President Joe Biden was still running for office, he frequently endorsed the idea of student loan debt forgiveness, but he always danced around the topic, suggesting relatively modest limits. He frequently said that he supported up to $10,000 in student loan debt forgiveness. Once he made it into office, that issue quickly slid to the back burner. (This is perhaps understandable considering all of the other debacles he's gotten himself into.) Of course, he might not have felt all that much pressure to act quickly because all student loan payments were on hold before he even took office, thanks to a moratorium imposed by Donald Trump. Biden has extended that moratorium a couple of times now, but it's due to run out in May.
Victory: Asheville (NC) Agrees To Stop Racial Discrimination In Scholarship Program After Lawsuit By Judicial Watch and Legal Insurrection
The Asheville scholarship program no longer will be able to discriminate on the basis of race or other protected categories.
North Carolina Spending Millions on CRT Program That Teaches Disabled Preschoolers How Whiteness Affects Everything
"understanding that 'control' is based in white norms and is associated with white supremacist thought; it is appropriate to focus on social emotional teaching and learning"
Progressive Working Families Party lands in California, and is targeting moderate Democrats
To much of the rest of the country, California is the most progressive state in the union. To the Working Families Party, it isn't as progressive as it could be – and that's why the national organization has launched a California branch and will announce former San Francisco Supervisor Jane Kim as its executive director Thursday, The Chronicle has learned.
Eleven indicted for seditious conspiracy over January 6 attack, including Oath Keepers founder
The sedition charges are here. Eleven members of the Oath Keepers, including founder Stewart Rhodes, have been indicted for seditious conspiracy
FDA deregulates French dressing
The Association for Dressings and Sauces's decades-long battle to revoke the standards for French dressing has finally come to an end, with the Food and Drug Administration (FDA) agreeing to deregulate a label the group said "restricts innovation."
The Miserable Life in Woke Silicon Valley
A reader directed me to this Twitter thread from someone who goes by the name Hazard Harrington, who works in Silicon Valley. I have no way of verifying the truth of the person or his position, but it certainly squares with a lot of other accounts of how woefully woke Silicon Valley has become—the more so in the time of COVID—so I am reasonably confident it is authentic
Progressive or Parody? Leftist Columnist Wants You to Give Up Your Kids for "True Equity"
"But just imagine the solidarity that universal orphanhood would create. Wouldn't children, raised in one system, find it easier to collaborate on global problems?"
Even Traffic Lights in Chicago Are Racist Now
"A ProPublica analysis of millions of citations found that households in majority Black and Hispanic ZIP codes received tickets at around twice the rate of those in white areas between 2015 and 2019."
The University-Student Contract Isn't What You Might Think
In reference to campus Covid restrictions, Michael Strain says, "The behavior this month of some elite colleges has been baffling."
Trump and DeSantis Circling Each Other
This is getting interesting. Earlier this week, former president Donald Trump took a not-so-veiled shot at Florida governor Ron DeSantis.
Shock video: The great train robbery
I hate to tell you, but that "delayed" package you've been waiting for might not be delayed due to supply-chain problems.
National School Board Association 'at risk of total collapse'
We've seen this coming for a while now, like a slow-motion train wreck. After the National School Board Association (NSBA) sent a letter to the Biden administration comparing parents to domestic terrorists and even suggesting the PATRIOT Act might be used to reign them in. That turned out to be the last straw for a lot of parents and maybe also for the NSBA.
Incredibly, Democrats Want to Go Softer On Crime
Across America, citizens are up in arms about rising violent crime. In my own state of Minnesota, polls show that crime is voters' number one concern. And when they say they want the governor to focus on violent crime, they don't mean that they want him to encourage more of it.
Senate Dems Protect Putin's Gas Pipeline Using "Jim Crow Relic" Filibuster to Stop Sanctions
Two days after President Biden declared that people who opposed him on abolishing the filibuster and/or federalizing elections were racists, Senate Democrats blocked Sen. Ted Cruz's sanctions bill against Nord Stream 2 by using the filibuster.
Short Circuit: A Roundup of Recent Federal Court Decisions
E-mail notice, verified gang members, and Younger abstention.
Uh oh. Ghislaine Maxwell "will no longer fight to keep names of John Does secret"
This was something that Ed Morrissey was speculating about after we learned that Ghislaine Maxwell had been found guilty at her trial for sex trafficking minors. All through the process, Maxwell had refused to name any of the high-profile "clients" that she and Jeffrey Epstein procured young girls for. But now, facing the potential of decades behind bars, would she seek some sort of a deal for a lighter sentence in exchange for naming names? That may be what we're seeing this weekend. Her attorneys have informed the court that she will "no longer fight to protect the identity of eight" of their "customers." And you can bet that there are some very famous people out there who are looking around quite nervously today.
Economy & Taxes
AI is quietly eating up the world's workforce with job automation
The debate around whether AI will automate jobs away is heating up. AI critics claim that these statistical models lack the creativity and intuition of human workers and that they are thus doomed to specific, repetitive tasks. However, this pessimism fundamentally underestimates the power of AI. While AI job automation has already replaced around 400,000 factory jobs in the U.S. from 1990 to 2007, with another 2 million on the way, AI today is automating the economy in a much more subtle way.
The Earliest Example of Inflation?
Apropos of not much, save for all the inflation in the news, I came across this passage while reading a book titled, The Bad-Ass Librarians of Timbuktu (sometimes a book's cover is, in fact, the whole ballgame)
Woke Capitalism, Unilever Edition
Unilever is a massive international conglomerate headquartered in London that predominantly sells food products. Like many other companies Unilever has gone "woke," as its web site reflects. Unilever claims to be all about its "values," a company that "take[s] action on the issues affecting our world."
Yikes: Wholesale inflation spikes up to new record 9.7% for 2021
Just imagine all of the pouncing that will take place from this new inflation record. The producer price index (PPI) hit a new record of 9.7% last year, an eye-popping figure that portends more inflation to come in 2022 as those costs get passed along to consumers
The fairy tale that is the high-speed rail project
In fairy tale lore, the story is told of a troll who lived under a bridge and tried to make a meal ticket out of anyone who wanted to cross it.
Don't Expect Port Problems to Go Away for the Rest of Biden's Term
DHL released its ocean-freight market outlook for the next three years. I've used DHL reports in the past to cut through any of the talking points that Democrats want to use on supply chains. DHL is a German company with customers everywhere in the world. The company's officials have little interest in the popularity of Joe Biden and have every reason to tell the truth, as they see it, to their customers.
Oh my: Retail sales drop 1.9% — in Christmas shopping season
And that's not adjusting for the inflation that is clearly now impacting consumer behavior. The latest Census Bureau report on retail sales shows a -1.9% retreat in December, in the season where consumer shopping usually hits its zenith. And that strongly suggests that the upcoming Q4 GDP in this consumer-spending driven economy will look much less palatable for the Biden administration
U-Haul Literally Ran Out of Trucks Leaving California
U-Haul put out its annual review of interstate moves in 2021, and Texas and Florida were the big inbound winners
California's next attempt at universal basic income could be on college campuses
California could send $500 a month with no strings attached to college students from low-income families as part of the Legislature's latest approach to a guaranteed basic income plan.
International
Venezuelan opposition defeats Maduro candidate in Chávez's home state
Regime suffers symbolic blow as little-known Sergio Garrido secures victory in Barinas governorship election
In Cuba, queueing for hours 'just to be able to eat'
Cubans are no strangers to queuing for everything from bread to toothpaste, often standing for hours under a blazing sun with no access to a toilet or drinking water, and always with the fear of leaving empty-handed.
Prince Andrew STRIPPED of royal title and all military honours by Queen amid sex assault lawsuit shame
PRINCE Andrew has tonight been STRIPPED of his royal title and all military honours after a face-to-face showdown with the Queen.
Mass Trials in Cuba Deepen Its Harshest Crackdown in Decades
Detained protesters in Cuba could get up to 30 years in prison as they face the largest and most punitive mass trials on the island since the early years of the revolution.
A French fashion brand is under fire for a photo shoot involving indigenous women in southern Mexico
A production team from the popular French fashion label Sézane landed in Oaxaca earlier this month to photograph their new collection, drawing on the vibrant colors and patterns created by local artisans in southern Mexico.
Volcano erupts in Pacific, West Coast under tsunami advisory
An undersea volcano erupted in spectacular fashion Saturday near the Pacific nation of Tonga, sending tsunami waves crashing across the shore and people rushing to higher ground. Tsunami advisories were issued for Hawaii, Alaska and the U.S. Pacific coast.
France's Presidency of the EU to work with India for providing an alternative to Chinese model in Indo-Pacific region: Envoy
Expanding the Indo-Pacific partnership with India would not only be a key bilateral goal for France but also for the EU, according to the French envoy. He said the goal is to provide a comprehensive approach from security to sustainable development to environment protection, "a model that is open and transparent".
Opinion
Predicting 2022 – China's Year of the Tiger
For too long, American government and business leaders have sat quietly and allowed China and the Chinese Communist Party to run roughshod over our nation and our values.
"Minority privilege" now more common amid the growing "war on whiteness"
The left is furious about "white privilege." And while it's true white people have benefited from major advantages over time, it's a concept that is rapidly fading — especially now, as the reverse is coming true. Minorities are increasingly becoming privileged while growing numbers of white people face discrimination.
Why Do Today's Democrats Have Such Terrible Political Instincts?
President Biden is in Atlanta, giving a speech on the need to "carve out" an exception to the filibuster on voting rights legislation . . . and Stacey Abrams didn't think it was worth attending. (Hey, the laws regulating who votes and how have never been a big issue for her, right?)
Biden's Unfailing Instinct for Issues That Voters Don't Care About
Biden, who you'd think would have developed some basic political horse sense to keep him grounded after achieving his lifetime ambition of becoming president, is just not very good at this. With his latest push on voting rights, he is once again taking up something that no one cares about.
About That Speech …
As his presidency spirals downward, Joe Biden lashes out.
Everything You Love Is Cancelled Now
You can still purchase Elvis Costelo's 1979 album Armed Forces, but who knows how much longer this will be possible? How long before we're required to forget that it ever existed?
American Slavery in the Global Context
The history of slavery involves all cultures from ancient times to today. Dan McLaughlin's essay in the most recent edition of the National Review leads the conversation amongst a series of articles discussing slavery, history and the place the US holds in the conversation.
Is Sen. Sinema planning to run for president?
If you scan the wasteland of righteous anger that is Twitter today, you'll see lots and lots of people lashing out at Sen. Sinema over her refusal to bypass the filibuster so Democrats can pass a voting rights bill.
The Trans Movement Is Not About Rights Anymore
It's about a cultural revolution and the abolition of biological sex.
A poignant reminder: Social media isn't bad – unless we make it so
There may be no part of America that is hated more than social media. The Left says Facebook, Twitter, and the rest permit too much content, while the right points to bans and content restrictions as discrimination. Parents say it's hurting their kids, and almost all of us agree that it's bad for our mental health and public discourse.